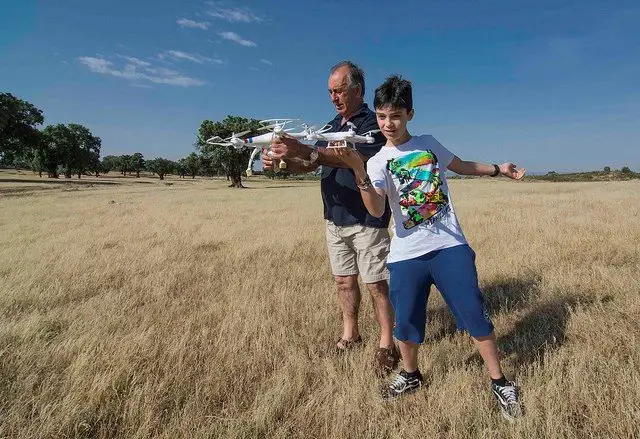 Note: This is a guest post written by Joe Peters
Daily use of tech devices has changed the way families live and interact, illustrating how technological advances affect every aspect of life.
The gadgets discussed below will demonstrate how smart technology can make life easy and fun, even at home.

For the Early Riser
People often set the course for their entire day by their waking attitude. Unfortunately, alarm clocks make obnoxious sounds that can put anyone in a foul mood, while waking up abruptly at the sound of the alarm can be disorienting and cause stress.
Mothers who rise early to help get everyone in their household ready for the day need the Sensorwake alarm clock. Rather than making irritating noises, the clock releases a scent to arouse the deep sleeper gently.
Sensorwake users insert cartridges containing one of fifteen available scents into their clock and wake to that aroma every moving for about a month. Choices include smells of coffee, mint and other scents that stimulate the senses so that sleepers can wake naturally without brutal alarms.
Users who don't respond to the smell after a three-minute period will hear a beeping noise that will give them an extra nudge.
For the Man of the House
You might remember the big movie, "Click," starring Adam Sandler. In it, a busy architect discovered that his remote control would let him quickly navigate to different times and experiences of his life. The advent of smart homes and the Internet of Things has drastically increased the number of remotes the average person must use at home.
The Smart Remote, offered by Sevenhugs, simplifies the problem of multiple remotes by contextually sensing various devices. Point the device at a smart lightbulb, and the Smart Remote will change its brightness or turn it off. Point it at your smart speaker and you can adjust its volume.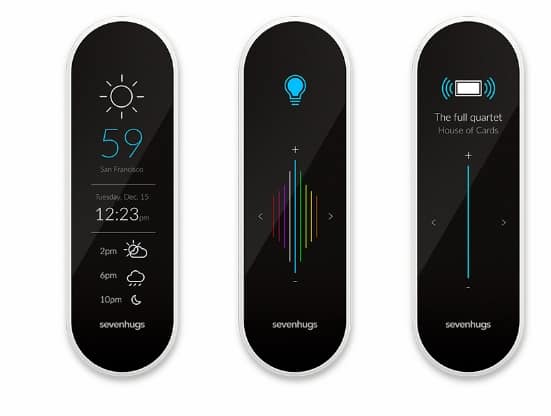 Get even more creative, and your Smart Remote might blow your mind. Point the device at your fireplace and you gain instant control over your smart thermostat.
For a Mischievous Tween
Parents often worry about their unattended children's activities. A simple play in the street can be ruined by excessive traffic or strangers lurking in the neighborhood.
Although you need to teach your child how to deal with these situations responsibly, a good GPS tracker can put your mind at ease. As a consumer-friendly GPS tracker, Trax can help parents monitor their kids' activities and provide for their security.

Trax comes equipped with an easy-to-use interface that makes tracking a breeze. It saves battery power while stationary, but quickly sends parents updates with increased frequency when activity increases. The device works in more than thirty countries and uses three of the most accurate and reliable GPS satellite systems to supply parents with needed information about their children.
Apps that run on Android or iOS mobile devices make tracking easy for parents as they work or shop by pinpointing their child's activities on a map.
For the Selfie-Loving Teen
Take selfies to a higher level than your teens thought possible by capturing action using a small camera that has smart controls. Running on an Apple smartphone or tablet, the Movi app controls the Livestream Movi camera remotely, making it possible to create self-produced action videos with zooming and other camera features. With 4K camera resolution and an image sensor, your teenager will enjoy starring in fantastic homemade films.
For the Fun Family Time
Drones have been grabbing headlines for years, as technology has made aerial and remote photography possible for almost anyone. Use the smart GPS technology of the Onagofly Nano Drone to follow you around during family time, capturing those fun moments you share.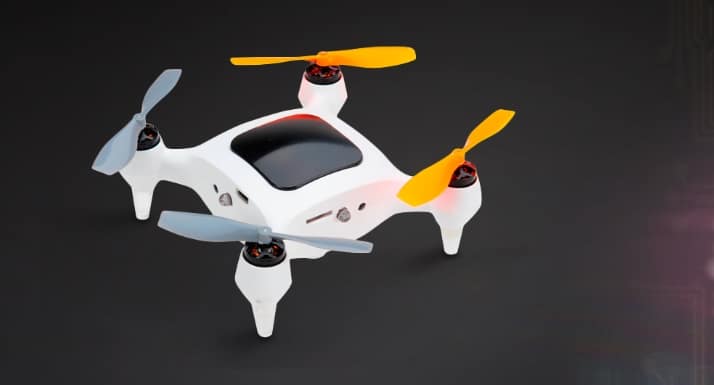 Record selfies on the fly while navigating your smart drone into place. The compact unit measures only 5x5x2 inches and has a range of almost 100 feet. Family members can control the drone using Android or Apple mobile devices.
For the Safety of your Home
Automated homes have enabled new levels of safety. The uGuardian MD1500B Biometric Fingerprint Lock uses fingerprints rather than keys to control access to your residence. No more locking yourself out of the house or fearing lock-picking burglars. Install and program the lock quickly and then rest assured knowing that your lock will only allow authorized users into your home.
For the Home Alone Pets
Pet owners don't like leaving their beloved fur balls home alone for days at a time. The Petnet SmartFeeder ensures that pets get the food they need without requiring a midday trip back home. Program the SmartFeeder with the customized schedule that meets the needs of your pet and let the device dispense a measured portion when needed.
Control the device remotely with a smartphone or tablet. The feeder has software that calculates the proper amount for your pet, and it can draw from its pet food database to meet your pet's need for nutrition.
Everyone in the family can use smart technology to make life at home safer and more enjoyable. Start your smart family by using the above-listed devices and then keep an eye out for future innovations that can make life at home even better.
Note: This guest post was written by Joe Peters, who is a Baltimore-based freelance writer and an ultimate tech enthusiast. When he is not working his magic as a marketing consultant, Joe enjoys spending time with his family, reading about latest tech gadgets and binge-watching his favorite TV shows. You can reach him @bmorepeters