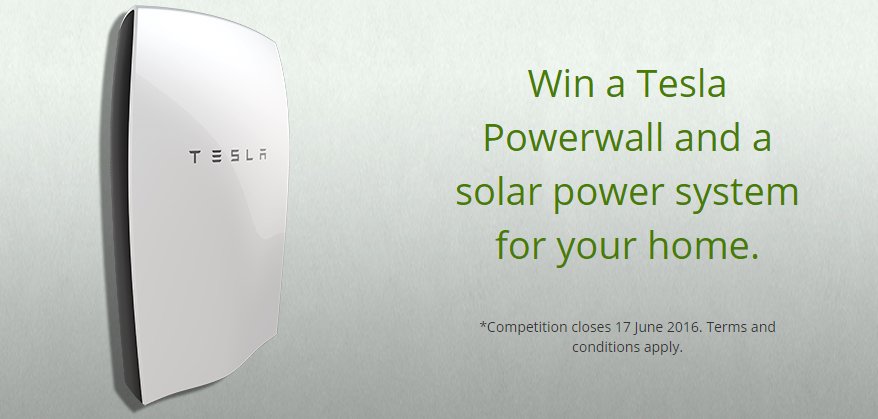 Nick Pfitzner's family was the first family in Australia to have the awesome Tesla Energy Powerwall installed at their home.
Not everyone can afford such a luxury unfortunately, but you may be able to win a free home installation for yourself, thanks to the Tesla Powerwall giveaway from EnergyAustralia.
Four lucky families will be given a Tesla Energy Powerwall home battery, including a compatible solar power system, plus installation if they win the competition.
You do have to be an EnergyAustralia electricity account holder to be able to participate (both for current and new customers).
Here is a quick video on how solar-powered battery storage works:
https://www.youtube.com/watch?v=EyNQXc9eJ3w
If you want to find out more or join in the giveaway, feel free to check out EnergyAustralia Tesla Powerwall giveaway page. Entries to the competition will close on 17th of June 2016.