My house is literally filled with gadgets, from new to old. If you upgrade your devices once every year or few years, you must have had many older, "last X year's generation" devices lying around inside your cupboard or collecting dust somewhere.
In case you are not aware yet, there are always something new coming out in the technology world. So, if you always like to buy the latest and greatest, you should sell the previous generation's gadgets right away before their prices have gone down too much. If you are reading this post now, it's time to have a look at what you have that you don't use anymore, and start selling! Someone else might find the use for it.
Nothing is better than selling them at Gumtree, because it is free, the community is thriving, and you can reclaim both space at home and get some money back. Gumtree is Australia's biggest online classified site or marketplace where millions of Australians come to either make a purchase or sell items they no longer use.
I bought an iPad Air a few years back and it's time to get an upgrade (sell the old model, and use the money to help with the upgrade). I also have my good old PlayStation 3 that always sits beneath my desk, literally collecting dust. I rarely use it and have already got the PlayStation 4 from Gumtree back in August last year. There are plenty of other items that I should have sold months ago too. The longer I wait, the less I'd get some value out of it, especially if there are newer models or ones with better features in the market.
Time to put them up for a sale! Here are some good selling tips to sell at Gumtree to get you started and get your items sold.
[1] Take real, good pictures of your item
You don't need to use a DSLR camera but make sure you get enough lights and a good place to take the shot. Smartphone nowadays can take great shots and it's also easy to just upload them through the Gumtree app. Oh, and please wipe the dust off. You want the item to be as presentable as possible.
For example, if you are a potential buyer, would you rather buy the item on the left? Or on the right?
Don't just use the official product pictures from the brand's official page. Though they look nice, buyers want to know if your item is still in good condition before coming. They want to see up close (especially for phones and tablets, to see if there are cracks, or hairline scratches).
If you still have the packaging, take a good shot of it too and the contents. This should eliminate any doubts inside the buyers' mind that they will truly get what they see and not wasting anyone's time. If you don't have the complete packaging contents, be honest and write that too in the item description.
Using the Gumtree app, it's easy to include photos and other details:
[2] Check your competition, and beat them
Search Gumtree for sellers who are selling exactly the same item. If you find one or two, have a look at the item's condition and also price. Buyers obviously want to get the cheapest possible, but not at the expense of the item's condition.
If your condition is better than your competition, you can put up a higher price in the ad. And if not, have it sold at the same price (or lower if you want). You can also throw some extras as incentives if you just want to get rid of them.
For example, I'm throwing an extra Logitech keyboard for the iPad Air I'm selling away, plus a better charging cable by Belkin (more durable and longer).
Also, be prepared to lower your price upon request. Buyers like to bargain and it's great to get a "win-win" situation. You can raise your price a little bit from your expected sale of price. This way, buyers win by successfully bargain the item with a lower price, and you win by getting the final sale price you actually want.
If you're planning to sell a mobile phone on Gumtree, it really does pay to check out the mobile phone price checker, to check what your phone is worth and to help determine what you could get for your old phone.
[3] Be as clear as possible in the description
You want your item to be as clear as possible. This is one of the most important sections of your Gumtree ad and having a clear description can secure you a sell. Plus, it removes having to answer buyers' questions back and forth. Though the Messages section on the Gumtree app is really useful and easy to use for replying queries, you still need to allocate time to reply.
Usually, Gumtree buyers are interested in:
The condition of the item
Whether you have the receipt
The reason why you are selling the item (to eliminate doubts that there's something wrong with the item)
Whether the item is still available (so you can put something like "If this ad is still here, the item is still available")
Whether you're willing to negotiate on price
Now, it's time to stop reading and start selling! And if you ever think of upgrading your gadgets, sell the old one now to help you out.
I'm currently selling these:
So if you are interested in them, make sure to check my ads out through the Gumtree app or from the Gumtree website.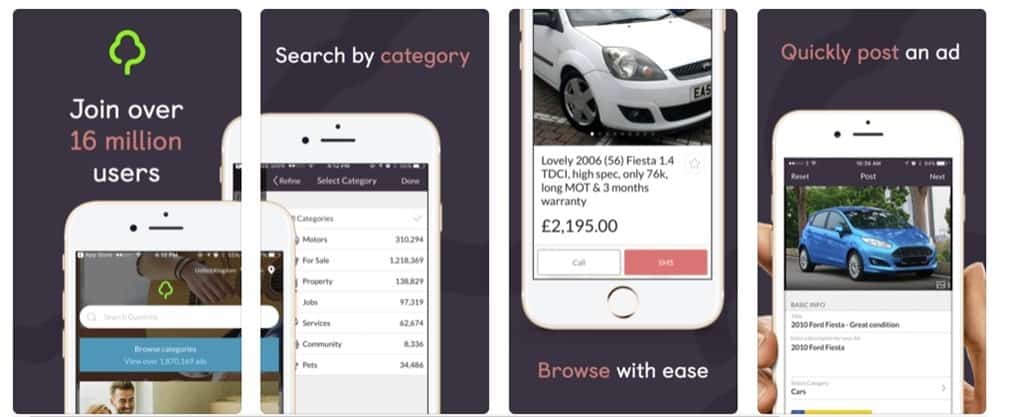 Disclosure: This article is brought to you by Gumtree. All opinions are 100% mine.