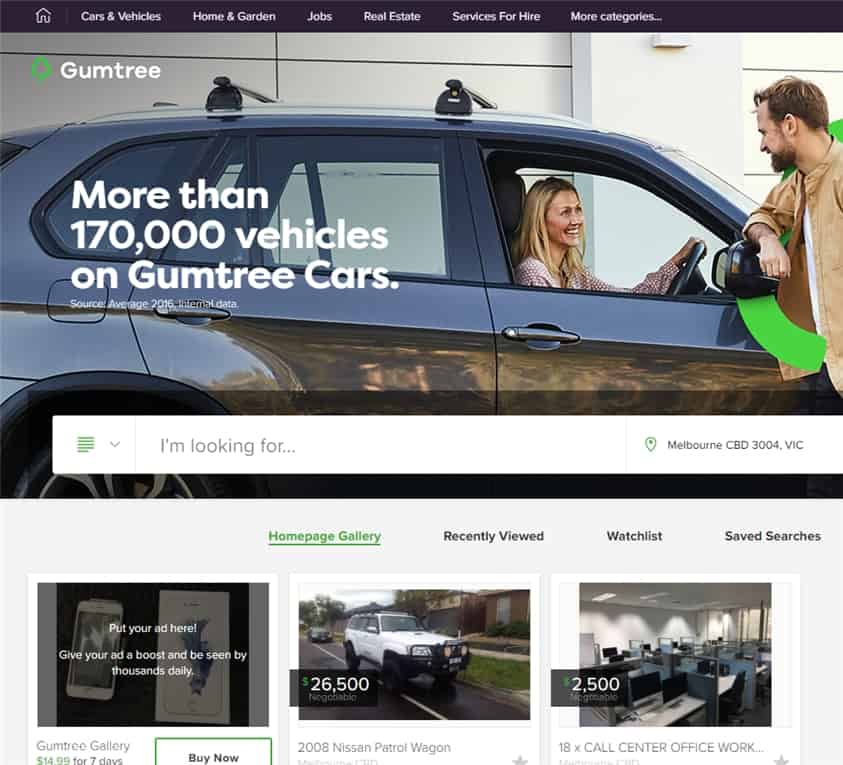 Gumtree is a global, online classified ads and community site that has been around for many years (launched in Australia in 2007). It's a growing community connecting buyers and sellers together. Have unused items in your househould? Just take some photos and post the ads on Gumtree, someone might actually want them.
What I like about Gumtree is that there is no fee whatsoever associated for selling and buying through Gumtree. You can pay a bit extra if you want your ad to be highlighted on the home page when selling, for example (it's optional). But so far, I've had successes in selling many items without ever had to pay a single cent.
According to Gumtree, there are more than 2.5 million listings in different categories and more than 7 millions Australians visit Gumtree each month. It is also one of the best places to sell and buy both second hand and new gadgets like iPad, GoPro, and many others.
When I had the need to purchase an electronic or gadget, most of the time I'd check on Gumtree first. For example, I got my mom a Refurbished iPhone 6 and a brand new iPad Air 2 a couple of years ago through Gumtree. I also swapped my Moto 360 2nd Gen smartwatch with an Apple Watch through Gumtree (yes, swapping is possible too).
And when I had to set up my Intel i7 Skylake gaming PC, I went to Gumtree and actually scored a brand new NZXT S340 case with a good price.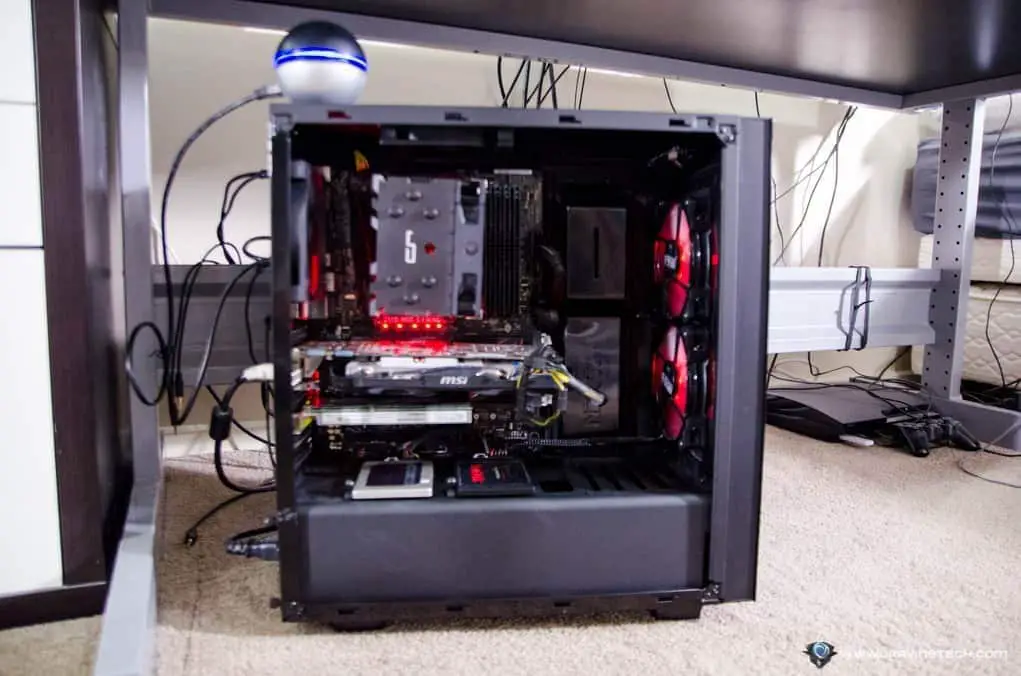 Gumtree sellers usually sell an item at a reduced price even for brand new, packaged items. Don't pay $300 retail price because you can get it for $250 or $200 at Gumtree, depending on the popularity and condition of the item.
Recently, I got myself a used PS4 Slim 500GB for just $320 (it's $438 brand new at the stores) in an excellent condition. Sure, I had to drive for an hour to pick it up, but considering the savings I get, it's definitely worth the time and petrol.
Here was the Gumtree ad: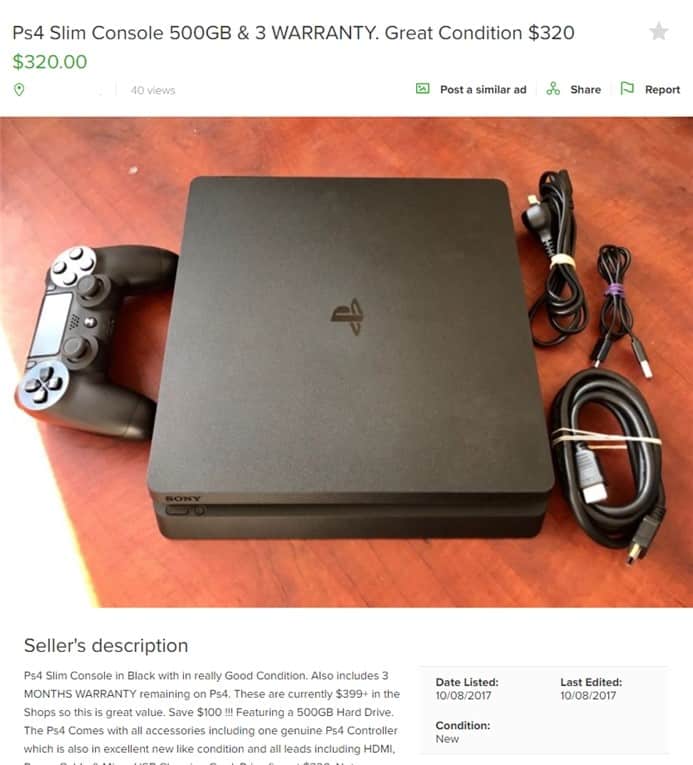 And here is the PS4 Slim:
I also managed to get a 32GB Apple TV 4h Generation for $180 from another seller (it's $239 brand new at Target). It has some marks (i.e not looking like new), but I don't really care that much as I've made a savings of $60.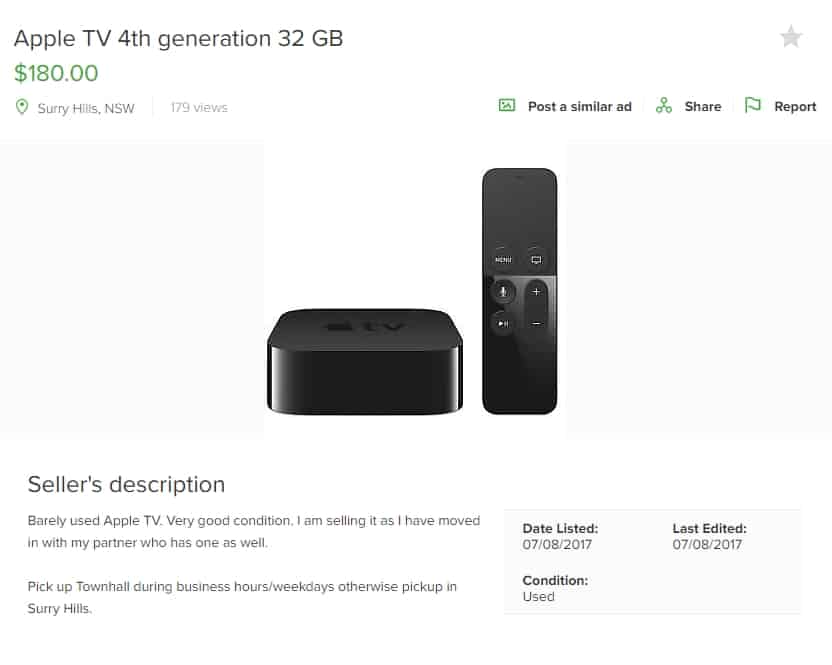 Overall, I've already saved $177, a money that I can allocate somewhere else (another gadget, mortgage, a fancy dinner, PS4 games, etc). You too, can score a brand new gadget without having to pay full price for it.
But Gumtree is a very popular community and remember that if you want something, chance is that someone else wants it too. You have to be quick before someone else takes it.
So here are some buying tips for you if you are looking for grabbing a gadget at a reduced price through Gumtree.
5 Tips on Buying Gadgets at Gumtree
[1] Research on the price first
You should do your homework before you even search for anything at Gumtree. Find out how much will a gadget cost if you buy it new from the store, or from an online store.
With this in mind, search Gumtree and compare the price based on the condition of the item, and how far you have to go to pick it up.
[2] Check the condition of the item
While searching for an ad at Gumtree, pay close attention to the listing description and photos (if the seller provides them). Some items are still in an unopened packaging and some are used but still look like brand new (usually when the seller takes good care of it).
Price normally drops if the item has scratches or dents. It's up to you to decide whether it's worth paying for it (meet up and inspect first). For example, you may not want to get a phone with scratches on the screen, but it's ok to have a router with some scratches or marks (you are not going to see them everyday anyway). Make sure you get what you want and what you are paying for.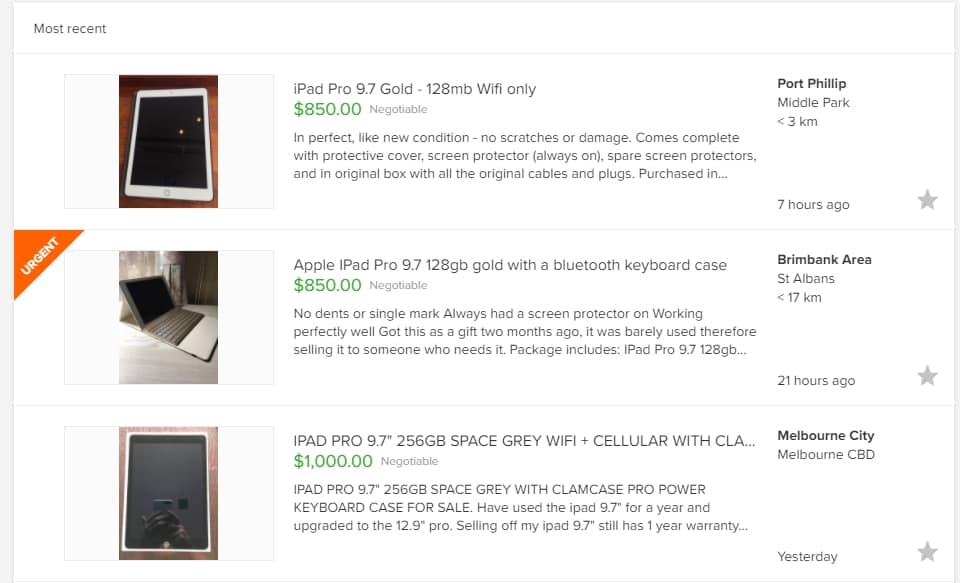 [3] Bargain only when you need to
If the item is in excellent condition and the price is really good, go for it. Sure, you can bargain for the price by asking the seller, but you may lose the item to someone else if it takes you too long to finalise the sale. And stop messaging a seller to ask if the item is still available. Always add a line saying you want it and want to meet up/buy in one single message, so you don't waste a seller's time.
You can also check if there are other similar items selling at Gumtree (demand vs supply). It's safe to bargain if there are many other sellers selling the same item.
If a seller has posted an ad for a few weeks with low interests from the community, often he or she is willing to sell it much cheaper just to get rid of it. You can pay attention to the ad's original posting date.
[4] Whoever gets it first, wins
Sometimes a seller gets a lot of messages from multiple buyers who are interested in the listed item.
By telling the seller straight that you are happy with the listed price and you can seal the deal quick, you will be the first priority in the seller's mind.
If you offer to meet up days after, there is no guarantee for the seller that you won't change your mind within that period. Offer to pay/pick up as soon as you can as an incentive for the seller to sell it to you. Whoever gets it first, wins.
[5] Search daily, diligently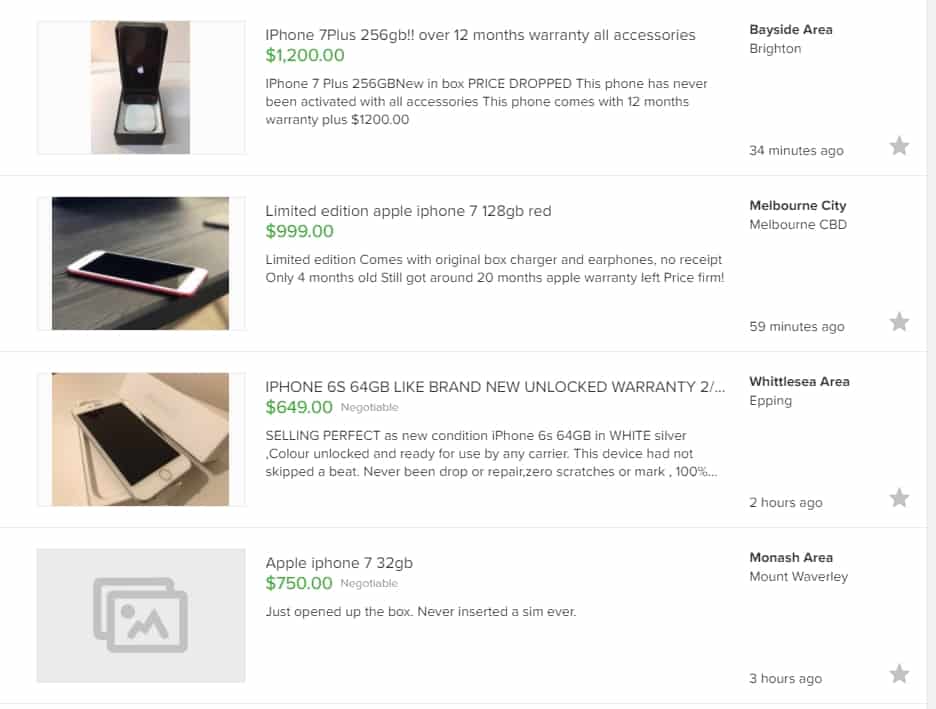 If you can't find what you are looking for, you may find it the next day. Or when you want a particular item but the price is not right, often the seller would decrease the price if it's not selling a week after. Patience and persistence are the key elements if you don't need something urgently.
If you are too slow and another buyer has already grabbed the item you want, another seller might post a similar item (and sometimes with a lower price or in better condition) – so don't lose heart!
—
Gumtree Latest Update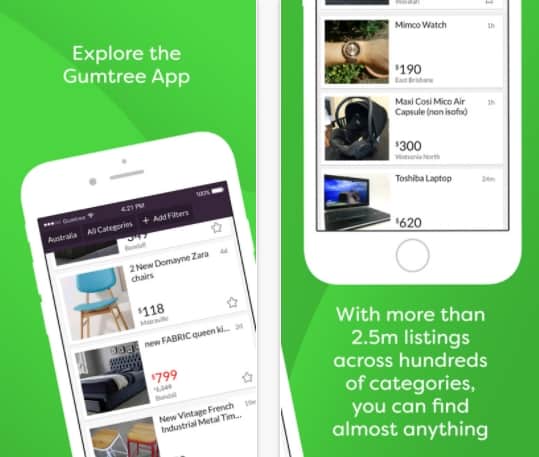 I've bought the Apple TV through PayPal by using the Gumtree app (available on iOS & Android) which I don't normally do. Surprisingly, the process was very simple and well integrated in the Gumtree app. There's a simple button to finalise payment while you exchange messages with the seller (Note: both must have the Gumtree accounts linked with PayPal).
The latest app update also introduces 24/7 live chat with the support if you ever need any help (and a funkier looking app icon).
Disclosure: Gumtree credits were supplied for buying tech items at Gumtree for the purpose of experiencing the community and writing this article, but all opinions are mine and not paid.