OPPO R11 Review – Earlier this year, we've had the OPPO R9s Plus, a mid-range flagship smartphone from OPPO that offers a large display for content consumption.
To those who own the OPPO R9s or looking for a smaller display, OPPO has just released their new flagship Android phone, the OPPO R11. And this time, it comes with the major feature that I want every phone nowadays to have: Portrait mode (with depth of field / bokeh effect).
Portrait mode definitely takes smartphone photography to the next level. Using clever algorithms, a phone takes a shot from a dual-lens camera to create believable depth-of-field effects, like what you get from a DSLR camera with a good lens. On a phone.
I first came upon the Portrait mode feature when I had my iPhone 7 Plus and was blown away by it. Other flagship phones from different brands already have it too but I wasn't expecting OPPO to have this in their product line. After all, smartphones with dual-lens camera are usually very costly (around AU $1,000 and above, except for the OnePlus 5).
So when the new OPPO R11 was announced with a dual-lens camera for just AU $649, I was astonished and interested to take the unit to the test.
OPPO R11 Review – Packaging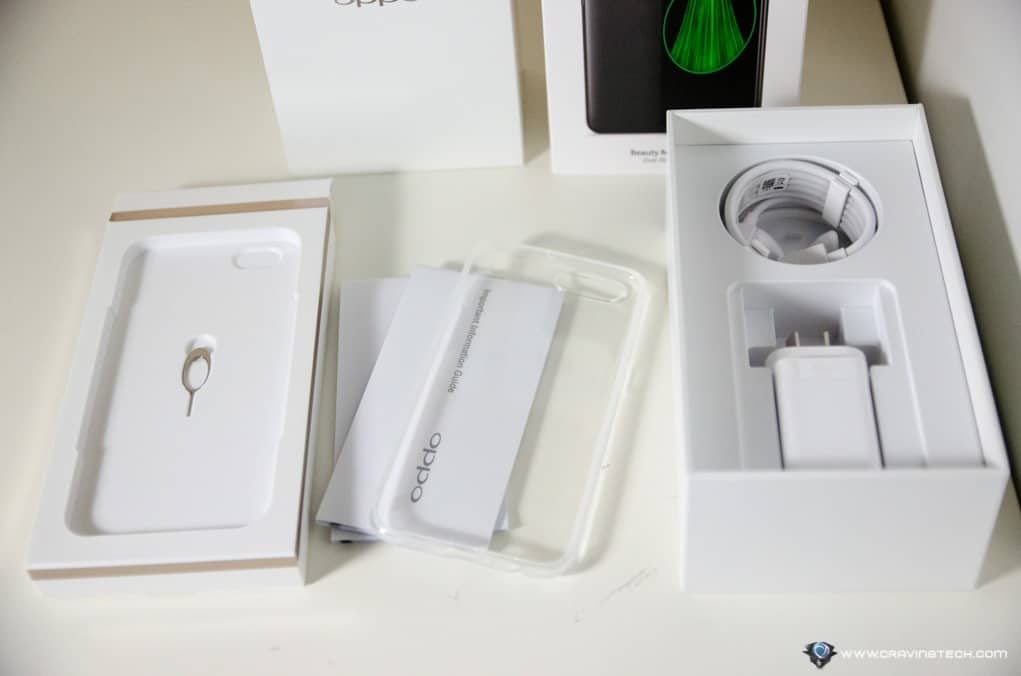 As always, the phone comes with a screen protector already nicely installed (air bubble free!) and includes a good case.
And don't forget OPPO's Fast Charge technology that charges your phone quickly too with the included power charger.
OPPO R11 Review – Design & Features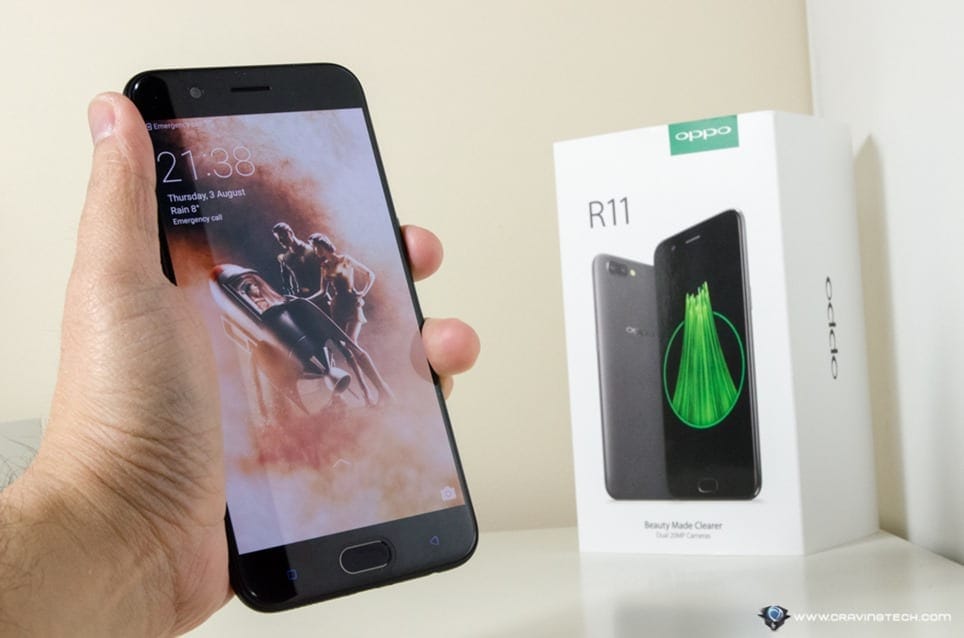 Like the previous OPPO models, it is crystal clear that the OPPO R11 takes its design methodology from an Apple iPhone. Even the updated ColorOS 3.1 (on top of the Android Operating System) borrows a lot from iOS. Open the Camera app and you probably cannot differentiate it from an iPhone Camera app interface. The same goes for the Control Center (or Quick Settings) when you swipe from the bottom up.
But if that works, why bother? After all, you buy a phone for what it offers, not whether it's a clone of something else. Design wise, OPPO R11 looks beautiful, slim (1.66m in width), very light, and premium. The antenna lines are non-intrusive, has a metal exterior with smooth curves, and feels comfortable in hand. It feels so light that my friends usually made a comment each time I handed the OPPO R11 to someone new.
Performance wise (it's powered by Qualcomm SDM660 processor), the phone is okay and cannot compete with a high-end smartphone. All OPPO phones so far are mid-range smartphones which do not cost much, but things are not always smooth as a result, especially when you are playing games. Interacting with the Camera sometimes feels sluggish too, though not infuriating. Interacting with the phone is fine though, and apps do open quickly.
OPPO R11 has 4GB of RAM and 64GB of internal storage which makes the experience a lot better. For the price, this is awesome.
OPPO R11 Review – Color OS 3.1
At times, it feels as if OPPO has not fully done with the ColorOS and is still experimenting around with different changes. I did have quirks with its notifications not showing up on the older OPPO devices running older ColorOS, but it seems that the problem has gone now. Every app I installed got its notifications without problems.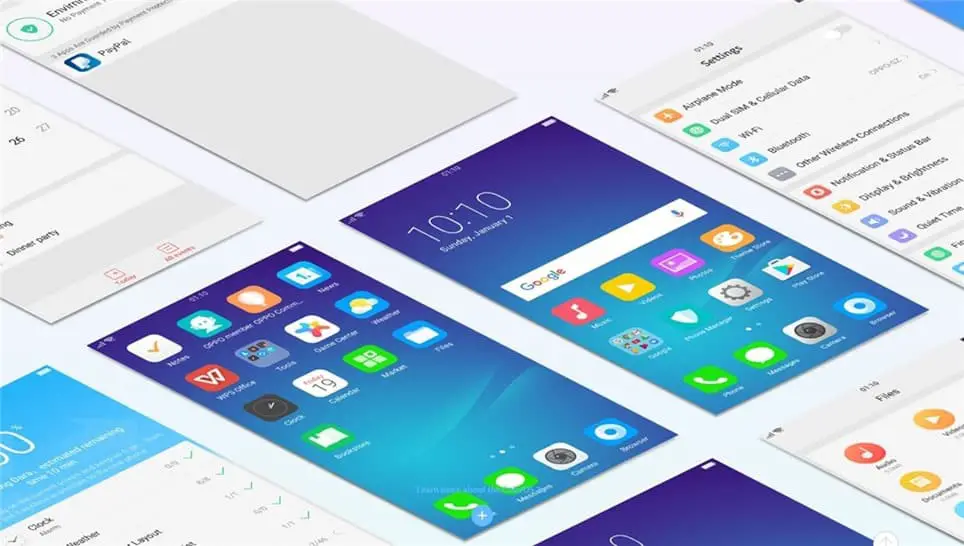 However, there is just a small change in the latest ColorOS 3.1 that may be hated by Android users. Normally, you can see app notifications on both your lock screen and on the top status bar (app icons). For some reason (probably to make the ColorOS looks cleaner, or to 100% mimicking iOS), OPPO takes the top status bar app notification out.
While iOS has always been like this and iPhone users are used to swiping down to see the "all notifications" screen or check the app badges, it's something new to an Android and/or OPPO user.
OPPO R11 Review – Camera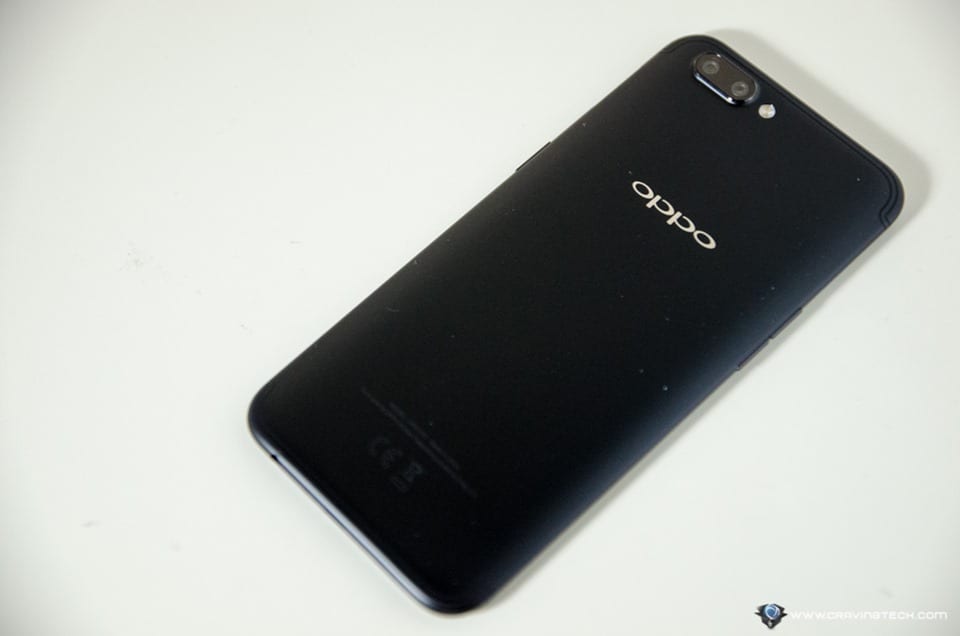 OPPO R11 Camera is definitely the game changer and the main highlights of OPPO R11. It has a 20MP Front Camera and a Rear Dual-Camera (20MP + 16MP). Megapixels don't tell how good of a quality a camera lens is, so we put the OPPO R11 Camera to the test.
As with most mid-range smartphones, taking outdoor photos or when the area is brightly lit is not a problem. In my experience, OPPO R11 camera is excellent in taking these shots, maintaining the clarity of the scene and producing satisfying results.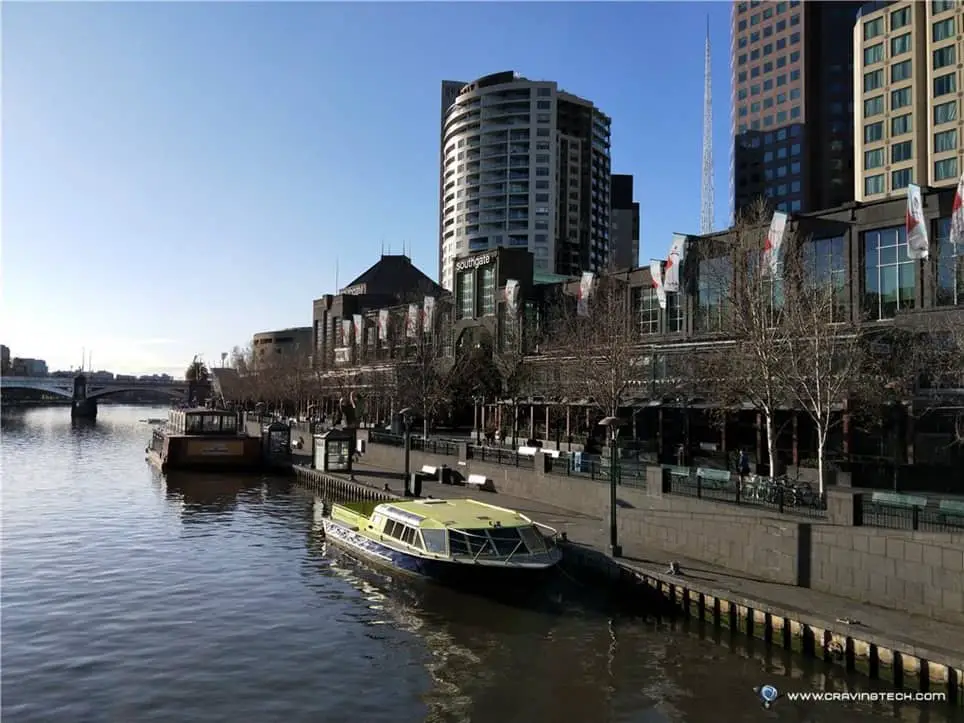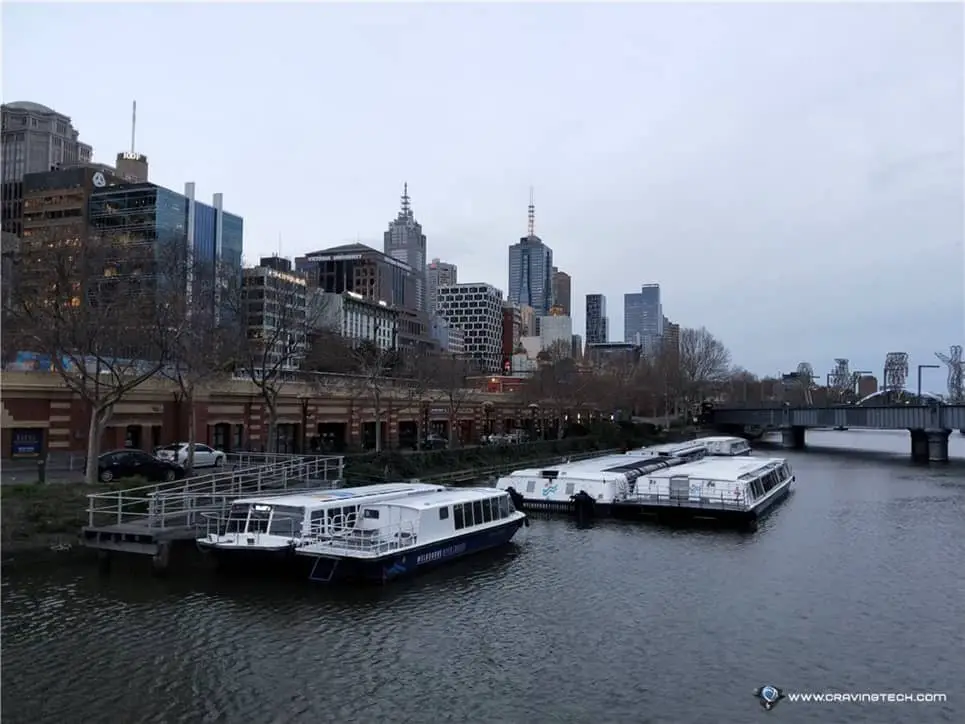 Check the yummy, ahem, variety of colour that the camera captured nicely on my lunch here: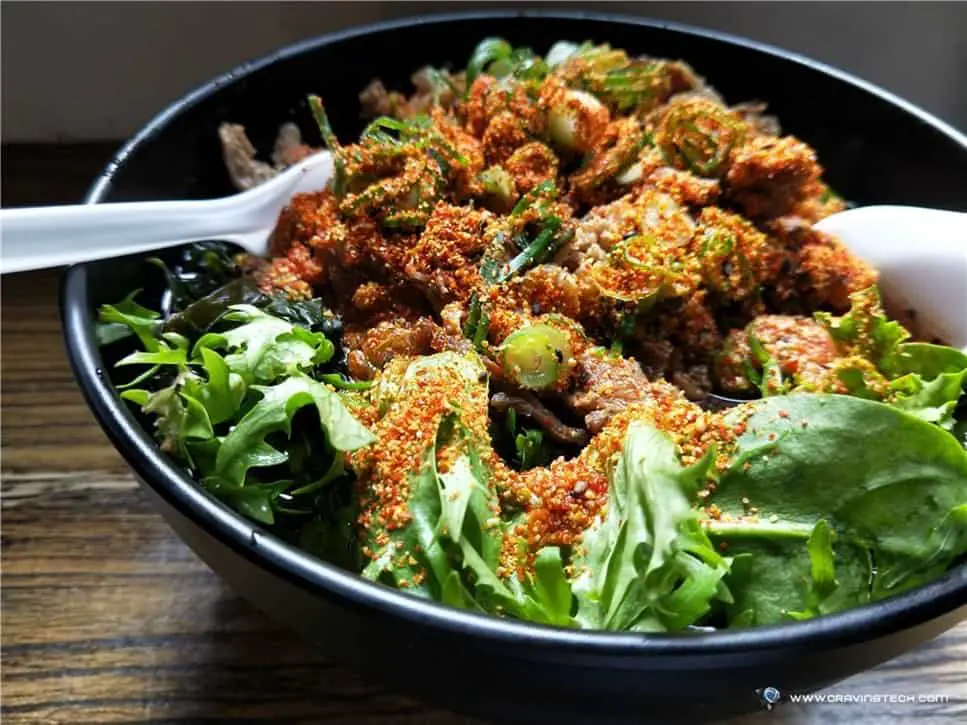 The Dual Lens Camera also lets you zoom in 2x optically without loss of quality, but note that the lens has a different aperture, so will not take shots as good in a not-so-bright environment (Rear Camera: 20M?f/2.6?+16M?f/1.7)).
But what about the main bells and whistles, i.e the Portrait Mode? I'd have to say it is pretty good, almost as good as a much more expensive iPhone 7 Plus that I was using before. OPPO R11 Portrait Mode works well in most situations, though shooting objects do not always create the correct depth-of-field effect (i.e edges sometimes get blurred too).
Taking portrait shots is fun and cool, but require the scene to be decently lit.
And some official sample photos from OPPO: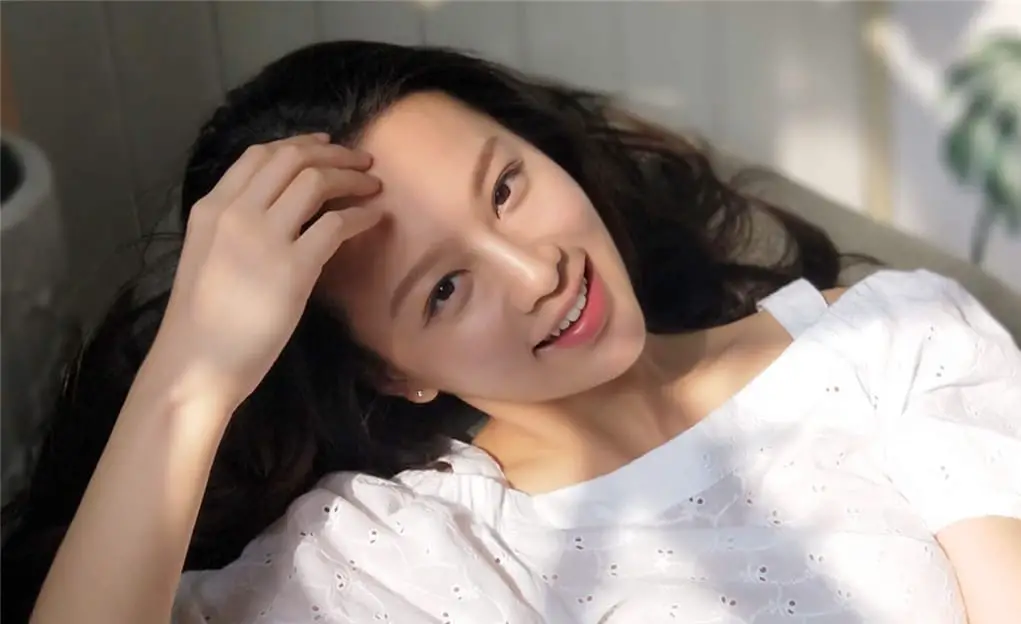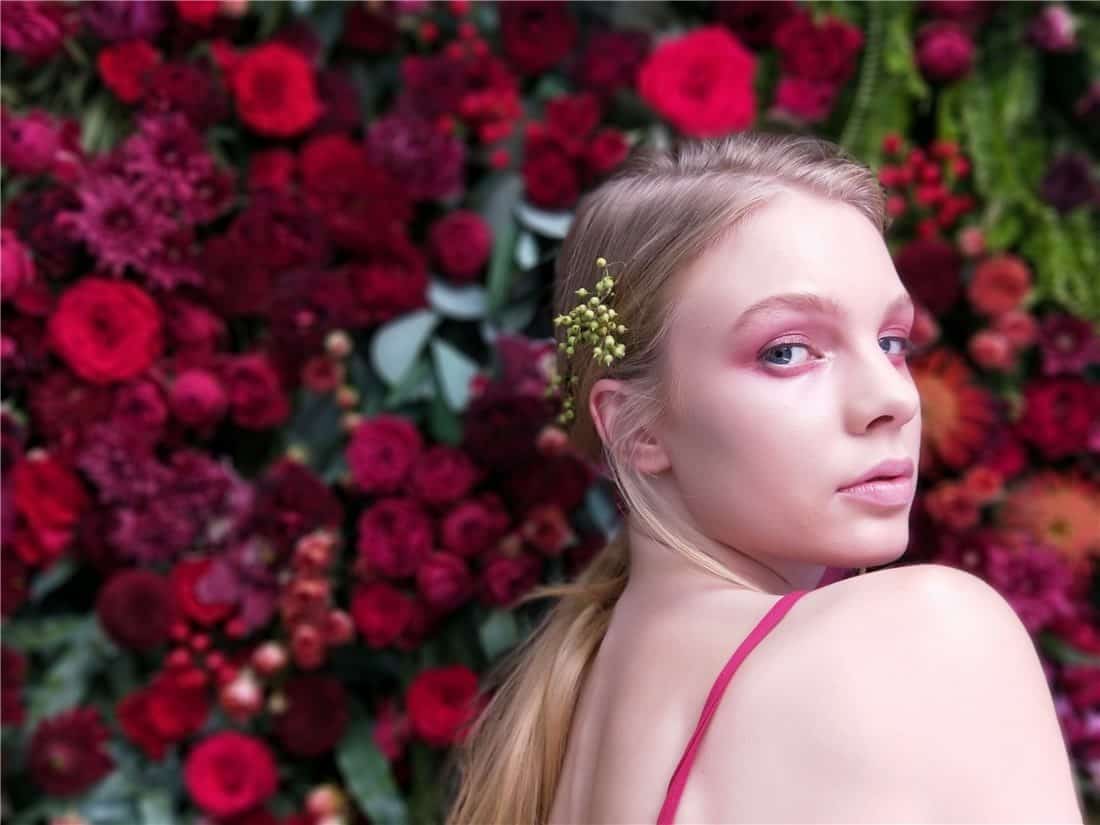 If you are using an older OPPO phone and would love to get better shots with a phone's camera, the OPPO R11 with its Portrait mode is definitely an upgrade-worthy. This is true especially if you only use the camera to post photos on a social media platform like Instagram.
As for challenging, night shots, you may want to forget about it as it's definitely not OPPO R11's (or any low to mid range smartphone) strongest points. Colour gets washed out and the software tries really hard to reduce noise by over-smoothing. If you like taking lowly lit photos, you'd probably have to spend $500 or more for a higher-end smartphone for sure.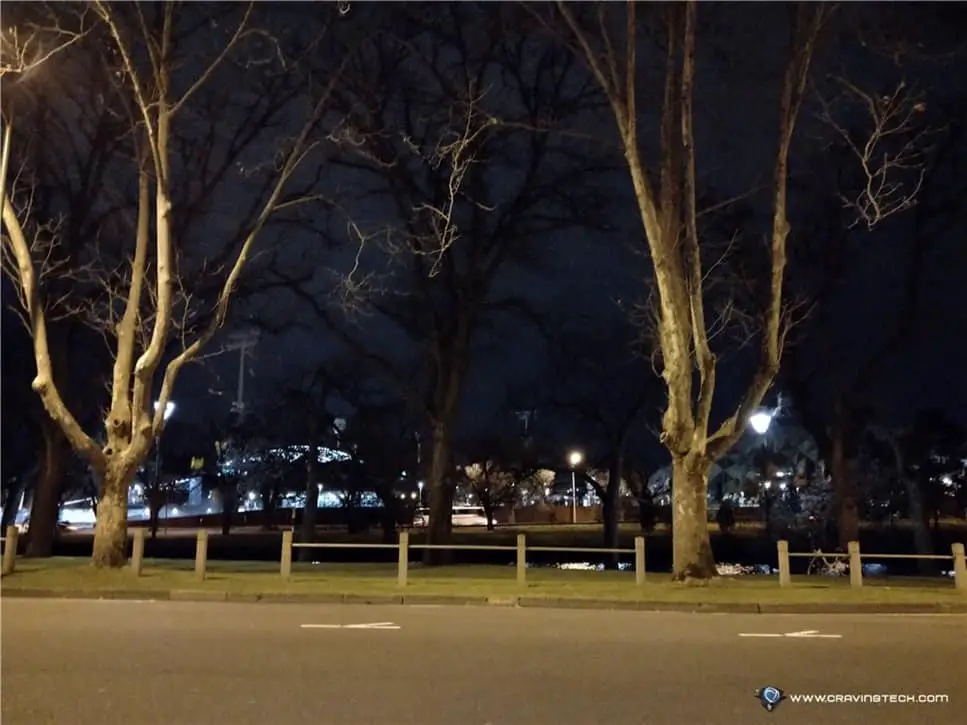 OPPO R11 Review – Conclusion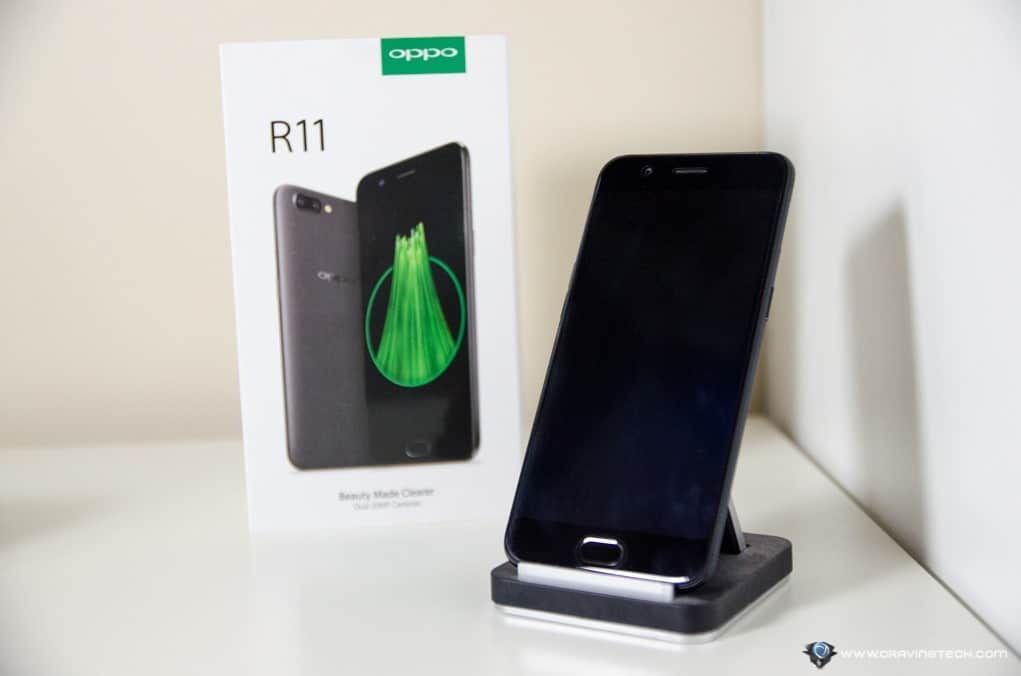 For a while, we've had OPPO phones that had not really changed much apart from having better performance and a few tweaks here and there.
OPPO R11 is a game changer for OPPO by introducing an all new bells-and-whistles feature: dual cameras with enhanced bokeh effects; turning your ordinary smartphone portrait photos into professional looking ones. The results are amazingly good as well – almost as good as a much pricier iPhone 7 Plus.
But if you already own an R9s or R9s Plus and don't really take a lot of pictures, you might want to stay with what you have for a bit longer. OPPO R11 Plus should be around the corner if you want a bigger display. And we are still waiting for OPPO's new Super VOOC charging technology that can fully charge a 2,500mAh phione under 15 minutes in an OPPO unit one day.
You can grab the OPPO R11 at JB Hi-Fi for AU $649 (by the time this review was written) and Australia Telcos (Virgin and Vodafone) through a plan. It's also available at Amazon.
Disclosure: OPPO R11 review sample was supplied for reviewing but all opinions are mine and not paid