OPPO R9s Plus Review – The OPPO R9s has the sleekest looks among other OPPO devices, especially the Black model (make sure to check our review on the OPPO R9s). It has an outstanding value for a mid-range phone, but performance is not one of its strongest traits.
OPPO R9s Plus is now here, bigger (literally) and more powerful than the R9s. So if you are craving for a faster phone with the biggest display for content consumption available from OPPO, this is it.
It is available for purchase now in Gold and Black models for around A$698 RRP at Australian retailers like JB Hi-Fi, Officeworks, and Woolworths.
OPPO R9s Plus Review – Packaging
As usual, the nice, translucent case comes for free with the packaging and the phone has also a screen protector applied on it.
OPPO R9s Plus Review – Design & Features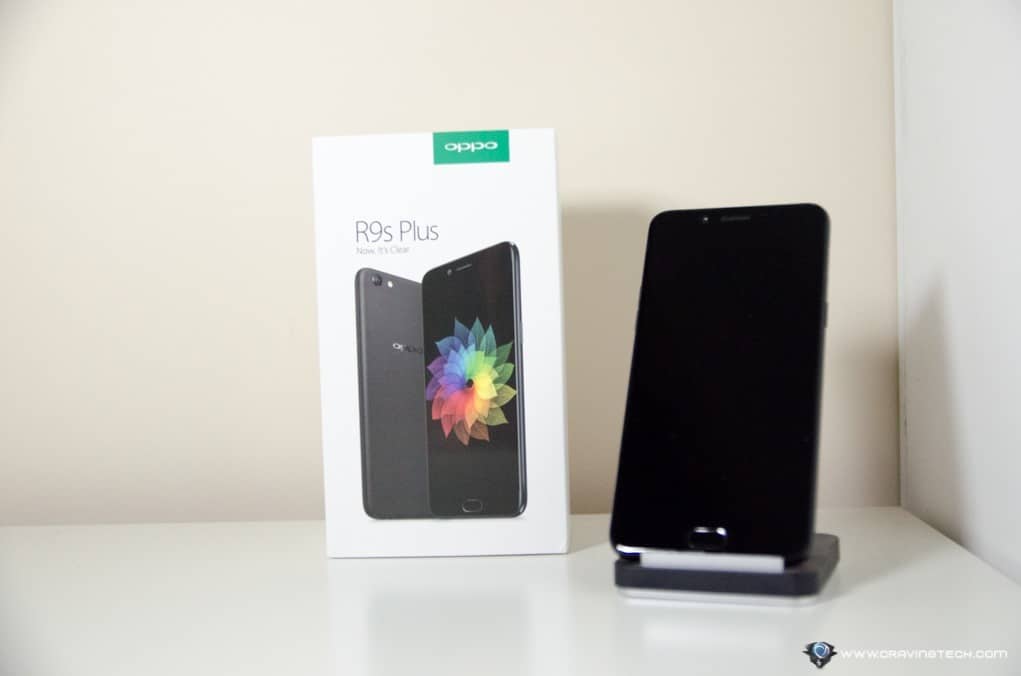 The R9s Plus device itself is as sleek as the R9s and again, I quite love the Black model and OPPO should make it available in all future models. At a glance, the OPPO R9s Plus looks very similar to the R9s at all angles and also features-wise, except for these few differences.
OPPO R9s Plus vs OPPO R9s
Bigger screen size: 6″ vs 5.5″
Bigger dimensions
Heavier: 185 grams vs 145 grams
More battery capacity: 4,000 mAh vs 3,010 mAh
Faster Processor
Bigger RAM (6GB vs 4GB)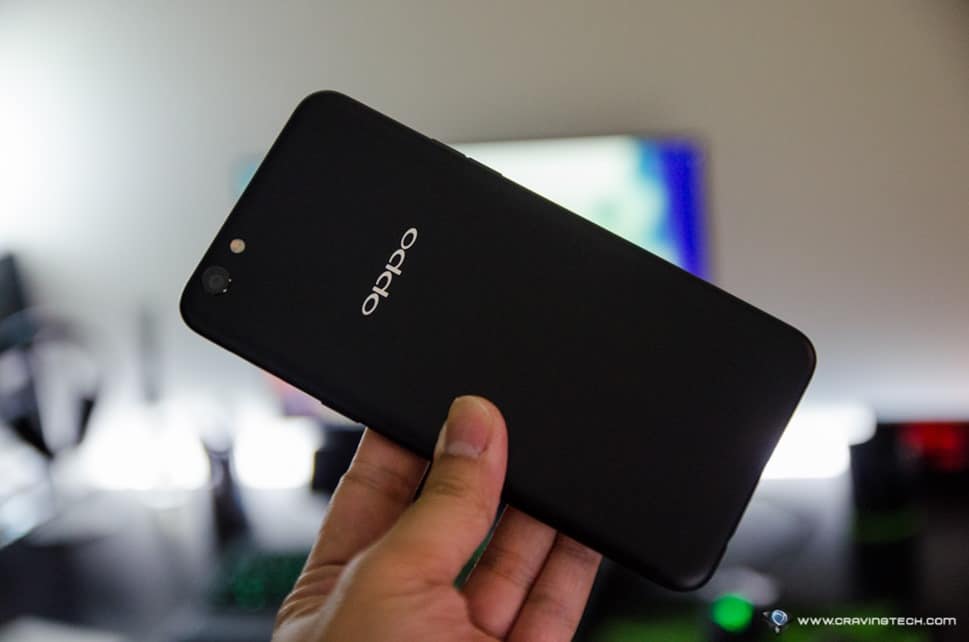 The camera, unfortunately, does not get an upgrade on the R9s Plus model so it still has the same lens and qualities as the R9s. In a nutshell, your photo quality will not improve if you upgrade from an R9s to an R9s Plus.
However, it definitely gets a big upgrade in terms of specs – especially its faster processor and the huge jump of RAM (6GB on an Android phone is huge!). I can definitely feel the difference when I start using the R9s Plus (from the R9s). Things are snappier and apps open quicker. The fingerprint sensor seems to have the same speed in unlocking the device, but I could be wrong. But there is definitely a jump in performance in day to day operations.
To those who like benchmarking stats, here are AnTuTu and Geekbench 4 benchmark results: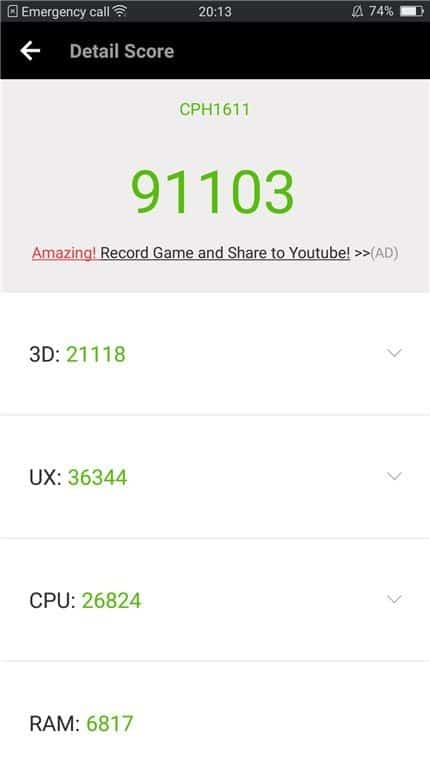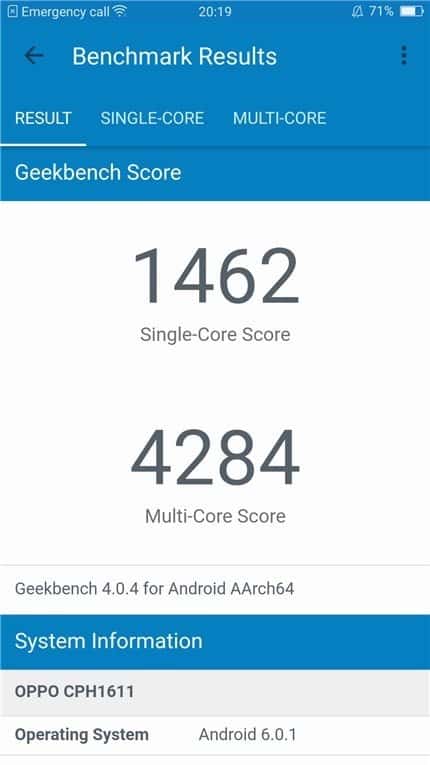 As comparison, the OPPO R9s only gets 65,357 (AnTuTu) and 838 (Single-Core)/3117 (Multi-Core) on Geekbench 4.
For photography, the F1.7 Aperture lens manage to capture even the hardest scenes with less noise, but there are lots of details missing from the scene. For a mid range phone, these are pretty forgiving, but you shouldn't rely on it for extreme low-light photography:
Outdoor pictures and scenes with rather-low lights are not bad for a phone of this price point:
The rest of the phone's features are pretty similar to the OPPO R9s so you may want to read my R9s review article as well. The bigger size has its drawbacks though (for me personally), as I find it a harder to use with one hand and also to type/chat.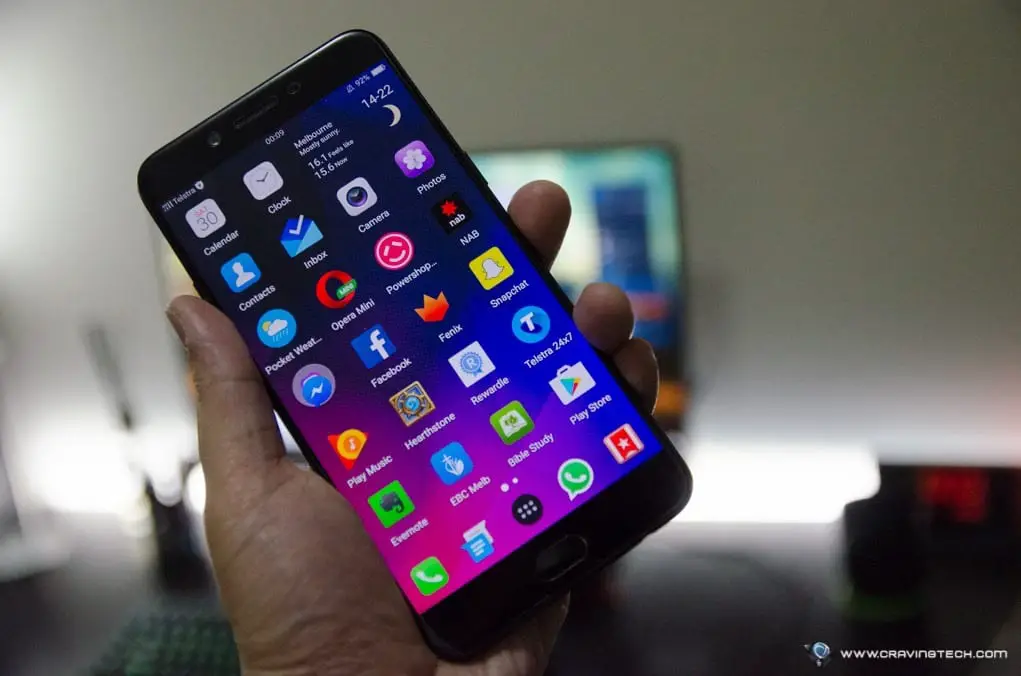 ColorOS also still has its quirks, especially in the notifications area, and having to manually whitelist apps is definitely not user friendly at all (this is probably due to ColorOS closing apps too generously to save battery). If there is an easy way to just get rid of ColorOS and use a stock Android, I'd definitely prefer that.
OPPO R9s Plus Review Conclusion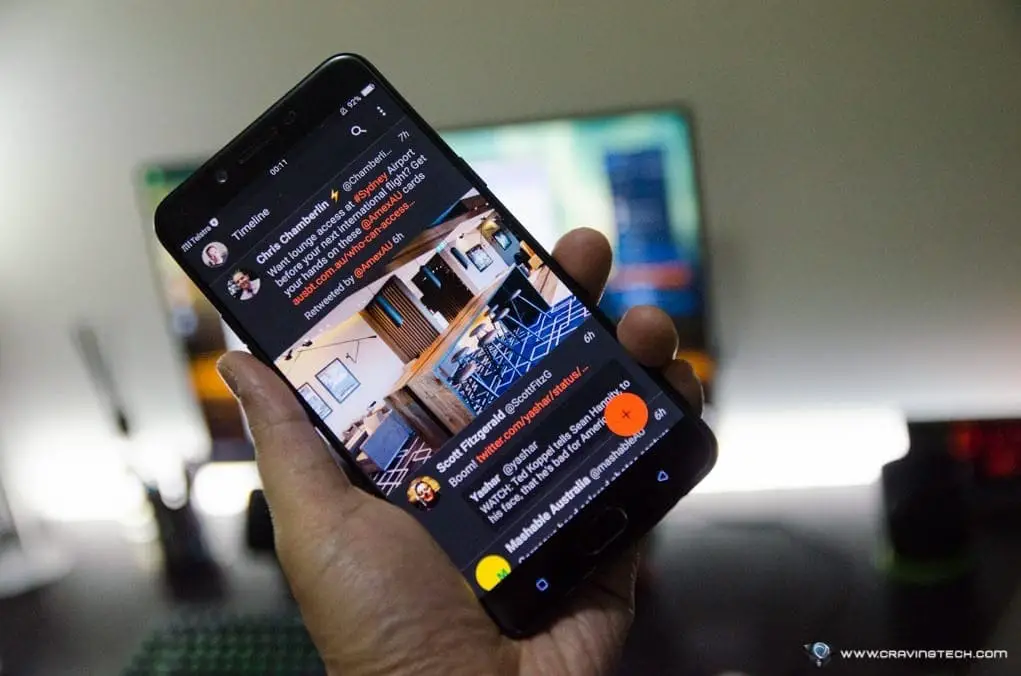 For daily use, the OPPO R9s Plus is great for content consumption, like watching YouTube videos and for social media. It unlocks really, really fast (even faster than the iPhone 7 Plus) and has the snappiest performance compared to the older generations of OPPO phones like the R9s or the R9 Plus.
With quite a reasonable price, again, you'll get more than you bargain for with the OPPO R9s Plus mid-range smartphone and should keep you a happy user for months to come if you don't need the latest and greatest like NFC or dual-lense camera.
OPPO R9s Plus is available for purchase at JB Hi-Fi, Officeworks, and Woolworths for A$698 RRP. Also at Amazon if you live outside Australia.
Disclosure: OPPO R9s Plus review sample was supplied for reviewing but all opinions are mine and not paid