iPhone 7 Plus Review (Matte Black) – As always, iPhone gets better and better every year and it will always be "The best iPhone" so we can scrap that gimmicky punch line and just get on with what's change in iPhone 7 Plus.
Sure, it's the best iPhone Apple has ever made yet, but what's good about it and is it worth upgrading from an iPhone 6s? (I was using the iPhone 6s as my primary device before).
Despite of the naming and iteration, iPhone 7/7 Plus is not a revolutionary device – that will have to wait til next year when we have the 10th anniversary iPhone.
Here are my opinions on the new features worth mentioning on the new iPhone 7 Plus.

iPhone 7 Plus Review – Brighter Screen, Wide Colour Gamut
In my experience, you probably won't really notice the difference from 6s to 7 unless if you compare it side by side. It's great, however, knowing that you'll be able to capture and see more range of colours on your iPhone 7. If you wonder why the colour in your photos don't exactly look the same as what you are seeing with your eyes (i.e "it doesn't look as read"), this is why.
Many people won't probably notice the lost of colour while taking or seeing pictures with the older iPhone, so it's not something that gets everyone to be excited about. At least until you use iPhone 7/7 Plus for a long while and come back to the older iPhone, then you may have noticed it.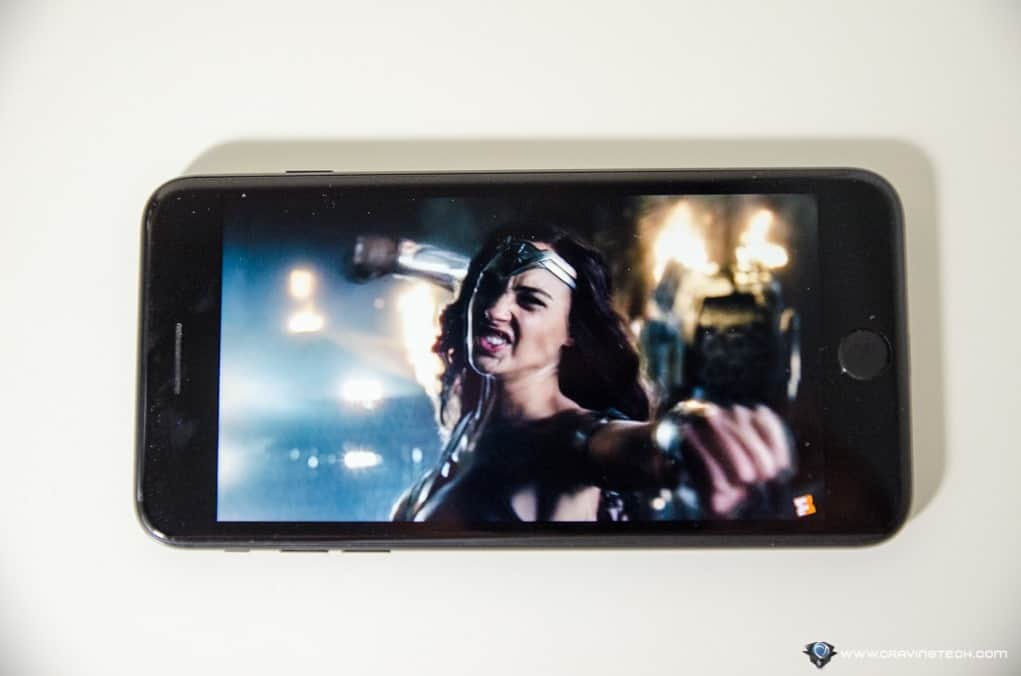 iPhone 7 Plus Review – Water Resistant
It's quite a game changer for iPhone owners. Sure, the iPhone 6s was able to withstand a water immersion for a while, but getting an official IP67 rating should give you a peace of mind. IP67 means Ingress Protection Rating 6 for dust resistant (the highest dust resistant rating possible), and Rating 7 for water resistant (7 is immersion of up to 1 meter, 8 is beyond 1 meter). So the phone can be fully submerged within 1 meter for up to 30 minutes.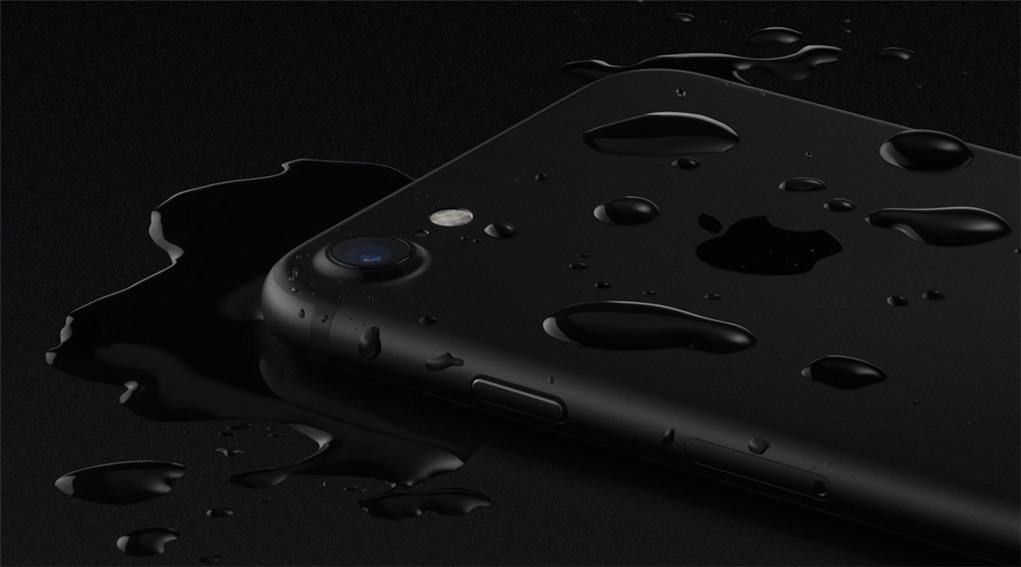 In life, it's not recommended to submerge your iPhone 7 Plus into water (i.e water resistant and not waterproof), but with an IP67 rating, you should no longer worry to use your phone while it's raining or if it makes a trip into the toilet bowl. I used my iPhone 7 Plus while it rained heavily without issues and at some point, actually washed some water down from the tap to clean my screen.
iPhone 7 Plus Review – New Home Button
It takes some time to get used to, especially with the double pressing. After a while, however, I'm fully accustomed to the change and has now appreciated the change. It makes the iPhone 7 Plus more water resistant and most importantly, away from a Home button mechanical failure (which seems to happen quite frequently to previous iPhone owners). So, please, stop using that Assistive Touch, it's hideous to see on the screen.
The bad news is that the Home "button" will not work without a skin contact.
iPhone 7 Plus Review – No headphone jack
Personally, I do not care because I haven't been using wired earphones for many years. I'd normally use my Beats Powerbeats 2 Wireless or Bose QuietComfort 35 for music listening. Or with the built-in phone speakers to listen to some tunes while I'm on the bed.
iPhone 7 Plus Review – Stereo Speakers + Louder
Speaking of speakers, it's great to get an upgrade but having better speakers don't really affect me much. For a proper music listening, I'd rather hook my phone to a proper speaker like the Creative iRoar.
iPhone 7 Plus Review – Taptic Engine
Without the headphone jack, Apple can put something else in. No, it's not another battery piece but Apple's bigger and better Taptic Engine that powers the new "fake" Home button and other haptic feedback in iOS 10.
It sounds gimmicky, but I actually like it. For example, I like the haptic feedback while I scroll for the hours and minutes while setting up my alarm. Or when using the 3D Touch quick shortcuts to peek on a link while browsing with my Safari. The little things that add up to a nice experience is what Apple is strong at and this is it.
But of course, many people would rather have the headphone jack than a gimmicky Taptic Engine.
iPhone 7 Plus Review – Dual Lens Camera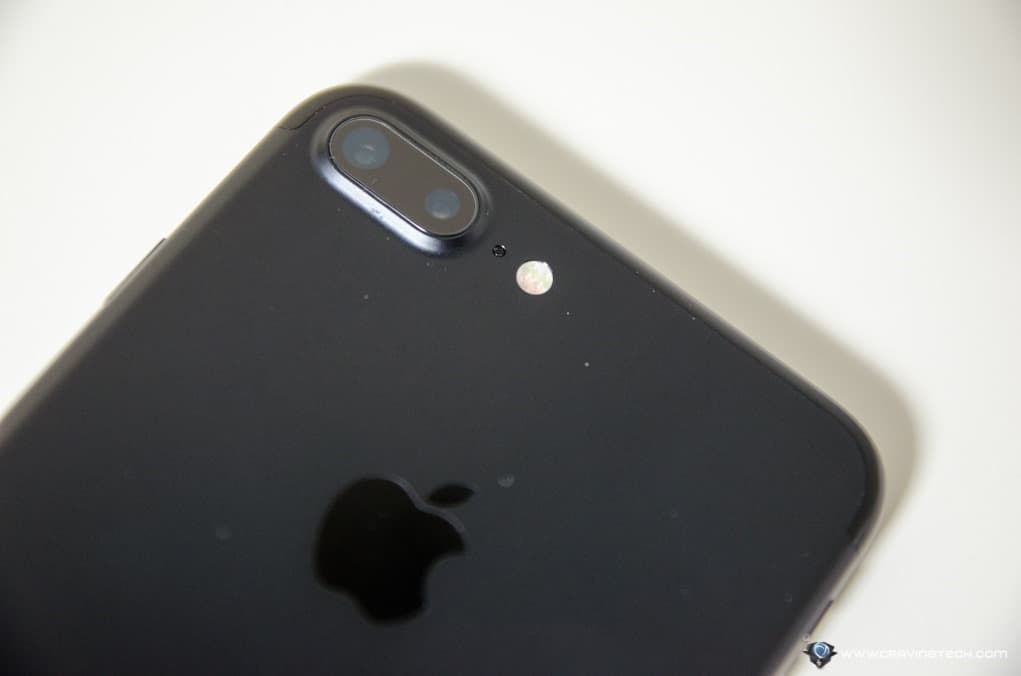 The camera is where the iPhone 7 Plus shines, but maybe not by much compared to the iPhone 7 because they both have an OIS (Optical Image Stabilisation) for better night quality shots. However, the dual lens camera is only available on the iPhone 7 Plus.
Now, the features offered by the dual lens do not sound much: 2x Optical Zoom (by switching to the 56mm lens) and a Portrait mode (with depth of field effect emulated by software). I can definitely live without these 2 features on my phone but once I have them, I'm definitely not turning back. There is also a hidden feature where the post processing engine will use the shots taken from both camera lens and merges them into a single, better image from the two. So in theory, the 7 Plus will still take better picture compared to the 7, but I don't have the iPhone 7 to compare.
Photos taken with the iPhone 7 Plus
Here are some unedited shots I took with the iPhone 7 Plus (unedited apart from resizing).
With the "2x Optical Zoom" 56mm lens, you can get a closer shot of your subject without losing quality (compared to a digital zoom) and attracting too much attention. It also provides a better angle when taking portrait shots of people.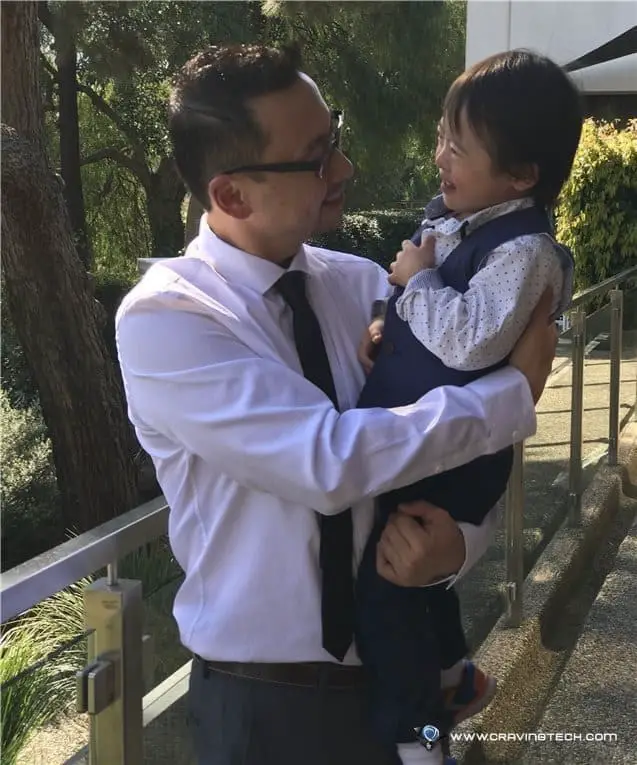 Here are shots taken during the Ellie Goulding concert in Melbourne, 2016:
And here are the Portrait mode example photos – which is still in Beta mode. Sometimes it doesn't come out perfect (such as hair strands get brushed off by the algorithm), but if you are not looking for the imperfections, you'll love it: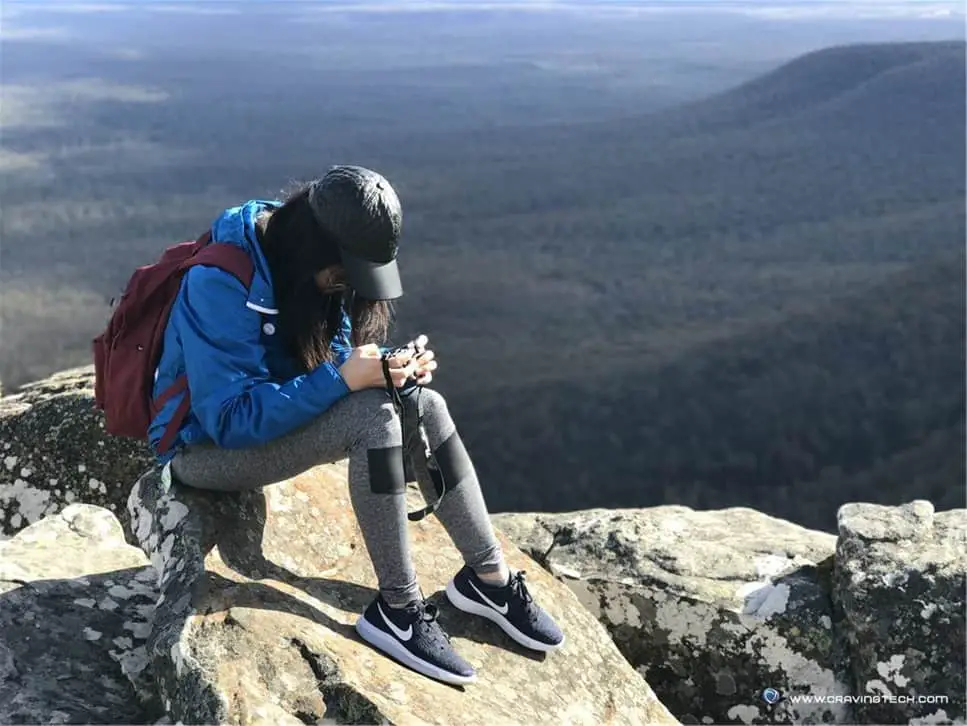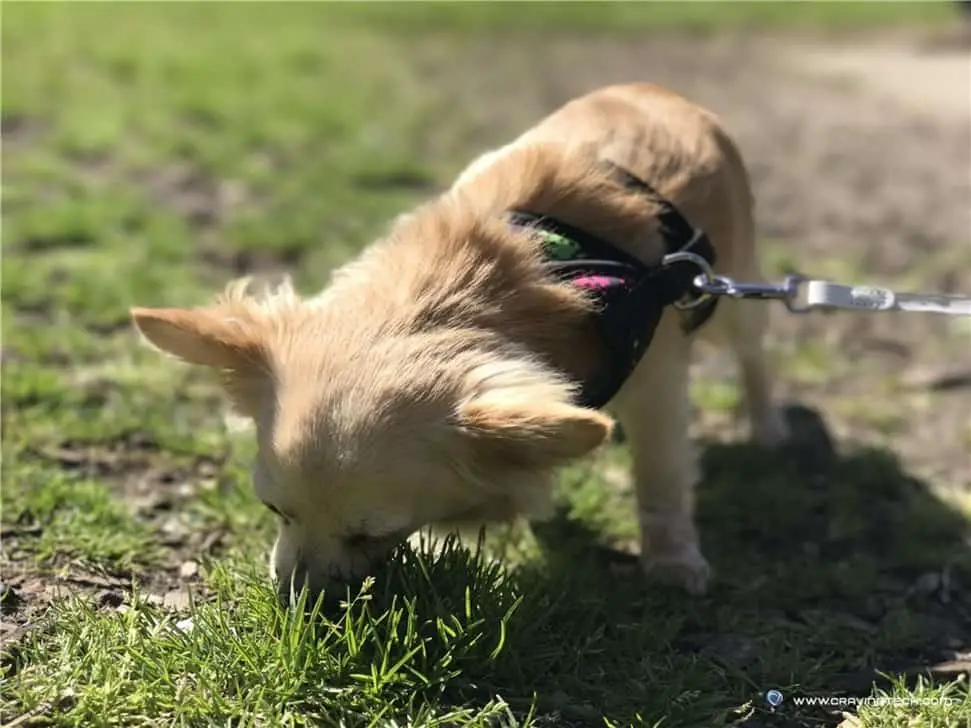 It's a fake bokeh obviously, but for a smartphone level, this is awesome (in my opinion). Besides, Apple does not just take what's in focus and blur the background. The algorithm actually takes 9 different depth levels and apply the blur in different strengths as the objects get farther and farther away from the lens.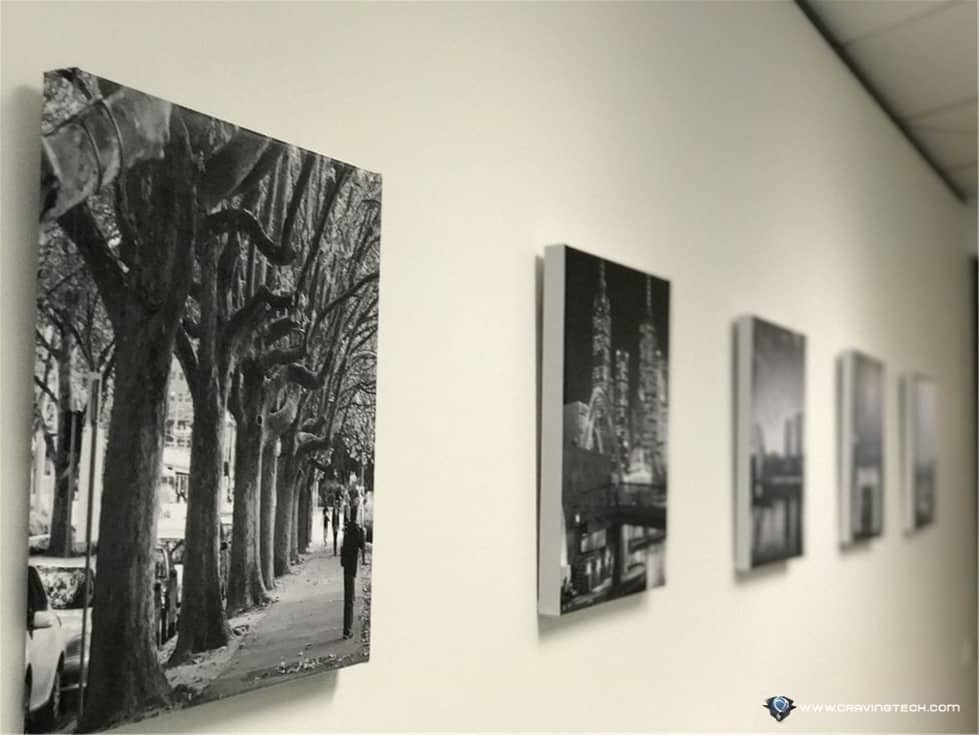 The Portrait mode requires a good amount of light and the right distance to the subject, however. It also does not work in video recording, which is a shame, but I can imagine the amount of power needed to achieve this and possibly no smartphone can pull it off yet.
Night shots are also improved, thanks to the 28mm wide angle lens' better aperture (f/1.8) that allows 50% more light into the sensor: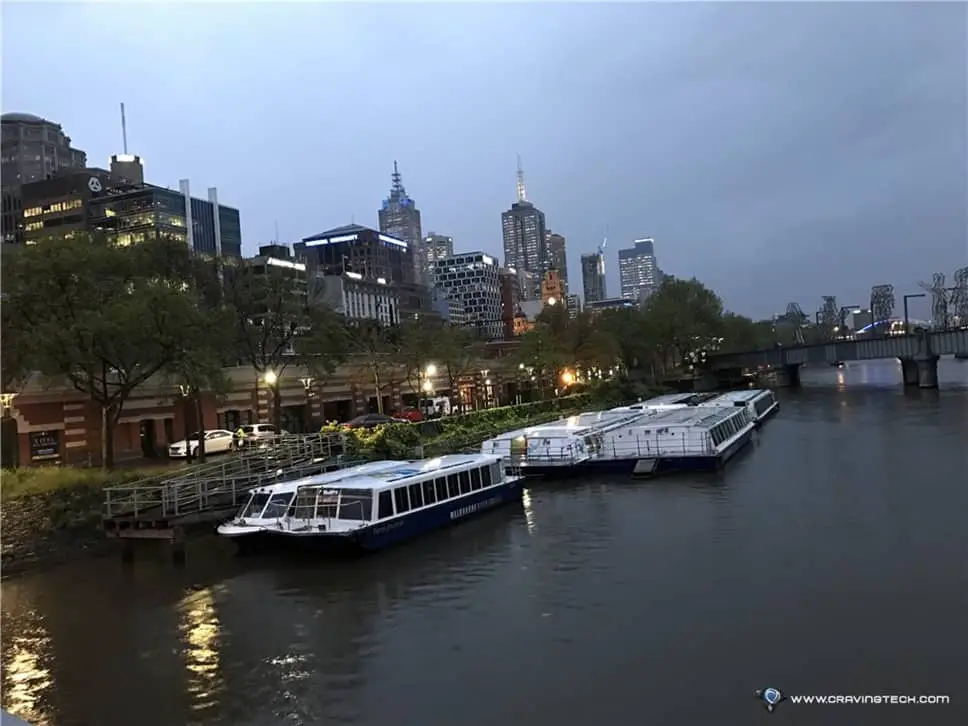 With 4-second shutter speed: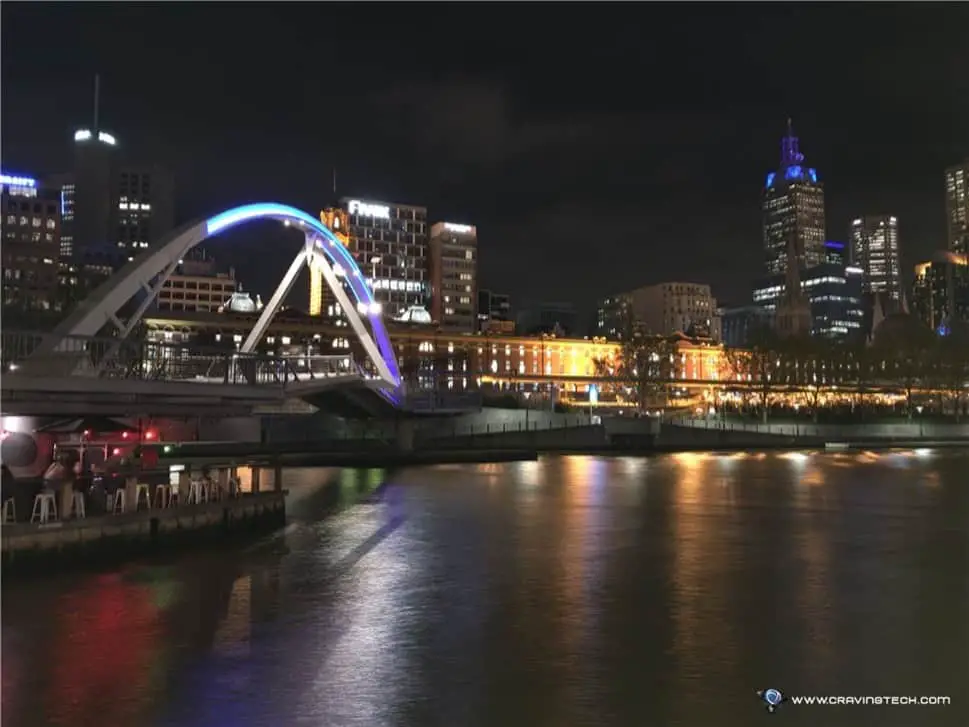 Unfortunately the 56mm lens do not have the same aperture, so stick to the wide angle lens (without going to 2x or the Portrait mode) as much as possible when you are shooting in low light.
Time lapse:
https://www.instagram.com/p/BLIMGJWDZ_v/?taken-by=michaelra
You can also shoot in RAW if you want to do your own power-editing but you need to install a third party app for that. For most iPhone casual users like myself, letting the system does its own post-processing magic is definitely more preferable than having to twiddle with an Adobe Lightroom or Photoshop.
iPhone 7 Plus Review – Battery Life

Battery life gets an upgrade. We should thank the new A10 Fusion Chip with 2 types of cores for this (2 high-performance cores and 2 high-efficiency cores running 1/5 the power of the high performance's).
Behind the scene, the phone decides which cores to use depending on what you are doing with the phone. You'll get more battery life if you are only reading news or not doing any power-hungry activities. The best thing is that this is handled automatically and you do not need to do anything, or even be aware of it.
I'm overall happy with the battery life, but I was moving from 6s to 7 Plus (not 7) so it's hard not to be happy about the big jump. I was on a wedding reception, busy taking photos and using the social media and I still managed to go back home around 4pm with 70% battery left for the day.
iPhone 7 Plus Review – Faster, More Powerful
The A10 Fusion Chip is Apple's fastest processor, and probably the fastest processor in the planet at the moment – not to mention its integration with iOS 10. Everything is so smooth and fast, but iPhone 6s was already smooth and fast. You may not notice the difference but at least the phone will be ready for bigger games and apps that will utilise this powerhouse.
iPhone 7 Plus Review Conclusion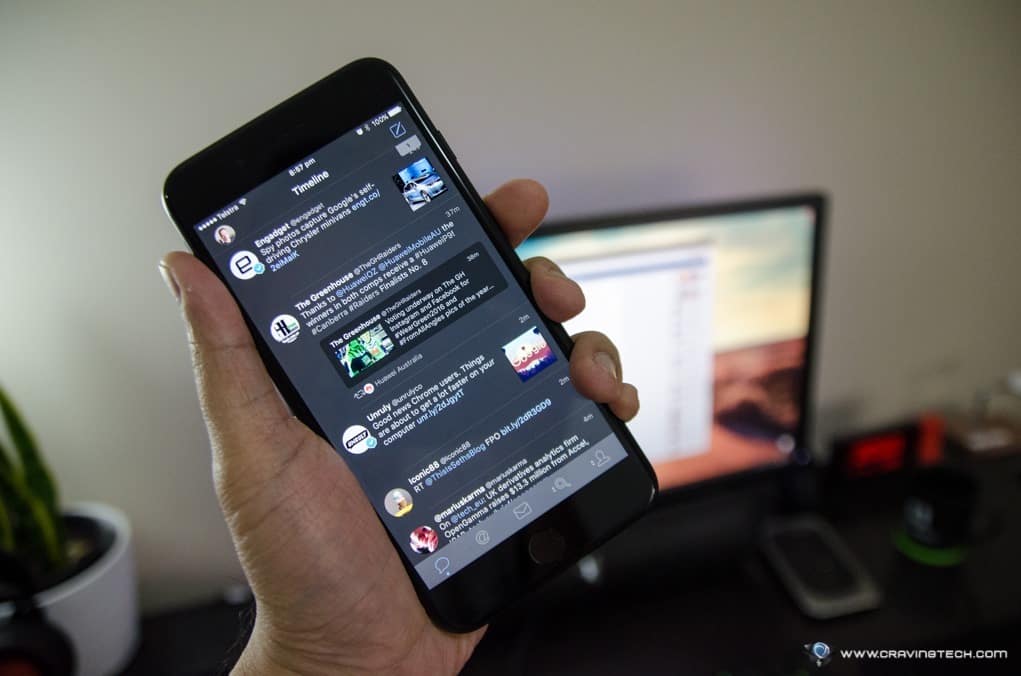 iPhone 7 Plus is a great device and I would not miss my iPhone 6s. If you love taking photos, then you'll love the iPhone 7 Plus dual lens camera. It gives you flexibilities and more power in taking shots. I wasn't into shooting portraits before but after having the dual lens with Apple's Portrait mode (even in its Beta), I find myself taking more portraits than I've ever been. Sure, the photos will not look as good once you blow them up, but most people are on their mobile these days and for social media, iPhone 7 Plus takes great pictures.
If you rarely use the camera and already have an iPhone 6s, then there might not be enough to justify the upgrade. If you can wait for another year, you should, because iPhone 8 (or iPhone 10th anniversary edition or whatever they are going to call it) will be a revolutionary change and it will (hopefully) be another game changer.