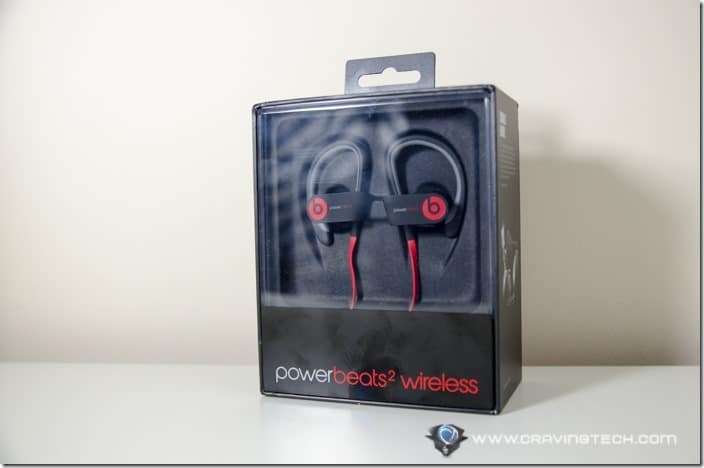 Beats by Dr. Dre Powerbeats 2 Review – There are lots of ways to motivate you during an exercise. Listening to the right music is one of them (try lifting weights while listening to a soothing instrumental music vs an upbeat one). Even with the right music, you need the right tool to deliver it to your ears.
That's where Beats Powerbeats 2 wireless headset comes into play and it does a remarkable job at it.
Apart from the headset unit itself, we have a short microUSB cable that will be used to recharge the headset. I guess they make the cable short so that it can be placed inside the carrying case with ease. Thankfully, it is a standard microUSB cable so if you prefer a longer cable, you can just grab the one you have to charge.
The included carrying case has a hard material for protection and looks quite elegant & luxurious overall. It can fit both the headset and included microUSB cable nicely.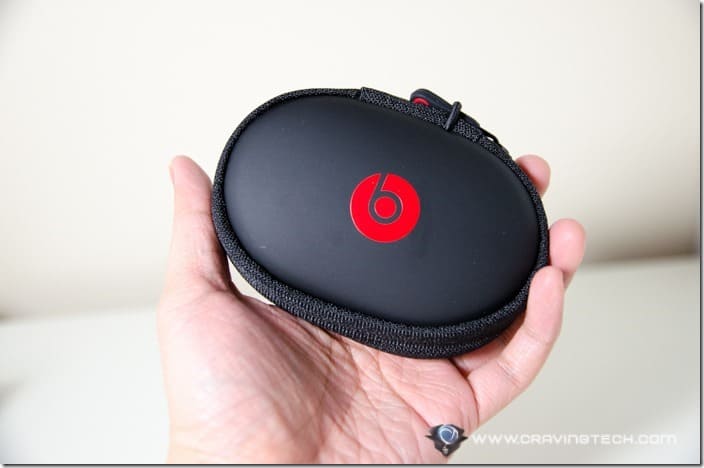 Beats have also included multiple ear tips of different sizes and types, so you can try and get that perfect fit for your ears. I pick the smallest and I find it to work wonderfully for my ears.
The box also features LeBron James, a famous NBA player, who helped Dr. Dre in the process of creating the Powerbeats 2 headset.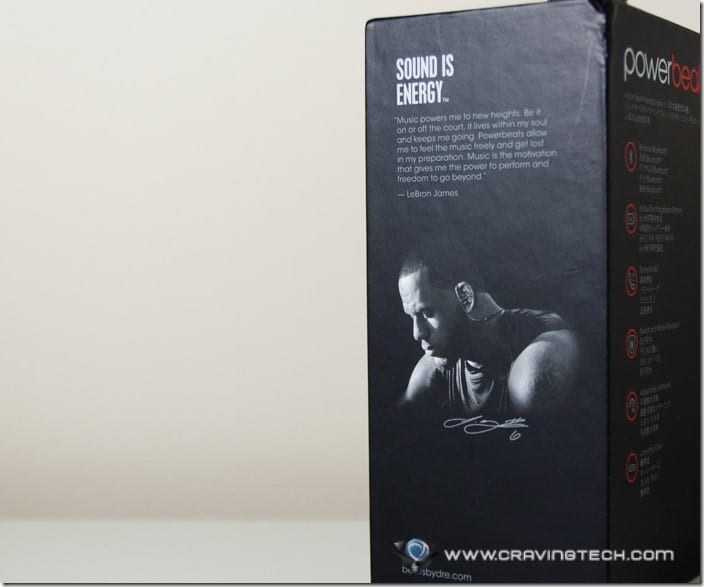 Powerbeats 2 is available in Red, White, and Black; the review unit I have here is the Black. It comes with ear hooks that go around your ears for a secure fit even when you are jogging around the block. In my experience, the hooks are comfortable and never actually fell off my ears. The hooks (and the cords that connect the 2 earphones unit) are actually made with IPX4 sweat and water resistant materials.
The length of the cord can be adjusted so it doesn't jump around too much on your neck when you run. The cable management doesn't make the cord shorter in a sense and makes it look funny, so I tend to just leave the cord as it is.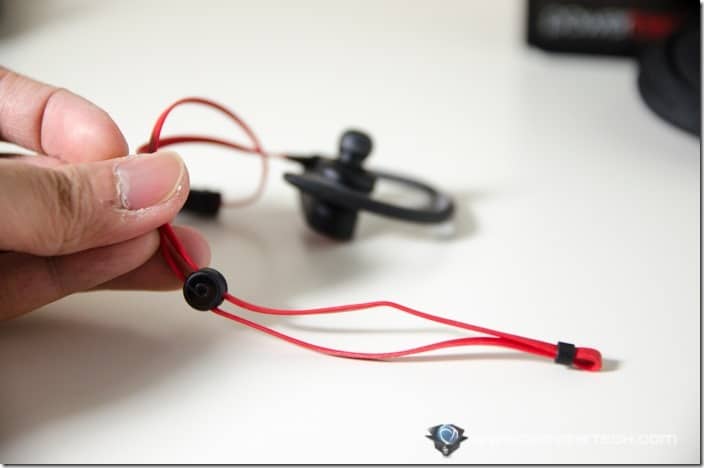 I love how the ear tips fit nicely inside my ear canals, unlike the Plantronics BackBeat FIT (its ear tip design can't really be called as "in-ear"). With Powerbeats 2, music goes a bit deeper into the ears, like most in-ear headsets do. At the same time, it doesn't completely shut the outside noise off. It does a great job at passive noise isolation and has a loud volume. In a quieter environment like the office, you won't hear a thing if you crank the volume up. Around the city block, you can still hear some noises like loud engines and horns for safety purposes.
As for audio quality, Powerbeats 2 doesn't disappoint. Compared to the other Bluetooth headsets I've reviewed, I find that I really like Powerbeats 2's audio quality & clarity the most. At the same time, this is a bass-heavy headset, no mistake about it. Powerbeats 2 clearly focuses on pumping the bass out, so those who are looking for a more balanced headset need to look elsewhere.
Saying that, the bass is actually powerful and doesn't sound cheap or distorted even at a louder volume. Keep in mind that this headset is made specifically to accompany you during an exercise. While jogging and gymming, I prefer to be motivated and Powerbeats 2 helps out by empowering upbeat songs with stronger, louder thumps.
There is also a built-in microphone so you can make hands-free calls. When I tested it with FaceTime Audio, the recipient said my voice was really clear (even when I was walking around Melbourne CBD during peak hours) and I wasn't even talking louder than I normally would with a headset piece. The inline controls also include volume controls and a music play/pause button (or answer/end calls).
The battery life is pretty standard for a wireless headset, lasting for around 6 hours. The headset will auto turn itself off after a few minutes of non-connectivity (i.e when I turned my phone's Bluetooth off), conserving battery. I could get around a week without recharging this way (about 1-1 1/2 hour of usage each day).
According to Beats, a 15-minute charge will deliver an extra hour of battery life, which means you'll have plenty of time to fill the battery up before an exercise.
Beats by Dr. Dre Powerbeats 2 Review Conclusion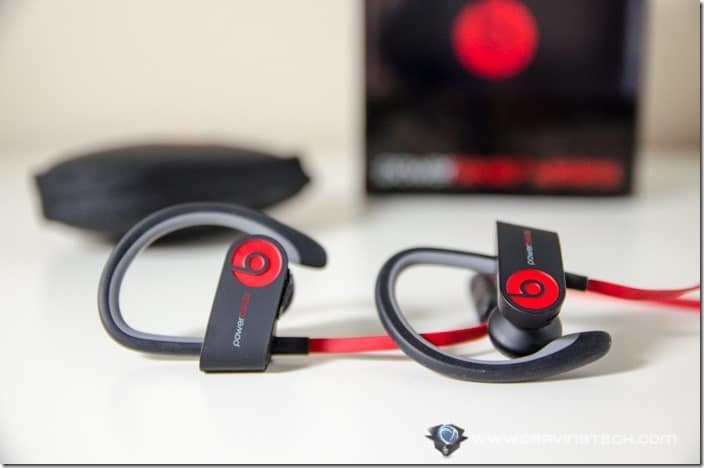 Powerbeats 2 has now become my favorite wireless Bluetooth headset. It looks pretty stylish but most importantly, has a good audio quality. Music goes quite deep into the ears while allowing you to listen to some outside noise for safety purposes. It's a perfect headset for doing exercises and also while you commute to work or uni.
The headset definitely focuses on the lower frequencies. You'll hear every bass note and drum kicks with Powerbeats 2. With a powerful bass boost like this, Powerbeats 2 has definitely enhanced my mood while I do my exercise. Combined with sweat resistant materials and flexible earclips around the ears, it's definitely the right tool for the job.
Disclosure: Review sample was sponsored but all opinions are mine and not paid.
[AMAZONPRODUCTS asin="B00IYA2ZJW"]