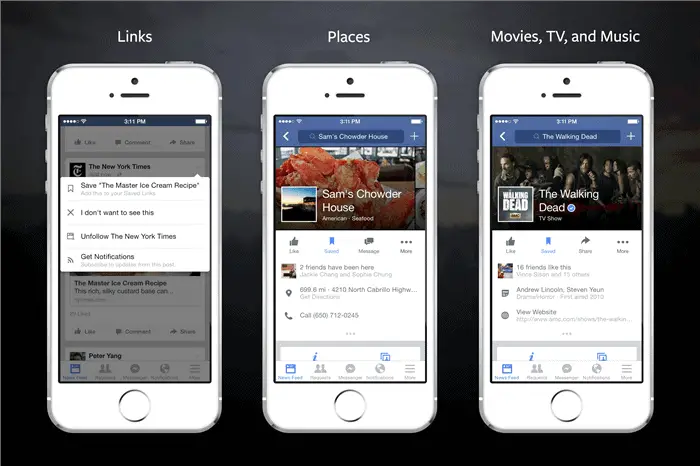 I'm sure you have encountered this before. A friend posted an interesting article on his/her Facebook status but you couldn't read it at that moment (perhaps you were having a conversation with a friend or driving [hopefully not]). Some hours later, you then had to scroll through your Facebook feed to find that link again (or go to your friend's Facebook page to see it, assuming you remember who posted the link earlier).
If you ever wonder how to save a link on Facebook to be read later, search no more, thanks to the latest Facebook's upcoming feature, Save.
With Facebook Save (rolling within a few days to your mobile apps and Facebook web), you can save items like links, music played, places shared, or movies appearing on your Facebook news feed to be read through later. These items will be private, like your personal bookmarks. As always with Facebook, you do have an option should you decide to share it to your friends. Your saved items will also be listed into categories.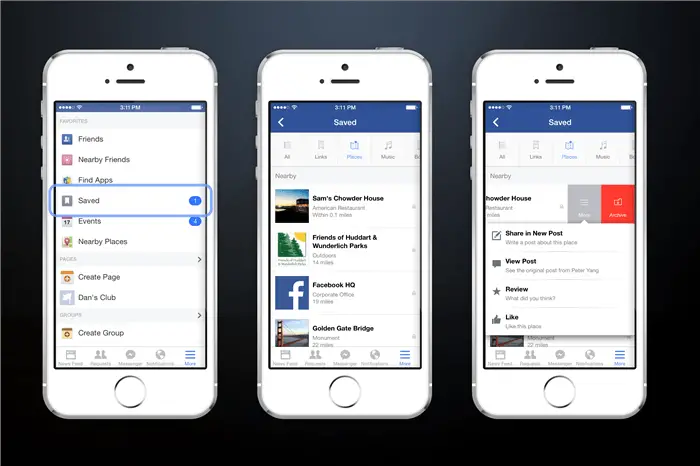 If you are really forgetful (or maybe just super busy to ever give a time to read them), Facebook will remind you of your saved items every now and then.
The feature will roll out to Facebook web, iOS and Android apps really soon. No news about the Windows Phone app, however. I can actually already see Facebook Save feature on my Facebook web feed: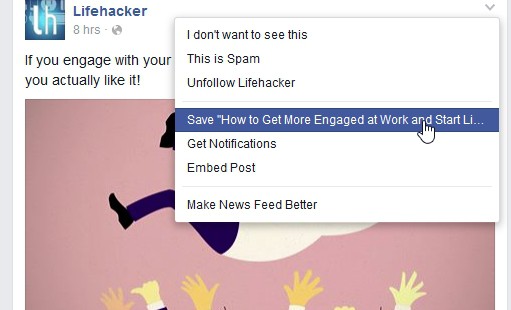 Source: Facebook newsroom