Beats Flex Review – Apple iPhone 12 comes without any earbuds in the packaging and it might be a cringe news for some. I myself have ditched any wired earbuds for a long time but I know some who still swear by them.
But if you are grabbing those shiny, new, square iPhone 12 and looking for some affordable, wireless, Bluetooth earphones, you don't have to look far. Apple Beats Flex retails for A$79.95 with very easy pairing to iPhone users and comes with a not-so-bad audio quality for the price. It's probably one of the most affordable Beats audio earphones/headphones too.
Packaging & Unboxing
Surprisingly, Beats packaging looks quite different this time, all thanks to the more environmentally friendly packaging. The packaging uses the least amount of plastic of all Beats packaging to date and is made up of 87% fibre-based materials.
Design & Features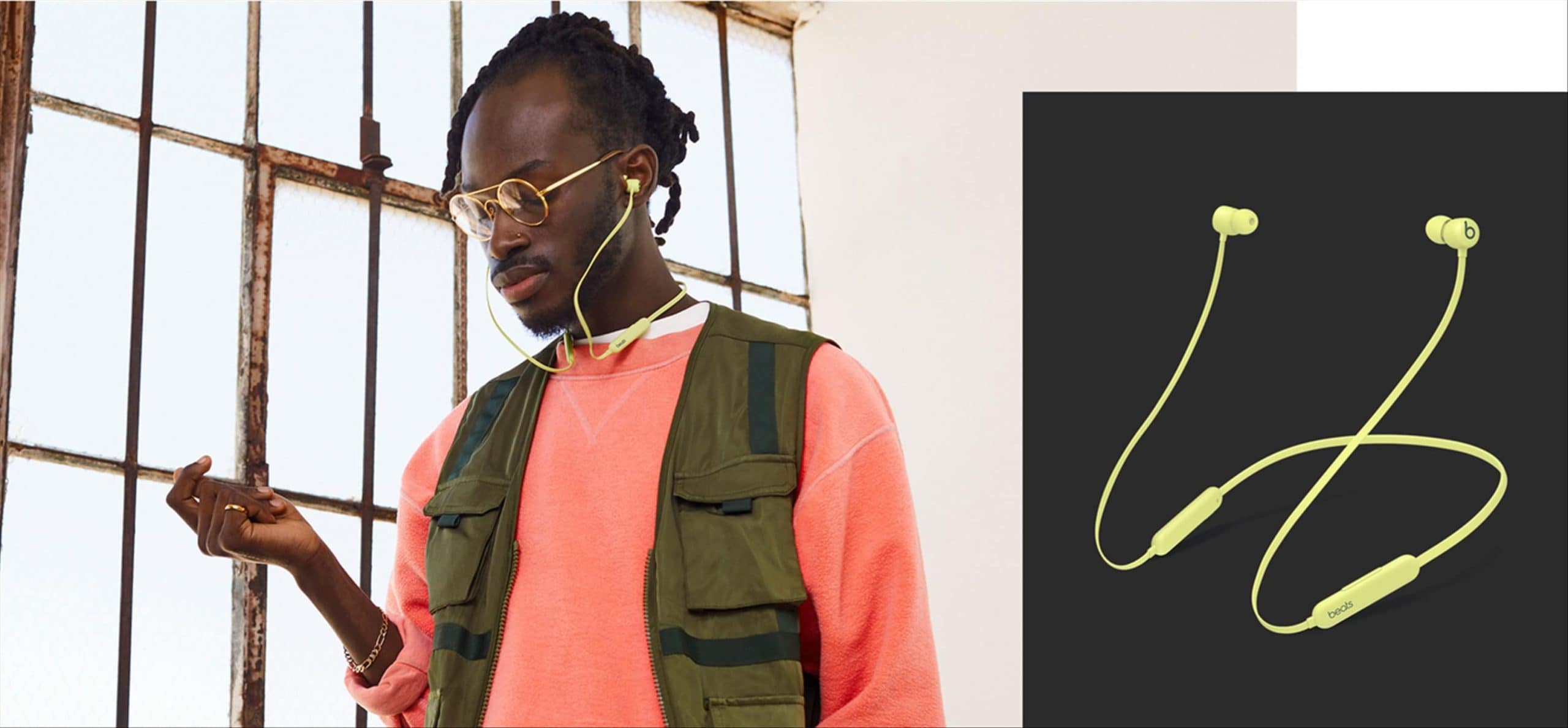 The design may look quite similar to the Powerbeats 2020 compared to Powerbeats Pro, with its behind-the-neck band design. However, Beats Flex has a somewhat longer band which borrows the same design from the BeatsX (which I haven't tried/reviewed before).
It's more flexible and convenient, plus the Flex-Form cable is extremely lightweight and made of durable Nitinol material. You can nicely place them around the neck or collar and they are quite comfortable to wear, as if the cable fits the body shape and pleasant to the touch.
The extra length design feels weird to me though as I'm used to wearing shorter band like the Powerbeats 2020. But if you dig it, that's great.
Earbuds are magnetic which helps when you are not wearing them on your ears, plus has auto-pause/play.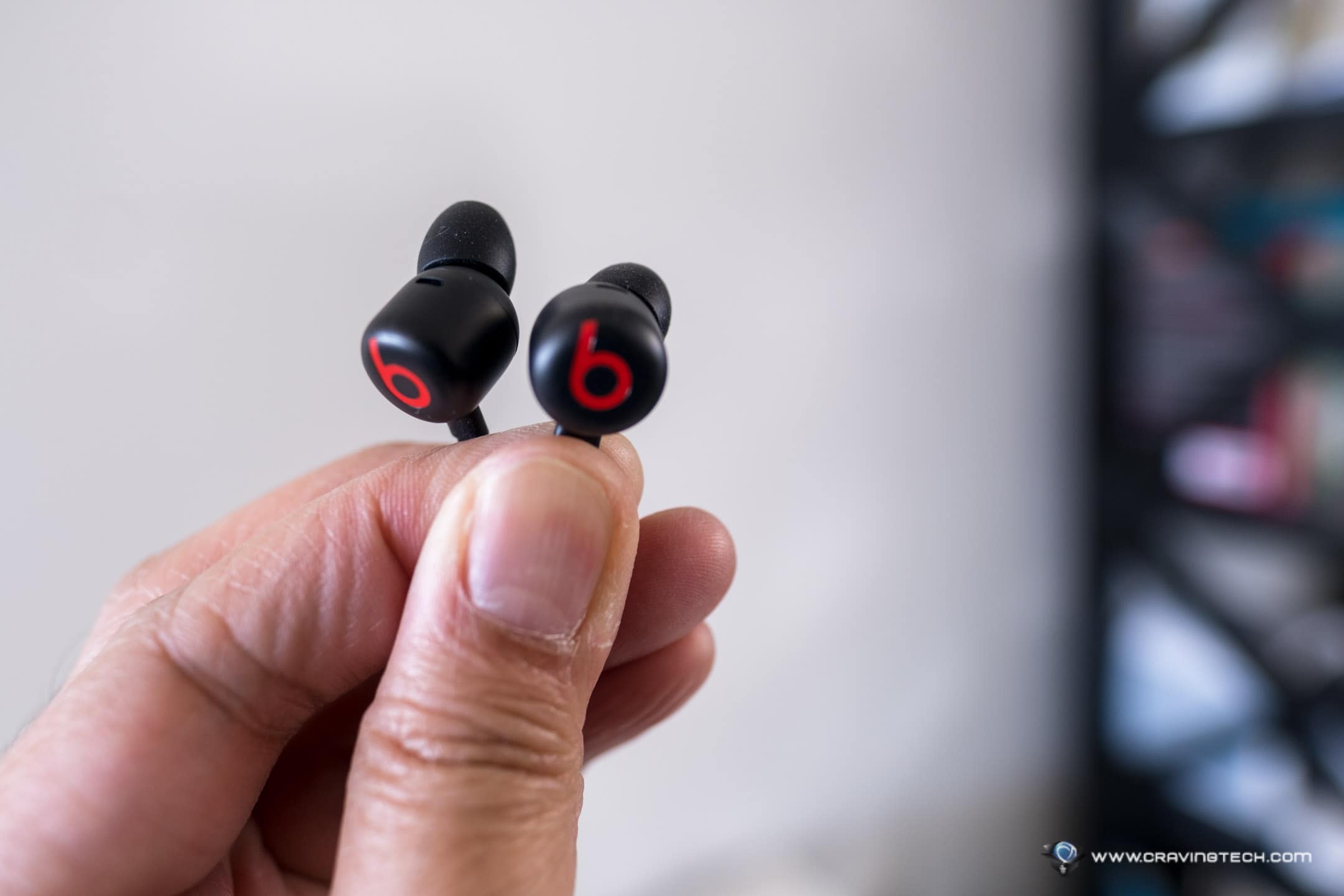 Thankfully like the more recent Beats earphones and headphones, the Bass isn't overpowering and you can get a nice, decent balance but still can feel that Bass. However, the Flex isn't able to deliver that nice, punchy 'oomph' compared to the other Beats earphones I've tried. The first impression of wearing the Beats Flex and testing it with some music was just okay – compared with the Powerbeats Pro, or even the Powerbeats 2020. Note that I'm also get used to listening to the awesome sound quality from the recent Jabra Elite Active 75t before switching over to review. However, that costs A$329 so it's not really a fair comparison with Flex's A$79.95.
However, music listening is pretty pleasant overall especially if you are going to use the Beats Flex for exercising or running around the block. It is not designed for immersive music listening session while you are sitting on the couch with your eyes closed for sure.
The Apple W1 chip seamlessly integrates Beats Flex to your Apple devices as well if you are using an iPhone or iPad. It's the most seamless setup possible and you can also use AudioSharing. If your friend has another pair of Flex, Beats headphones, or AirPods, you can share the audio with them.
As for battery life, Beats Flex can last for 12 hours – which should be more than enough for most people but with USB-C charging, you can do a 10-minute fast charge to get an extra 1.5 hours of playback.
Looking at how the charging port is exposed, it looks like the earphones don't
Beats Flex Review Conclusion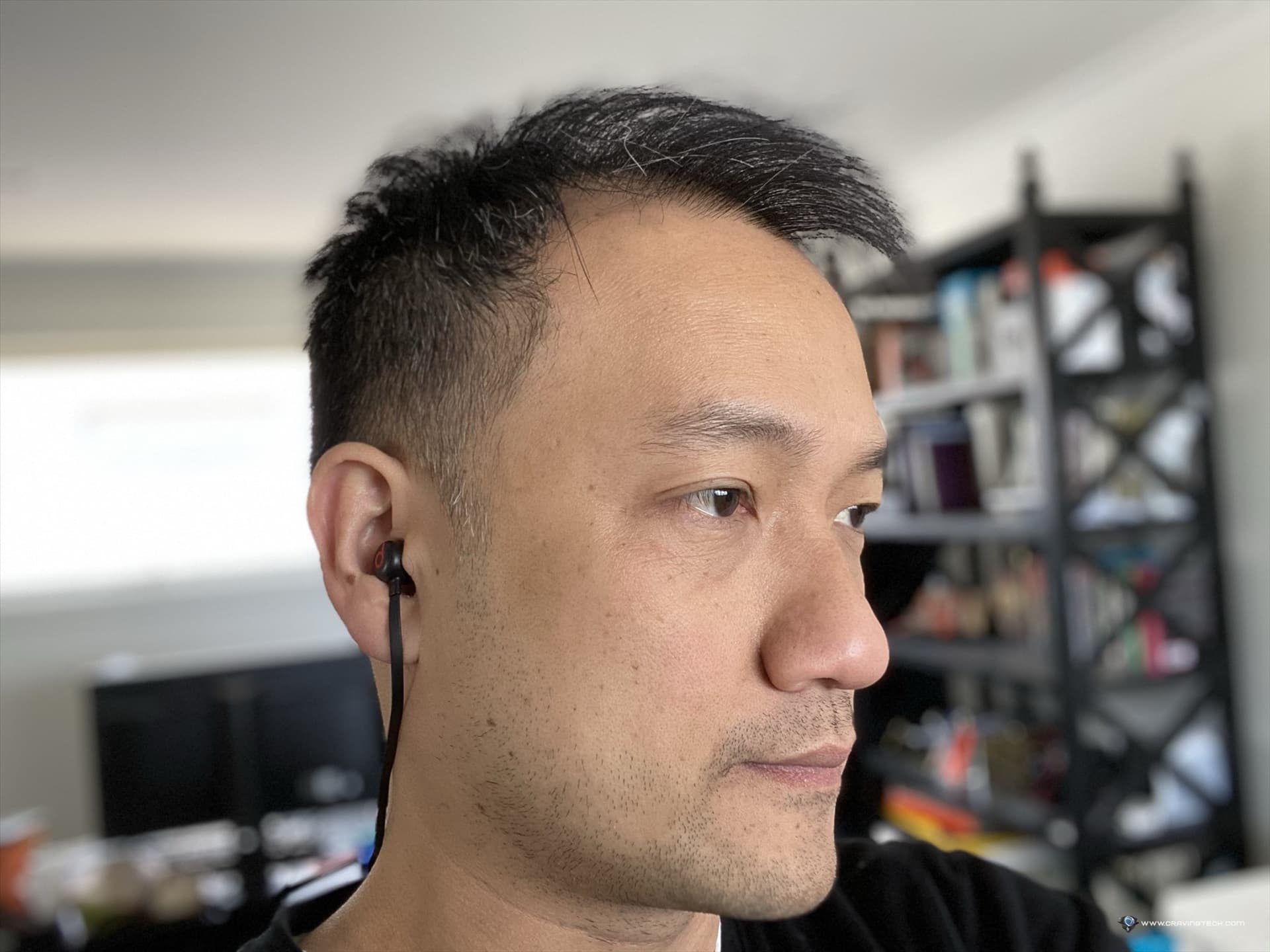 Beats Flex sound quality will not blow anything out of the water but with the price of A$79.95, its combination of sound, design, and comfort combined makes it a good value, wireless earphones from Beats. If you are looking to replace your Apple EarBuds without paying too much, Beats Flex makes a great choice.
Thanks to the Apple W1 chip, Beats Flex integrates nicely with iPhone/iPad offering a quick, one-touch setup and seamless interaction within iOS. Beats Flex is available now in Beats Black and Yuzu Yellow, with Smoke Grey and Flame Blue coming early 2021.
Disclosure: Beats Flex review sample was supplied for reviewing but all opinions are mine
Beats Flex Review
Summary
A great alternative to Earpods, since Apple no longer includes them in the iPhone 12 packaging
Pros
Comfortable design
Flex cable
Magnetic design, handy when you are not listening to music
Easy to pair with Apple devices (or Bluetooth for Android phones)
USB-C
Cons
So-so sound quality
Flex cable design a bit stiff to chuck it into a jacket's or pants' pocket
Not waterproof