Beats Powerbeats (2020) Review – While many Beats fans have been enjoying the Powerbeats Pro released last mid-year, not everybody is willing to spend A$349.95 for a new piece of earphones. But if you still want to enjoy the latest and best sounding signature from the Beats Powerbeats line, there's good news.
Apple's new Beats Powerbeats (Powerbeats 4, or Powerbeats 2020) only costs A$219.95 and it comes with the same powerful and sound quality as the Powerbeats Pro. It even has the same Apple H1 chip for easy pairing and setup if you have an iPhone. So if you've been longing to upgrade your Powerbeats 3 but been saving for the Pro, the new Powerbeats 2020 might entice you more.
Packaging
You'll get different ear tips in different sizes so you can give them all a try to ensure a perfect fit. A short Lightning cable to charge is also included, along with a pouch to carry your Powerbeats earphones to travel. It's definitely not as luxurious as the Powerbeats Pro hard case (which can also charge the earphones), but it is more compact to carry.
Design & Features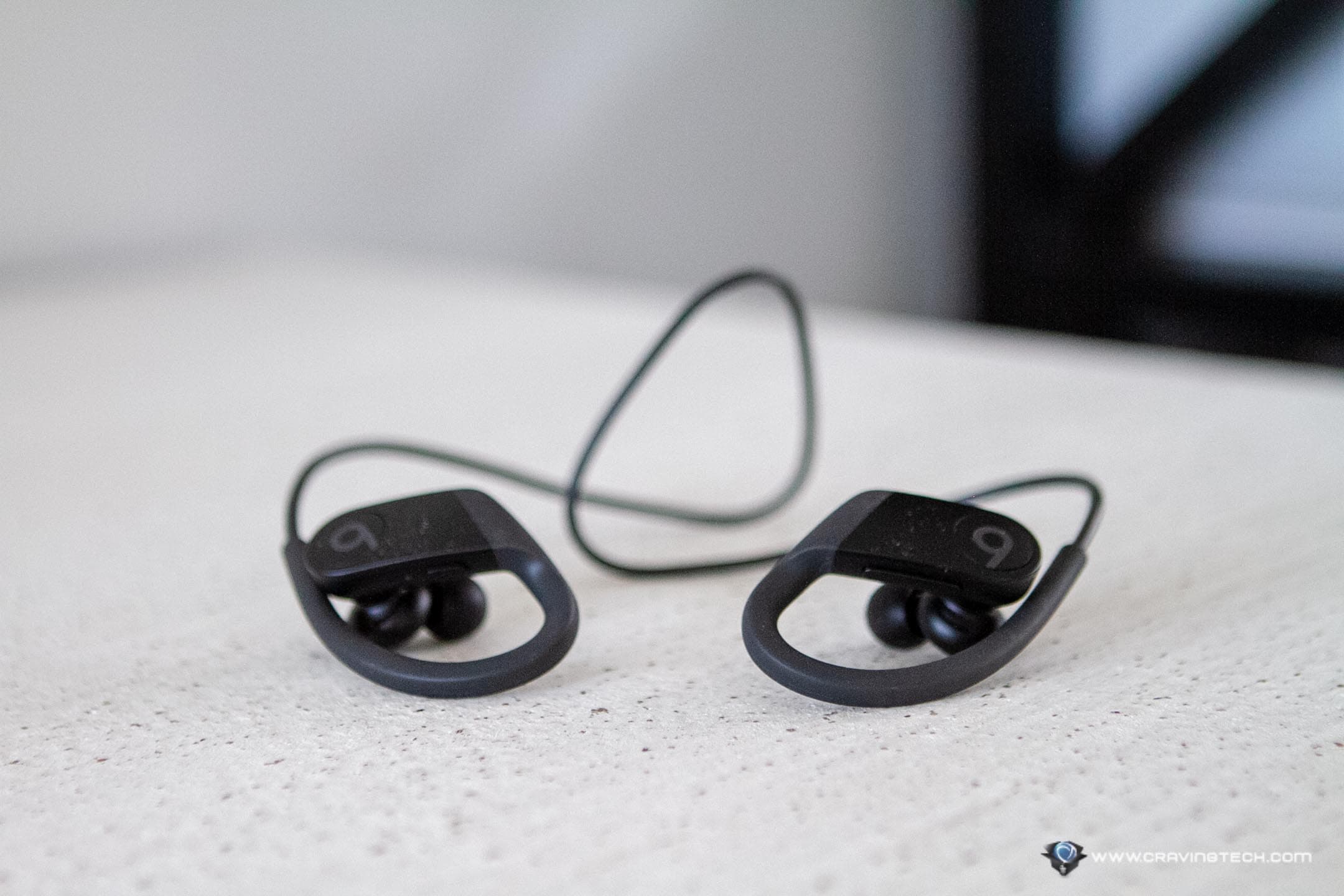 Unlike the Powerbeats Pro, the Powerbeats 2020 goes back to the good, old Powerbeats design of Powerbeats 2 (or the Powerbeats 3). It has a corded design, great for the clumsy ones who often can't find that missing one earpiece in the house. The contoured ear hooks are designed for comfortable wear around the ears, while securing the earpiece at the same time. Overall, it has a mix of Powerbeats 3 and Powerbeats Pro design combined into one.
The power button is located on the left ear piece and the volume controls on the right. The Beats logo can be pushed in to play and pause your track, or to even skip to the next track. Just don't push the button too hard because it can create a slight uncomfortable poke into the ears. And oh, Siri can also be activated through the same button and can come in handy while you are doing an exercise.
Beats Powerbeats 2020 has an H1 chip to enable faster pairing to an iPhone and switching between iCloud devices. The earphones have IPX 4 rating (water and sweat resistance), so you shouldn't have any problems wearing them while running around the block, even when it's raining. Interestingly, I've actually used it every few days for my weekly meeting at work, plus Zoom and Discord meet ups with my mates.
Sound wise, as expected from all the Powerbeats line, there is certainly an emphasis on the lower end (bass) to give you a kick and motivation while you exercise. With the earphones sound signature, the drum kick and bass can feel overpowering the songs if you prefer a more balanced or natural mix.
According to Beats, Powerbeats 2020 lasts around 15 hours on a full charge and by charging for 5 minutes, you can get roughly an hour of playback. It's a pretty good battery life and should last you a few exercises before you have to charge it again.
Powerbeats vs Powerbeats Pro Summary
Should you get the new Powerbeats 2020 if you already have the Powerbeats Pro? The answer is no. Sound quality wise, they are the same. In fact, apart from the cord design & non-charging case, you'll get a much better value from the new Powerbeats. If you don't really need a premium charging case to go with it and don't mind the cord design, you can save about A$130.
Beats Powerbeats (2020) Review Conclusion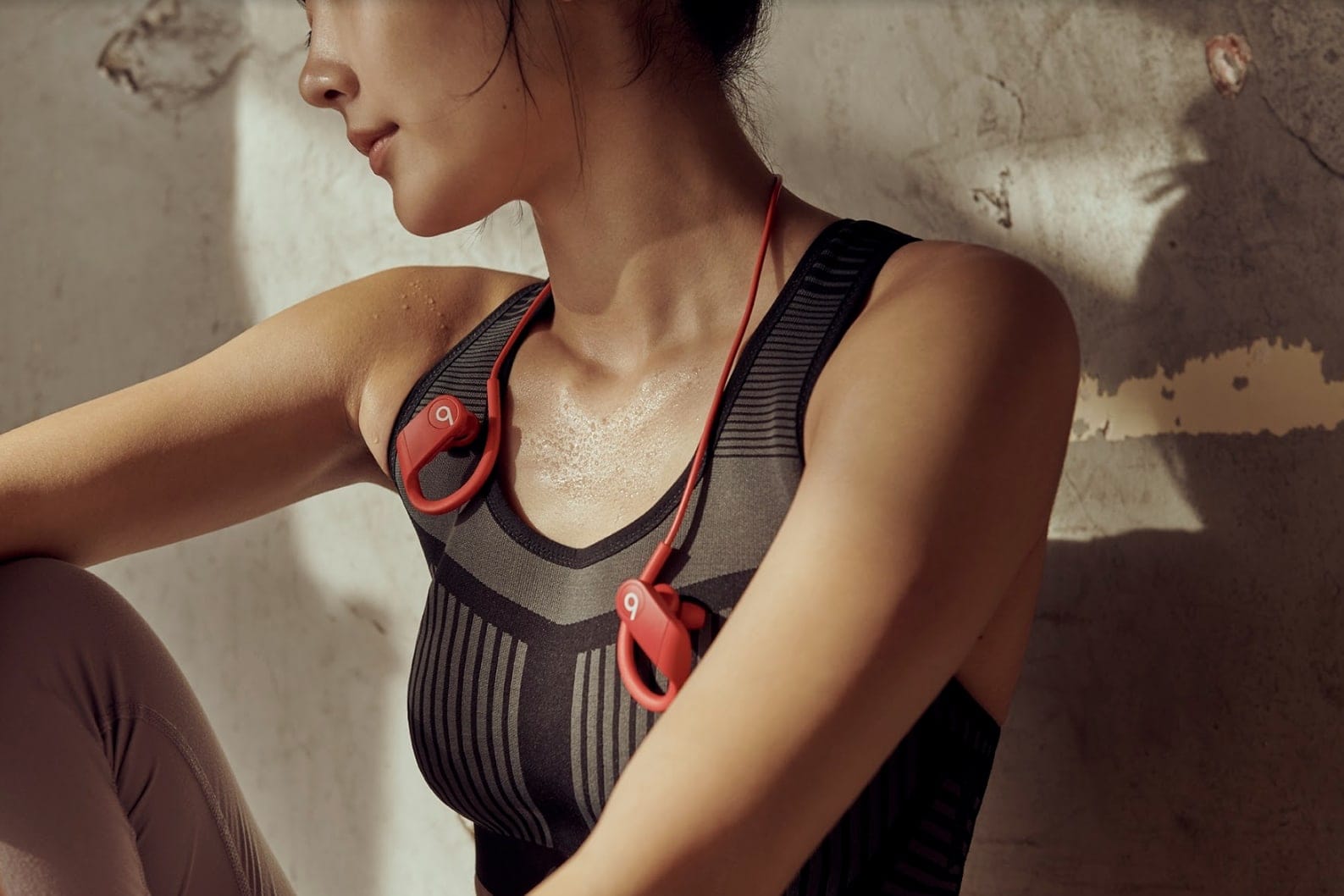 Beats Powerbeats (2020) by Apple offers ergonomic design, stable Bluetooth connection with Class 1 Bluetooth, easy pairing with an iPhone thanks to the H1 chip, good sound quality even as you crank the volume up without distortion, and a solid bass to boost your motivation while exercising.
I tested the Powerbeats while jogging around the lake near my house, and also used it for my weekly Discord & Zoom virtual meet ups during these COVID-19 isolation times. The rugged, yet comfortable design keep the earphones hooked around my ears and while it never rained when I tested these earphones, at least I know that they can stand even when the rainy storm does come.
Beats Powerbeats (2020) is available in Black, White, and Red for A$219.95 from Apple.com.au and retailers around Australia.
Disclosure: Beats Powerbeats review sample was supplied for reviewing but all opinions are mine and not paid
Beats Powerbeats 2020 Review
Summary
Beats' latest earphones have all the same quality coming from the Powerbeats Pro, but at a lesser price
Pros
Great for exercise
Good hours of battery life
Solid Bluetooth connection, easy pair/set-up to iPhone
Cheaper than the Powerbeats Pro
Physical buttons to control playback and volume
Cons
Corded design is not that popular anymore in 2020 (and late 2019)?
Not too good noise isolation
Not for those looking for a more balanced & natural sound