D-Link D-Fend AC2600 Wi-Fi Router is a powerful wireless router that comes with the much needed McAfee protection. As the primary entry point to your home's wireless network, the router would safeguard what is coming into your network and block it when necessary. While the router itself has a powerful wireless signal, you'd probably still need a mesh system if you are living in a double storey house.
And if you'be been looking at D-Link COVR-2202 Mesh Wi-Fi System, you are in for a treat because they now come with free McAfee protection for a few years.
Packaging & Unboxing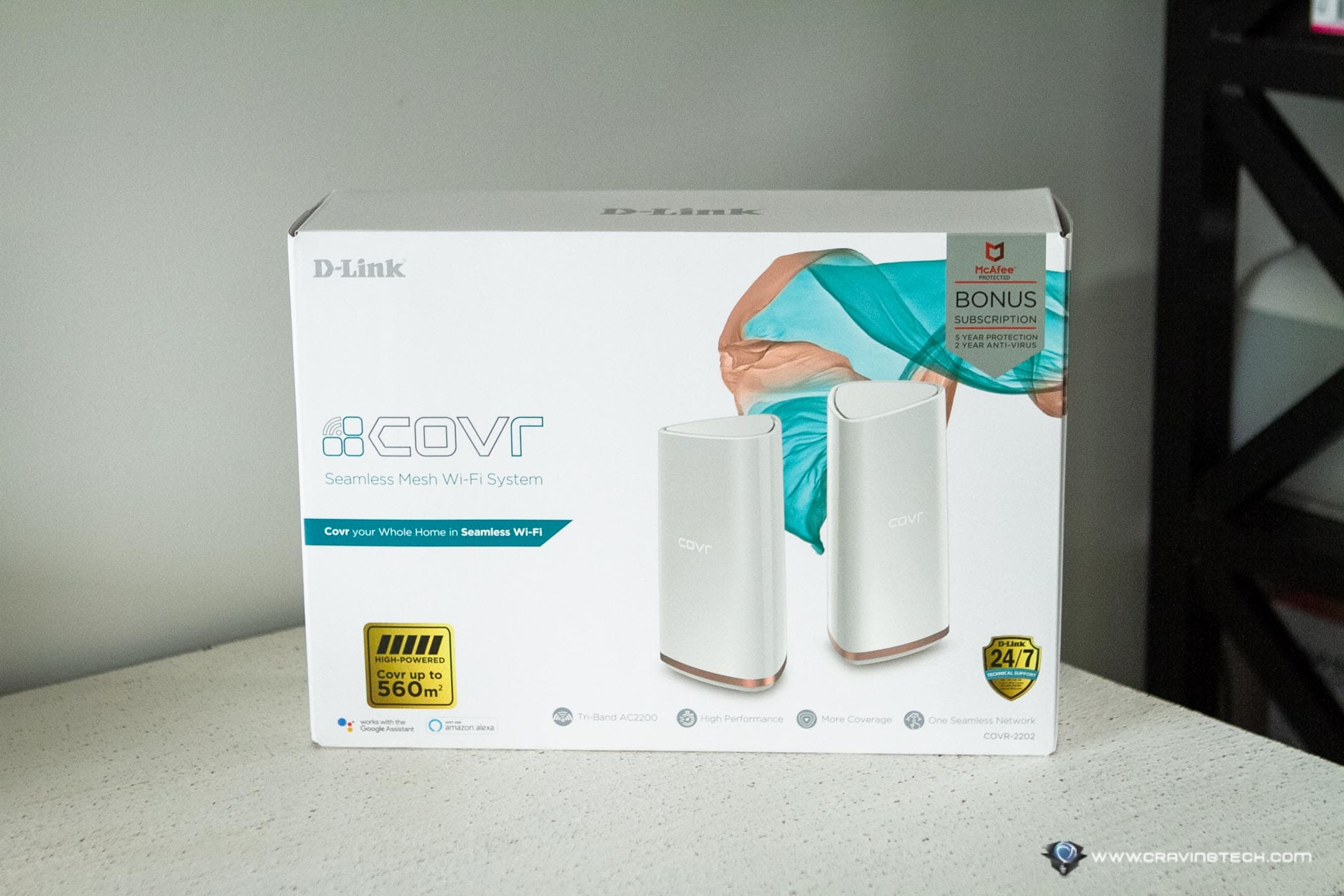 Installation
Installation can be done solely using an app, rather than the traditional way of using your web browser and having to fiddle with the administration page with many network jargons. Using the app, a step by step tutorial is offered and definitely helpful to those who are not comfortable with setting up a mesh system.
I did stumble upon a connection problem with Aussie Broadband NBN (FTTP) and apparently I needed to change a setting on the IPV6 before the D-Link COVR-2202 could connect properly. But normally you'd just have to select your ISP from the dropdown list and use DHCP to connect on an NBN connection (or username/password if you are still on the PPoE).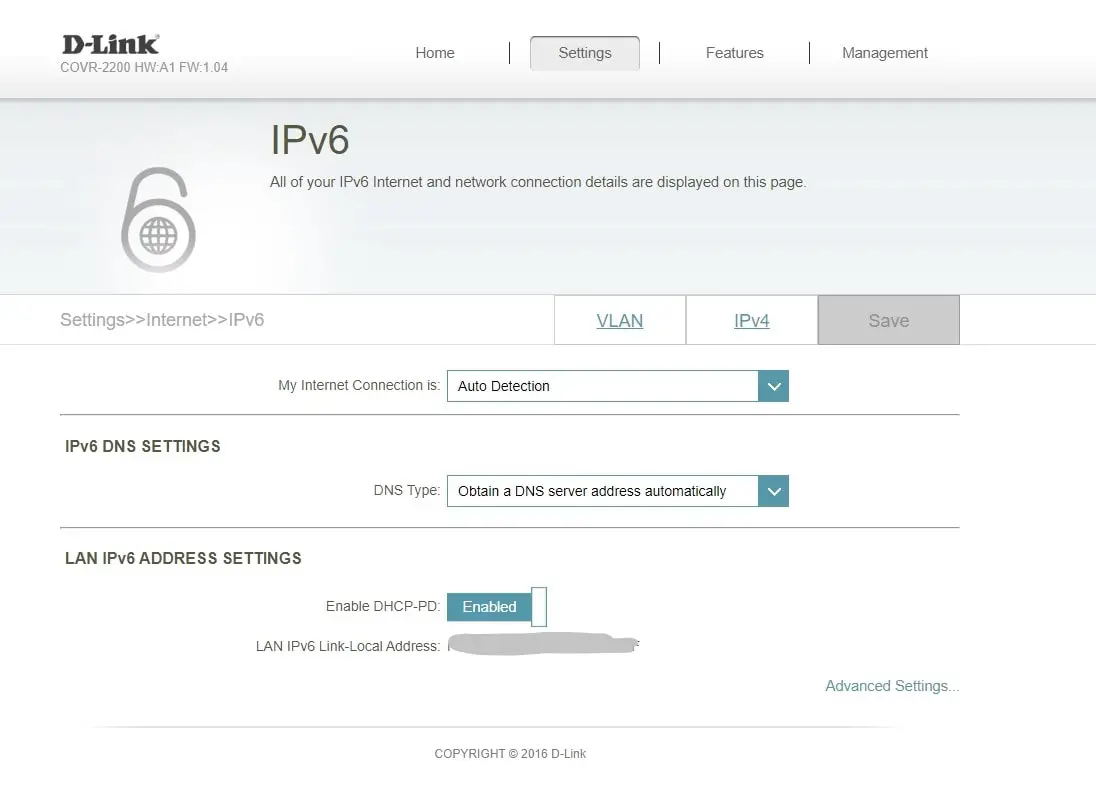 Installing the other COVR point was relatively painless as I just needed to plug the power in. I have one COVR unit on my Study area upstairs and plug the other COVR point downstairs to make sure the house gets good coverage from all sides.
Design & Features
D-Link COVR-2202 is quite compact in design and should fit well within the house. Each point has 2 Gigabit LAN ports but if you need more ports, you should get yourself an extra switch like myself. For example, if you have to plug in a Philips HUE Bridge, your IP Security camera, a wireless security camera hub like the D-Link OMNA Wire-Free, then you are already out of ports.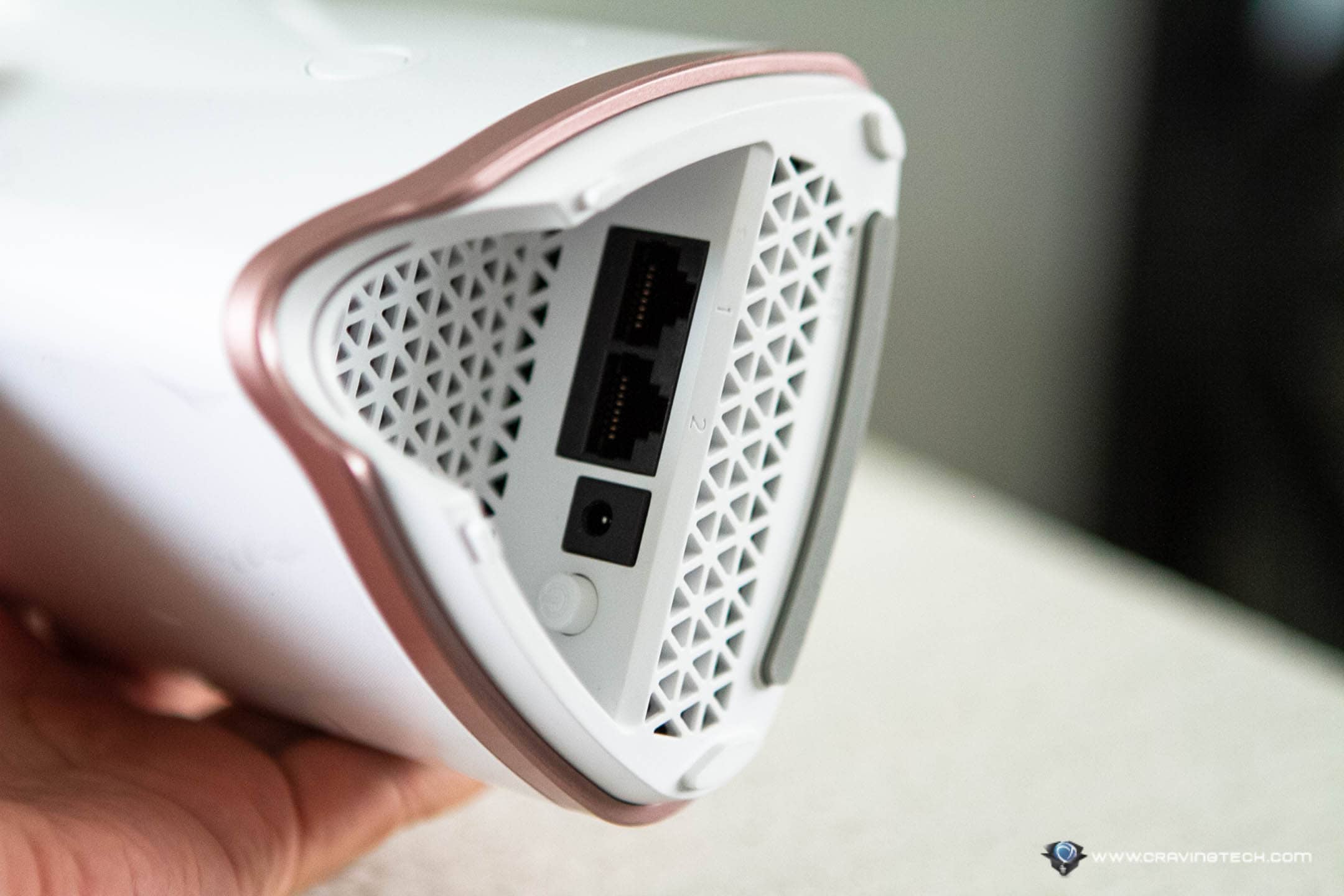 While some operations can be done through the D-Link Wi-Fi app, others need to be one through the D-Link defend app and from a web browser interface. I do wish that all these can be centralised within a single app, but I'd imagine it's a real hard work and challenging to design and create.
The Mesh Router itself performs admirably and has no problem utilising my NBN100 with Aussie Broadband as you can see from the SpeedTest result below:
From the app, you can see how many clients/devices are connected, and also see if your COVR point has a good signal, among other things. I have around 24-25 wireless devices connected at home and the connection seems to be stable for the past 2 weeks with D-Link COVR-2202.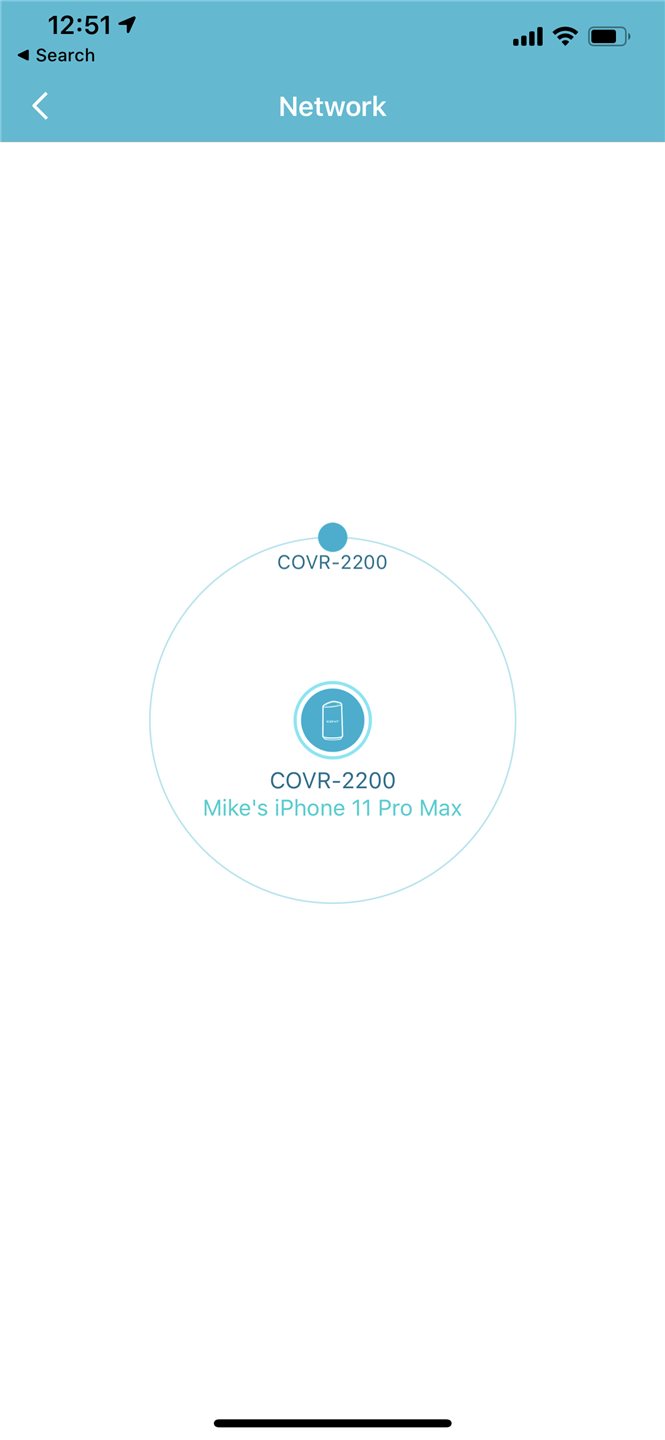 I also find that during my signal strength tests, the mesh system outputs strong wireless signal throughout the house, from one end (lounge room) to the other end of our house (front door).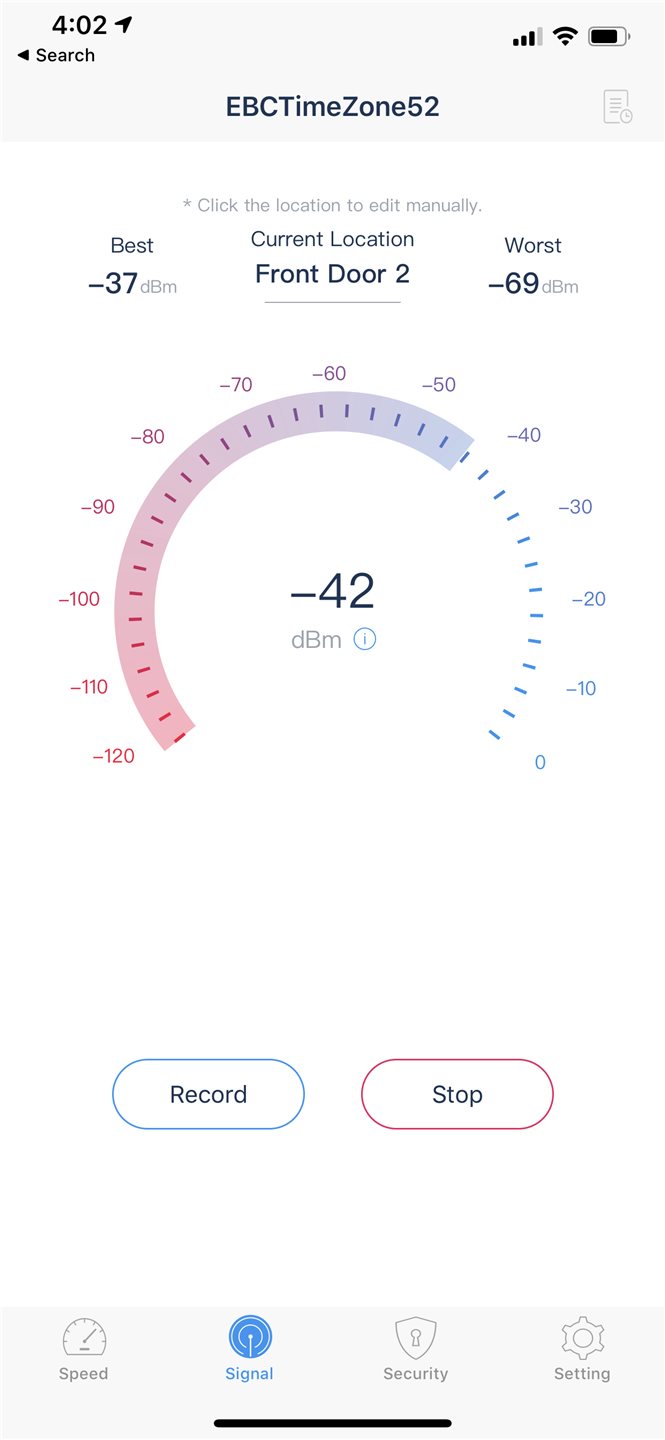 With 2 COVR Point units included in the package, D-Link states that they should cover up to 560 sqm area just fine.
D-Link COVR-2202 has up to 866Mbps (5GHz) x 2 and up to 400Mbps (2.4GHz), and rather than creating 2 separate wireless SSID network (2.4GHz and 5GHz), you can simply connect to a single SSID and let the router picks the best wireless band for your device to connect to. For example, if your device can only connect to the 2.4GHz channel, then it will do so automatically.
With McAfee protection supported on the COVR-2202, all threats like scam sites, suspicious connections, and more can be validated and blocked at the router level. If you have a few family members in the house with a variety of devices, it can certainly be challenging to make sure that everyone knows what they are doing, or where not to browse.
Thankfully, you can create profiles for each family member with some of the most advanced parental controls ever possible. You can block sites by category (to prevent your kids to go to adult sites, for example) and even create a different curfew for different kids. You can even use Alexa or Google Assistant to cut everyone's internet off when nothing else works!
Feel free to check my review on the D-Link D-Fend router to see McAfee's offering in a more detailed manner and how these parental controls work.
---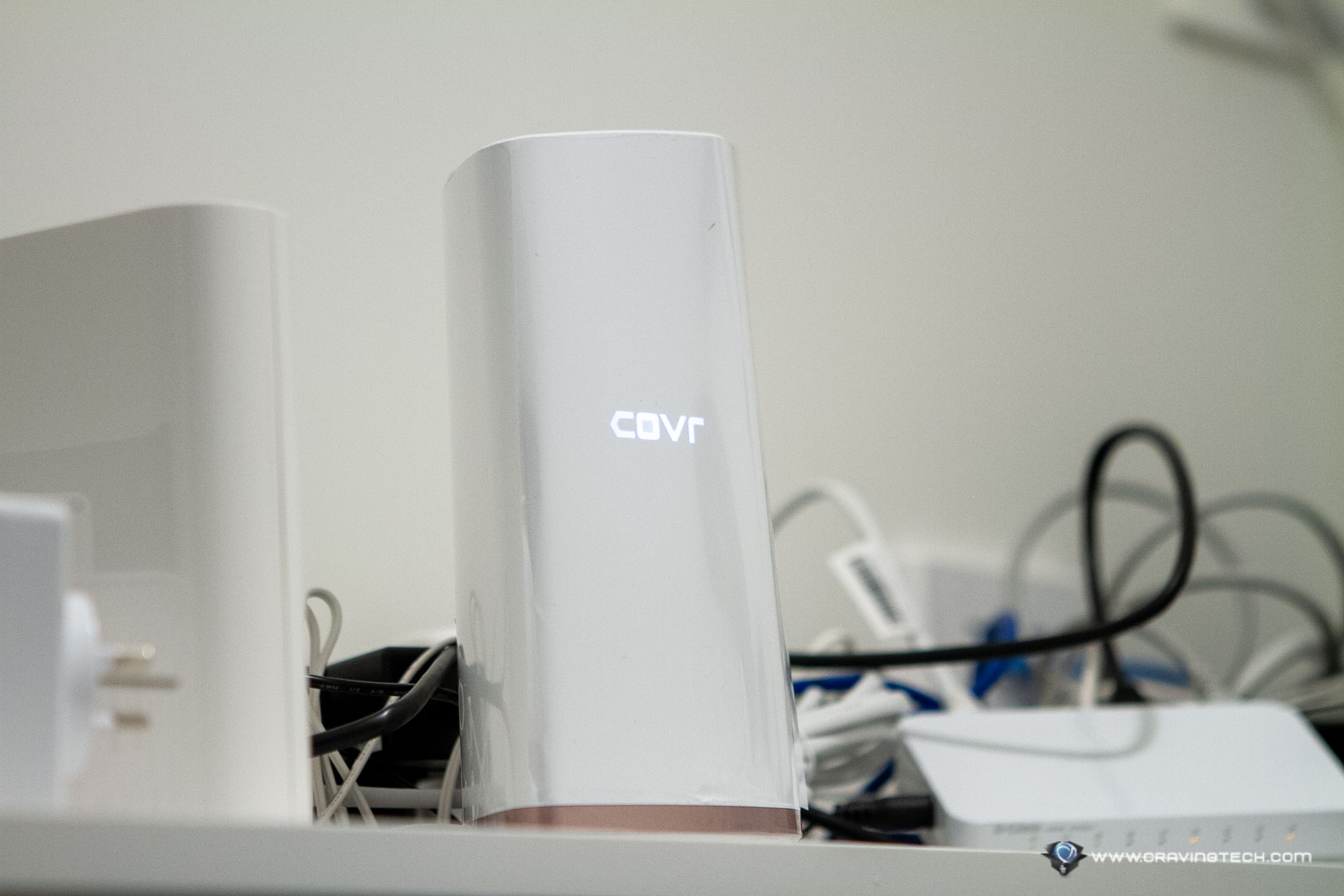 D-Link COVR-2202 is a powerful, easy to setup mesh router system that now comes with McAfee Secure Home Platform that offers automatic, comprehensive protection of all connected devices and McAfee LiveSafe that offers anti virus software installation on any device, plus one of the most advanced parental control features out there. If you own a COVR-2202 already, you can get McAfee Smart Home Protection through a free firmware upgrade.
I have over 25 wireless devices connected (smartphone, desktop, MacBook, a multitude of smart home devices, security cameras, and more) but the router seems to hold its ground well even when we use it frequently for competitive online gaming and Netflix 4K streaming.
Note that you'll get 5 years of McAfee Secure Home Platform and 2 years of McAfee Life Save, and will have to subscribe after these have passed.
D-Link COVR-2202 with McAfee Protection is available for purchase now with an RRP of AU$499.95.
Disclosure: D-Link COVR-2202 review unit was supplied for reviewing but all opinions are mine and not paid
D-Link COVR 2202 with McAfee Smart Home Protection Review
Summary
A powerful and easy to set up mesh router system from D-Link that supports McAfee Smart Home Protection, offering security and advanced parental controls
Pros
Compact and modern design
Good wireless signal
Good amount of coverage (up to 560sqm)
Easy to setup and use/manage
MU-MIMO, Smart Roaming, plus a few more advanced wireless technology built-in
Cons
Only 2 Gigabit ports per point
Router advanced options are not as good as other brands like Synology
You still have to subscribe after a few years if you want the McAfee Smart Home Protection