TP-Link Deco XE200 Review – TP-Link Deco XE200 is one of the most powerful Wi-Fi 6 mesh routers out there (it's a Wi-Fi 6E AXE1100 Wi-Fi system). Sure, you probably can't compare it to the almighty Wi-Fi 7's TP-Link Deco BE85 that I reviewed but there aren't many who can afford a A$3000 mesh router system.
If you don't need to be on the latest and greatest tech out there, Wi-Fi 6E routers are still a good choice and most importantly, it usually comes to the matter of wireless signal performance. Most Australians are on the 50Mbps – 100Mbps NBN connection anyway and not many need a fast, wireless transfer speed. However, the Deco XE200 will satisfy both power and casual users who are looking for a stable, fast, mesh router system with strong and consistent wireless signal.
TP-LINK DECO XE200 REVIEW – PACKAGING CONTENTS AND INITIAL SETUP
Each Deco unit has to be powered so there are two power adapters included in my 2-pack Deco XE200 review unit.
Setting these up can be done through the app installed on your phone, and it is really easy to do with clear, step by step instructions. It's definitely far easier than having to connect the router with a laptop and browse to the router's IP address manually to set things up back in in the old days.
Within minutes, everything was set up quickly and properly.
TP-LINK DECO XE200 REVIEW – DESIGN AND FEATURES
The Deco XE200 has that unique, modern look that will suit any modern homes just fine. It's cylindrical in shape and pretty slim in the dimensions, so it won't take up much space.
Specs wise, the Deco XE200 is tri-band with speed support of 4804 Mbps (6 GHz) + 4804 Mbps (5 GHz) + 1148 Mbps (2.4 GHz). The 6 GHz Wi-Fi band ensures minimal congestion and delivers on those needed high speed connections. It's used as the dedicated backhaul by default.
Thanks to the four 6 GHz Internal Antennas, each Deco XE200 emits a powerful signal to ensure it reaches the far corner of my house. I set both units up inside our double-storey home and amazed at how I still can get a good signal strength everywhere. I'm using an app on my phone to measure signal strength and even at the usual dead zone before using the Deco XE200 (near the far corner of the land, next to the fence), my phone can still pick up a signal and has access to the internet.
Inside each unit, a 2.2 GHz Quad-Core Processor with 1GB of DDR4 RAM are running the show, required for many of its powerful, intelligent features within.
There is a small power cable management at the bottom of the unit, and Ethernet ports for wired connections.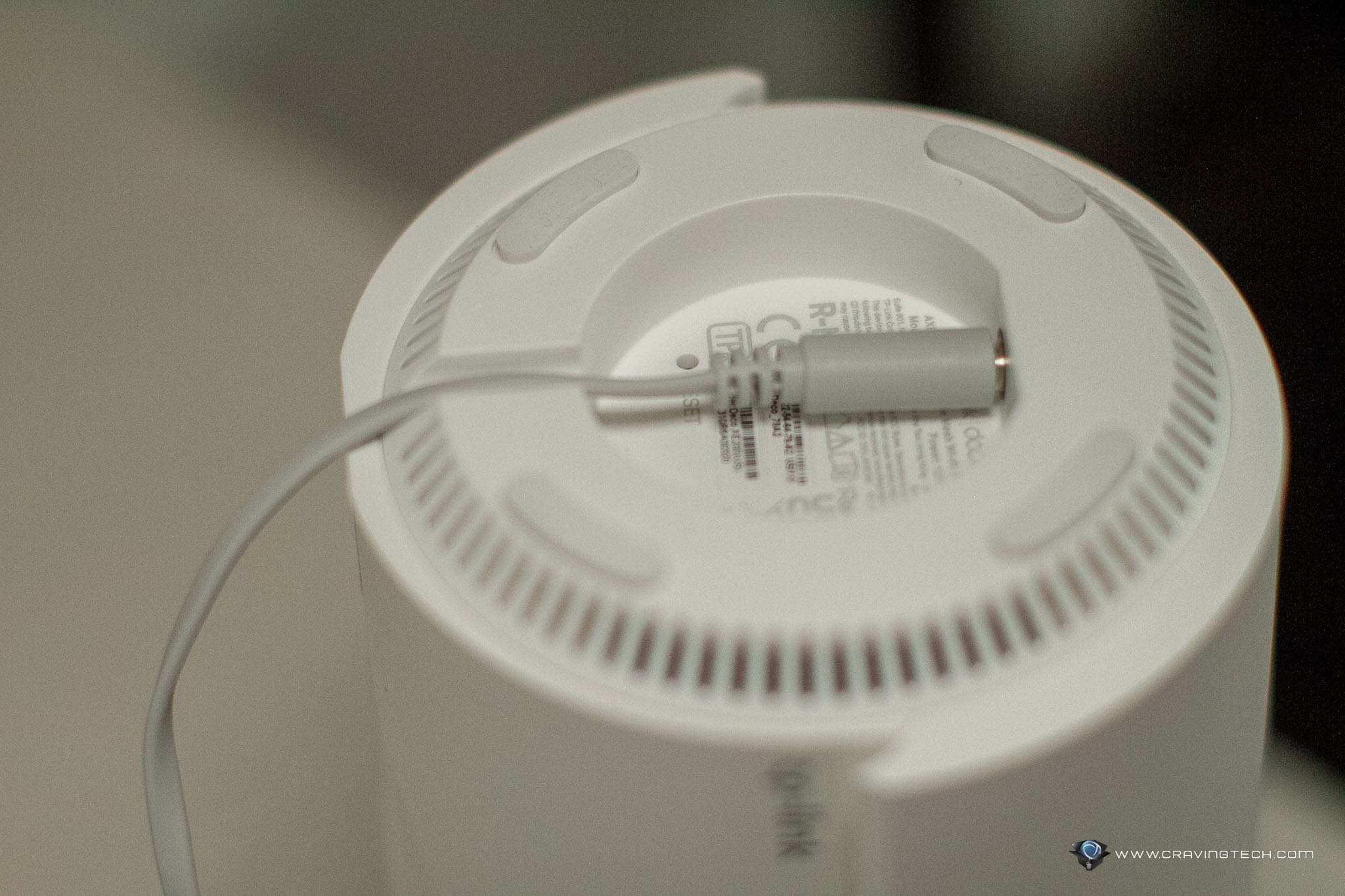 Deco XE200 supports 10Gbps Internet Access so if you are on the Aussie Broadband's 10,000/10,000Mbps Fibre plan, you are in for a treat here. There are also two, fast 1Gbps LAN ports Wired Connections ready to be used to connect to a smart home hub or switches. And yes, you can also use that 10Gbps port for LAN.
The Deco uses custom algorithms to identify and optimise the network performance at your home automatically – called the AI-Driven Mesh tech. It learns about your the signal strength of your devices, network conditions and switches intelligently between one device to the next. There is actually more to this, which you can read further on this page.
As for software features, it comes with the standard features with an additional TP-Link one called HomeShield which comes with free and paid (monthly subscription) including advanced parental controls, IoT Device Isolation for network protection, network optimisation, and more.
I explored some of these features in more depth before, so make sure to check my Deco BE85 review article to find out more about these, like how its parental control works.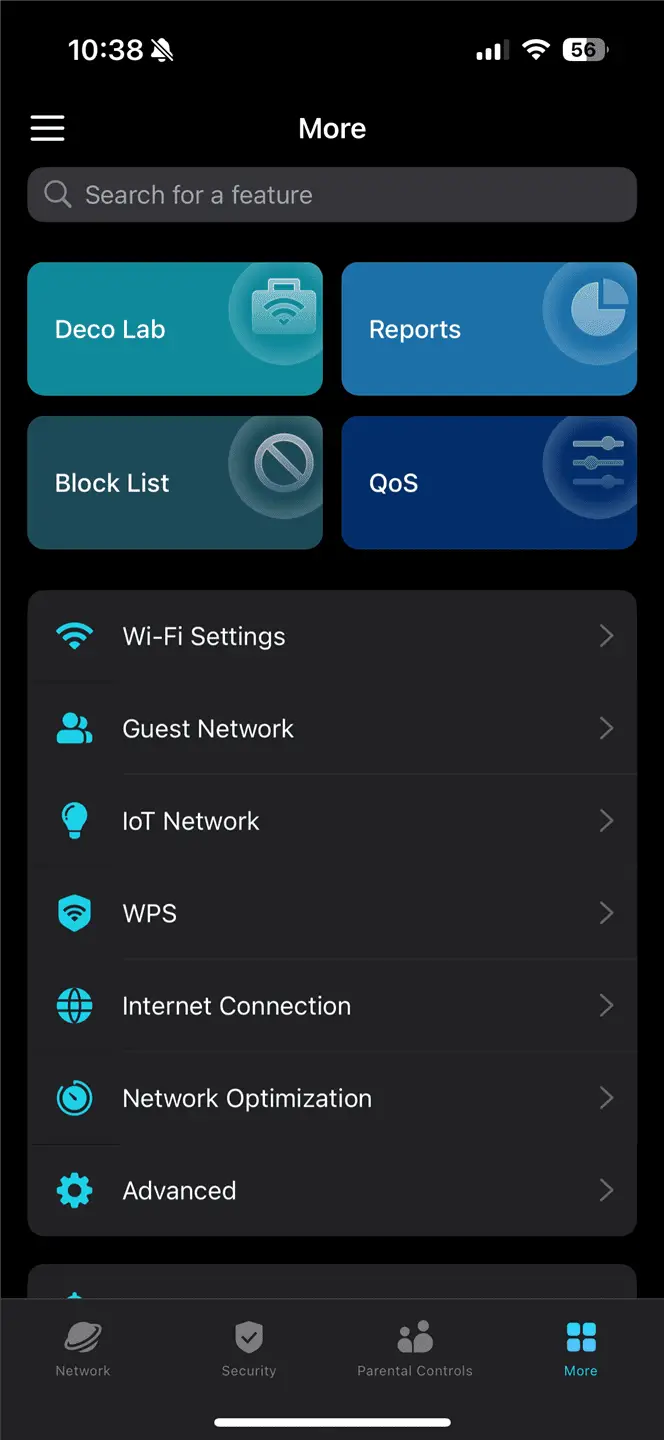 TP-LINK DECO XE200 REVIEW – REVIEW CONCLUSION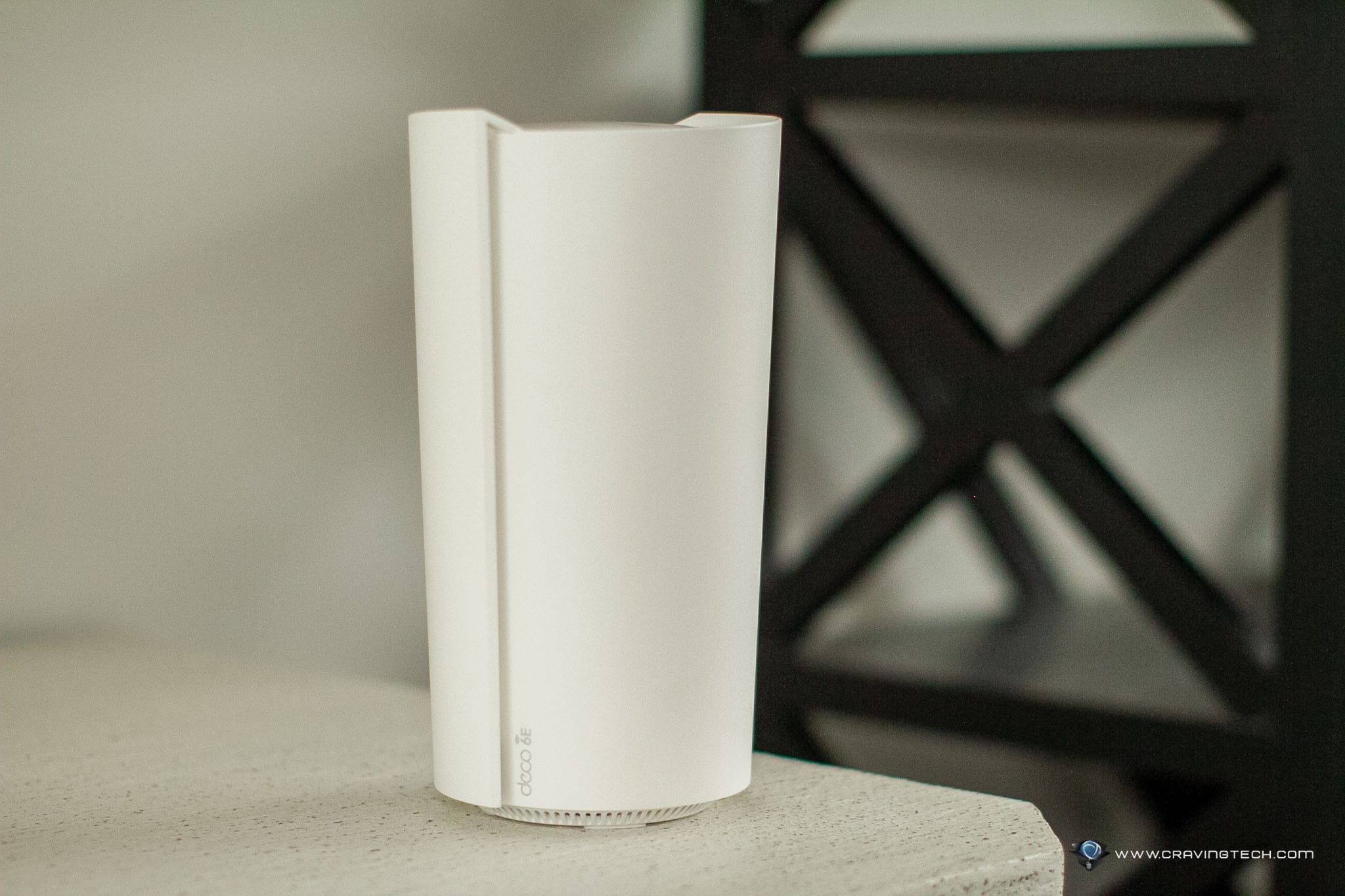 TP-Link Deco XE200 is a fast and stable mesh system with excellent wireless signal strength. It easily becomes my primary router in our household, replacing the also-good-TP-Link Archer GX90.
It comes with fast wireless transfer speed, internal antennas that can cover the four-corners of our home, and important features to further optimise and protect your network if you want to. In my experience, I just want a mesh router (or wireless router) that works, delivers on performance, stable, and can handle around 30 wireless devices lying around my home – all hungry for bandwidth and attention. And so far, the Deco XE200 delivers with flying colours.
TP-Link Deco XE200 retails for A$1,299 (for the 2-pack) and is available now at retailers around Australia like PLE Computers. Also available at Amazon.com.au.
Disclosure: TP-Link Deco XE200 review unit was supplied for reviewing