TP-Link Archer GX90 Review – I've reviewed many wireless routers in the past with claims that you can game wirelessly without lag. Unfortunately, most of them simply couldn't allow me to do that (even Wi-Fi 6 mesh routers) and I ended up hooking an Ethernet cable still to play Overwatch, my favourite online, competitive, first person shooter game.
However, this wireless gaming router, TP-Link Archer GX90, has definitely liven up to the expectation. I've used the router on my main desktop PC (both for working and gaming) for around 3 weeks now and have had no issues with lags, latencies, and disconnections – even when used wirelessly.
The Archer GX90 is a really solid, reliable, and powerful wireless router, period.
TP-Link Archer GX90 Review – Unboxing and Packaging Contents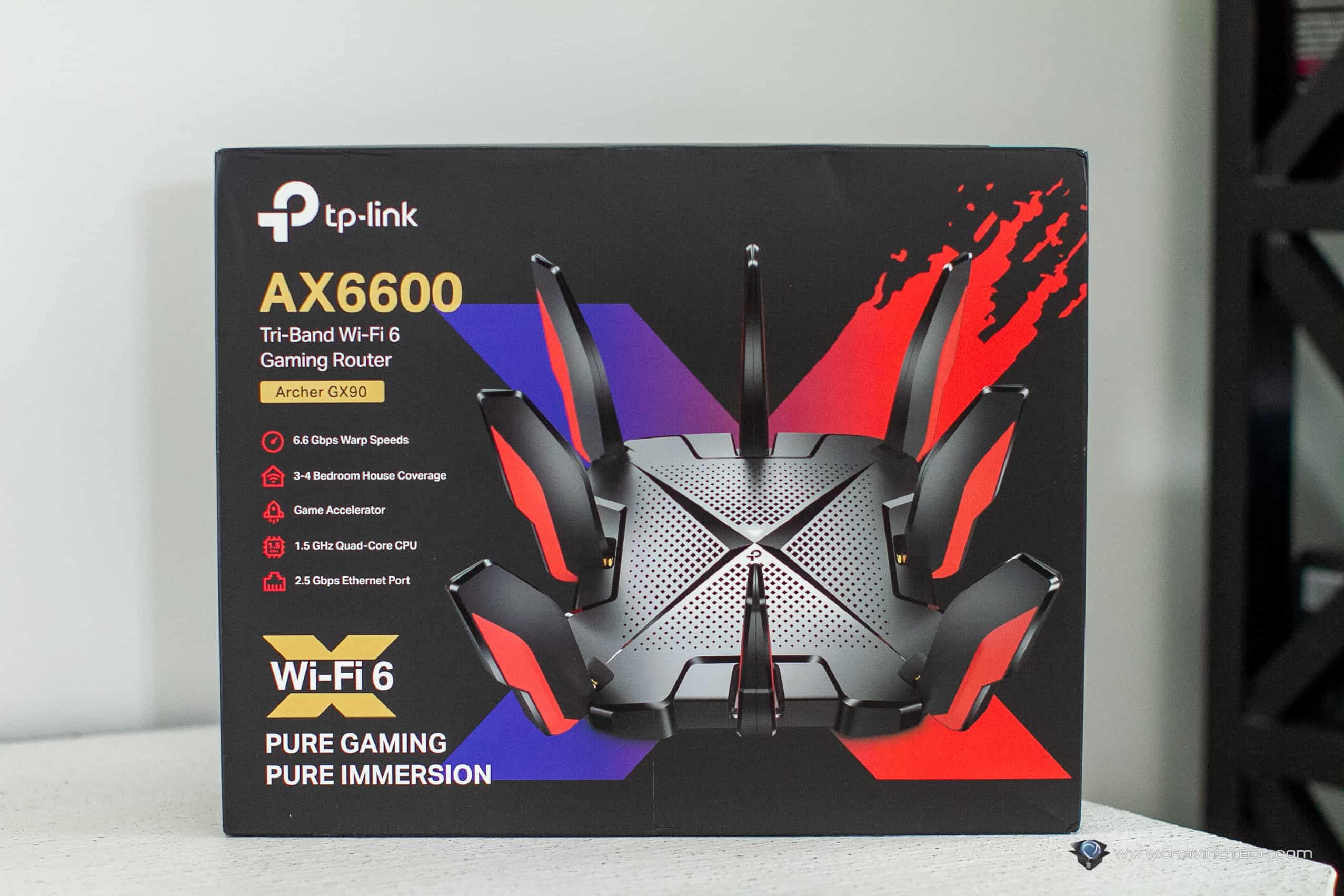 TP-Link Archer GX90 Review – Design & Features
TP-Link Archer GX90 is an AX6600 Tri-Band Wi-Fi 6 Gaming Router: a 4804 Mbps 5GHz channel (which is a fully featured Gaming Band equipped with 4T4R and HE160 technology), 1201 Mbps 5GHz channel, and 574 Mbps 2.4GHz channel. It's definitely a really high-end, Wi-Fi 6 wireless router as it also offers 160MHz channel bandwidth for a juicier, faster speed (up to 1733 Mbps).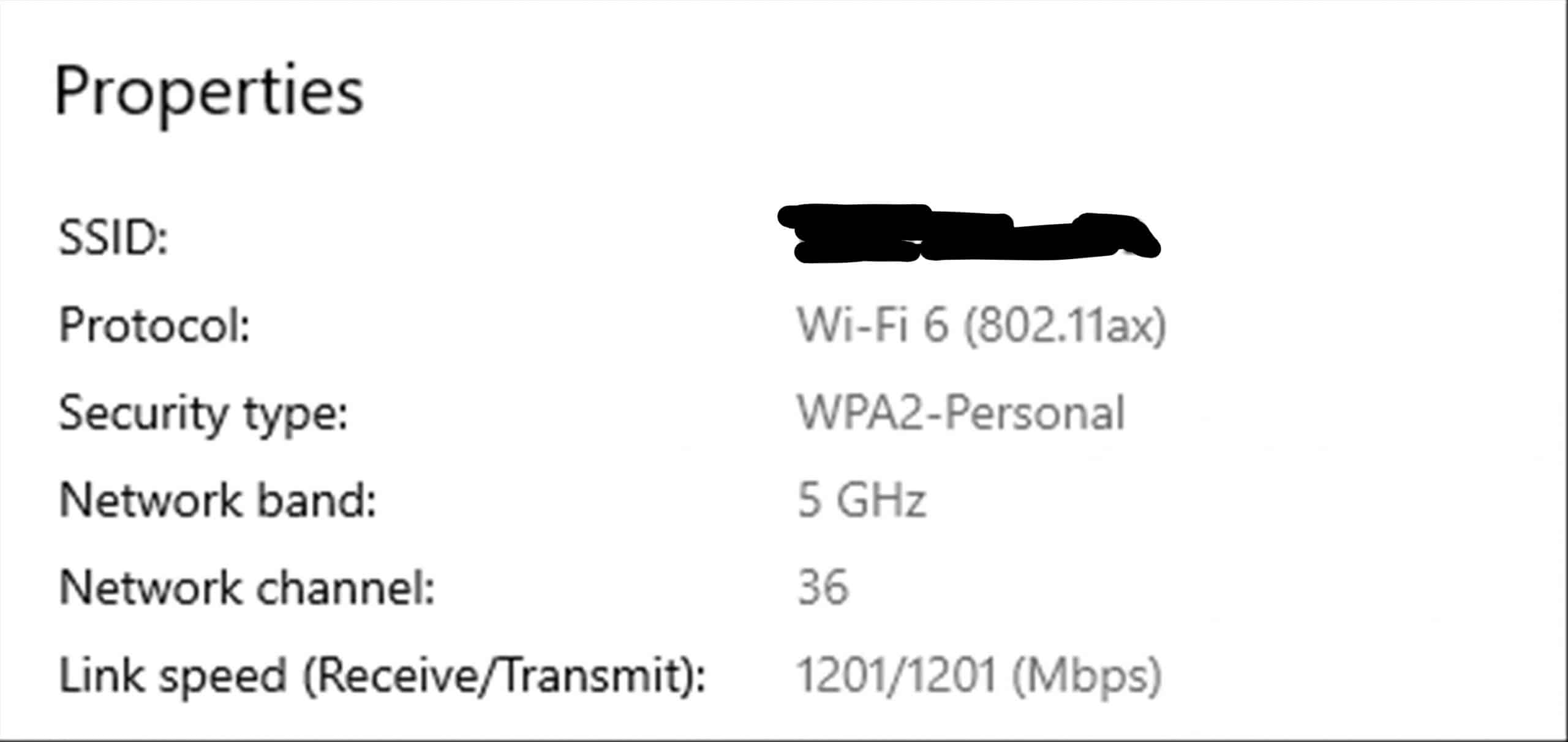 However, note that not all network devices support the 160MHz bandwith at the moment and here in Australia, channel 120-128 is actually reserved for weather radar. So in short, you won't be able to utilise this super fast lane here in Australia – sad. If you are living in another country, make sure to double check your country and region requirements as well.
But if you don't really understand about all this, that's okay because you don't have to. The GX90 is already a fast, stable router and it can handle over 30 wireless smart devices and more hungry for bandwidth just fine.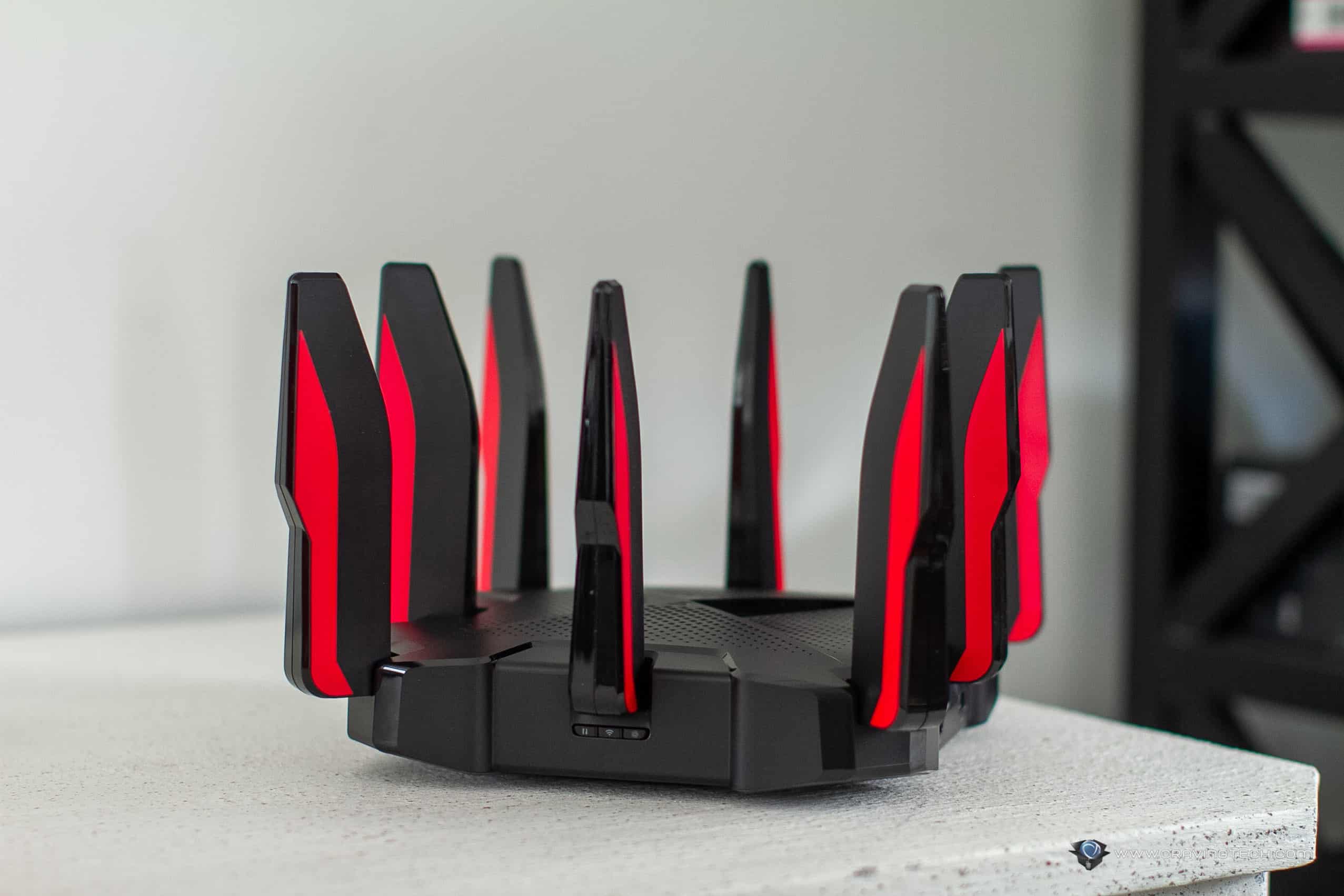 The GX90 can't be considered as a small router and with its 8 antennas installed, it requires some space both horizontally and vertically. These antennas are there not for the show though. Thanks to them, you'll get great signal quality and strength throughout the house.
On top of these, the router itself is powered by a 1.5GHz Quad-Core CPU and so far, seems to be able to handle any job thrown at it. Browsing through the router interface is quick and snappy, and you get all the Wi-Fi 6 goodies like OFDMA, MU-MIMO, and Beamforming.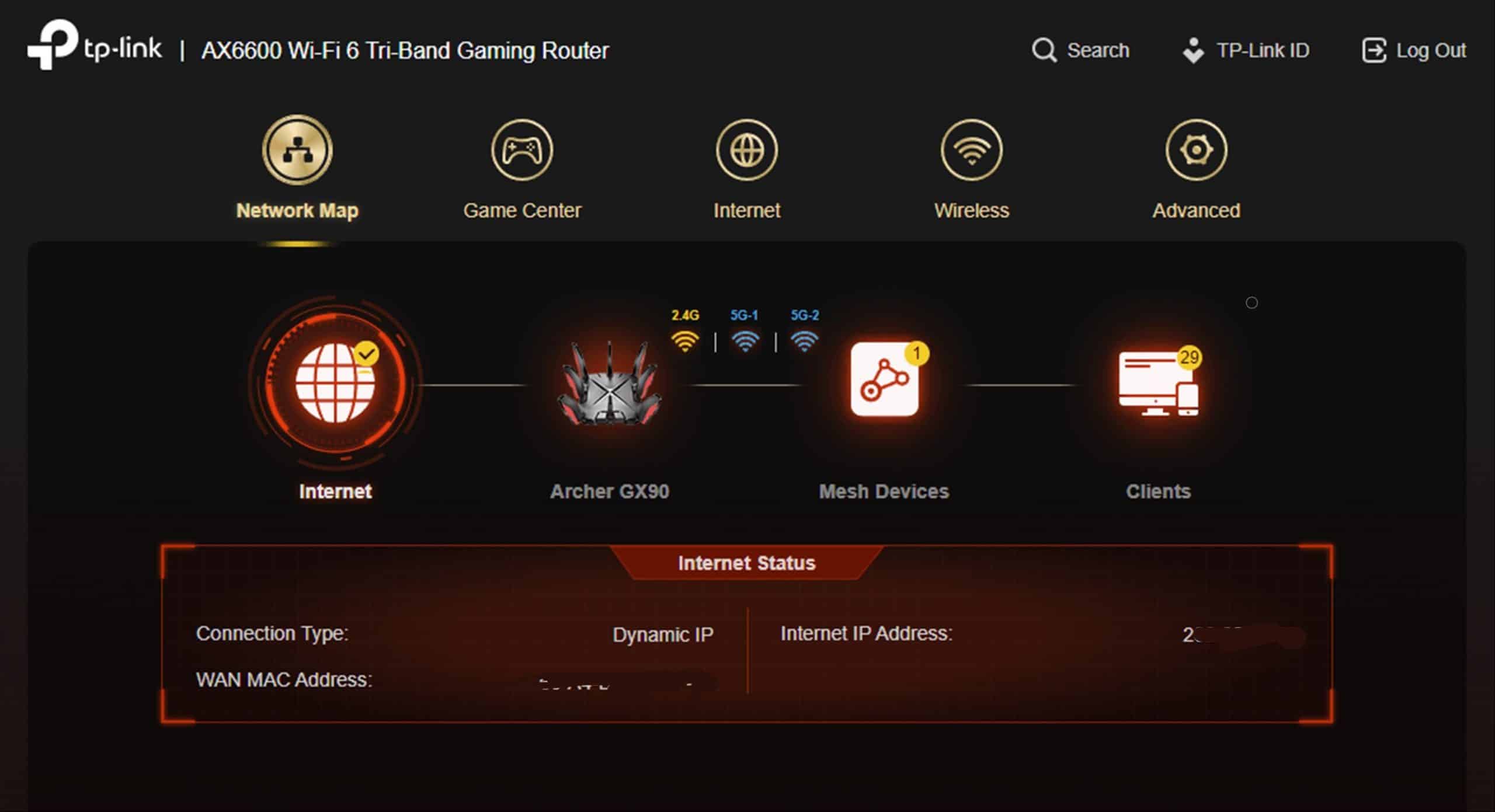 Tp-Link Archer GX90 is marketed as a gaming router and it's not just because of its looks. There are actually features inside the router optimised to improve your gaming experience, such as the Game Accelerator – which automatically detects and optimises gaming streams, ensuring you get the most stable, wireless connection. There are also Game Protector (which probably has nothing to do with gaming directly, i.e Antivirus and Parental Controls) and Game Diagnostics to identify issues with Ping and Traceroute (which most people won't probably know how to use).
The Parental Controls are actually pretty good. You can create rules based on devices (such as your child's smartphone or computers), specific activity categories such as social media and games, and custom day/time like weekdays and weekend. So for example, you can set the router to automatically allow your children access for 2 hours a day, no online access when they are supposed to be in bed, etc. You can even see all the history sites being visited by specific devices and you are given an option to block any of them with just a click. These are pretty advanced features that are normally reserved behind paid subscriptions.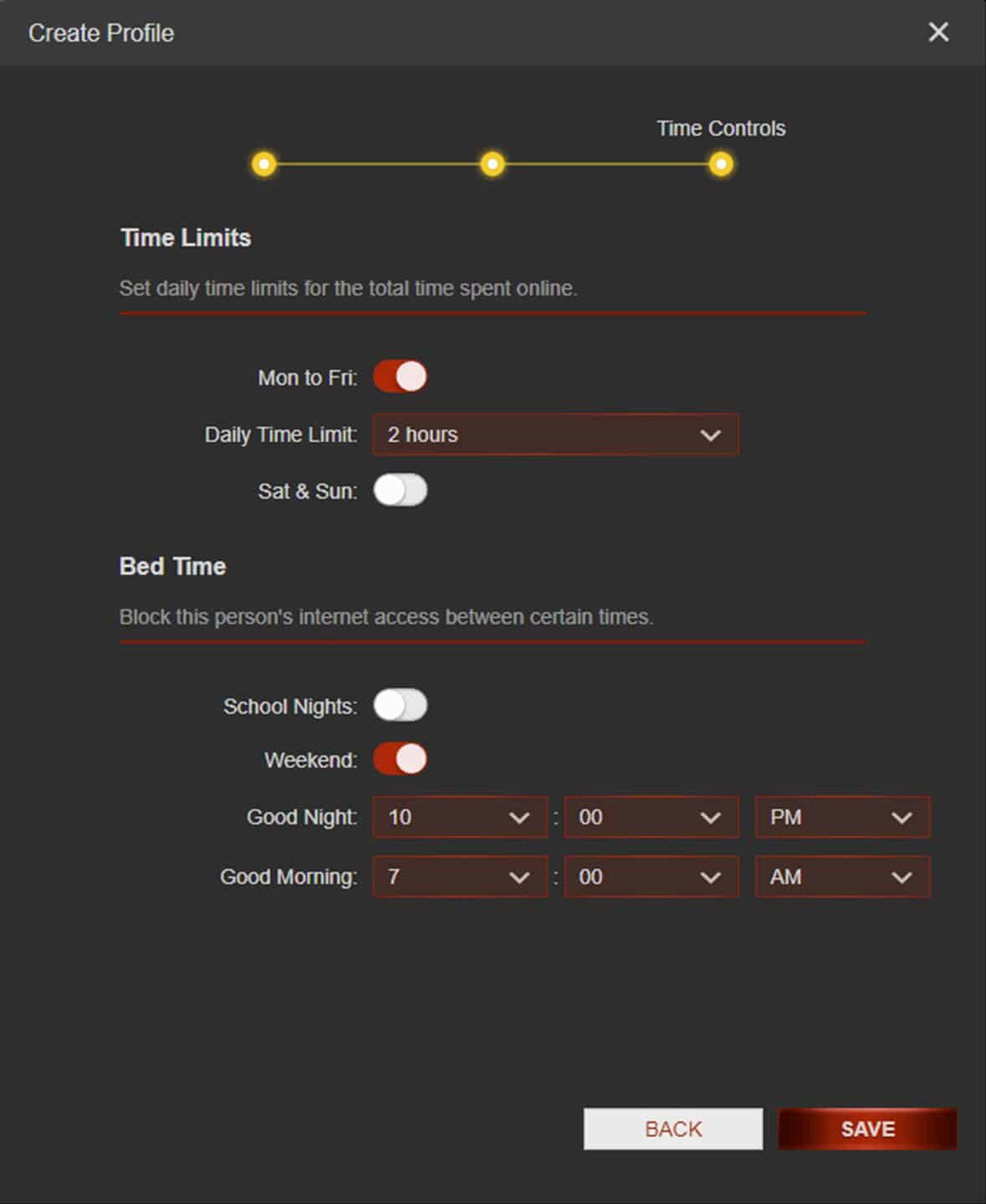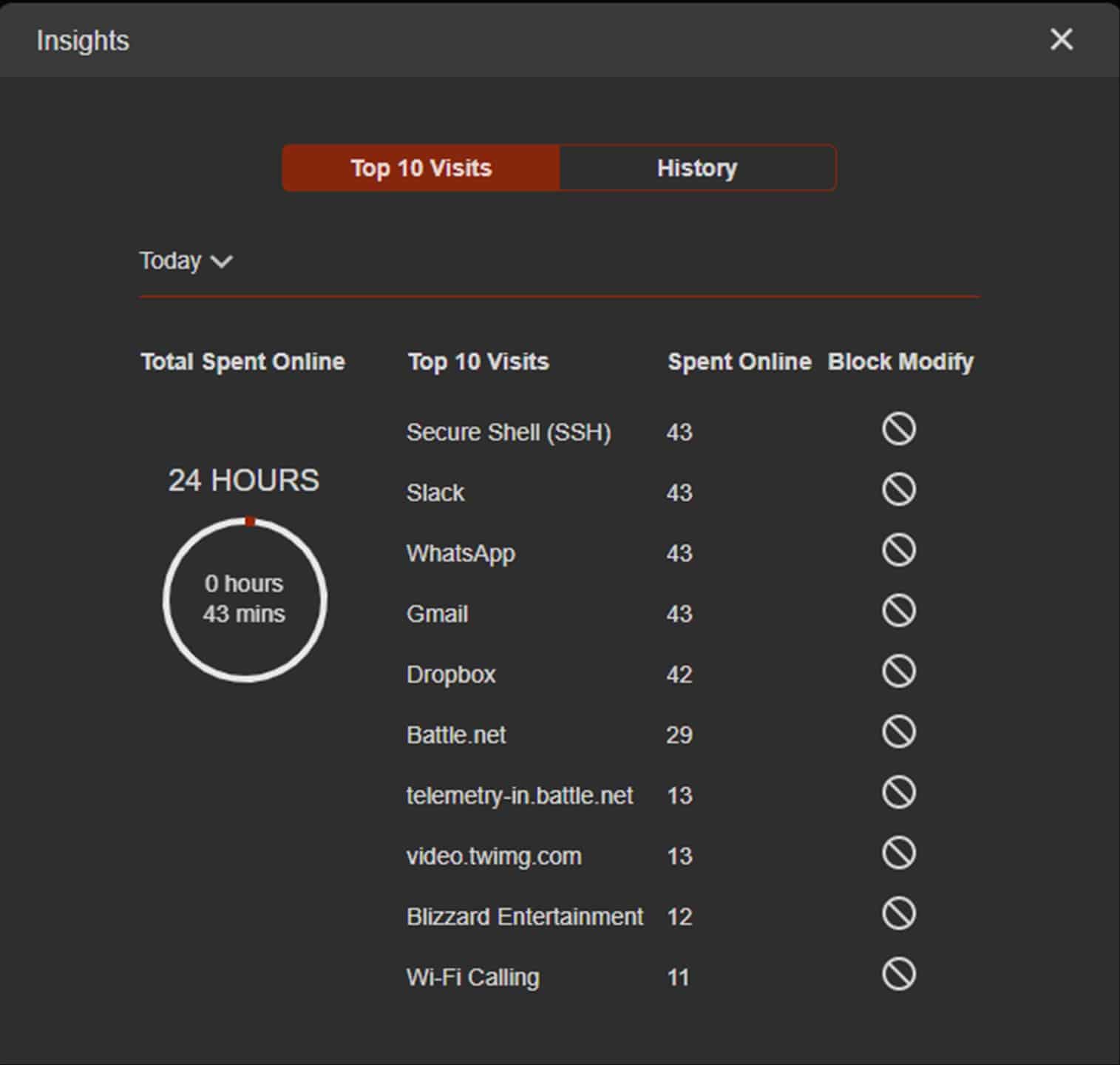 When the "Social Network" category is selected as the filter, my social media apps got blocked properly on the phone like they should (Instagram, Twitter, Facebook) and the time limit feature works flawlessly as my internet connection on my PC got cut off after the set X period of time. You can also select "Adult Content" which will block well-known adult sites and there are more categories to select from the list.
The Archer GX90 is probably the only wireless router where I can actually play Overwatch without any noticeable packet loss. Other routers usually give me lags and bad latencies that I've always ended up hooking the Ethernet cable back. With GX90, wireless gaming truly is now possible.
So if you are an esport player playing competitively, then obviously wired connection is still your best option (there's no denying that). But if you are a casual gamer like myself who plays online (competitively, but not professionally), you should be happy to chuck the cable away – especially if you want to keep your workspace clean.
And if you do want to hook an Ethernet cable to your gaming PC, the GX90 also has a whooping, special 2.5Gbps WAN/LAN port to utilise. Two USB ports are also available and can be used to hook USB devices like a printer or media servers.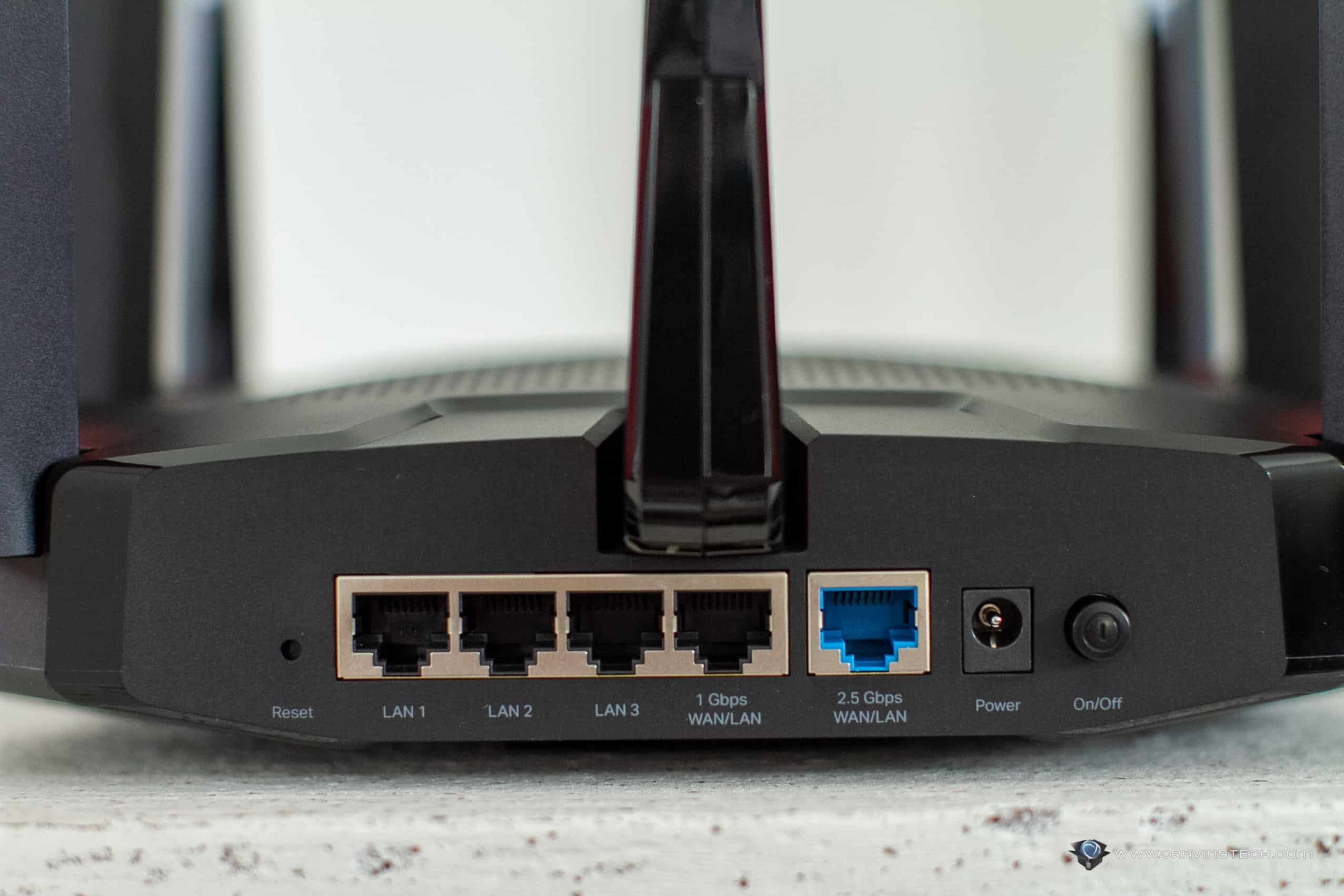 TP-Link Archer GX90 Review Conclusion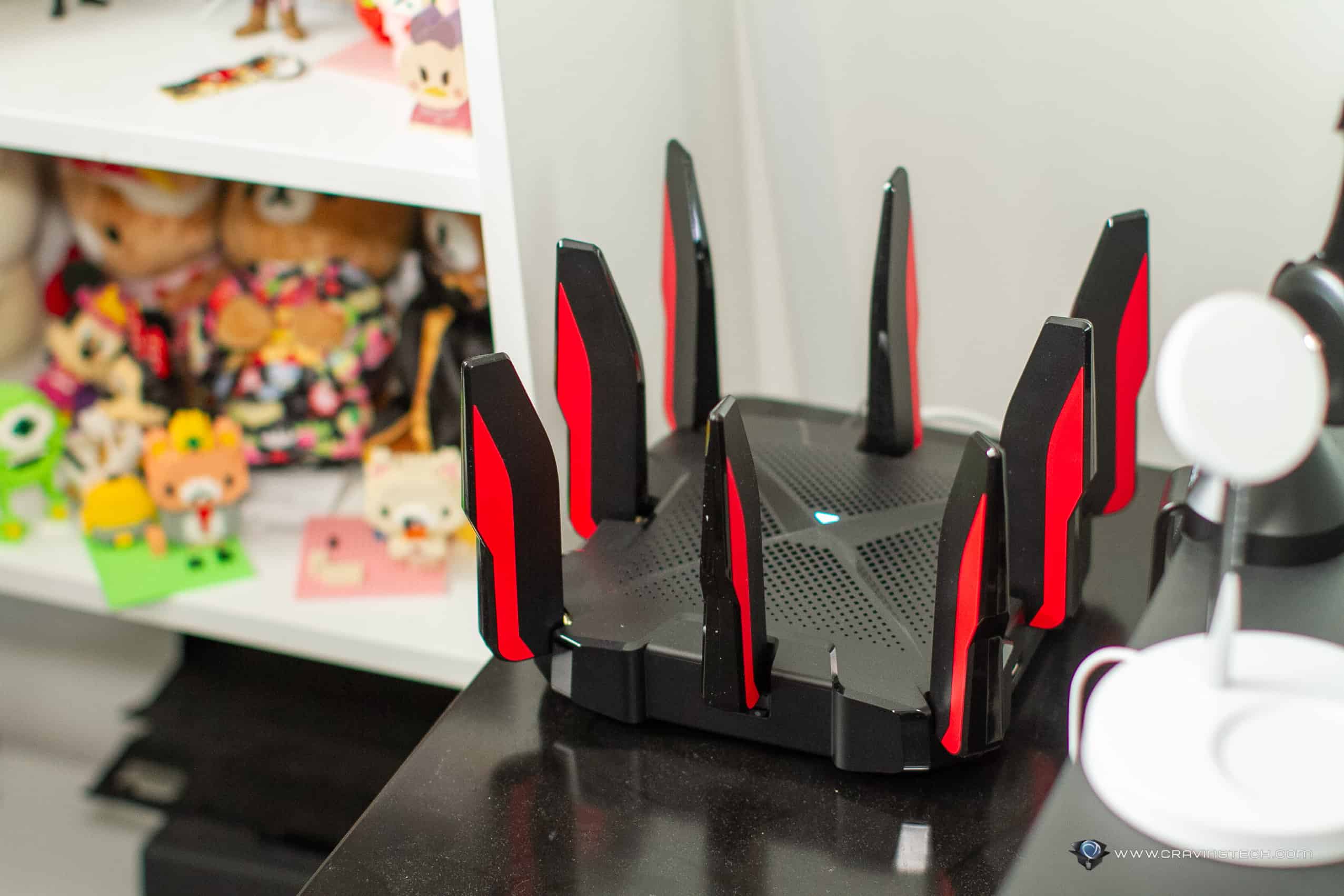 TP-Link Archer GX90 is a really, really good wireless router. It's a triband Wi-Fi 6 router that can deliver fast speed both wired and wireless, plus has a really good signal strength. I've reviewed a number of routers and mesh routers for the past years and I've got to say that the TP-Link Archer GX90 is on par and often a better performer than these mesh routers system in our double storey home!
There is also a dedicated Game Accelerator feature that detects when you are playing supported games and then optimises your connection so you can get the fastest and most stable connection. Overwatch is not on the list though, but even without it, I've been playing the game for the past 2-3 weeks without cable and the connection has been surprisingly very stable!
But even if you don't game, you'll get a lot of benefits out of the GX90, thanks to its capabilities and performance. It even has security (like anti-phishing) and advanced parental controls normally reserved behind a paywall or monthly subscriptions with other brand routers.
TP-Link Archer GX90 is not a cheap router. It retails for around A$539 at the moment at PCCase Gear (also available at Amazon), but you do get a lot of features and most importantly, one of the best performance in a single, wireless router for gaming and non-gaming activities.
It's definitely one of the best routers I've ever reviewed and used for a number of years!
Disclosure: TP-Link Archer GX90 review sample was supplied for reviewing
TP-Link Archer GX90 Review
Summary
It's just a really good, powerful wireless Wi-Fi 6 router for wireless gaming with security and parental controls included