D-Link OMNA Wire-Free Indoor/Outdoor Camera Kit (DCS-2802KT) Review – This is definitely not the first time D-Link make a surveillance, Wi-Fi camera. But the new OMNA Wire-Free Indoor/Outdoor Camera Kit is definitely the whole complete package of a wireless, smart security camera system with excellent battery life.
But with Arlo and Ring out in the market, D-Link OMNA Wire-Free definitely has got some serious competition. Can it prevail?
D-Link OMNA Wire-Free Indoor/Outdoor Camera Kit Review – Packaging
The Kit includes:
2x Wire-Free cameras (DCS-2800LH)
Wi-Fi Hub (DCS-H1000)
Mounting brackets, power adapters, and manuals
There are options to either use a mounting bracket or a mounting arm, depending on where you are planning to place the camera. A microUSB with charging adapter is also included to charge the camera faster, which is a plus.
D-Link OMNA Wire-Free Indoor/Outdoor Camera Kit Review – Setup / Installation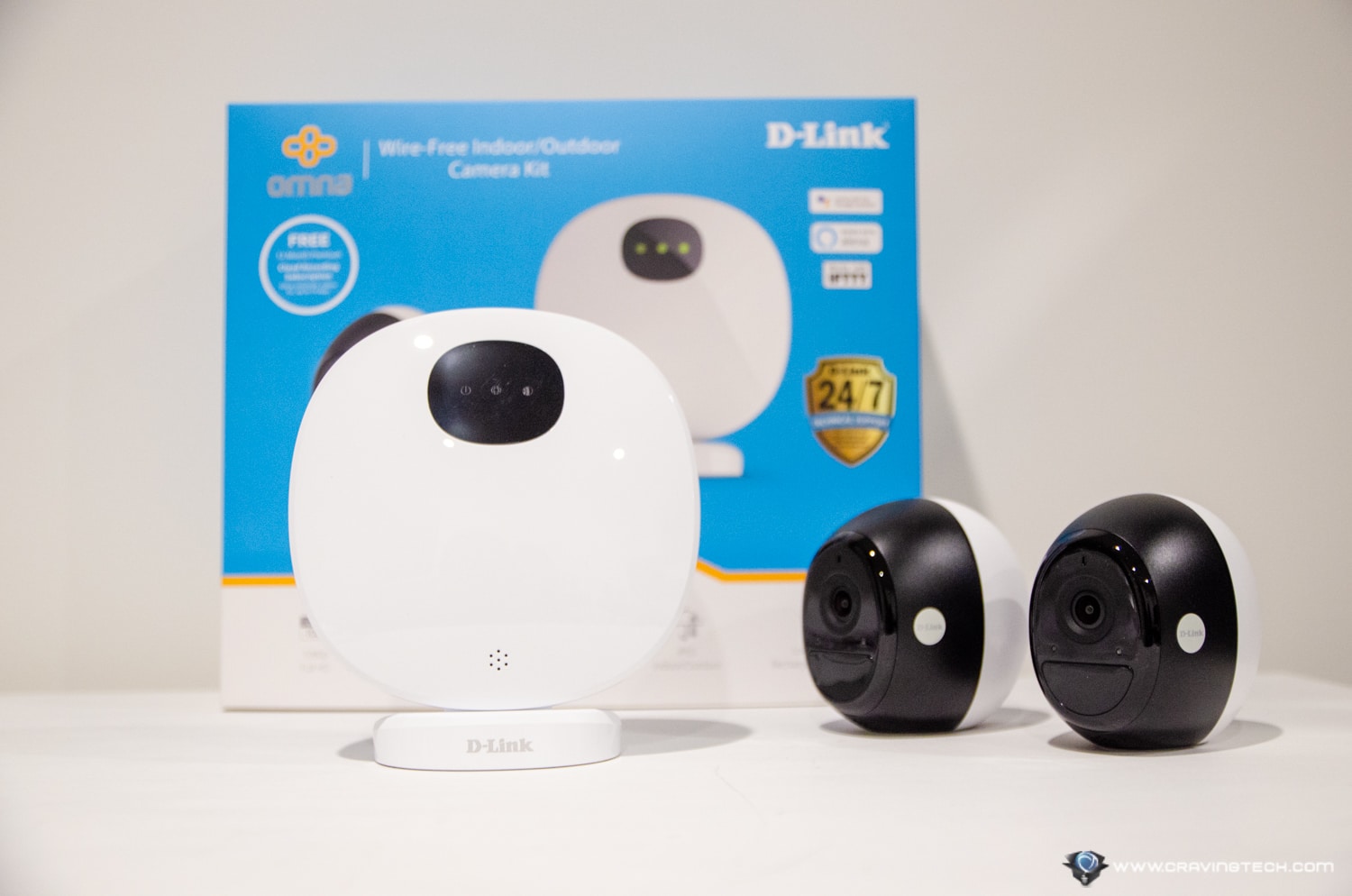 Setting these all up initially was very simple and only required plugging the Hub to power and pressing the SYNC buttons on both the camera and the Hub.
With an app and quick account registration, you are all set up.
If you are not into drilling stuffs, you can simply place the camera on a bookshelf, fence, above your shed, or where ever you see fit. But of course the best placement is to place it high enough from the ground or on a ceiling to cover more areas.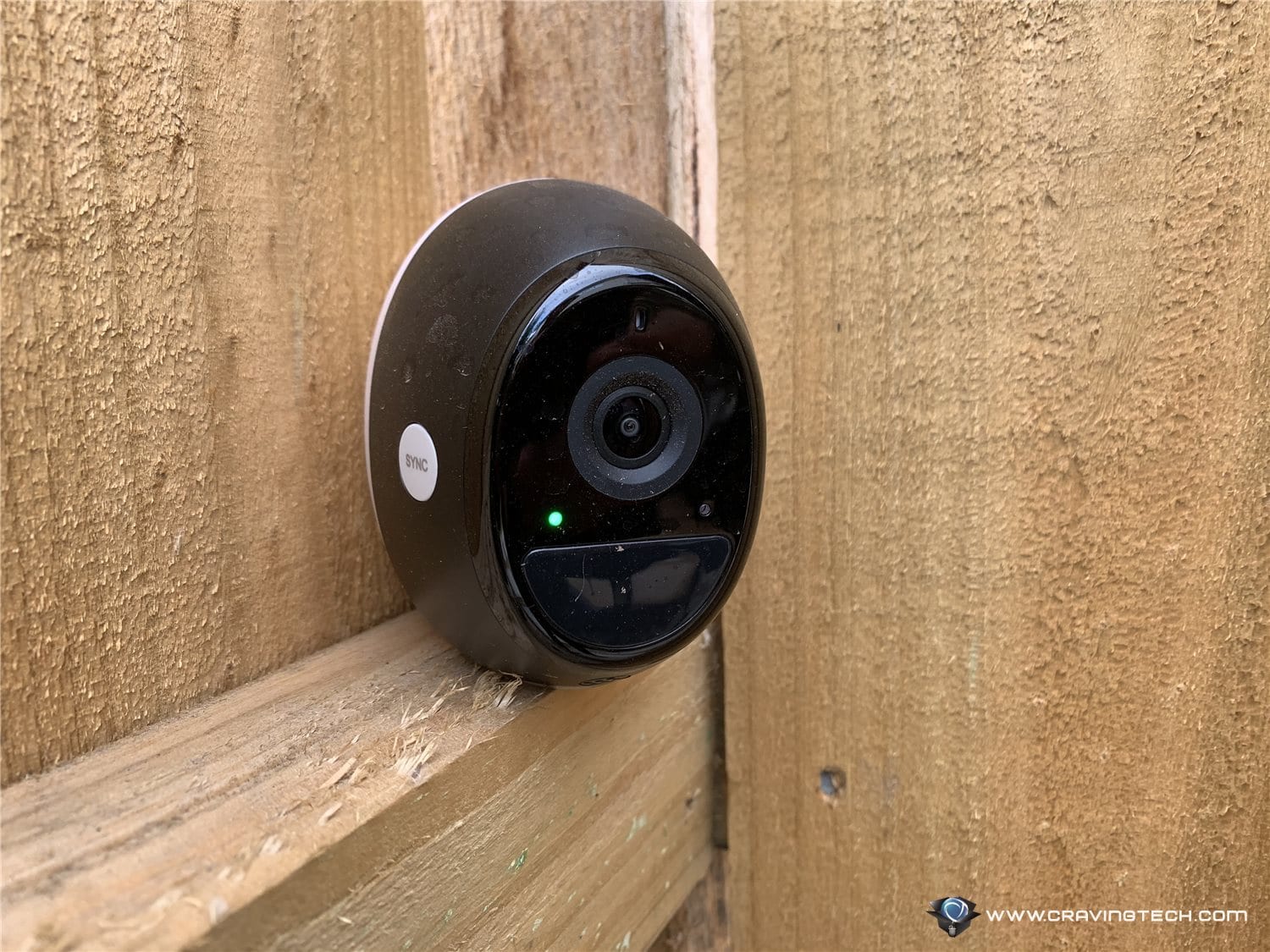 D-Link OMNA Wire-Free Indoor/Outdoor Camera Kit Review – Design & Features
The wire-free camera supports capturing videos in 1080p resolution (Full HD) with 135-degree wide viewing angle, built-in PIR (Passive Infrared) sensor, Night Vision of up to 7.5m clear video in complete darkness, Local & Cloud recording, IP65 rating (weatherproof), built-in speaker and microphone, and a massive 6,700mAh rechargeable battery.
According to D-Link, the battery should give you months before you ever need to recharge the camera. Obviously, this would depend on how often the camera detects motion, records videos, and whether you are checking live views frequently.
But for the past 4 days, I was playing with the cameras full on and I've had many motion detection and notifications – yet the battery was still showing 100%. Now, the same number events and behaviours would normally cost me at least 5-10% of battery life with the Ring Spotlight Cam. However, you can hot-swap Ring cam's battery with a spare, but not with the OMNA Wire-Free as you have to charge it with a microUSB cable.
According to D-Link, this great battery life is made possible because all processing power is done at the Hub (plugged to your router). Pretty smart.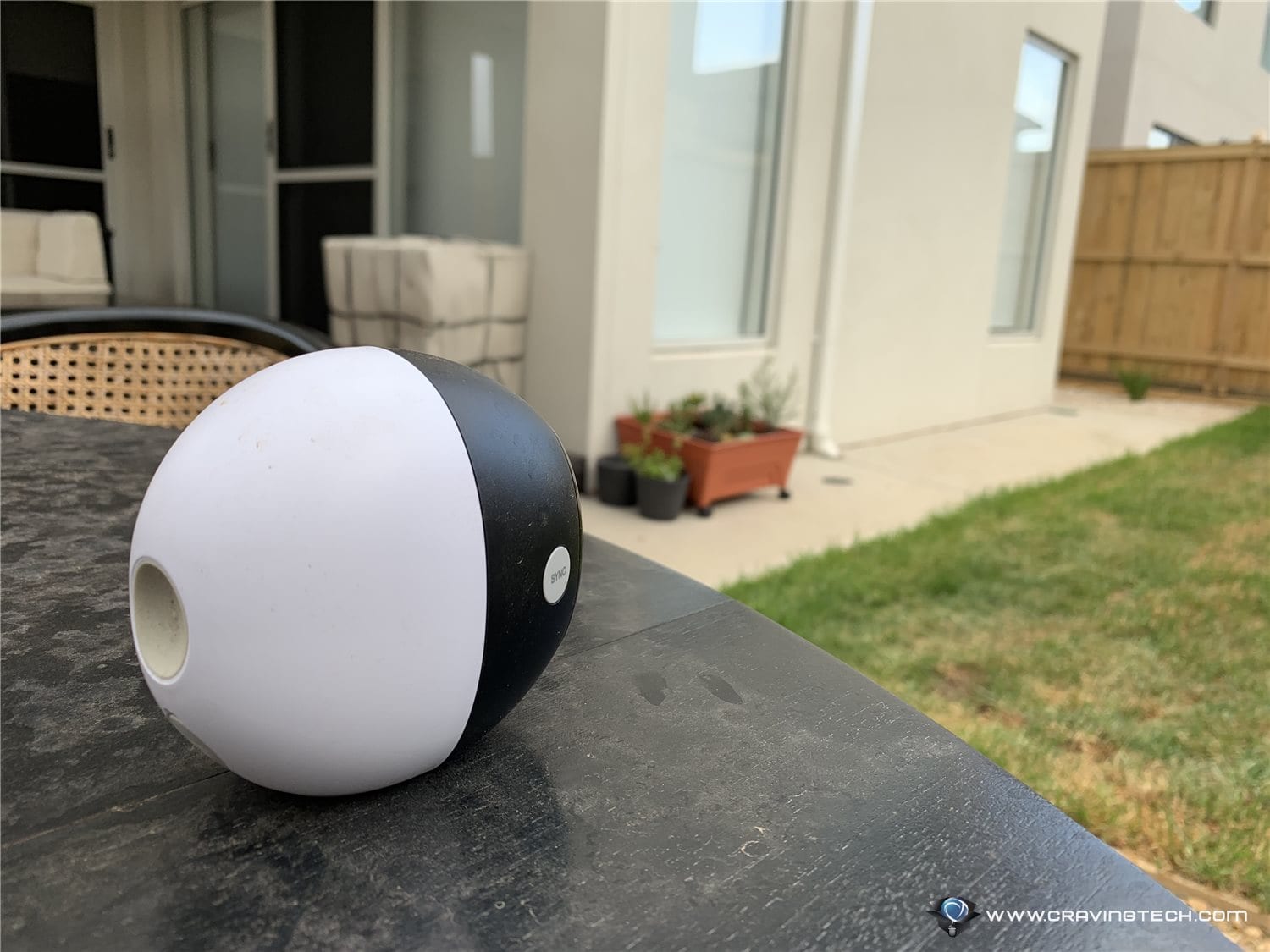 So it does seem that D-Link OMNA Wire-Free cameras should last you a while before you have to charge them again, but this will require more testing than two weeks.
Cloud recording requires a mydlink account but unlike Ring, D-Link offers a free 1-day video retention for up to 3 cameras. That is actually good enough because most of the time, you'd probably want that recording straight away if something bad happens (i.e burglary attempts, etc). One day is good enough for you to download the clips as an evidence.
The quality of the camera is quite good and clear. Even in complete darkness, the camera can still capture what's happening on the scene.
While the camera does a good job in detecting movement with a heat source, this includes things like my dog and flying insects at night. But you can reduce the motion sensitivity settings in the app to get around it.
The only thing I wish is that the app can be more user-friendly. Viewing and changing settings are pretty simple and straight-forward, but the automation and schedules are harder to crack. There are not much tooltip or description about what a setting or feature does either.
Though I got it at the end, it'd still require trials and errors.
Apart from the lack of notes and tooltips in the app itself, I believe it's also because D-Link wants you to be able to connect & integrate with the other D-Link smart devices at home. For example, you can set it so that if the camera detects a motion, turn the lights on through the D-Link smart plug, plus video record it. Or record if a movement is detected from D-Link Wi-Fi Motion Sensor.
With Automation and Schedules, you can set a certain day and time to turn the cameras off (on privacy mode), or only record without sending notifications.
You can also create many shortcuts with all the devices you have at home, and turn them into a 1-tap command. For example, you can create a "Home" shortcut to turn all cameras off and turn some lights on through your D-Link smart plugs.
With a built-in microphone, you can also speak through the camera – which definitely made my dog puzzled about what's going on when I tested it. The idea is of course to scare the intruders away (and you can also manually turn the Hub's siren on).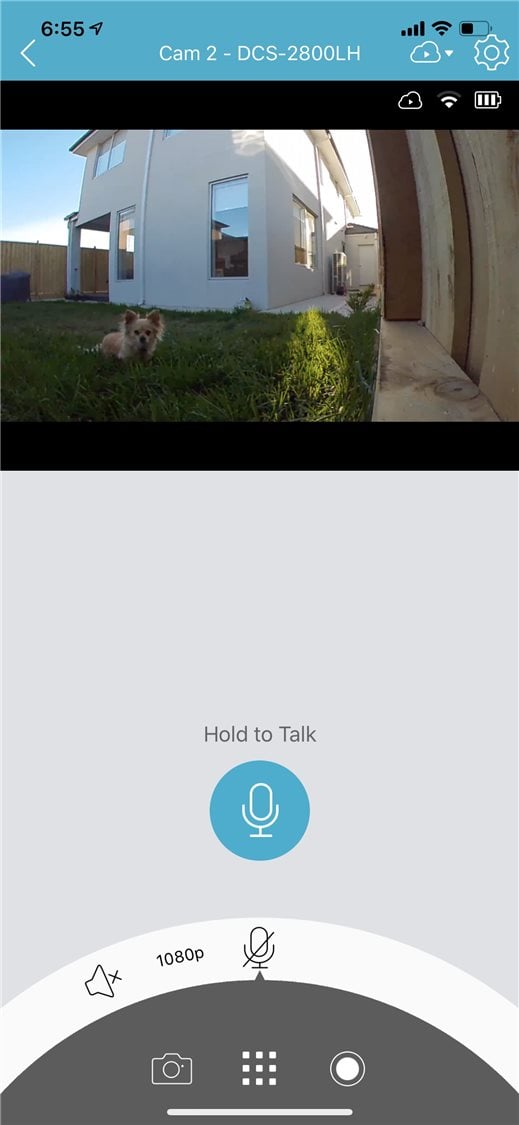 D-Link OMNA Wire-Free works with Google Assistant, Amazon Alexa and IFTTT compatible – but not Apple HomeKit at this stage.
D-Link OMNA Wire-Free Indoor/Outdoor Camera Kit Review – Conclusion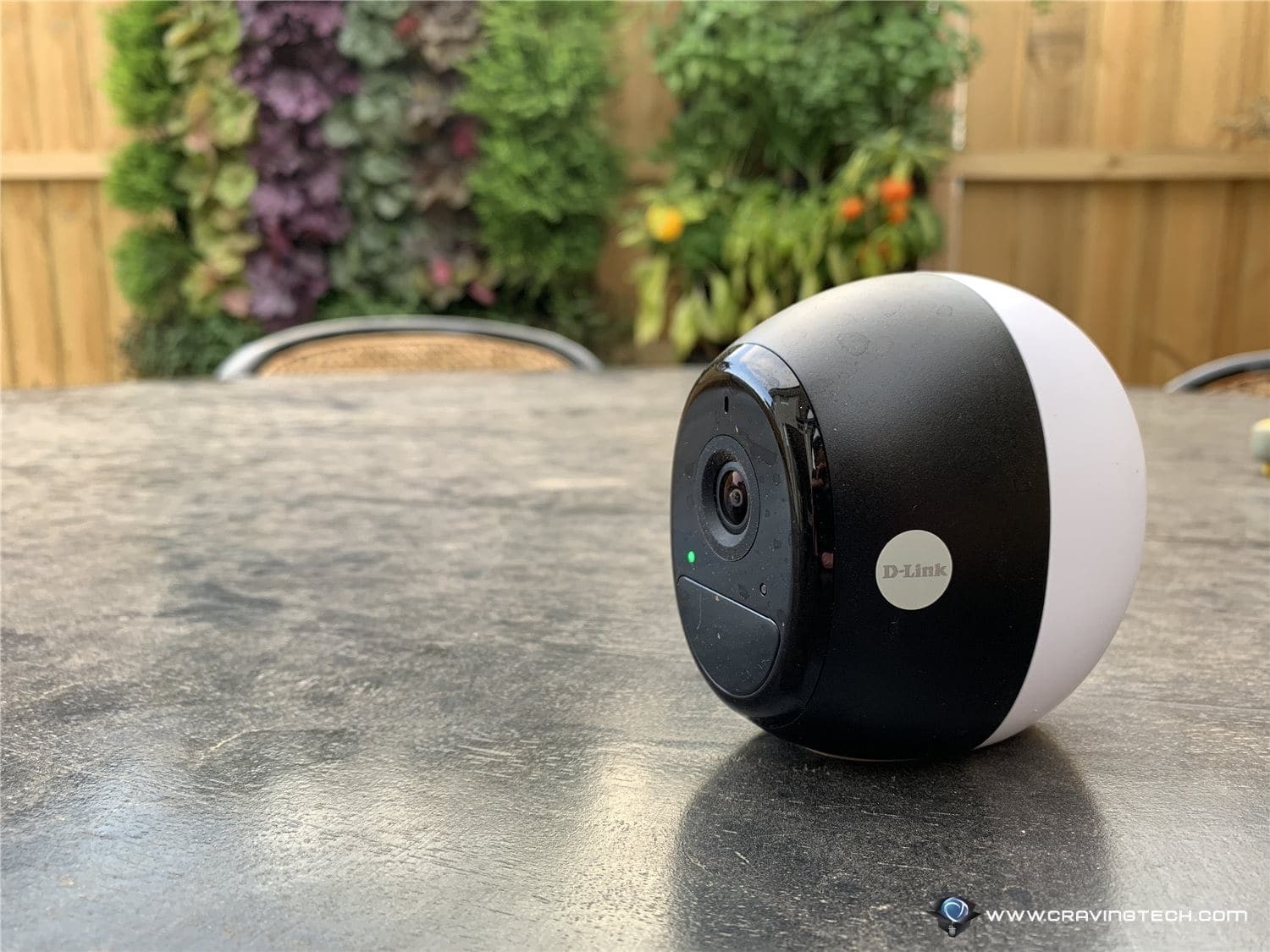 D-Link is definitely heading to the right direction for wireless home security with the OMNA Wire-Free Indoor/Outdoor Camera Kit.
It's quite versatile as it works both indoors and outdoors. So for example, you can place them on the outskirts of your house, and move them inside if you are away on a holiday. And the other main advantage of the OMNA Wire-Free is definitely the battery life as you don't need to charge as often.
It would be nice if the app can be updated to be more user-friendly or with more tooltips and notes. For example, I had to Google around to find out what "Ceiling mode" means and what the difference between Automation and Schedules is on the first try. But thankfully, app can be updated and redesigned as weeks go by. And I'm sure it's coming.
D-Link OMNA Wire-Free Indoor/Outdoor Camera Kit is the complete package to secure your home without hassle. Great battery life, versatile, and reliable.
It's available to purchase at AU$799.95 at D-Link Australia website and major retailers around Australia.
Disclosure: D-Link OMNA Wire-Free Indoor/Outdoor Camera Kit review sample was supplied for reviewing but all opinions are mine and not paid