Ring Spotlight Cam Battery Review – Having the Ring Video Doorbell Pro in front of the house has been a great experience so far. I've had tradies rang my door bell while I was away from home (very handy as I could answer it, or at least knew who was coming), and with it, I could also monitor what's happening in front of the house.
However, the other side of the property remains exposed – especially on the side where the gas and hot water tank are going to be connected. You may have another entry point to the house (like a laundry door from the yard) which in need of monitoring as well.
Ring Spotlight Cam Battery will take care of these spots pretty well because it doesn't just monitor what's happening around the area, but you can turn its spotlights on to scare intruders away. And if that's not enough, there's a built-in, loud siren handy.
Ring Spotlight Cam Battery Review – Packaging

Ring Spotlight Cam Battery Review – Design & Features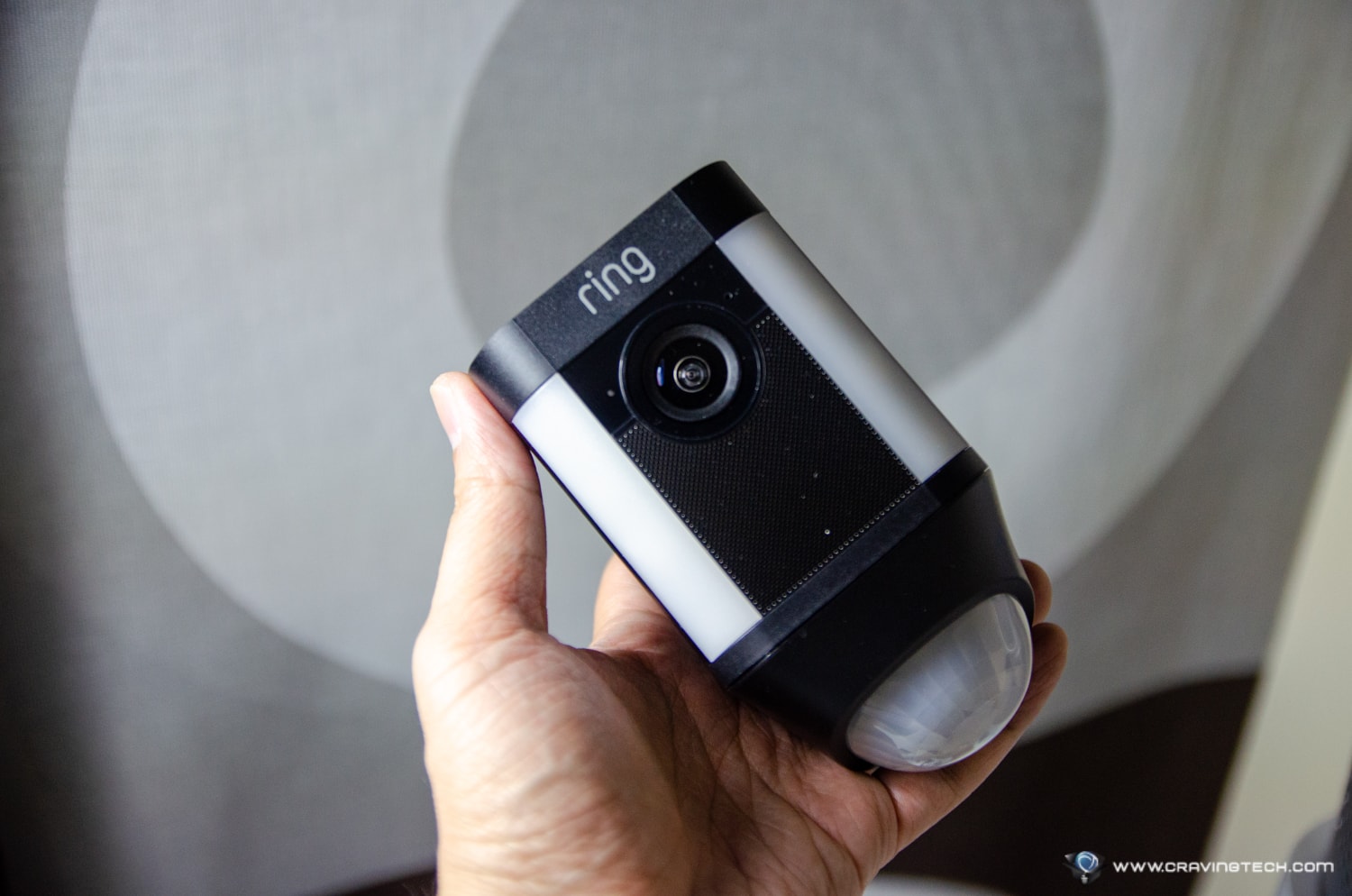 The Spotlight Cam Battery, as the name suggests, is using a built-in, rechargeable battery. As such, its placement around the house can be very flexible because you don't need to place it near a power point, or has a hard-wiring requirement.
By using a drill, I secured it near our Alfresco wall, pointing to the side of the house (where the gas and hot water tank are going to be installed). This area will also have a side wing fence gate later, so it's quite important to have the area secured and monitored. It works great with my 2 Ring Chime Pro around the house.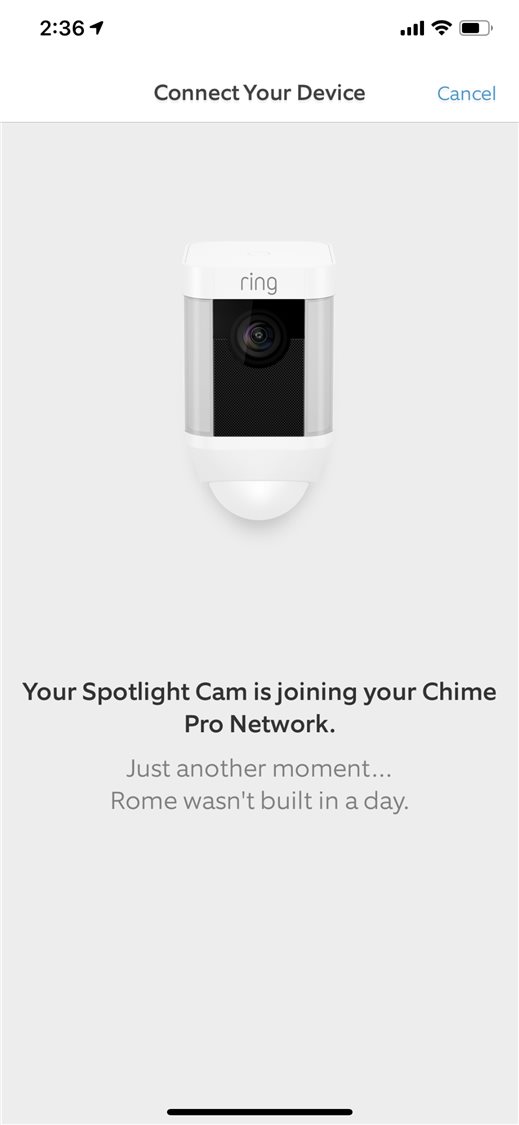 Installation is pretty straight forward and the built-in battery can easily be released and charged at a later time. The mounting position and angle is pretty flexible which gives you more options to pick the perfect installation spot.
When motions are detected, you will be notified through the Ring app – which you can then check the live feed to find out what's happening. Spotlight Cam Battery can also be set to automatically turn its spotlight on whenever it detects motion at night time. This should scare most burglars away and send them running.
If you have the Ring monthly subscription plan, all motion triggered clips will be stored in the cloud. You can then view or share it to an insurance company or the police if need be.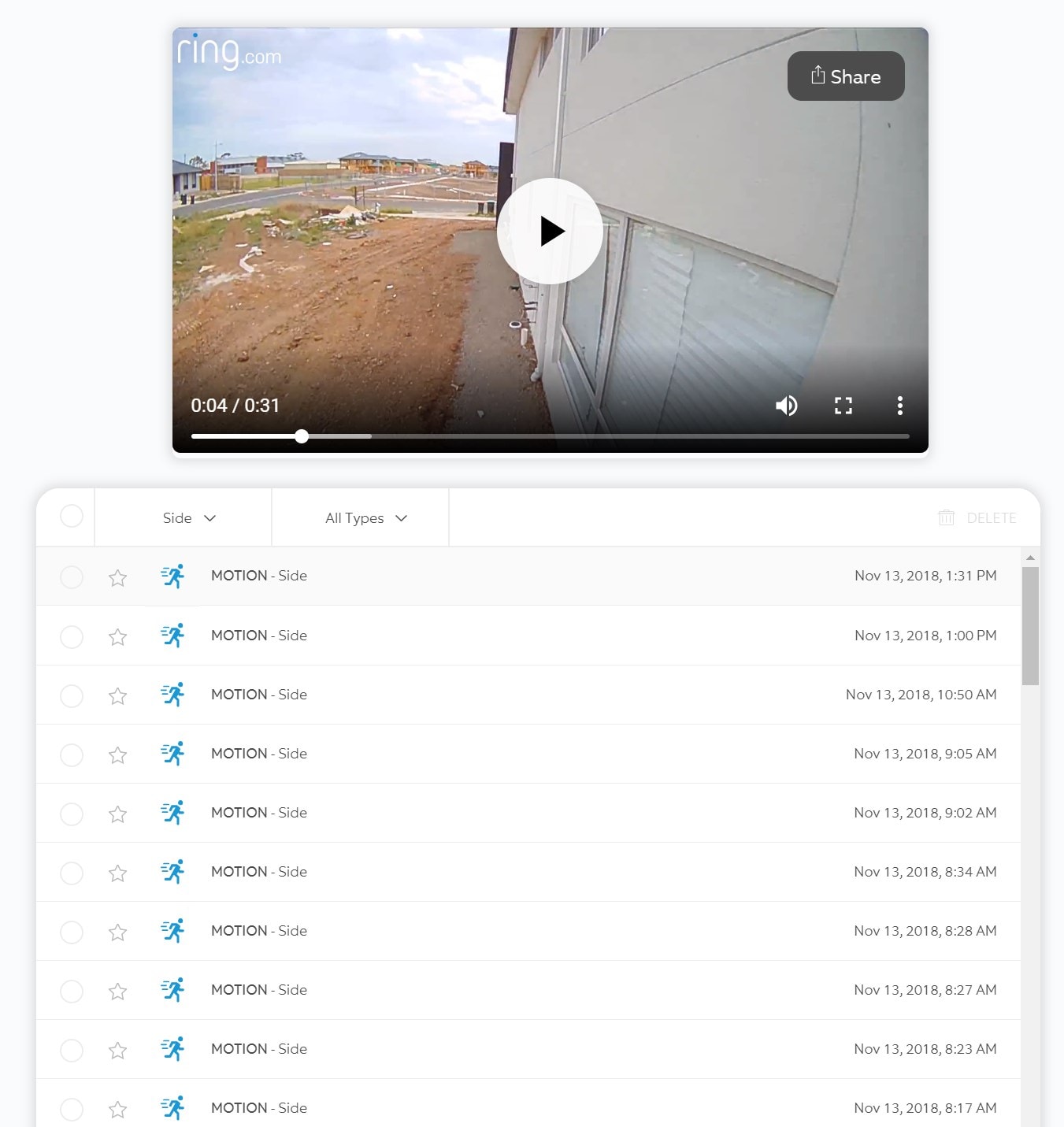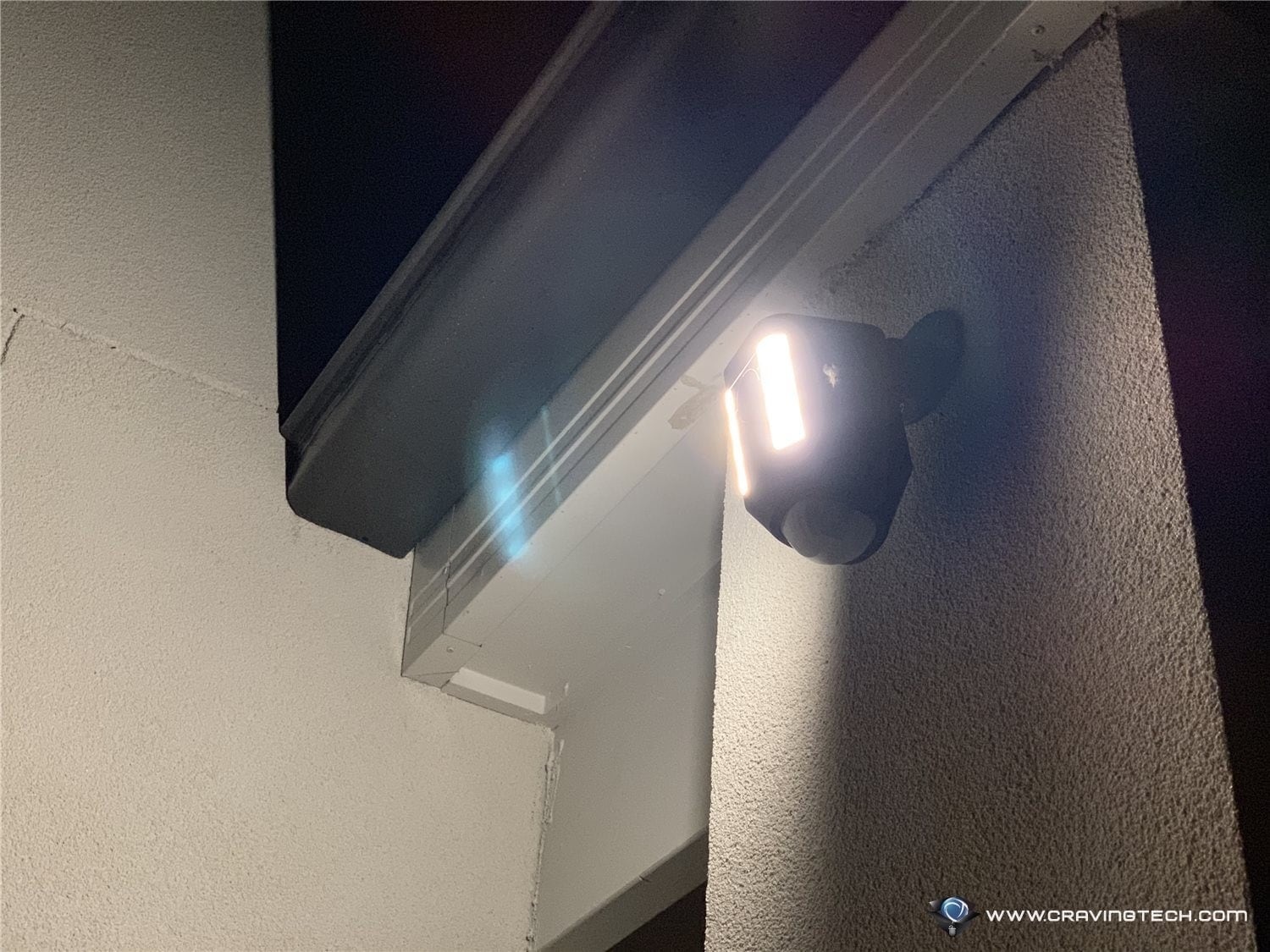 Like the Video Doorbell products, you can initiate a two-way communication but there is also a new, handy 110 decibel alarm that can be triggered manually to send bad guys off.
IFTTT is also supported so if you have other smart devices at home, this can be linked together through some smart logic and workflow.
Unfortunately, Ring Spotlight Cam Battery doesn't have an advanced motion zoning feature like the Doorbell Pro & can't be set to just detect "People", so it'll get many false alarms such as ones that are caused by a swaying tree. Depending on the areas you are going to install it to, it may detect more motion than you ever need (or less than you want). And because it's powered by a rechargeable battery, you'll have to tweak it to get that right spot so you don't have to babysit (i.e recharge) it too often.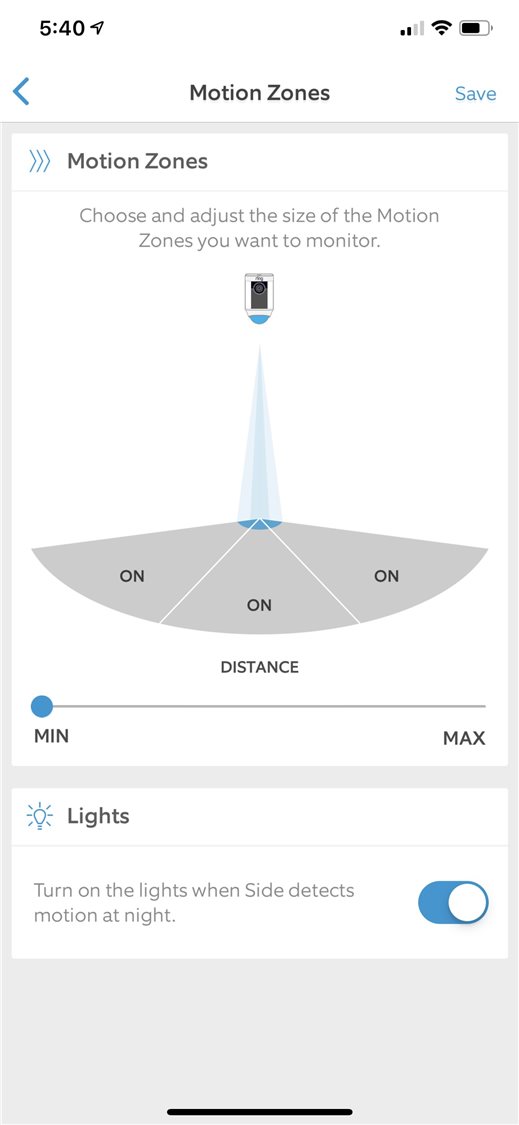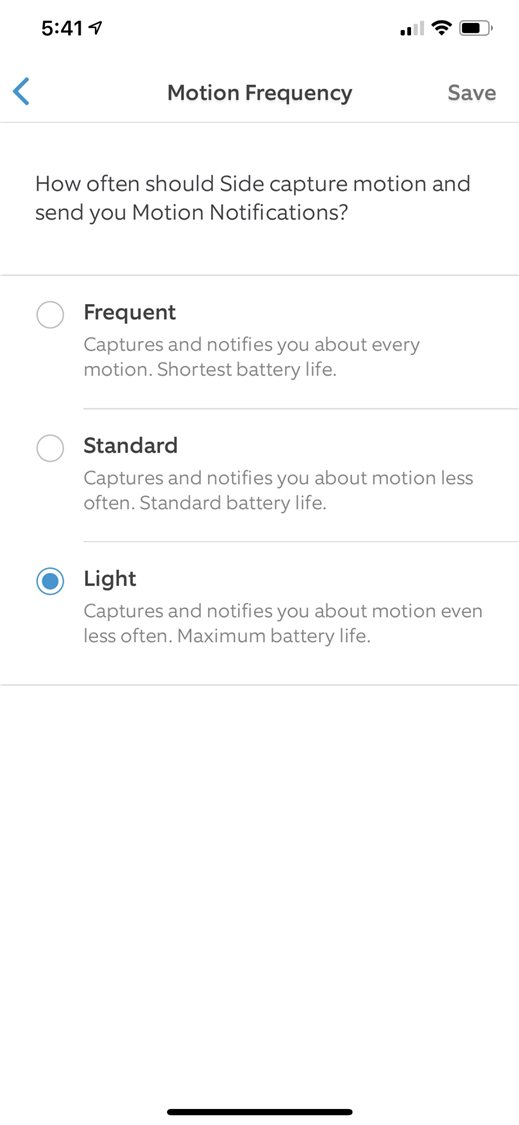 There's a wired version or solar-powered if you don't want the hassle of charging it every now and then.
How long will the battery last? This is a hard question as it depends on how many motions it detect, how many live views you initiate, and how many times does it turn its spotlight on. For higher traffic areas where it frequently triggers a motion alert, battery life will be shorter for sure.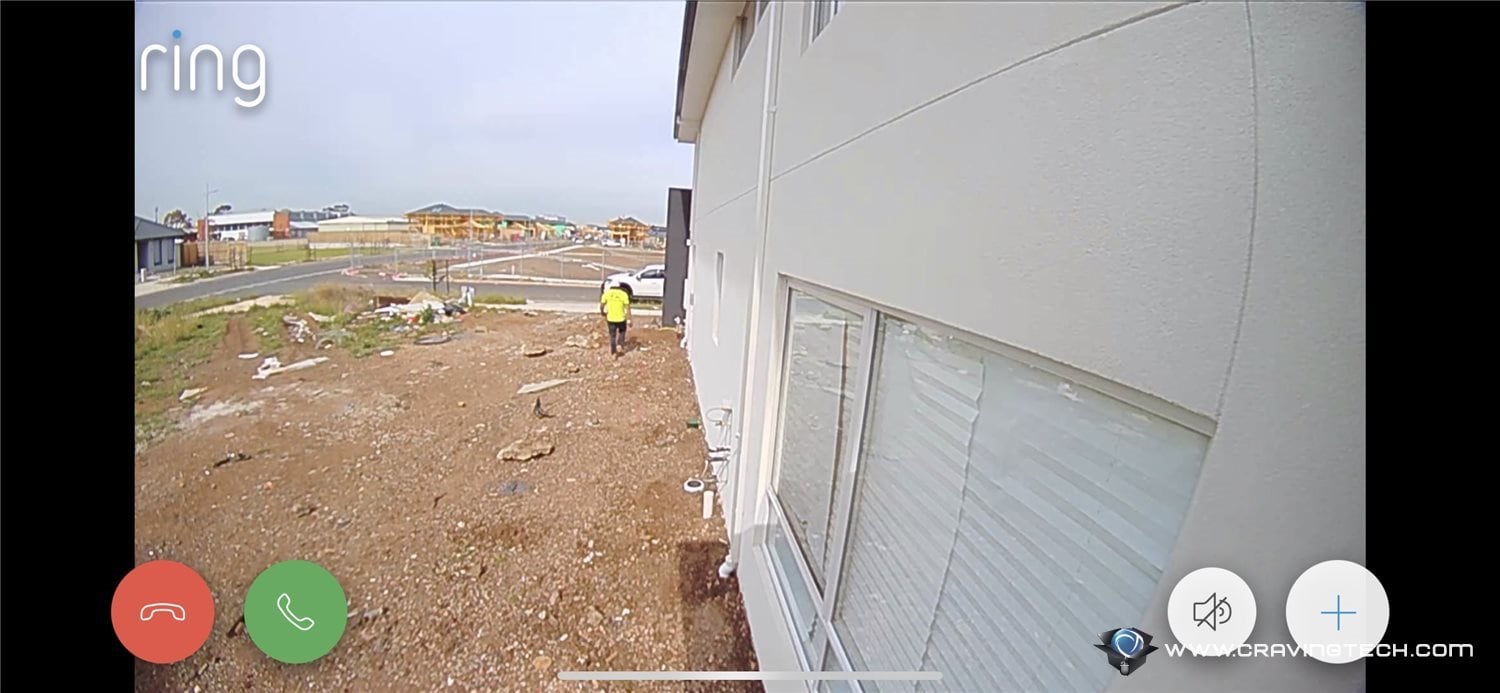 There is an extra compartment for the second battery, actually. This way, you can charge one depleted battery while having the other inside the cam. The extra battery is not included in the packaging but can be bought separately for around A$70-100.
Spotlight Cam Battery is also weatherproof and I've seen it withstand a few thunderstorms here in Melbourne.
Here are some motion event clips recorded with the Spotlight Cam Battery: 1 | 2 (Night time)
Ring Spotlight Cam Battery Review Conclusion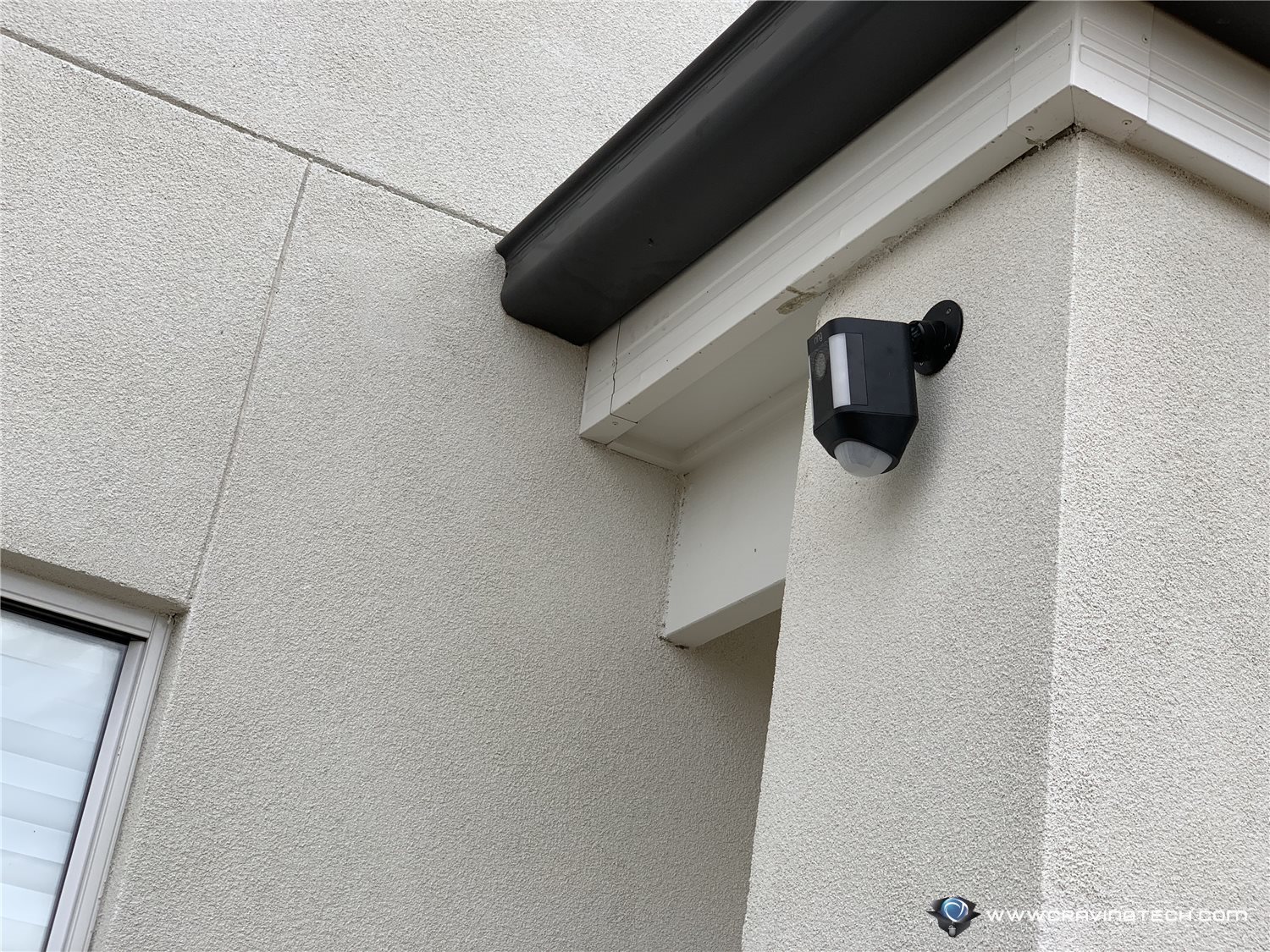 Ring Spotlight Cam Battery adds an extra security layer around the perimeter of your home by alerting you whenever motions are detected, plus an optional, automated spot light to lit at night. In addition, you can then manually trigger a loud siren to scare the intruders away.
Thanks to the versatility of a built-in rechargeable battery, you can basically place the Spotlight Cam Battery anywhere you like around the house.
While I wish that it has a more advanced motion zoning like the Video Doorbell Pro, you can tweak the placement, angle, and distance detection to hit that right spot.
Ring Spotlight Cam Battery is available for A$329 from Ring website, or from any major retailers around Australia.
Disclosure: Ring Spotlight Cam Battery review sample was supplied for reviewing but all opinions are mine and not paid