A brief introduction to those who aren't familiar with dashcams, just think of this little device like your face mask: it's there to protect you just in case. In a world where almost every single event is recorded and potentially ends up on YouTube, dashcams are becoming ubiquitous in Australia. I'm sure you've seen plenty of shocking dashcam videos online. 
Today we'll be reviewing the Navman MiVUE1000 Sensor XL Dashcam. I've been using this dashcam on my daily driver in the past two weeks and I'm quite pleased with its bells and whistles. 
What's in the box?
MiVUE1000 Sensor XL Unit
Vehicle Power Adapter
3M Sticker Windshield Mount
Suction Windshield Mount
Cable Clips
Electrostatic Window Sticker
User Manual
Navman claims that its latest MiVUE1000 Sensor XL Dashcam is the first one that is using a sensor 30% larger than any other. It can capture more light which means you'll see greater detail in the footage. 
How's the installation?
The installation took me less than 15 minutes to install the dashcam with its cabling hidden properly. Well, I watched a YouTube video before doing that, so that seemed to help. Here's a pro tip: go to YouTube and search "<your car name> dashcam install". It will definitely make your installation process smoother.
Is it easy to transfer the video?
Yes, the app is pretty intuitive to use. Firstly you have to download the Navman Mivue Pro App, available on Google Play Store or Apple App Store . To access the footage, you'll have to open this app, turn on the dashcam's Wi-Fi, and connect your phone to its Wi-Fi.
Please note that this model is only compatible with Class 10 and UHS 1 micro SD cards. It is recommended to use MicroSD cards from the endurance range as they are specifically designed and built for high-intensity recording devices like dashcams.
What does the video look like?
Here's footage that I took in the afternoon. The wide-angle camera captured the details on the road. I find the quality of the video here to be superior to my other dashcam (Kapture, an Australian brand).
And, this one was taken during sunset.
And, this one was taken at night. It looks pretty good, I must admit. As you can see, this is what the big sensor is for. You can see much better at low light condition like this.
What are the cool features?
With Full HD resolution of 1080P with 60fps, it is great for filming fast-moving objects as it keeps the footage clear. 
Plus, it is GPS-tagged and the 3-Axis G-sensor gives you the exact details of the speed and direction of impact. It also automatically detects and saves footage from any change in motion or an impact, and even if parked (with the addition of SmartBox accessory – sold separately). 
Battery designed for Australian hot climate.  Its supercapacitor battery enables the device to operate in hot conditions and withstand temperatures inside the vehicle of up to 70 degrees Celsius.
Headlight alerts that remind you to turn your lights on to keep you safe on the road.
Driver fatigue alerts that warn you when you have been driving for too long to keep you safe on the road.
EZYSHARE Instantly via Wi-Fi that records the event and automatically sends the footage to your smartphone via Wi-Fi. When you are not connected via Wi-Fi to your smartphone, the event will store on the camera and upload automatically when you are next connected for back up or share your video on social media via the MiVUE Pro app.
Event recording mode that can detect sudden changes in motion or an impact, then it will instantly save a protected video of the event for future analysis.
What are the specs?
Screen: 2.7″ LCD Screen
Field of View: 150°
Product Dimensions: 46mm x 85mm x 36mm
Memory Expansion: Class 10/UHS-1/ MicroSD up to 128GB
Warranty: 2 Years
Navman MiVUE1000 Sensor XL Review – Verdict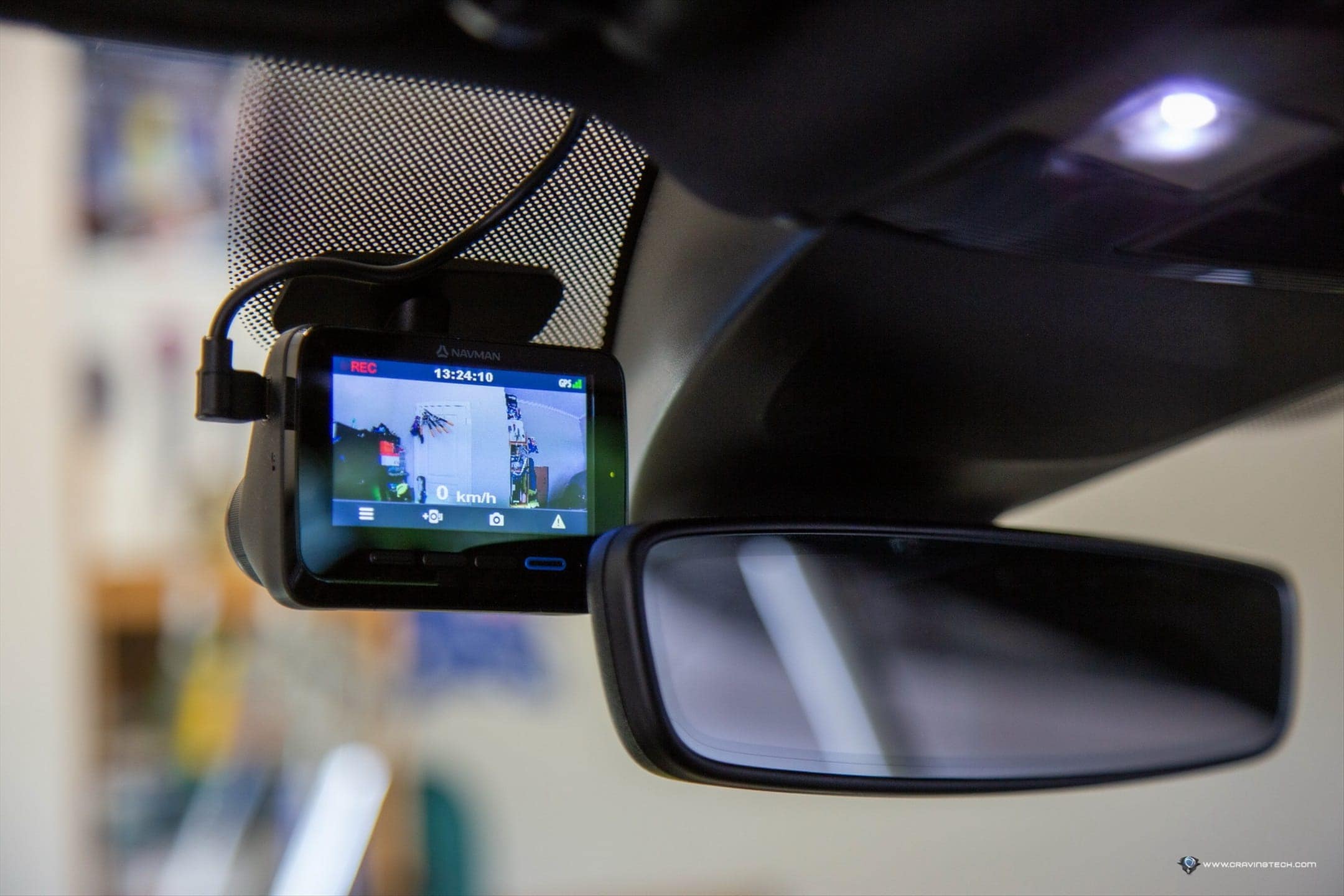 I'd highly recommend this Navman MiVUE1000 Sensor XL dashcam if you're in the market for a dashcam, especially if you are going to drive a lot in the evening or dusk as it has larger sensor exactly for this purpose. For the best all around dashcam and GPS navigation in one from Navman, make sure to check our review on their newest MiCam GPS.
Navman MiVUE1000 Sensor XL is available now at retailers around Australia for AU$299 RRP.
Disclosure: Navman MiVUE1000 Sensor XL review sample was supplied for reviewing but all opinions are mine
Navman MiVUE1000 Sensor XL Review
Pros
Big screen
Exceptional low light video quality
Easy transfer
Speed camera alert
School zone alert