UPDATE: Just published my Senso Touch 3D Review (RQ 1290cc shaver) last night: https://www.cravingtech.com/philips-sensotouch-3d-review-rq1290cc.html
I'm honored to be among the first few trusted by Philips to try and review their latest electric shaver innovation: the SensoTouch 3D with the Jet Cleaning system (the review unit I get is the RQ1290CC).
The Philips SensoTouch 3D review is definitely coming soon! I'm aiming to properly use it for a whole week or two and publish my opinion on it here at Craving Tech. I owned and used the Philips Arcitec a few years back so I'm keen on comparing the SensoTouch 3D with the Arcitec. Meanhile, enjoy the unboxing video and stay subscribed!
Philips SensoTouch 3D with Jet Clean (RQ 1290CC) unboxing video:
Official SensoTouch 3D Press Release from Philips Australia:
PHILIPS INTRODUCES SENSOTOUCH 3D FOR THE MOST ADVANCED SHAVE YET
New skin-friendly electric shaver makes it simple for men to achieve a flawless look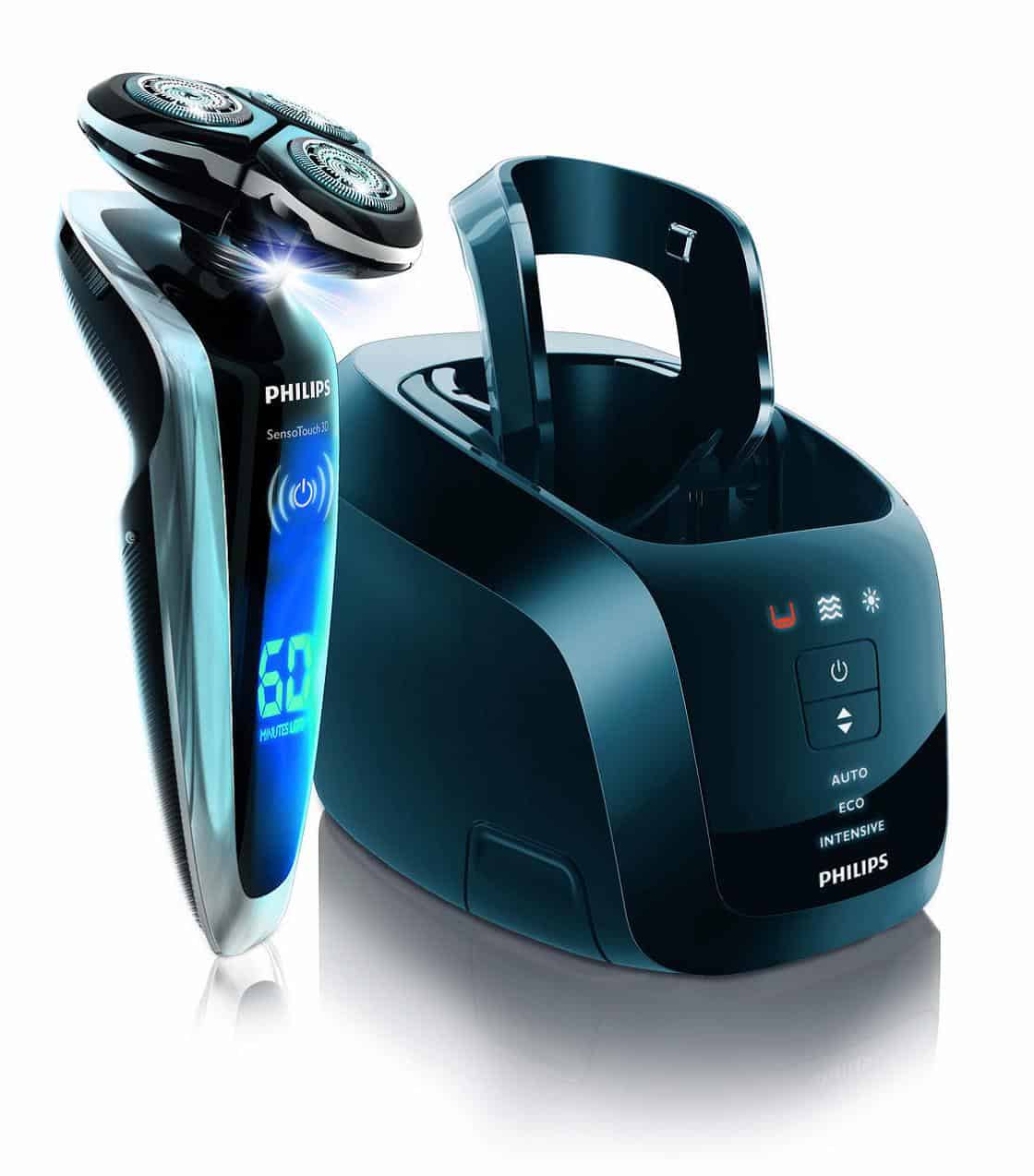 Sydney, Australia – Philips, committed to bringing simplicity to people's lives, announces the launch of its most advanced premium electric shaver to date – SensoTouch 3D. As a leader in pioneering shaving technology, the superior design was created in response to consumer demands that show men care about how their shave feels, and expect not just an expertly close shave, but an advanced shaving experience that leaves the skin ultra smooth, with minimal irritation.
The launch of SensoTouch 3D reinforces Philips leadership position in the male electric shaving market* in Australia, and worldwide, as it continues to carve out new standards for the electric shaving category. Building on the 70 years of Philips heritage and expertise in developing new technology which has over the years completely transformed the consumer's experience of shaving, SensoTouch 3D is now the most advanced electric shaver to launch.
Philips recognises that for men who care about their looks, a great shave is at the foundation of a daily routine and gives them the confidence from which to express their personal style. SensoTouch 3D has therefore been specifically designed to effectively minimise skin irritation and give men a more comfortable shaving experience, making it easy to achieve a flawless look. When tested, 80 per cent of men agree that SensoTouch 3D is the most gentle shave on the skin (Based on international tests of the SensoTouch 3D by Philips Application Research Centre with 195 men in Germany and USA, April 2010)
At the core of the new design and technology are three exceptional features that increase comfort and distinguish the shaver within the premium category:
GyroFlex 3D is the distinctive three-dimensional component that allows the shaver to perfectly follow the unique contours of the face. It ensures that minimum pressure is needed so that the shaver delivers a close shave that minimizes skin irritation.
UltraTrack is the innovative, new shaver head that gives a close shave and keeps skin irritation to a minimum. The shaver head combines three specialised tracks to catch every hair with just a few strokes: slots for normal hair; channels for long or flat laying hair; and holes for the shortest stubbles.
Aquatec is an inbuilt seal that allows men the versatility to choose between a comfortable dry shave and a refreshing wet shave, for those who prefer to use a gel.
The clever and slick design also makes it easy to use; SensoTouch 3D has an easy grip handle for enhanced control, as well as intuitive touch controls and advanced display that shows remaining shaving minutes and indicates when charging or cleaning is needed.  Specific product types within the SensoTouch 3D range also come with a jet clean system that cleans, lubricates and charges the shaver for optimal shaving performance every day.
Peter Bosscher, Senior Manager Business Development Personal Care & Domestic Appliances for Philips Australia & New Zealand says: "Since introducing the first Philishave shaver in 1939, Philips has continued to set the benchmark for electric shaving innovation and performance. With SensoTouch 3D, we have focused on designing a premium results-orientated product for men who want to achieve their best look.  With our most advanced shaver yet, we hope to help men achieve their most advanced shave yet."
Drawing on the same groundbreaking technological innovation is the SensoTouch RQ1160 model, featuring GyroFlex 2D contour-following system, SkinGlide for optimal gliding and Aquatec for the choice between a soothing dry shave and a refreshing wet shave using shaving gel or foam.