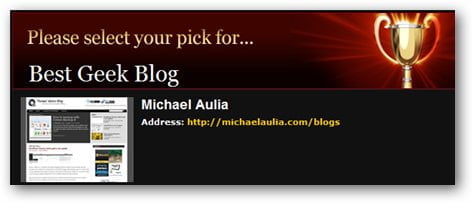 I'm off to Singapore (from 22nd til the 26th of October)! Looks like it's going to be a hectic day on Saturday. We've got the Nuffnang Award ceremony on Friday Night and a whole day of Singapore blogger tour on Saturday (from 8 a.m til 10.30 p.m lol!). It makes me wonder how many people will actually turn up on time, considering that we're going to start the dinner around 8 p.m on Friday Night. Not to mention the speeches, the award, and the after party!
On Saturday, we're going to visit a few places such as:
Raffles Hotel
Mint Museum of Toys
Chinatown Heritage Museum
URA Museum
Bugis Street
Esplanade
Merlion Park & Statue
Singapore Flyer
Clarke Quay
Singapore Royal Selangor Pewter Museum
Orchard Road
Plenty of museum and walking to do! I'm sure it's gonna be tiring but fun, especially that we're all going together in a bus. Wish me all the best. Not sure if this blog is gonna win but you'll never know right? Even if I don't, I'm already feel grateful about this trip.
See you bloggers on the award ceremony and let's rock Singapore! I'll try to blog about the award on Friday night, assuming I still have some energy left, lol.