It is Day 2 (Landed in Singapore around midnight last night and fell on my bed after a hot shower – hey it's practically 5 am in Melbourne when I slept!). Tonight is the ceremony award and many bloggers are actually on the way now to Singapore from all over Asia Pacific! Excited!
I met the Melbourne bloggers yesterday at the airport and we had fun! Everyone was so friendly as if we've already known each other for years :)
Some photos at Melbourne Airport while waiting for boarding:
Checking in the hotel last night:
Here is my room where I'll be sharing with Kenny Sia, a blogger from Malaysia (he'll be arriving today).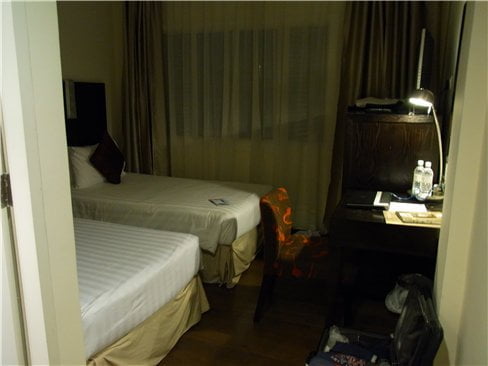 Stay tune for the award ceremony post and photos tonight! (assuming I still have some strength left after the party :D)