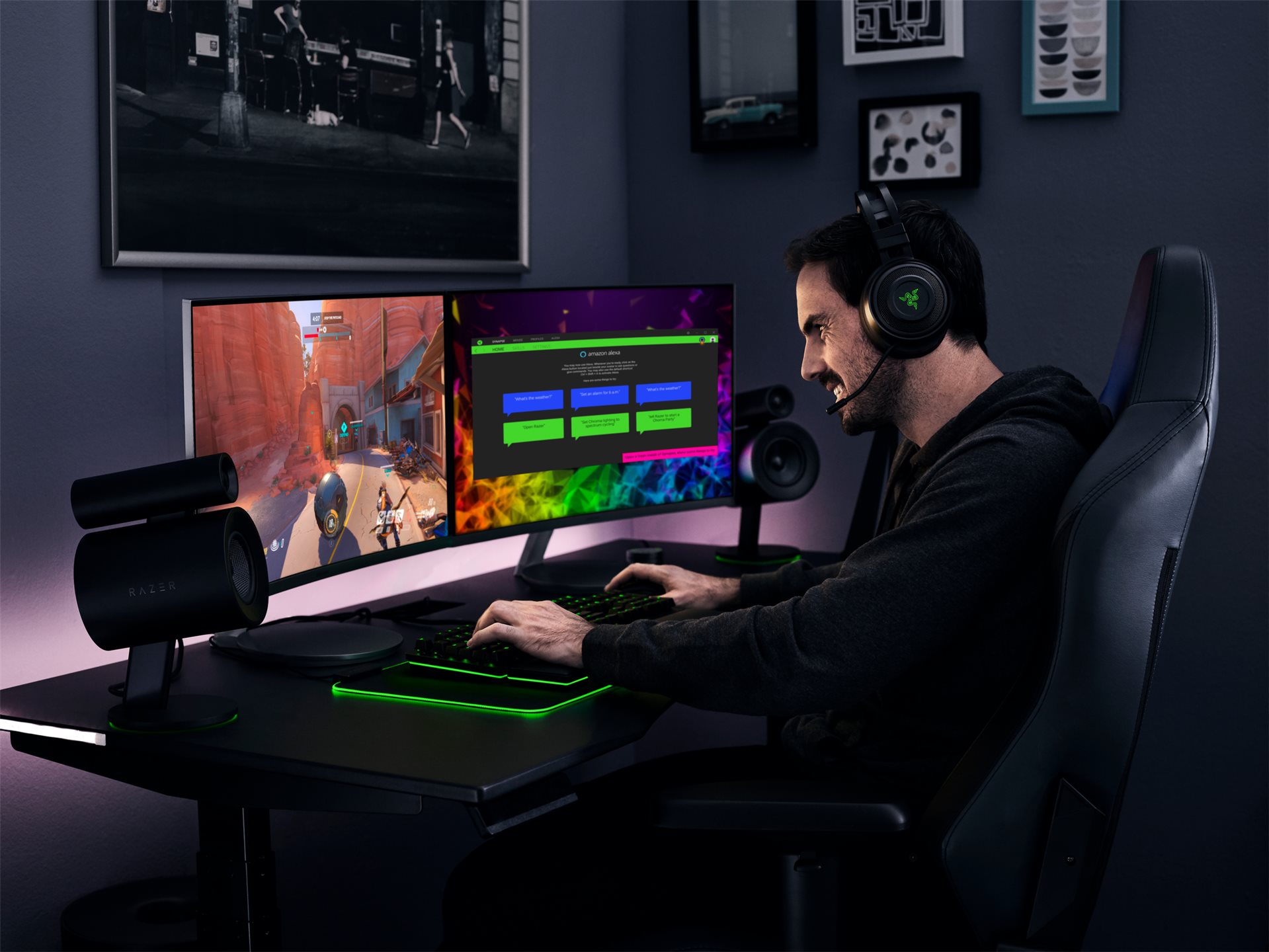 If you are a gamer who has Razer peripherals like the Viper Ultimate mouse, Blackwidow keyboard, or Kraken Ultimate headset, then you are in for a treat. But even if you don't, you can still install Razer Synapse 3 software on your Windows desktop/laptop and has access to the new Amazon Alexa support.
Traditionally, you can only have access to Alexa from your phone, or if you have Alexa-enabled speakers like the Amazon Echo Studio, the cheaper Echo, or the latest Echo Show 8 with an LCD display. Or unless if you plug an Amazon Echo Input to your PC speakers, then you are only stuck with Cortana.
If you have a Windows 10, however, Alexa is also available at Microsoft Store.
Through a new Razer Synapse update announced by Razer, you can now have access to Alexa with any gaming headset with microphone, or a traditional USB microphone like the Blue Yeti Nano.
How to enable Alexa on Razer Synapse
Make sure your Razer Synapse is up to date (try right clicking the system tray icon and select "Check for Updates"
Open Razer Synapse and go to the Modules section. You should see Alexa there on the Available Modules on top. Add/Install it.
Login with your Amazon Alexa account (assuming you have already set it up, if not, do so through the Alexa app on your smartphone).
That's pretty much it. To trigger Alexa, you need to click on the Alexa icon on the Razer Synapse, or use the keyboard shortcut "Ctrl + Shift + A" (which doesn't work properly on mine – Alexa would just execute without waiting for me to say something).
---
It works pretty well as I can say things like "What's the weather like today" and even other Alexa skills that integrate nicely to my smart home devices. Note that while Alexa supports Razer integrations such as being able to control your Razer Chroma lighting, I'm more excited with my PC being able to use Alexa to control my smart home devices.
For example, I can ask Alexa to turn my smart lights off when I'm going to bed after a gaming night session. For example, I can ask Alexa to turn off my Philips Hue Lily Outdoor and Impress Pedestal Light outside, turn my Hue Play lamps on, and more.
Unfortunately, not all Alexa skills are supported through Razer Synapse. For example, it doesn't want to play my playlist from Apple Music saying Apple Music is not supported on the device. And obviously, saying "Show me my front door" to see who's at the front door through Ring Video Doorbell Pro doesn't work either.
If you haven't had Razer Synapse 3 yet but have Razer peripherals, make sure to check that out.