Amazon Echo 3rd Gen (2019) Review – Amazon Echo speakers are not new. In fact, this one is the third iteration of Amazon's smart speakers and it comes with significant upgraded audio quality.
With a 3-inch woofer and increased back volume, the bass now feels stronger without having to grab that extra Echo Sub, plus the mids and highs are supposed to be clearer than before.
Packaging
Design and Features
Like its predecessor, Amazon Echo 3rd Gen (2019) features a cylinder shape surrounded by mesh fabric material. It's definitely the bigger, better brother of the tiny Echo Dot speaker.
The iconic blue ring (to show that Alexa is listening for input and/or responding to your voice commands) is located on the top of the unit.
It has an AUX port at the back which allows you to connect it to another speaker if you want. This way, you have access to Alexa through Echo, but with better sound quality of the connected speaker.
The usual controls are located on the top: Volume controls, Alexa, and Microphone mute for those who are worried about privacy.
Like other Amazon Echo products, having a built-in Alexa mean you can utilise everything that Alexa can do, thanks to her ever-expanding Skills.
For music listening, the easiest ways would be to just get Alexa to play my playlist on Apple Music or specific artists on my Deezer account.
But, I can also use Alexa to control all the smart home devices I have at home, plus use it to broadcast/announcement inside my double-storey home.
Sound Quality
The Echo Plus was supposed to sound better than the Echo 2nd Generation, but we're glad to hear that the Echo 3rd Gen that we are looking at here, actually has the same architecture to the Echo Plus. Meaning, it should sound as good as the Echo Plus (I said "should" because I never actually owned an Echo Plus to compare it with).
After reviewing the Echo Dot and Echo Dot with Clock in succession, my ears definitely give a much solid approval after hearing the Echo 3rd Gen – quite a jump in sound quality and clarity!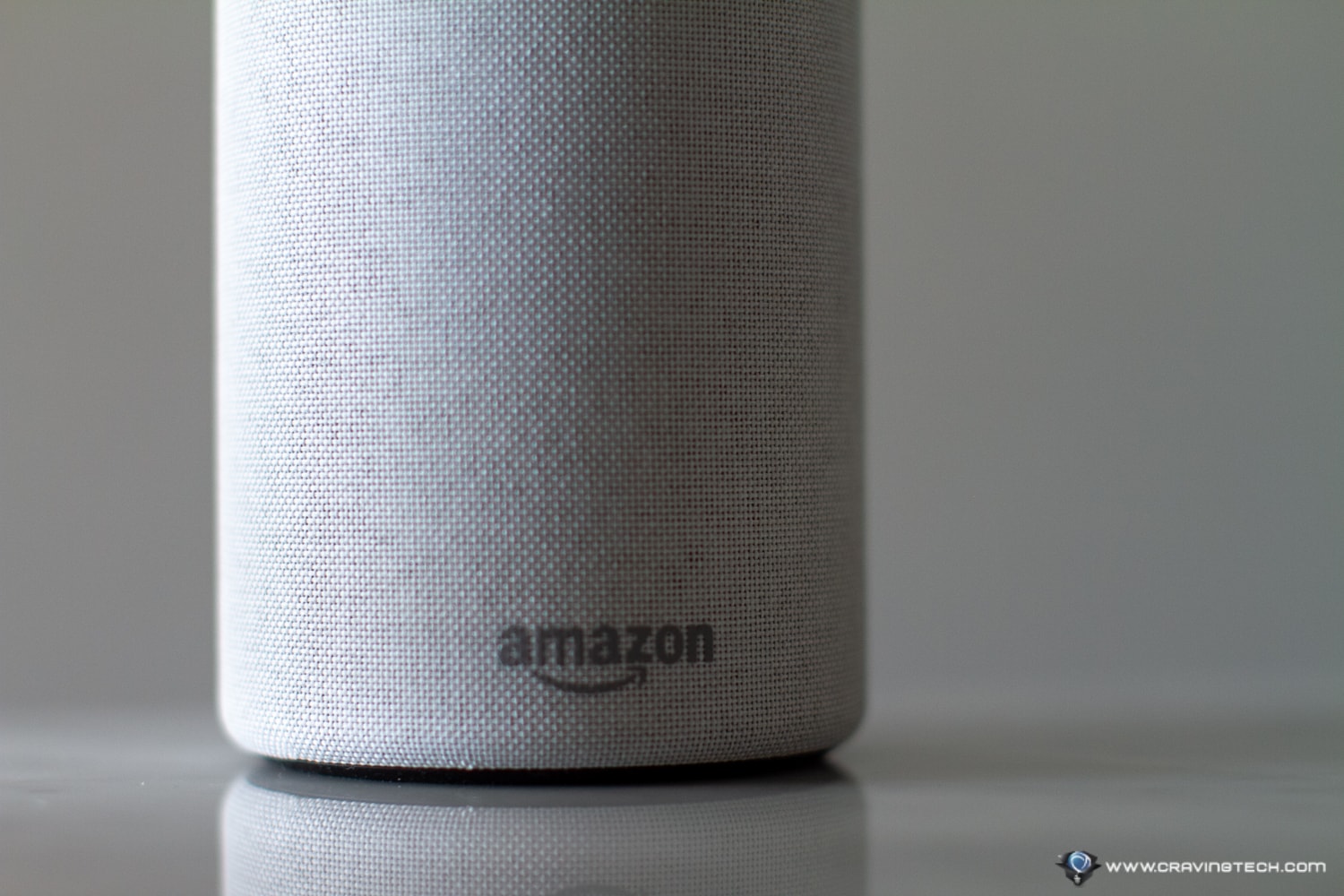 In fact, I was unsure at first because the speaker is actually smaller that I thought it should be, after looking at the pictures. However, as soon as I play some tunes on, I was astonished by the sound it produced.
I also didn't expect the bass to sound this good. I can in fact feel the subtle, yet prominent vibration on my desk as I'm typing this review while listening to some music on it.
The new Amazon Echo is a 360-degree speaker, which can easily fill a small room like our kids' bedrooms. If you like, you can also link another Echo 3rd Gen speaker (or Echo Plus 2nd Gen) for stereo and louder sound.
However, there is an even better Echo speaker with a much more premium sound, the Echo Studio – which I'm still reviewing and the review should be up real soon this week.
Amazon Echo 3rd Gen (2019) Review Conclusion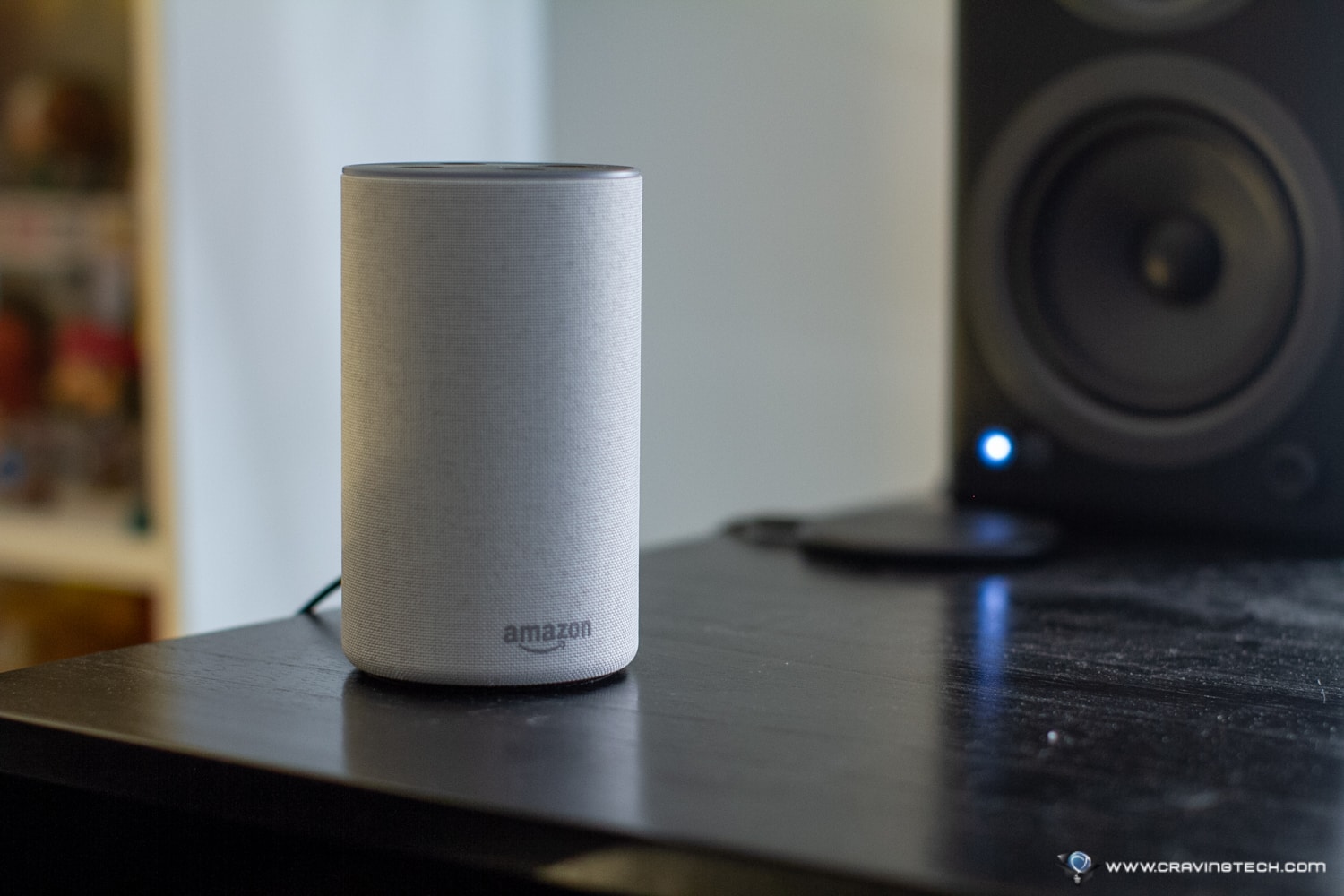 Amazon Echo 3rd Gen (2019) is a nice upgrade from the second generation of Echo if you have one, and also a massive upgrade if you only have the Amazon Echo Dot (or Dot with Clock) at home and want a sound quality upgrade.
With the new sound architecture, the Amazon Echo 3rd Gen (2019) sounds very good and solid, and the bass is quite amazing as well for the size. For just the price of AU$129, the speaker definitely delivers satisfying sound, plus you've got an Alexa Smart Speaker that can do (and say) many things at home.
Its size, price, and performance definitely set the Amazon Echo 3rd Gen as the all-around standard for smart speakers to own!
Disclosure: Amazon Echo 3rd Gen (2019) review unit was supplied for reviewing but all opinions are mine and not paid
Amazon Echo 3rd Gen (2019)
Summary
They say 3rd time is the charm and this time, that might be true!
Pros
A good update to the 2nd Amazon Echo
Good sound quality
Good Bass
Built-in Alexa support
Cons
Most functionalities are tied to Alexa