HP Sprocket Select Review – Smartphones get better and better in taking pictures, making our memories more desirable and real. While we all like to post our memories on our social media channels, there's nothing more personal than having printed photos on our walls, or door fridges.
But not everyone would want to get an expensive photo printer set up at home and at times you want to share the moment instantly to someone. Which is why you need one of these.
HP Sprocket Select is a portable, ink-free photo printer that you can carry with you while travelling with your loved ones, print memories instantly as stickable photos, and share them on the spot. Nothing sounds better than that.
Packaging & Unboxing
The printer itself comes with 10 sheets of HP ZINK Sticky-Backed (stickable) photo paper to start with, so you can start printing your photos right away. You can also grab an extra 20 sheet pack of HP Zink Photo Paper 2.3 x 3.4" (5.8 x 8.7 cm) for around AU$17.
Design and Features
HP Sprocket Select is slightly bigger than the original HP Sprocket I reviewed a couple of years back – which means it also prints bigger photos (about 30% larger).
It can easily fit into any bag or a big purse. There is only one physical button on the printer to turn it on and off. All other functions are done via the HP Sprocket app that you can download for free on both Android and iOS.
The printer is charged via microUSB and the battery should last around 25-30 photo prints. There is an LED to indicate a variety of different status such as low battery (Red), paper jam, Idle (White), etc.
You can insert up to 10 photo papers at a time and printing a photo can take up to 1 minute. In my tests, I usually had to wait for around 10 seconds before the printer even starts printing (most likely it was waiting for my photo file to be successfully transferred to the printer's memory via Bluetooth).
So, to get the printer going, you need to go through a super easy setup using the app – which only took me a few minutes really without a hitch.
Using the app (once it's connected to your HP Sprocket Select), you can print photos from your smartphone's gallery, or even from Instagram and Facebook account.
You can edit your photo once it's selected, select the amount of copies (in case you want to share it with others), and also add stickers and texts if you want to. There is also a Tile mode where you split a photo into a few different photo papers so you can "combine" them together on a big wall. You can also use the Photobooth mode and more.
Like the original HP Sprocket, HP Sprocket Select is utilising the ZINK technology which means you can print without using ink. You do have to use the ZINK photo paper, which is more expensive than using standard photo paper. But they are stickable and less messy, plus you don't have to refill your printer with ink cartridges.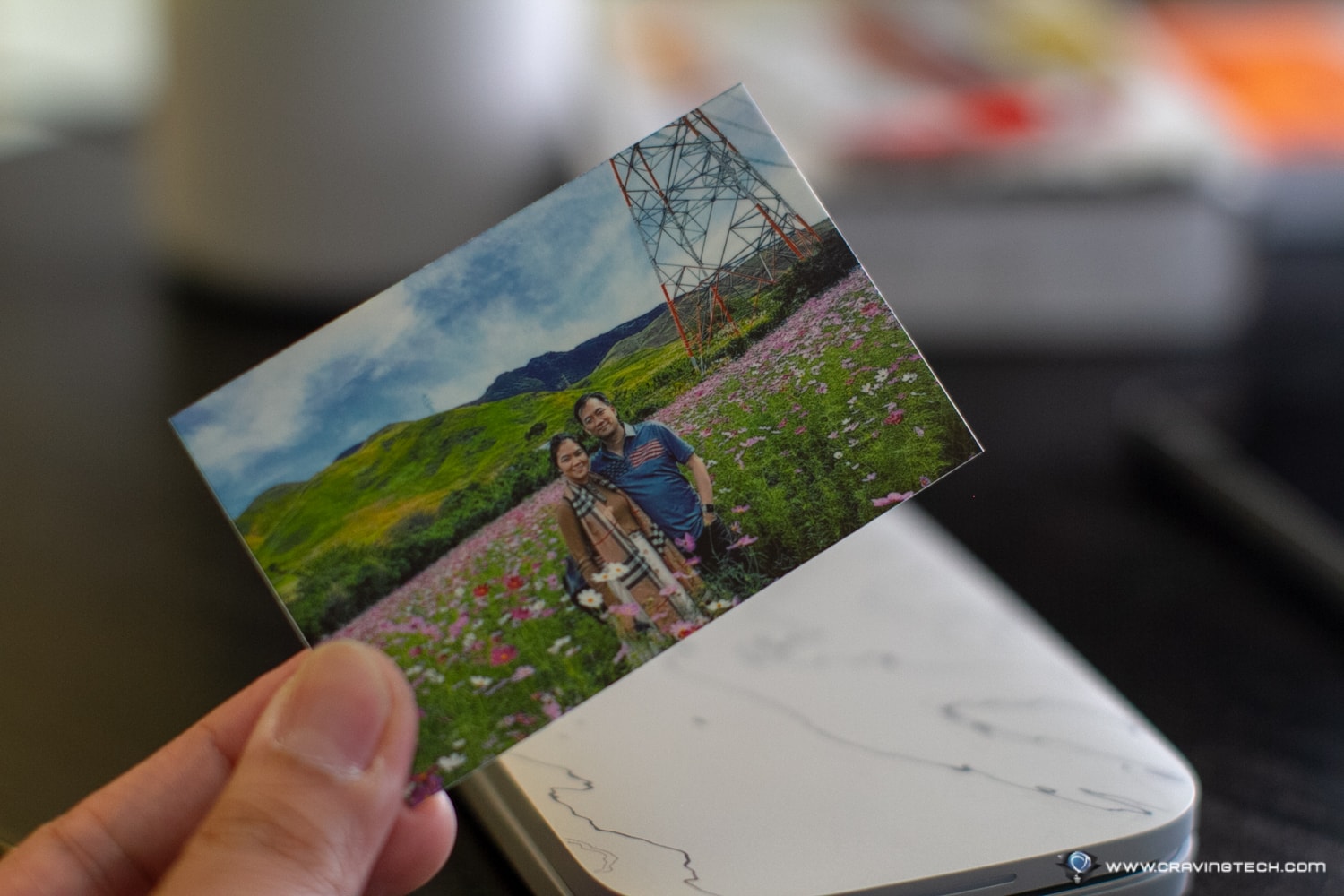 I find that the print result is quite satisfying at 321 x 600 dpi resolution. The colour accuracy is pretty good, though not perfect in some colour palette. Overall, I'm pretty satisfied with the whole printing experience. Though it doesn't print instantly in a way (1-2 minutes printing per photo), the experience is so seamless and easy that it doesn't matter. Plus, it's actually fun and somewhat soothing looking at it printing your photo.
I can see the portable printer being useful for many different events and occasions. If you are having a road trip like a friend's bachelorette party or go for a holiday with your family, HP Sprocket Select is a fun way to share your memories to everyone.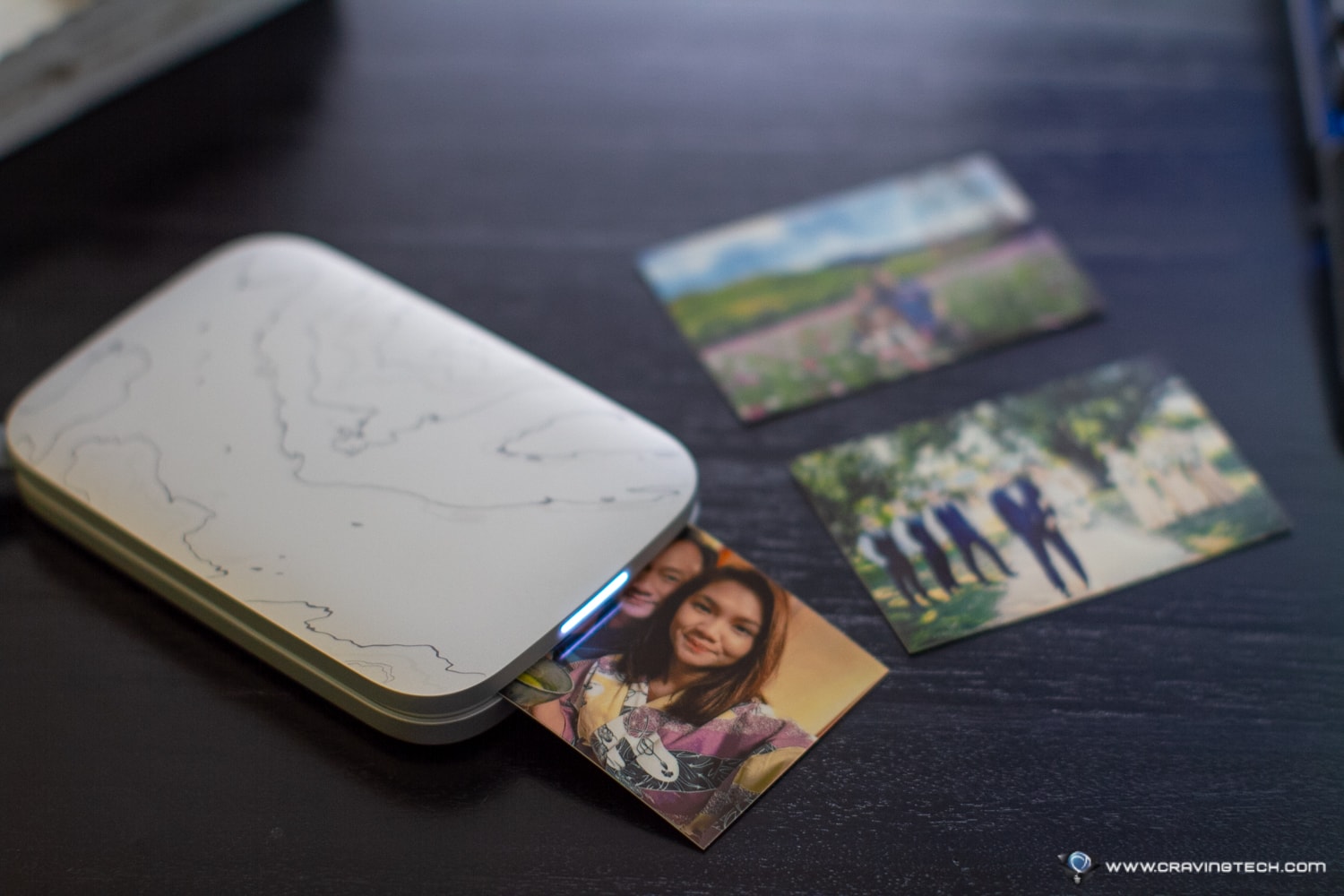 Or you can also use your phone to take pictures of an event's guests, print, and then stick the photos on the decoration wall. Or like our wedding last year, we took a memory of the day and then glued them in the reception area for the guests to see.
HP Sprocket Select Review Conclusion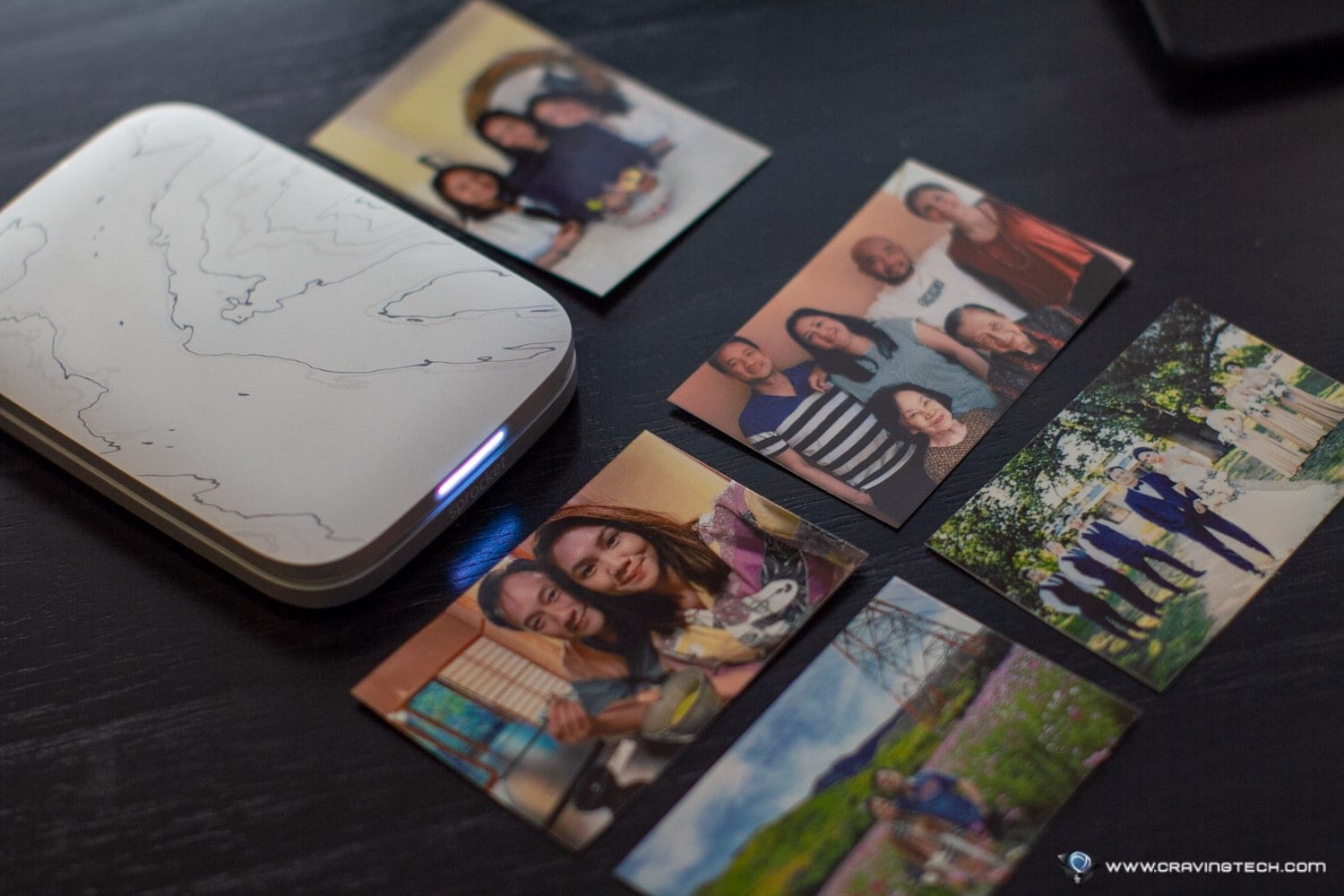 HP Sprocket Select is a fun, easy-to-use, portable, photo printer suitable for all ages. You can print photos directly from your phone via Bluetooth, or from your social media like Instagram or Facebook.
The portable photo printer has a lot of use – to share memories, to decorate a wall or as a memento when a live event is happening, and more. The photo papers are stickable, making sharing is even more caring than usual.
It's not the fastest in printing photos, but eh, who cares. The result is great and the whole printing process is so seamless and easy.
HP Sprocket Select can be purchased for AU$199 at many retailers around Australia (and Amazon) but the cost is obviously coming from having to grab the special ZINK photo papers. But memories are more valuable than money, so that's that.
Disclosure: HP Sprocket Select review sample was supplied for reviewing but all opinions are mine and not paid
HP Sprocket Select
Summary
This portable photo printer from HP is easy and fun to use. Plus, no messy inks to mess with (pun intended)
Pros
Portable photo printer
Good photo print quality
Requires no ink (ZINK Paper)
Lots of editing options with the app
Cons
Not the fastest when printing photos
Depending on usage, getting ZINK papers can be costly