Amazon Echo Dot Review (3rd Generation) – The Amazon Echo Dot is the small gateway to having Alexa and a smart speaker at a minimal cost. It's basically a compact speaker with built-in Amazon Alexa where you can use voice commands to play music from your favourite music streaming services, ask for the weather today, turns off your lights, and more.
And if you have other "dumb" speakers at home, you can actually connect Echo Dot via Bluetooth or using a 3.5mm cable to hook Alexa to your speakers. It's pretty nifty.
Amazon Echo Dot Review (3rd Generation) – Packaging
There's not much in the packaging, apart from the Echo Dot and a power cable. There is no 3.5mm cable included.
Amazon Echo Dot Review (3rd Generation) – Design, Features, and Sound
The Echo Dot is Amazon's most popular voice-controlled speaker and it's easy to see why. It's only AU$44 at the moment (Amazon AU), and yet it offers many hidden gems at your disposal. While it can easily fit at the palm of your hands, the Echo Dot is not exactly a portable speaker because you still have to plug it to a power socket. However, you can easily carry it in a bag or backpack for travelling.
The unit is covered with fabric materials on the sides (where the sound comes from) and has four physical buttons on the top: Volume Up, Volume Down, Action, and Microphone Mute. These are definitely the most frequent actions you'd perform and I'm grateful they add these quick shortcuts onto the unit itself, rather than having to rely on your voice commands all the time.
Design wise, it's a far more modern and stylish compared to the 2nd Generation.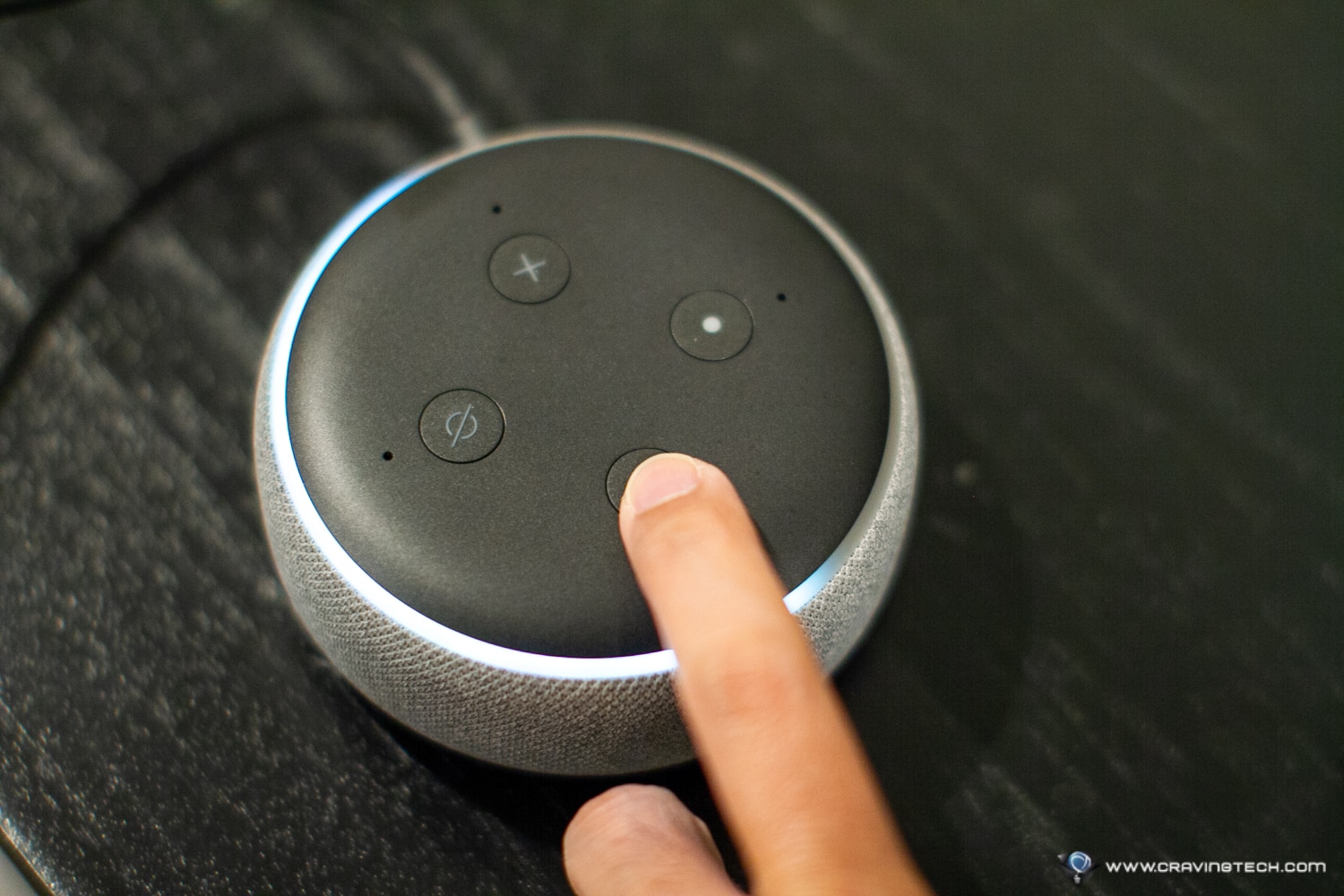 To be honest, I wasn't expecting much in terms of sound quality, but Amazon managed to amaze me. Even with this tiny size, it's still very enjoyable to listen to it. Sure, there is practically no bass to boast about – I mean, yes you can hear it, but it's quite distorted and hollow. However, for casual listening to music at home or in a hotel room, the Amazon Echo Dot is great. Songs with acoustic instruments and vocals are enjoyable to hear with the Echo Dot.
The tiny speaker is after all, powered, so we should expect some kick out of it at least. If you want more, you can add an Amazon Echo Sub (which I'm currently reviewing at the moment) for that extra bass.
If you are thinking to get the Amazon Echo Dot, it's probably not for the sound. Well, Alexa is built-in, and because of the unit's small footprint, you can practically place it anywhere around the house: on the kitchen bench, on your bedside table, or even in the toilet to accompany you while you do your business.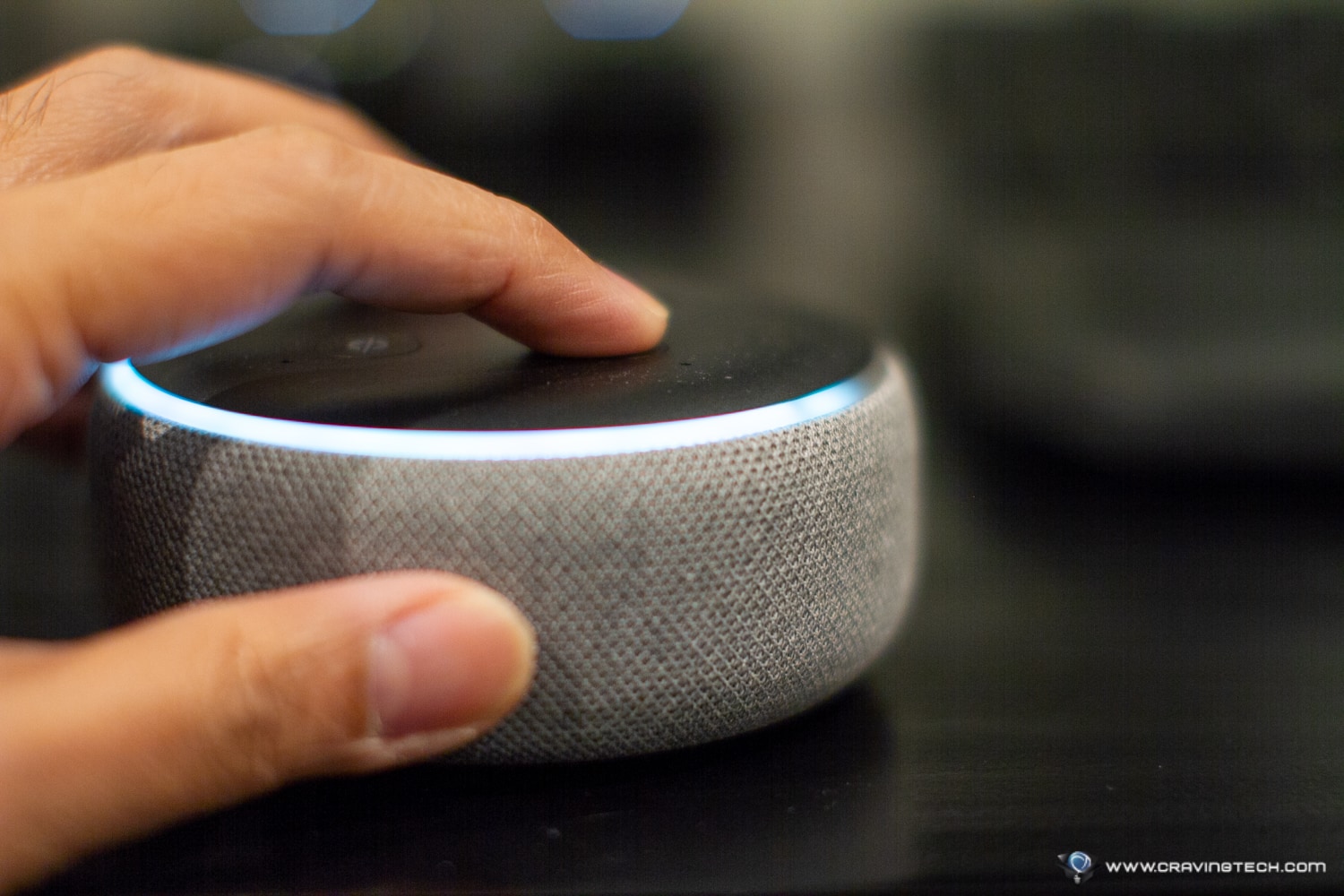 So what can you do with the Amazon Echo Dot & Alexa? Well, plenty – assuming you have other smart home integrations around the house. For example, here are the things you can do with Alexa through the Echo Dot:
Announcing something to every other Echo devices in all rooms (like "dinner is ready", etc). I find this useful in my double-storey home and the announcement works to my AudioEngine A5+ speakers through Amazon Echo Link. It should technically work with Sonos One as well if you have it, but I have yet to test this as mine is not plugged at the moment.
Turning off the lights if you have smart bulbs and lights like the Philips Hue range. "Alexa, turn on my backyard" voice command seems to work well at home, turning my Philips Hue Lily Outdoor Spot Lights on instantly. Or my bedroom lights when I'm off to bed (a combination of Philips Hue 2.0 bulbs and Hue Go).
Playing music from my Deezer account, and also Apple Music (which was recently enabled to Amazon Australia customers). You can use the Echo Dot to play the music to a specific room, or speakers set that you have set up in the app. For example: "Alexa, play Imagine Dragons at the Lounge".
There are tons of other integrations, so make sure you check the list of Alexa Skills to see if your devices & services are supported.
Amazon Echo Dot Review (3rd Generation) – Conclusion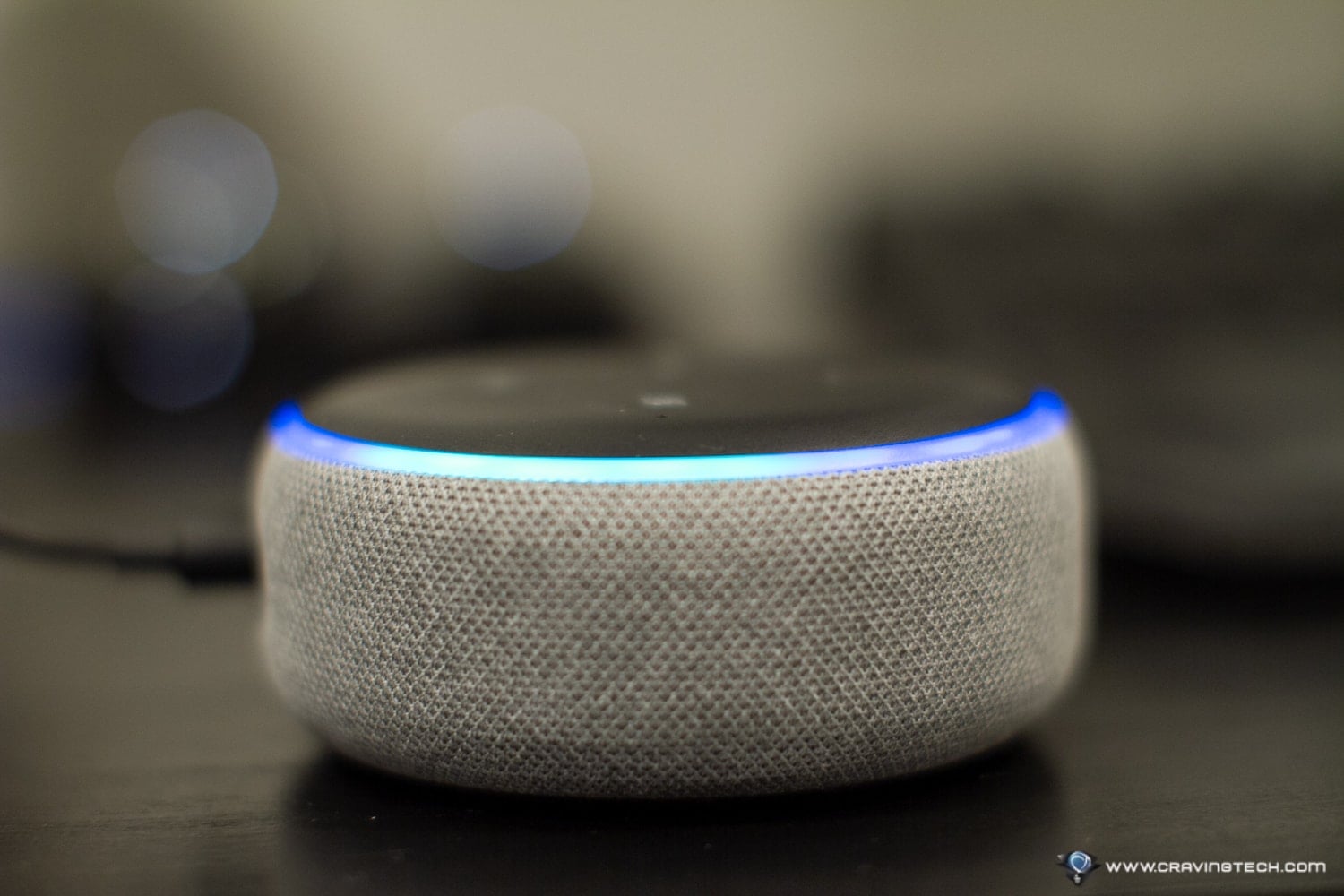 It's easy to see why many people fall in love with the Amazon Echo Dot speakers. With Alexa built-in to this compact speaker, you can practically add Alexa to anywhere inside hour house. It's also not expensive to get, so you can end up buying 2-3 of these to complete your smart home setup (assuming you are into using Amazon Alexa).
Alexa works really well in terms of recognising my voice & Asian accent (in fact, better than Siri in my experience). I've used it frequently to broadcast a quick message to my wife on a different floor or to quickly play music in my living room while I wash dishes, or preparing for dinner.
Of course, if sound is your primary concerns, you should be grabbing the bigger, better Echo or Echo Plus speakers instead. However, the Echo Dot kindly offers Bluetooth & wired connection to your bigger, better speakers without having to purchase better Echo speakers. It's an awesome design decision from Amazon here.
Amazon Echo Dot (3rd Generation) is available at Amazon Australia & U.S.
Disclosure: Amazon Echo Dot (3rd Generation) review sample was supplied for reviewing but all opinions are mine and not paid
Amazon Echo Dot Review (3rd Gen, 2019)