ASTRO A40 & Mix Amp Pro TR Review – ASTRO has spent many years working together with professional gamers and eSports players around the world to create gaming peripherals that they'd use.
And now, they are making what they called is the "best performing audio system" ever – the ASTRO A40 TR Gaming Headset, with the MixAmp Pro TR that you can purchase separately to enable better sound controls and voice clarity from your team.

ASTRO A40 & Mix Amp Pro TR Packaging
I have the PC/PS4 model so an optical cable is included to hook the headset up to your PS4 console (through the MixAmp Pro TR).
ASTRO A40 TR Gaming Headset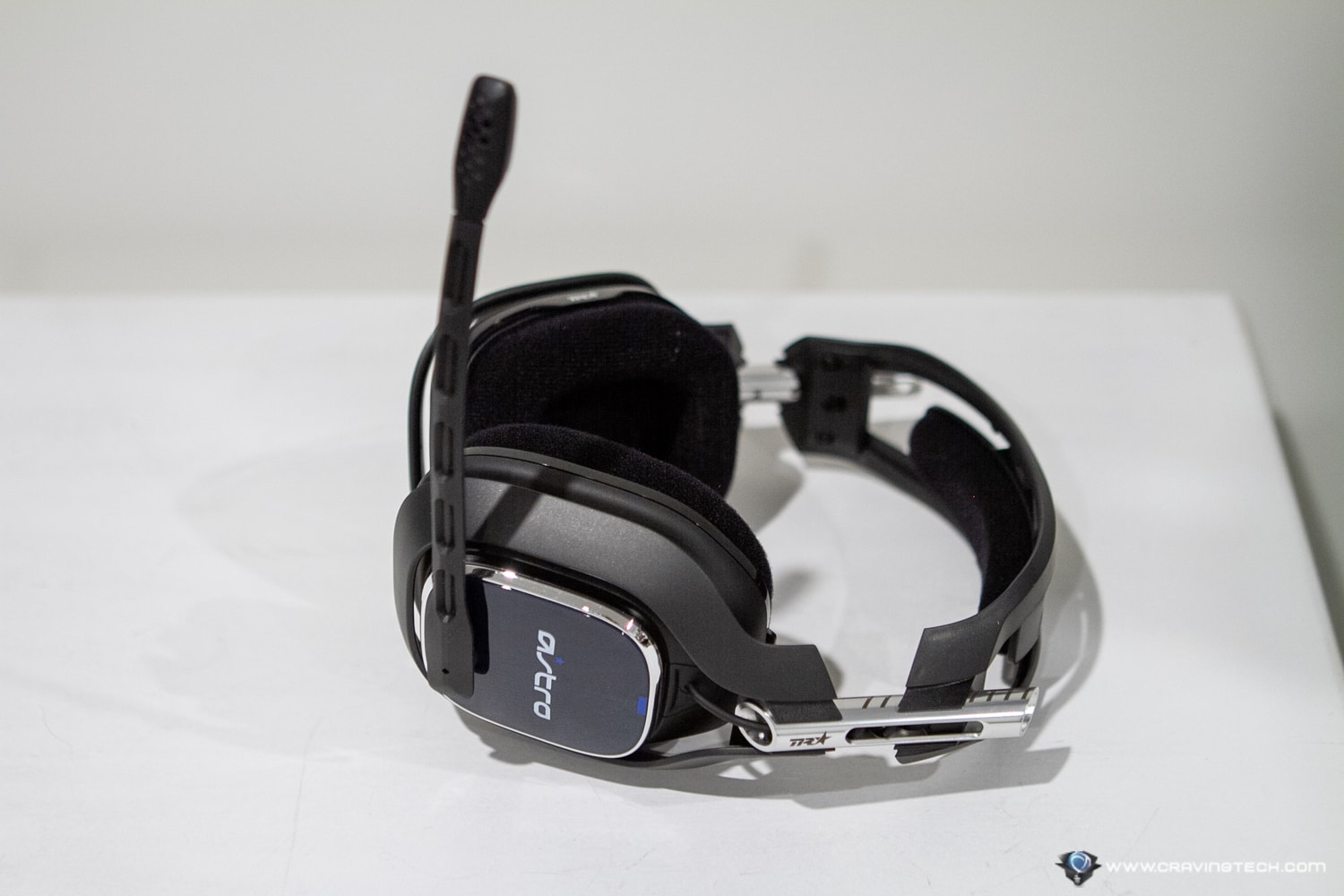 In collaboration with Pro Gamers, the ASTRO A40 gaming headset features the ASTRO Audio V2 with a more balanced signature sound. This is definitely important because the ASTRO A40 TR gaming headset is designed specifically for competitive, professional gamers. While you might not be one of the eSports players or just playing casually, you'd still want to have a headset that gives you a competitive edge, without sacrificing audio quality.
Design wise, I really like the premium, professional look of the ASTRO A40 TR compared to the previous ASTRO A50 wireless gaming headset. You can still see some resemblance, but it's not as colourful on the metallic tubes. It's also wired, which is quite important in a competitive environment to eliminate any possible wireless interference.
The headset is pretty light and has reasonable amount of padding. It's an open-back headset which gives you a broader soundstage though you can hear the sound leaking outside if you place it on the table. However, I quite like an open-back headset because you get a more expansive feel and your ears would thank you (closed-back headset tends to press you on the ears for a tighter feel + hotter in Summer).
However, you can purchase an additional ModKit to transform the TR40 to a closed-back noise-isolating headset by changing the speaker tags, ear cushions, and headband – perfect for a tournament's environment. A voice-isolating microphone is also included in the ModKit to ensure you can communicate with your team effectively with all the noise around the stadium.
ASTRO MixAmp Pro TR
The MixAmp Pro TR is for those who are serious in making sure the audio comes out perfect in every occasion. For example, you want to hear more footsteps during the frantic of a battle, or you want to lower your chatty teammates' voices so you can focus more on the game. It also features Dolby Digital Surround Sound processing that you can turn on and off. You can also switch from PC to PS4 (or Xbox One, depending on model) through this controller box.
Two rotary, main dials offer the choices to change the overall volume instantly and to balance between in-game and chat voice. These adjustments are done on-the-fly and always within an arm reach. It's also a powerful tool for live game streamers. According to ASTRO, it features customisable, transformer-isolated stream output to ensure clear sound for your livestream viewers.
The other important feature of the MixAmp Pro is also the digital daisy-chain connection support. This allows multiple MixAmp Pro TRs to be connected together with all your team members. But of course, this requires the whole team to use the ASTRO's solution.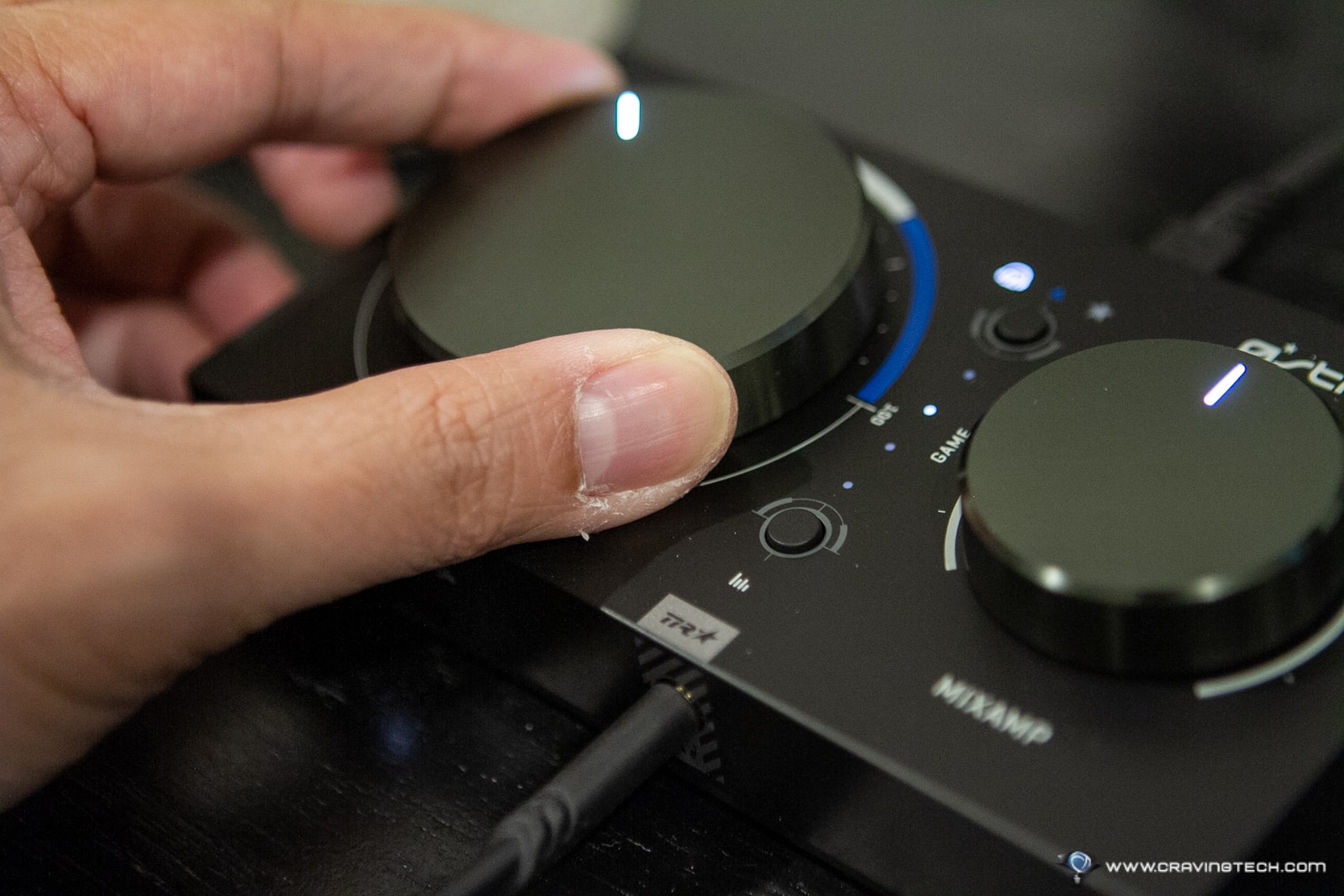 Sound Experience
The headset overall gives me a very positive experience. There are 4 presets on the headset that you can change through ASTRO Command Centre software, but I like the "Tournament" preset for playing Overwatch. Now, usually a "Tournament" preset will make the overall game sounds tinny as the equaliser will try to enhance footsteps alike and toned down the rest. However, I somehow find that this preset doesn't do that. I can still enjoy all sort of sounds and effects in Overwatch, while being able to enjoy incoming threats through sound alone. I did try cycling through the presets and notice the weapon sound especially gets toned down a little and less bassy on the Tournament preset, but not to the point of abysmal.
In Overwatch, I had a moment when I saw the enemy's Reaper hiding behind a building near our team. I then still focused on helping my teammates with the on-going battle, but with the help of ASTRO A40 TR, I switched my attention back quickly as soon as I could hear him moving. The audio separation in the game made this possible, and could save your team from a complete annihilation.
ASTRO A40 TR with MixAmp Pro TR overall offers quite a balanced sound that you'd enjoy. You might be disappointed if you want more oomph or super bassy sound for explosions alike though. But in a competitive environment, a bombastic, over-the-top bass is unnecessary anyway.
ASTRO A40 TR with MixAmp Pro TR Review Conclusion
ASTRO A40 TR & MixAmp Pro TR is a professional, tournament-ready gaming headset with great audio, design, and controls. This is definitely the complete package if you are looking to play games professionally, or even competitively with a bunch of friends.
It has one of the best sound balance in games, especially when playing competitive first person shooter (FPS) games like Overwatch. You can still enjoy all the game's sound ambience and weapons, but the headset manages to highlight the most important factors like footsteps and voices. With the MixAmp Pro TR controller, you can also cycle through different presents for different games (and you can change & save them into your MixAmp Pro TR), and support Digital Daisy Chain for a more effective and clear team communication.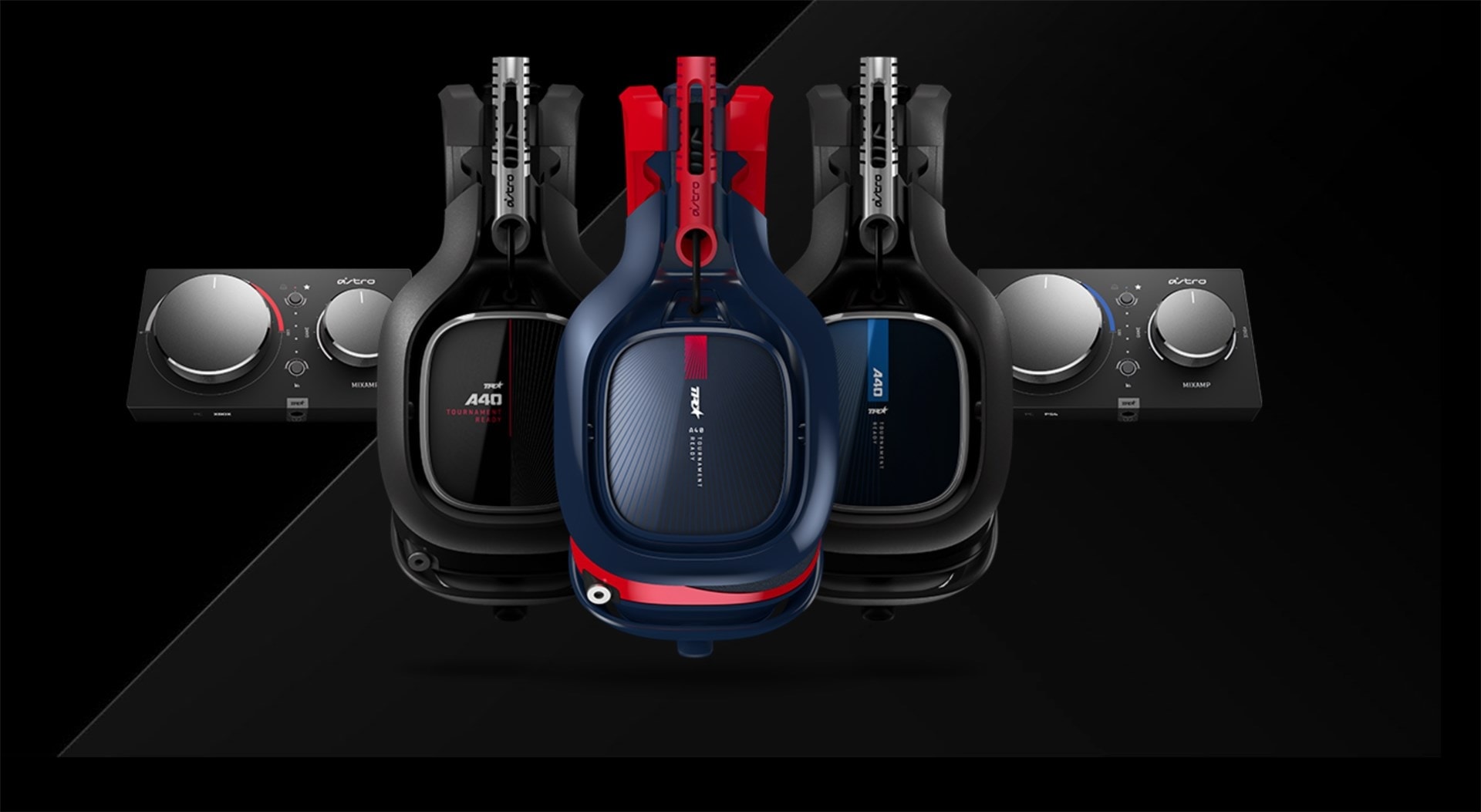 For casual gaming, they might be an overkill, unless of course, if you are a fan of ASTRO Gaming and you want the best, wired, gaming headset from them. You can also just grab the ASTRO A40 TR without the MixAmp Pro TR, and add it after you've saved some more money.
The ASTRO A40 TR & MixAmp Pro TR bundle is available for AU$449.95 at many retailers around Australia, and at Amazon U.S.
Disclosure: ASTRO A40 TR & MixAmp Pro TR review sample was supplied for reviewing but all opinions are mine and not paid
ASTRO A40 TR Gaming Headset & MixAmp Pro TR Review