Amazon Echo Input Review – Amazon Echo Input is a little, handy smart device from Amazon that can transform any dumb speaker to a smart speaker.
It does this by connecting itself to a speaker through a 3.5mm audio cable (Aux) or Bluetooth, which will then "plug" Amazon Alexa to that speaker. This means if you already have a speaker and would love to have Alexa, you do not need to get a built-in Alexa speaker like the Sonos One or Amazon Echo Dot.
The Amazon Echo Input is equipped with four microphones, so you can talk to it without having to stand next to it. It doesn't have a speaker obviously, because it will make use of the speaker it's connected to for the audio feedback.
Setting it up is very simple. I plugged it to my AudioEngine A2+ that I'm still reviewing but also worked great on the A5+ and if you have portable speakers like the Ultimate Ears MEGABOOM 3, it should work as long as they have an Aux input or Bluetooth connectivity.
With the help of Alexa app (available for free on Apple App Store and Google Play Store), I had the Echo Input connected to my Home Wi-Fi network in no time and able to accept voice inputs right away.
I found that I didn't need to shout or stand close to it for the Echo Input to capture my voice command. It also have a mute button in case you do not want it to listen to you all the time.
The good thing is that you can move the Echo Input around the house as needed. Think of when Alexa will be useful around your house. Remember, Alexa can do a lot of things like creating a simple timer, playing songs from your favourite music streaming service, read the weather or news, and even interacting with your smart home devices such as turning your smart lights on and off. I like turning my Hue backyard lights on and off with Alexa every now and then.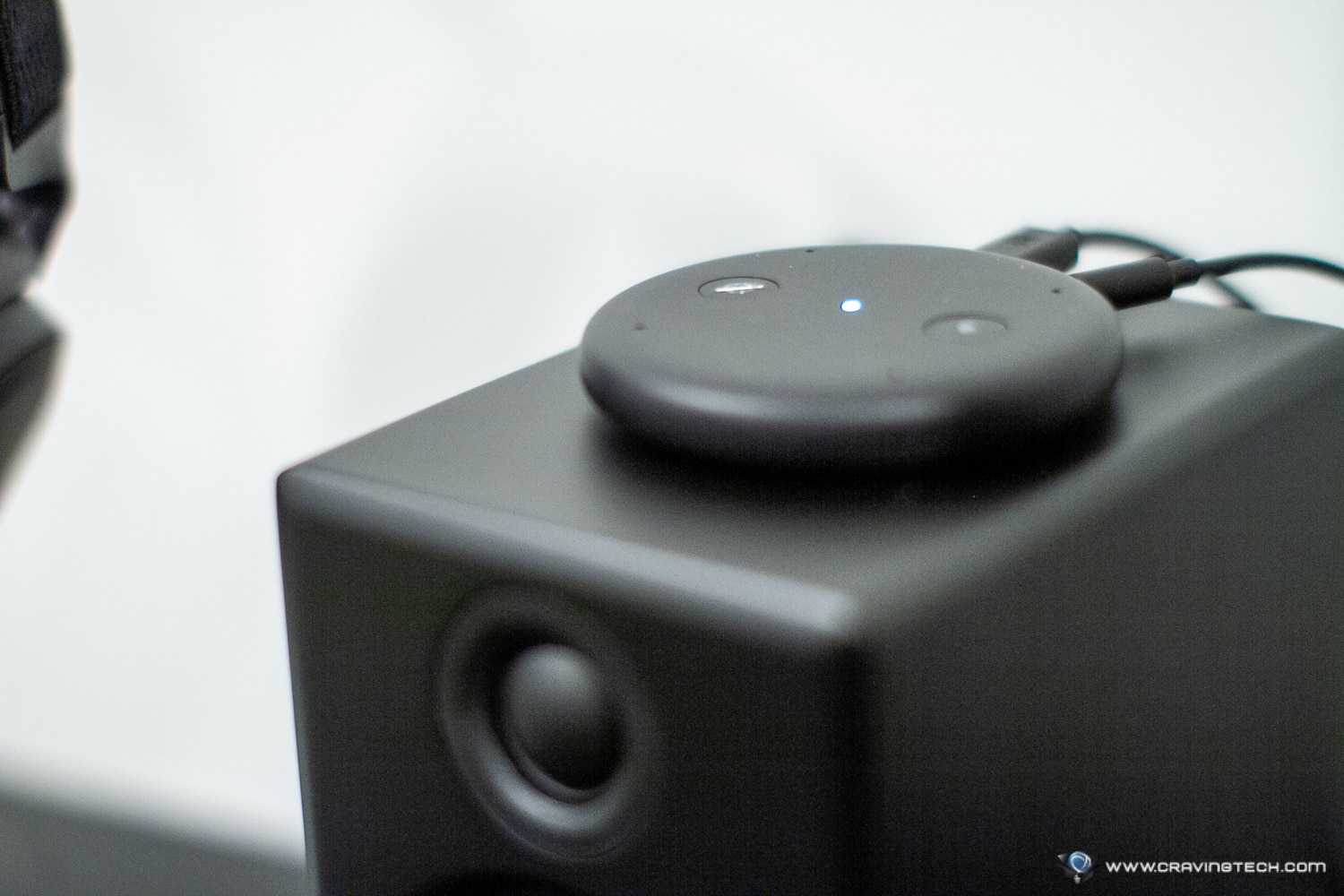 I have the Echo Input set up in my Study area on the first floor because I sometimes use the "Broadcast" voice command to convey a message to my wife on the Ground Floor (yeah, I'm lazy). But if you have an awesome, audiophile speaker setup at the lounge, you can ask Alexa to play your playlists there without lifting a finger.
Amazon Echo Input Review Conclusion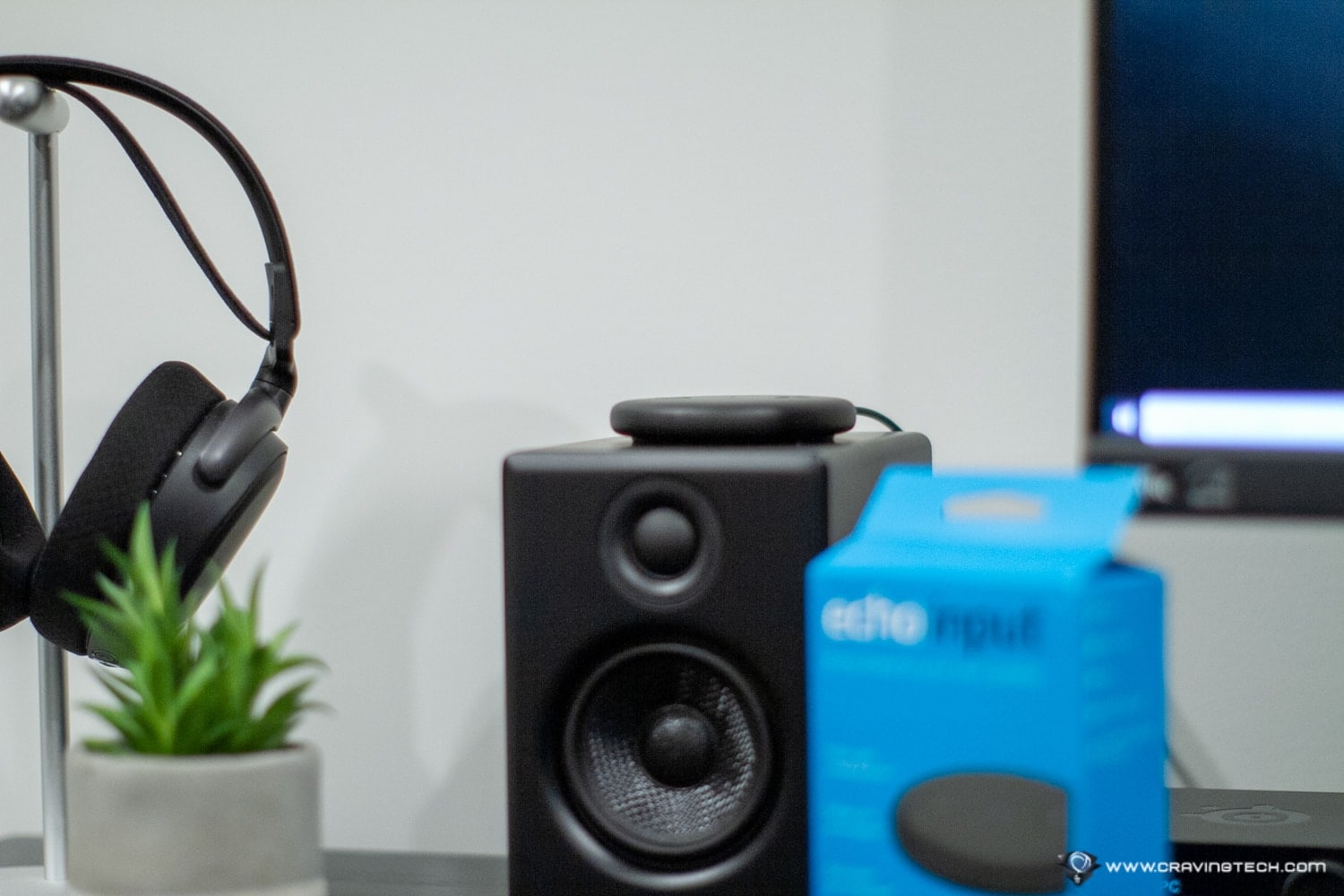 The Amazon Echo Input is a game changer to the smart speaker industry. Rather than forcing you to get an Alexa's built-in speaker (which you may not need), Amazon offers a smart, easy option to simply hook Alexa to any speakers set up you have at home (through Aux or Bluetooth connection).
It's definitely the easiest and cheapest way to add Alexa to your home through an existing speaker, both wired and portable.
Amazon Echo Input can be purchased for AU$55 at Amazon (Australia | U.S).
Disclosure: Amazon Echo Input review sample was supplied for reviewing but all opinions are mine and not paid