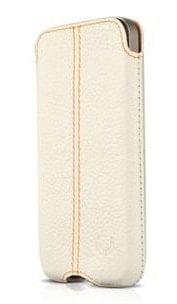 Craving Tech is proud to announce another giveaway in collaboration with BeyzaCases, for ANYONE-ANYWHERE in the world to participate! The winners will either get an iPhone 4 or an iPad 2 Zero Series case from BeyzaCases (BeyzaCases Zero Series case review here), delivered straight to your door.
I've been reviewing a few BeyzaCases products in the past (such as the iPad Executive, iPhone 4's SlimLine Stripes, and the iPad SideSeries) and I can truly vouch for the quality of the leather and craftsmanship. Due to the high quality material, the price is normally a little bit more expensive than eBay's or Made in China cases. Thanks to this giveaway though, everyone can now has a chance to taste the quality of their product!
The iPhone 4 Zero Series case is valued at €24.95 and the iPad 2 Zero Series case is valued at €54.95. Check out the details of the giveaway below.
How to win a Zero Series iPhone 4 or an iPad 2 case from BeyzaCases
Like BOTH BeyzaCases and Craving Tech Facebook Fan page.
Post about this giveaway or share it on Twitter
Other rules:
ANYONE in any part of the world can participate and the prizes will be delivered to you.
The color will be chosen at random.
Let me know on the comment section below whether you want to win the iPhone 4 case or the iPad 2 case (not both unfortunately :))
Winners will be announced on the 27th of June at Craving Tech

Don't have an iPhone 4 or an iPad 2? That's okay! Join the fun and you can give the prize away to your loved one if you win (or what ever you want to do with it)!