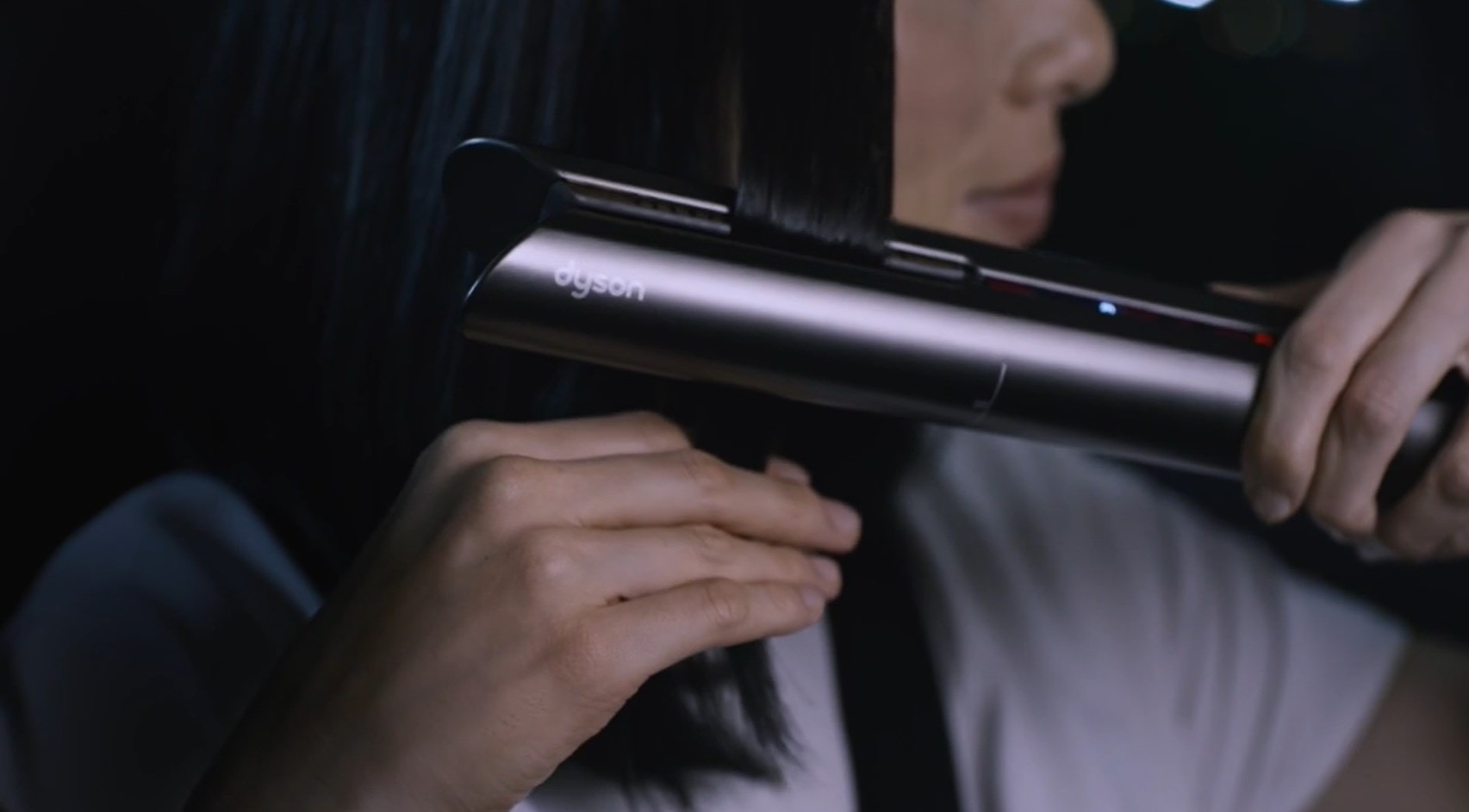 Today, Dyson has launched another new product for the ladies, the Dyson Corrale hair straightener. Ever since we attended the Dyson AirWrap launch and reviewed both the AirWrap and Dyson Supersonic hair dryer with real Gold, this next product doesn't come as a surprise.
After all, Dyson has already researched and perfected the technology to treat and style hair without the damaging heat. Plus, with the Dyson cordless vacuum cleaners like the latest Dyson V11 that I reviewed, Dyson scientists can already utilise batteries efficiently.
The Dyson Corrale hair straightener uses microhinged plate technology which flex to shape and gather hair. The result is an amazing hair straigthener that doesn't burn your hair to crisp and also a cordless one! It has definitely made things easier to style your hair without the cords!
"We engineered unique flexing plates of magnesium copper, wire eroded to a precise accuracy of 65 microns to adapt to the shape of the hair tress. The copper plates wrap around the tress, applying even heat and tension to all the hair strands, keeping them aligned.", according to James Dyson.
Apparently, Dyson has been researching into the science and trickery of hair straightening for almost a decade (7 years to be exact). With around £25 million invested, over 600 hours of user trials with over 800 participants, perfecting hair straightener seems to be a serious business for Dyson.
Dyson Corrale has an Intelligent Heat Control with three heat settings: 165-degree Celsius, 185-degree Celsius, and 210-degree Celsius. Like both the Supersonic hair dryer and Airwrap, there is a bulit-in sensor that measures temperature consitently (100 times a second in Dyson Corrale). This is to ensure exact, accurate heat is always applied.
Dyson Corrale can be used for up to 30 minutes roughly, and can be fully recharged in 70 minutes. And of course, for longer sessions, you can use it while it's plugged in with the charging cord. There's also a cool charging dock included.
The Dyson Corrale straightener will be available in Australia on Dyson.com.au and at Dyson Demo Store – Beauty Lab in Sydney's QVB from 24th April, with an RRP of $699. From 1 May, the Dyson Corrale will be available at David Jones, Myer, Sephora and Adorebeauty.com.au.
We are not sure whether we'll be getting a review unit like we used to, so stay tuned for that!