Dyson has unveiled the Dyson Gen5outsize cordless vacuum, designed specifically for larger cleaning tasks. Building upon the intelligence, power, and performance of the Dyson Gen5detect cordless vacuum, the Gen5outsize has been redesigned and re-engineered to provide a 150% larger bin, a 25% wider cleaner head, and swappable battery technology for extended cleaning sessions of up to 70 minutes.
Tailored for deep cleaning in spacious homes, the new Dyson Gen5outsize is driven by the latest fifth-generation Hyperdymium motor, delivering a remarkable suction power of 250 air watts. This ensures effective removal of both large debris and microscopic dust particles, with a fully sealed, whole-machine HEPA filtration system that captures 99.99% of particles as small as 0.1 microns, including diesel soot. The re-engineered Fluffy Optic cleaner head enhances visibility by revealing twice as much microscopic dust on hard floors, making cleaning more precise.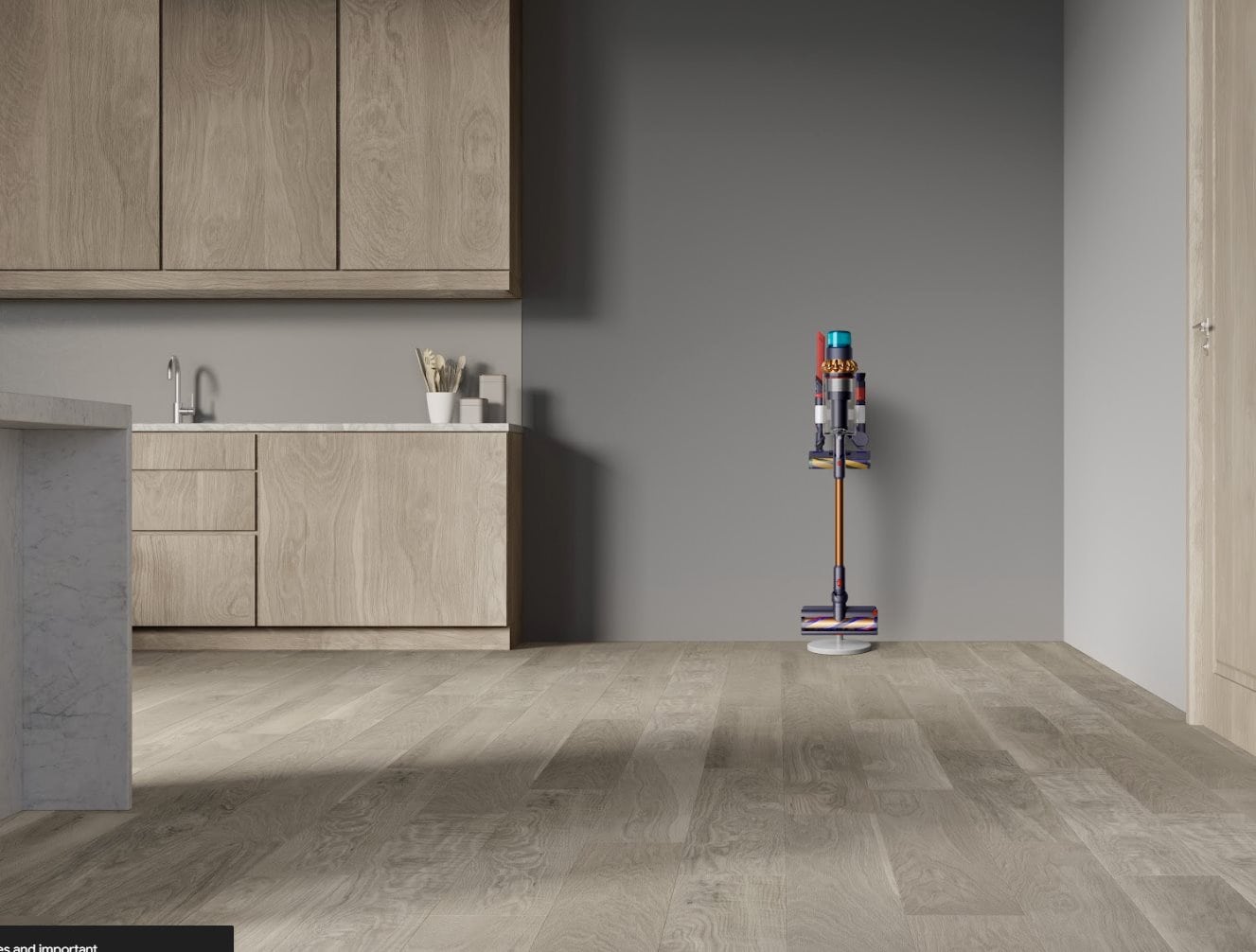 While I haven't reviewed the original Dyson Gen5 yet, I did review their previous model – the Dyson V15 Detect (make sure to check my review out) and it already has an awesome suction power. You can also check how the Fluffy Optic works in the article.
The Dyson Gen5outsize is a solution designed to meet the needs of larger homes in Australia, enabling fast and effective deep cleaning in all corners. Charlie Park, Vice President of Floorcare at Dyson, states, "Our engineers worked hard to ensure that all our Dyson vacuums feature whole-machine filtration, as the best filter can't provide clean air if dirty air can escape the machine. With HEPA filtration in the Gen5outsize, even microscopic particles remain trapped."
Key features of the Dyson Gen5outsize cordless vacuum include:
Next-generation Hyperdymium motor: A smaller, faster, and more powerful motor spinning at up to 135,000rpm, offering maximum efficiency and performance.
Whole-machine HEPA filtration: Ensures that dust particles are trapped within the bin, with 1.9 meters of folded filter media, delivering a filtration efficiency of 99.99% for particles down to 0.1 microns.
Twice the Illumination: The re-engineered Fluffy Optic cleaner head produces twice the brightness, enhancing visibility and coverage for effective cleaning.
New user interface: An enhanced UI displays real-time cleanliness status, allowing users to monitor particle removal progress through bars on the LCD screen.
25% wider cleaner head: With a width of 12.5 inches, the cleaner head covers more surface area, resulting in faster cleaning.
150% larger bin: The bin capacity of 1.9 liters offers an ample capacity for heavy-duty cleaning, reducing interruptions and allowing for longer cleaning sessions.
Built-in dusting and crevice tool: The machine conveniently transforms into a powerful handheld vacuum, equipped with a hidden dusting and crevice tool for efficient cleaning transitions.
Single button control: Features a power button for continuous and comfortable cleaning, allowing users to switch hands while navigating obstacles.
The Dyson Gen5outsize cordless vacuum cleaner is available from Dyson.com.au and select third party retailers, with RRP of A$1,649.