Doxie Flip Review – Doxie scanners by Apparent are well known for their portability, cuteness, and usefulness. Whether you own the original Doxie, Doxie One, or Doxie Go, having one of these gorgeous scanners will definitely make you say goodbye to papers.
However, Doxie scanners were never made for scanning books or materials that cannot be fit into the Doxie scanning slot. You have to tear them page by page. Not til now. Introducing the Doxie Flip.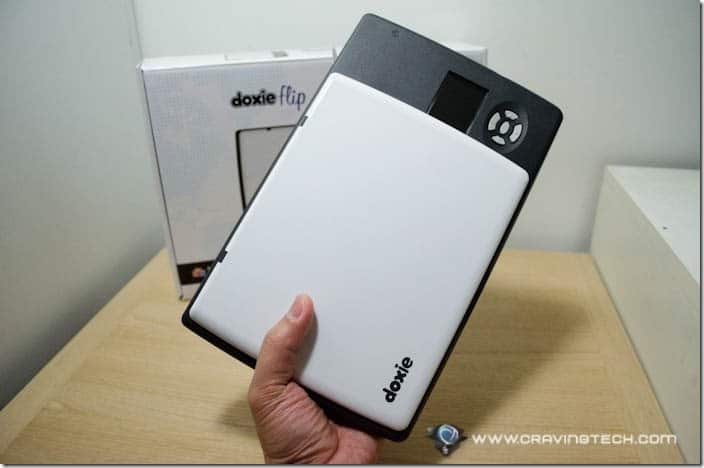 Doxie Flip Review – Packaging
Doxie Flip Review – Design
The Doxie Flip, unlike the other Doxie products I've reviewed, has a flatbed scanner design that we are all familiar of. However, it is unlike the traditional flatbed scanners you have seen or used before.
For a start, the Flip is much smaller and portable, with dimensions of 26.0 x 16.4 x 31.4 cm. It can easily fit into a bag to be carried around and comfortable to carry (it only weighs around 1/2 kg). It has a 4×6″ (A6) scanning surface, though you can still practically scan a larger surface by stitching the scans together using a software later on. As such, Doxie Flip is not meant to scan documents or books, but rather, smaller items that can fit in the 4×6" dimension (such as postcards, small sketch books, non-digital photos etc). Therefore, scanning a large book like this is definitely not an option: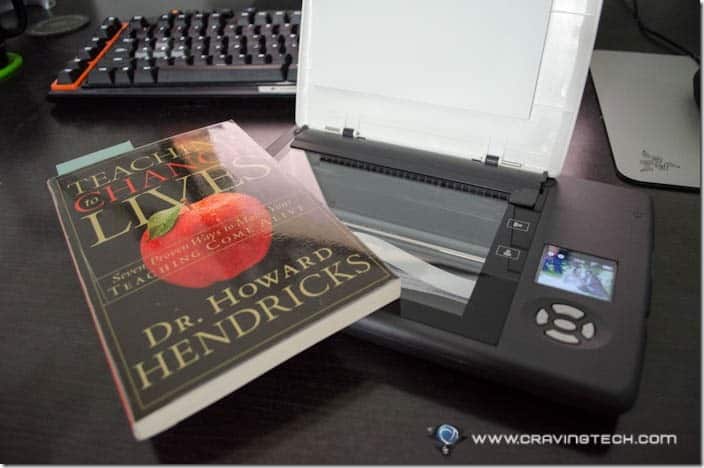 But what about having to carry a cable and power adapter, you ask? Well, there are no such things here. The Doxie Flip is all battery powered so all you need to do is carry the unit with you and some spare batteries if you wish. The scanner is powered by a pair of AA batteries and all scanned images are stored in an SD card.
Thankfully, when you purchase a Doxie Flip, these are all included in the package: 2 AA batteries, a 4G SD card (which can store around 2500 scanned images @300dpi and 1800 @600dpi), and a handy USB SD card reader. You can also grab a Doxie Flip Case, available separately for $19.
A small LCD screen is used to check how much battery you have left (and also the rough number of scans left). All scanned results can be monitored here, to ensure a perfect scan. Unfortunately, there is no quick, simple, command to delete an image from the SD card if you don't like what you scanned. You can also change the scanning options to 300dpi or 600dpi (for higher quality).
A simple, large, green button is always ready to be pressed when you are ready to scan. Nice and simple.
Doxie Flip Review – Impressions
Scanning is pretty straight forward in Doxie Flip. Simply open up the lid cover and place your notes, sketches, photos, or anything that you want scanned. Scanning in 300dpi takes around 7 seconds whereas going to a higher quality in 600dpi will take around 15 seconds.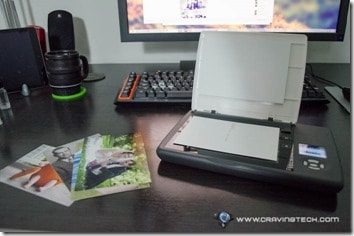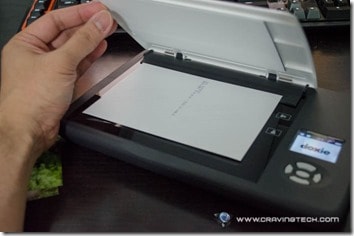 So what makes Doxie Flip special then? If I just stop here by telling you that it's just a mini, wireless, version of flatbed scanner, then you might as well stop reading this review. There is actually.. one more thing.
As you may have guess from its name, the Flip can actually be.. flipped. By taking the lid cover off and turn the unit around, you can get an entirely different experience and possibilities with it.
What you get, is being able to scan practically anything, as long as it fits the scanning dimension. You will be able to see through what you scan through a glass surface. This simple but clever design opens up a world of possibilities of things to be scanned!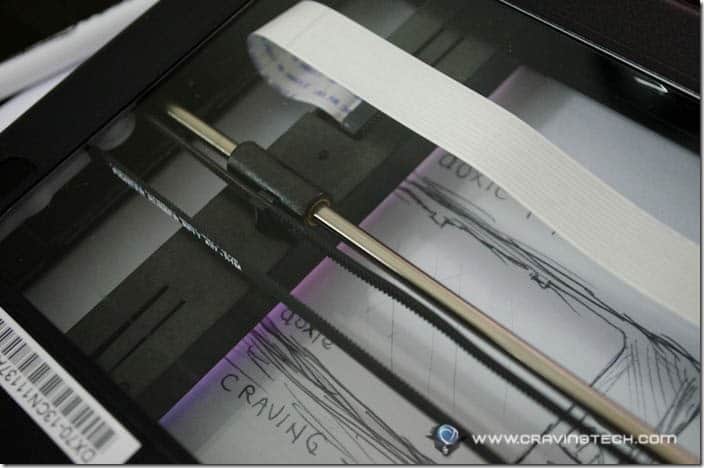 What good can this Doxie Flip's "Flip mode" do?
Oh, plenty. Here are some examples.
If you are running a rug, carpet, or fabric industry, you can scan a sample of each design in high quality with the Flip. You can either place the high quality images on your website to attract more customers or send them as quotes via email.
If you are collecting coins, stamps, or collectible cards, you can carry the Doxie Flip around and scan them when you find new ones. If you are playing Magic The Gathering, you can scan and store a nice collection library of all the cards you (and your friends) have.
If you are a design artist and still fancy drawing sketches on a pad than an iPad, the Doxie Flip can transform your work digitally without any quality loss. Show it off to your social media or a portfolio site like Deviant Art.
"But, can't we do all these with our smartphones already?"
Well, technically, you can. You can just take a picture with your smartphone and send the image across. However, the quality is normally quite appalling. Ever compare the result of a properly scanned document with the one taken by a phone? Still don't believe me? Check out these awesome samples that I scanned with Doxie Flip.
Doxie Flip scanned samples
Photo: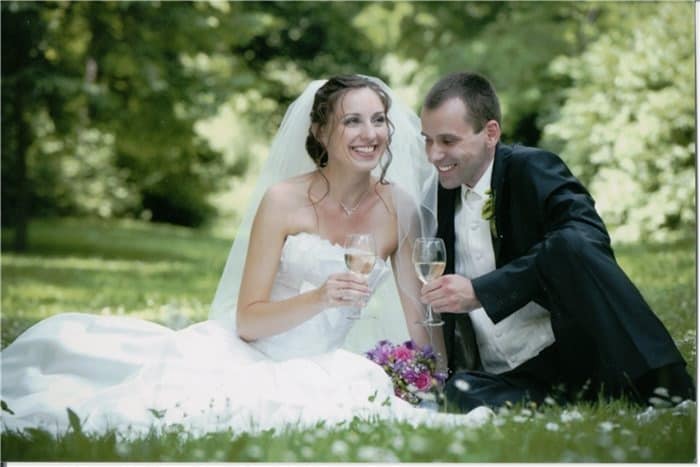 Sketch (wish I can draw something more exotic):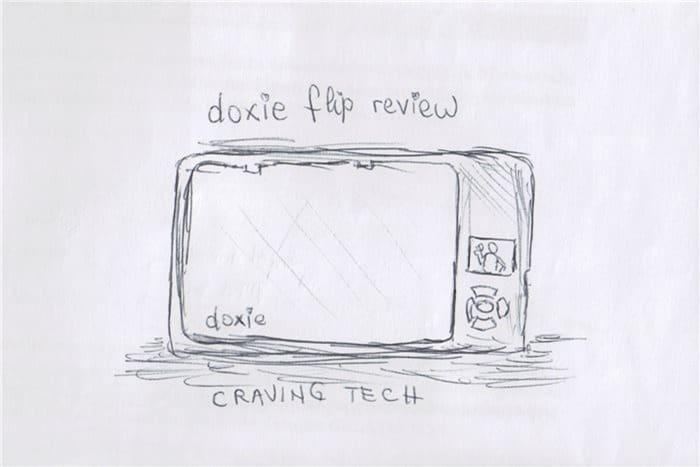 My carpet: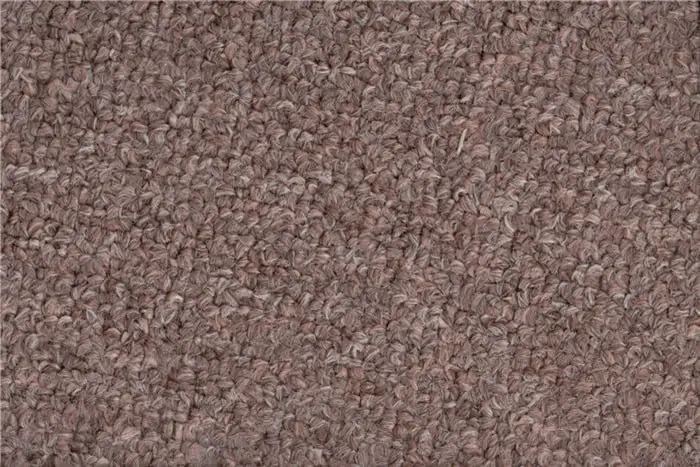 Razer Scarab (a great example on how I can use this for reviewing)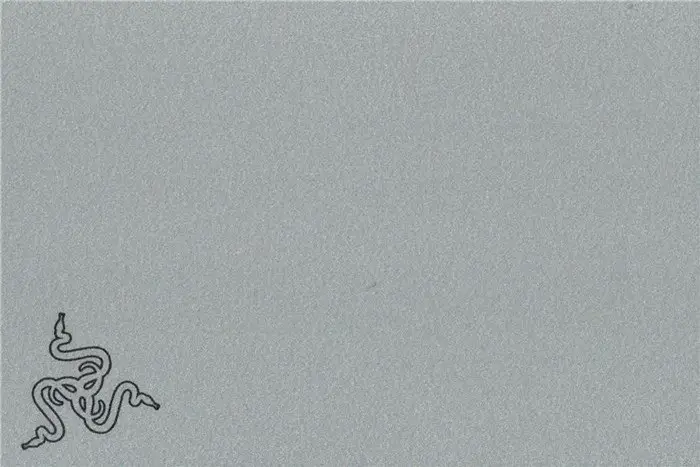 Doxie Flip Review – Conclusion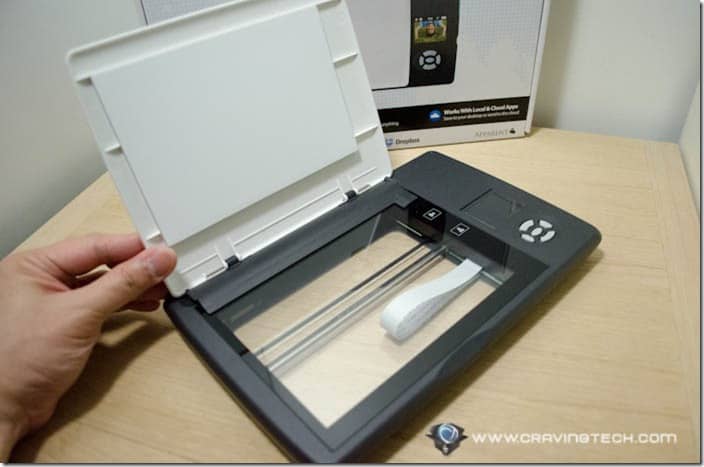 Gone were traditional opinions about flatbed scanners: they are not portable, heavy, clunky, frustrating to use, and can only scan flat objects placed on top of it. The Doxie Flip flips the whole scanning methodology around, giving you the tool to unleash your creativity with its clever, flip, design.
You can scan all your collectibles (such as coins and cards), textures (as samples for clients), notes of any form (sketches, written notes), or even a textured surface as a background. The possibilities are endless.
Unfortunately, the Doxie Flip is not meant for scanning books or bundled documents. For that, we may have to wait for the Doxie Flip Max flatbed scanner or something. I would love that.
[AMAZONPRODUCTS asin="B00E00FSDU"]
Disclosure: Doxie Flip Review sample was sponsored for the review. All opinions are 100% mine.