Arlo Pro 3 Floodlight Camera Review – While this is not the first time Arlo has made a wire-free security camera (check out our review on the Arlo Ultra and Arlo Pro 3), it is their first, wire-free floodlight camera.
Traditionally, a floodlight camera needs to be powered at all times – considering how much power it takes to flash those lights whenever motion is detected. However, Arlo seems to be able to get the sweet spots in terms LED brightness and other features without sacrificing the battery life much.
Unboxing
Packaging
Design & Features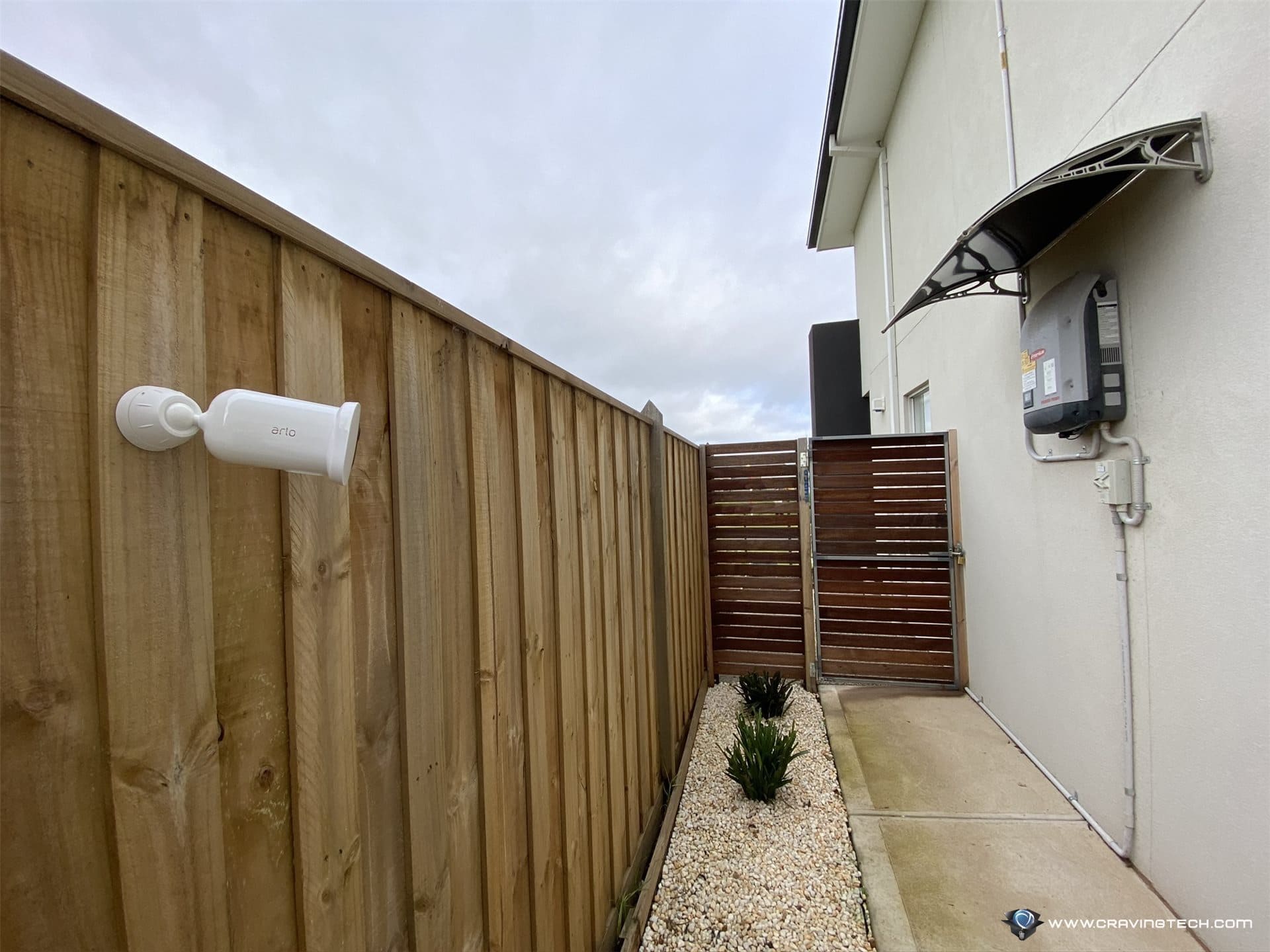 Features wise, the floodlight camera has an integrated 2K HDR camera with 160-degree field of view, two-way audio, colour night vision, and built-in siren. It is also powered by Arlo's AI subscription based service, Arlo Smart, that can detect different objects like People, Animal, or Packages so you can get the notifications that you want on the phone.
Design wise, you are probably not going to consider this as a compact, wireless security camera, but it is a floodlight camera and can go very bright – up to 3,000 lumens! Swann's wired floodlight camera on top of my garage even only supports up to 2,500 lumens (though it has 2 lights). Note that this is if you actually plug the camera to power. On battery, you'll get 2,000 lumens which is still very bright!
With that kind of power, Arlo has given many things in your arsenal to preserve battery life without sacrificing the floodlight camera's performance and LED brightness.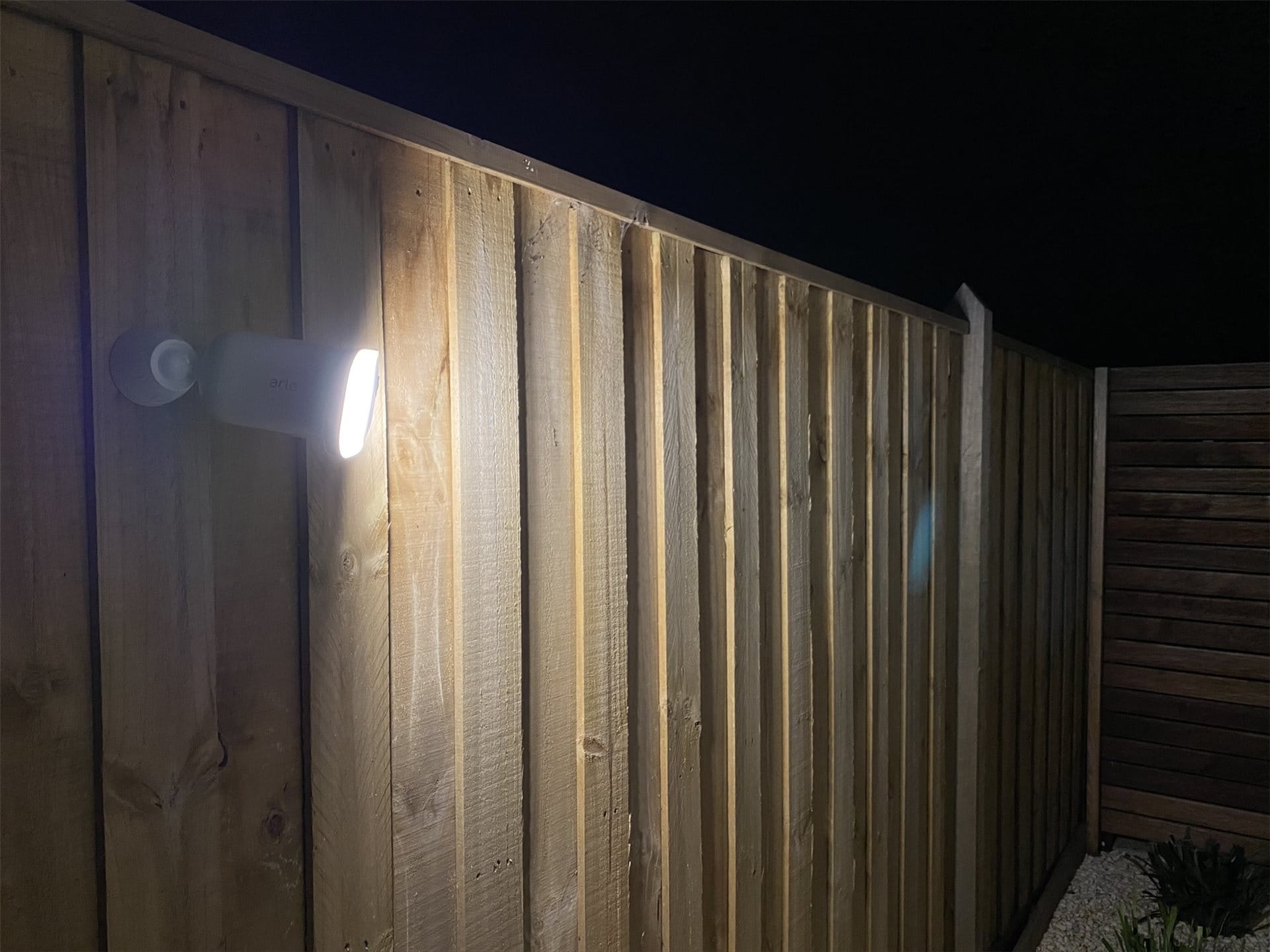 Thanks to the ambient sensor inside the Arlo Wire-Free Floodlight Camera, you can adjust the brightness of the floodlight, the duration, and behaviour each time the camera detects motion. But most importantly, this "Dusk to Dawn sensor" can sense how dark the environment is so you can set the floodlight to trigger when it's dark. This setting is also adjustable.
If you have an Arlo SmartHub (not required to use the Arlo Floodlight Camera), you can connect the camera to the Hub – which can further take some computational burden off the floodlight camera. This gives a tick to preserving battery life even more.
Plus, the "XL size" battery also gives an extra kick to the camera so you can spend less time charging it. Speaking of charging, the camera housing can be easily detached for recharging purpose – which is quite convenient.
You can create activity zones, turn Auto Zoom & Tracking (which automatically zooms in on an object and track its movement if you like), and as mentioned before, have access to Arlo Smart AI which requires a monthly subscription but a 3-month free trial is included with the purchase.
I set the floodlight camera up on our side gate, previously covered by the Arlo Pro 3. With the ambient sensor, super bright LED, and bigger battery pack, it's a no brainer to have the floodlight camera installed there. Previously, I had to turn my Philips Impress Outdoor Pedestal each time I needed to take my bins out (to unlock my padlocks) but the Arlo Pro 3 Floodlight Camera gives me the illumination I need. Depending on the area you want to cover, you'll find that you don't even need the full brightness.
Arlo Pro 3 Floodlight Camera Review Conclusion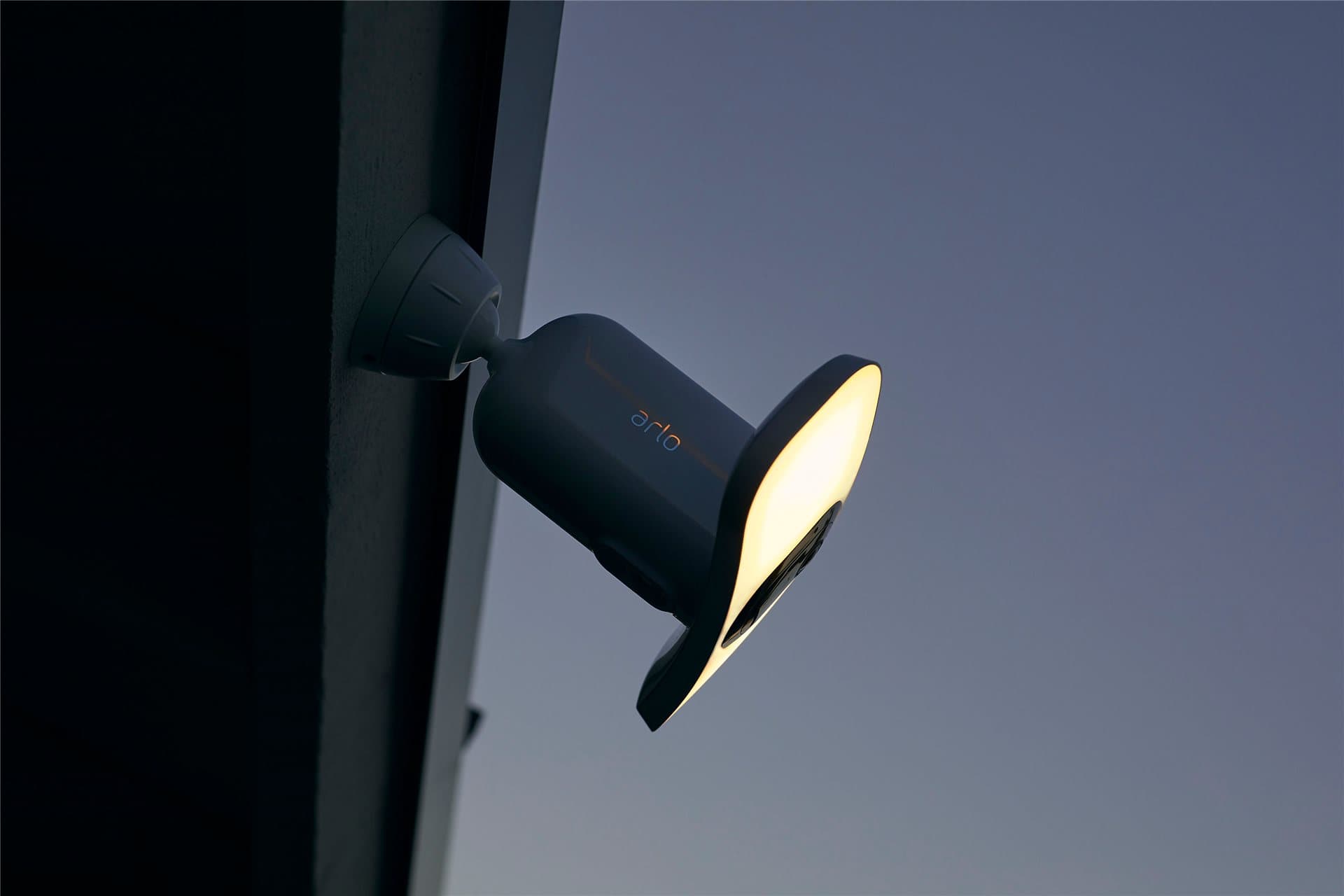 Arlo Pro 3 Floodlight Camera is an exciting entry to the wire-free market. Traditionally, a floodlight camera needs to always be connected to a power source which means not everyone can actually install one at their home (unless the hard wire is there from the start of the house build). Thanks to Arlo, everyone can now install a floodlight above their driveway or on anywhere you wish around the house! It still supports powered connection though, and can be hooked to the Arlo Solar panel.
It has all we love about Arlo security cameras, but this is not just a "more powerful spotlight camera". It's equipped with an advanced ambient light sensor, and there are plenty of tweaks you can do to have the perfect balance between battery life and seeing that amazing, super-bright light.
Arlo Pro 3 Floodlight Camera is my most favourite, wireless, home security camera at the moment without a doubt. It retails for AUD $449 and available at major retailers around Australia.
Disclosure: Arlo Pro 3 Floodlight Camera review sample was supplied for reviewing but all opinion are mine and not paid
Arlo Pro 3 Floodlight Camera Review
Summary
A wire-free, super-bright floodlight camera with Smart AI and more!
Pros
Versatile, can be installed anywhere
Super bright light (2,000 lumens on battery & 3,000 if powered)
Modern look
Big battery pack inside, last long
Many custom, powerful settings
Wide angle, 2K, built-in siren, two-way conversation, etc
Waterproof (IP65)
Cons
No free Cloud recording unless you subscribe