Home security is important for Australians. Whether it's keeping your family and possessions safe, feeling confident to answer the door or keeping an eye on much loved pets, technology empowers Aussies to feel comfortable in their homes.
However, gone are the days where security must come at a high cost. There are now home security options to suit a variety of budgets, without compromising on that all-important peace of mind.
Read on to discover home security options for under three different budgets…
How to secure your home for under $1,500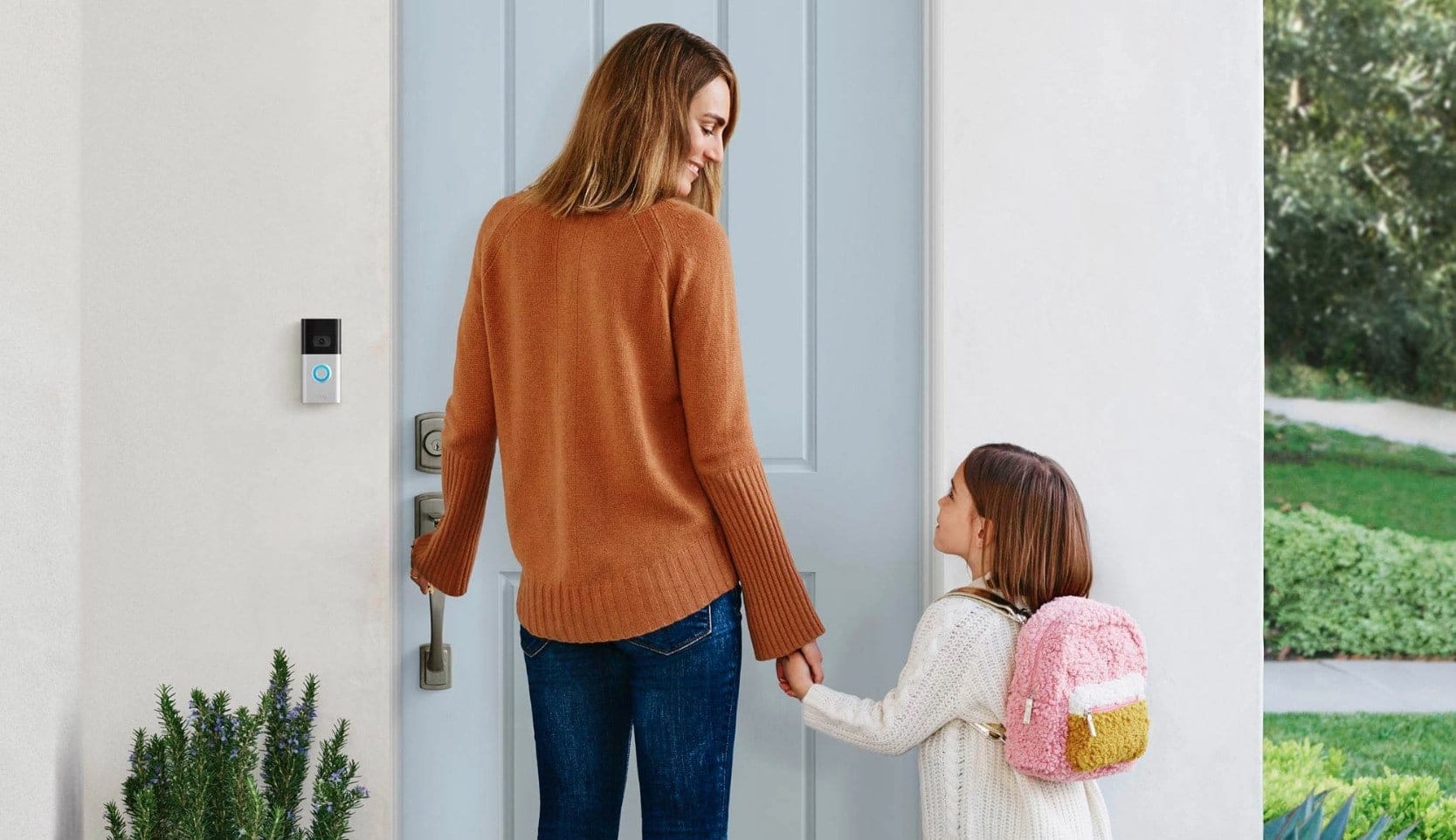 Those who own larger homes can benefit from multiple home security devices without spending a fortune, and still sleep soundly at night.
Let's start with the front door. Ring's Video Doorbell 3 Plus ($369) is a premium battery-powered doorbell with advanced security features including motion detection, an added near motion zone and Pre-Roll technology. Pre-Roll technology enables an additional 4-second video preview of each motion event, meaning it will automatically start recording before you even receive an alert. This can help provide context to those approaching your front door i.e. which direction did they come from.
You can also check our review on the Video Doorbell Pro.
Beyond the front door, security is important from all sides of your property. A 3-Pack of Ring Spotlight Cam Battery ($879 | Check out our review) can easily be installed to corners of your home, complete with spotlights and a siren. Adjustable motion sensors let you get the ideal setting for you and your home. With instant motion-activated alerts, you'll always be the first to know when there's someone on your property. Teamed with lights and a siren, a built-in microphone and speakers adds that extra layer of deterrent to intruders.
For larger homes, it's also worth investing in a Chime to hear notifications anywhere in your home when someone presses your doorbell or motion is detected. Plug into standard wall outlets and connect Ring Chime to all your Ring Doorbells and Cameras.
In addition to home security hardware, taking out a security subscription that allows you to activate video recording on all your devices, at a cost of $150 a year to cover all your devices, or just $4 a month per device. This is great for whenever playback is required, in addition to live monitoring which is free with your home security device.
How to secure your home for under $1000
Securing your home for under $1000 still allows for a generous budget to be fully equipped in addressing home security needs.
Great home security starts at the front door, so opt for Ring's Video Doorbell 3 ($329) which is an upgrade on a classic, including improved motion detection and enhanced Wi-Fi. Whether you're home or away, you'll always know who's knocking and more. Team this with a Spotlight Cam Battery ($329) which beyond motion detection and alert, placement above your driveaway/home entrance will mean an activated spotlight for when you're heading home in the dark.
How to secure your home for under $500
Smaller homes, especially apartments, can often feel more secure due to multiple entrances requiring various keys and cards until you're eventually at your front door. However, this doesn't mean that you'll know exactly who could be knocking at your door, especially if you share the building you live in with many other people.
The Door View Cam by Ring ($199) is specifically designed for homes and apartments with peepholes. It replaces the peephole and installs in minutes, then senses knocks and lets you see who's at your door from anywhere. It's also great for renters, as easy to take off the door and transport from one home to the next.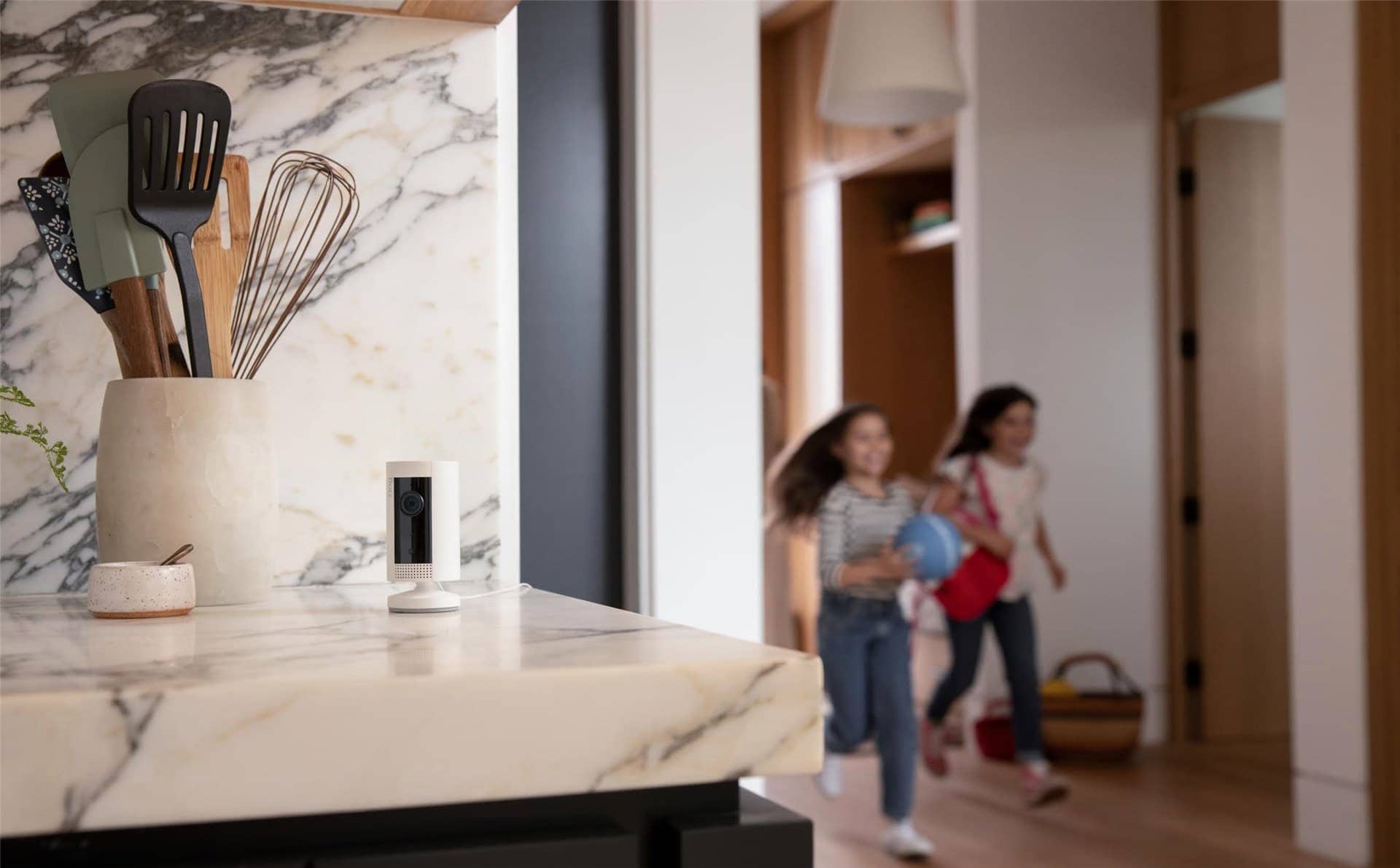 Team this with Ring's Indoor Cam ($99) to set up in any room of your choice, so you can keep an eye on your home whilst you're away. This is a perfect camera for keeping an eye on your pets, making sure that when they're left home alone, they're safe, and also to check if they are up to no good!