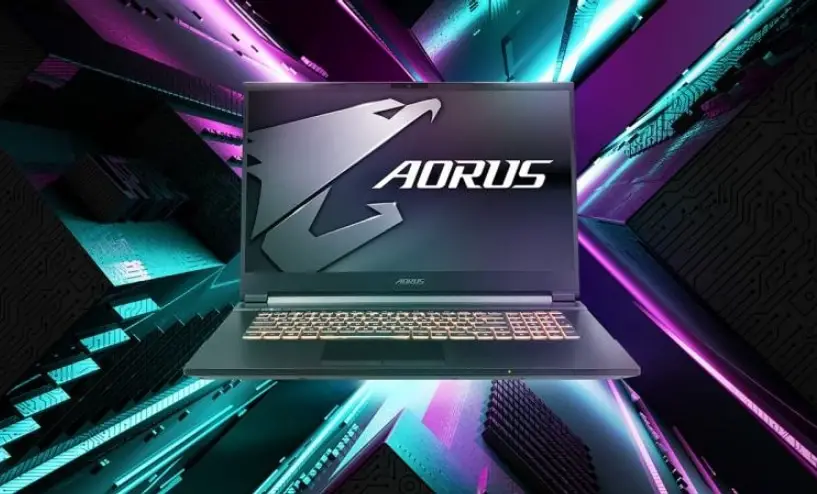 With an improved thermal cooling system, 144Hz high-speed refresh rate, 10th generation Intel Core i7 processor and NVIDIA GeForce RTX 20 series graphics card, the AORUS 5 vB and AORUS 7 vB are packed with performance.
The specifications are definitely ideal for gamers (man, that sweet 144Hz and Real Time Ray Tracing!) but also for those who work with their gaming laptops too. The i7 processor is great for photo and video editing, or if you are a software developer connecting to virtual machines.
The AORUS 5 vB and AORUS 7 vB are aiming to be visually attractive and can last really long without overheating. Thanks to WINDFORCE cooling technology with optimised 4 heatpipes and heatsinks system, the machines should give an awesome cooling performance especially to those who game for hours. And while Winter is already here, things can definitely get pretty hot if you play those graphic-intensive games for hours still.
The included processor is the 10th gen Intel Core i7-10750H with 6 cores and up to 5.0GHz Boost Clock, with DDR4-2933 RAM, 2 M.2 SSD + 1 HDD storage system. The laptops are also equipped with the current next gen Wi-Fi 6.
The top of the range 15.6" AORUS 5 will retail at $2,699, while the 17.3" AROUS 7 will retail at $2,799. More information on pricing is available here.
While you're at it, the HP ZBook and the EliteBook are great, powerful laptops and you can even get the ZBook with 16GB of RAM, 512GB NVMe SSD, and a GeForce RTX 2070 on top of it. To check for the comparisons between two, read the HP EliteBook vs ZBook over at DesignRush.