If you haven't heard about it yet, there's a new app called "Crackle", offering quality movies and TV series for free on the iPad or iPhone. The movies are quite old but that doesn't mean they are bad movies (such as Bad Boys, the original Karate Kid, and even some Jackie Chan movies!).
The application is free to download and install too. Check out some screenshots I took with my iPad 2 below.
Crackle streams the movies so there is no way to store the collection to your hard drive or device. As such, it's best to watch these movies and TV series on Wi-Fi.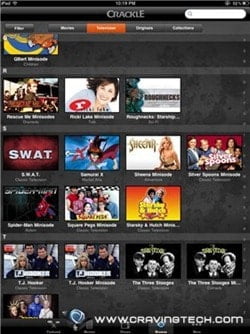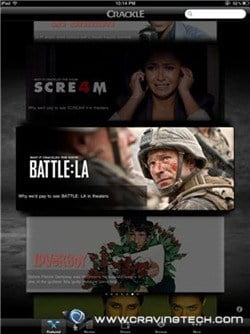 There are lots of movies that should last you for a few weeks, if you watch them all. As for the TV series, you can watch Seinfeld, Samurai X (Kenshin), Ricky Lake, and a few others.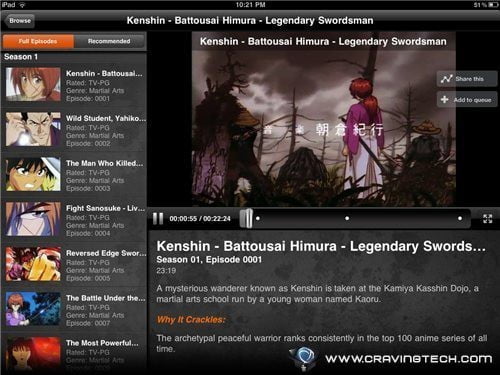 The quality is good and you can also view the movies/TV series in full screen. Haven't finished watching and have to go somewhere? Don't worry, the application supports resuming so you don't have to watch it from the beginning again.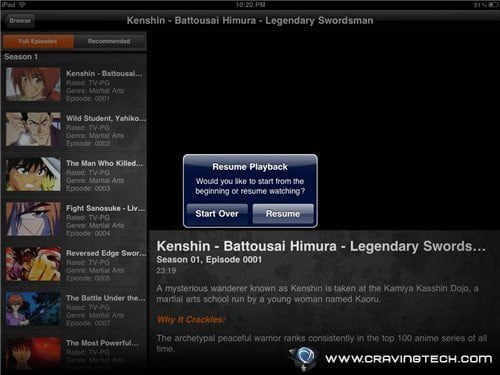 Crackle application is a true gem as you can watch movies for free on the iPad or iPhone! I do hope that there will be no copyright issue or whatsoever in the future. New movies and series will be updated frequently, or so I heard. I can't see my favorite TV shows in there but let's hope that they will add better TV series in (or I guess they can't if the series are too new?)
Ah, what are you waiting for? Install this free application, start browsing, and watch the good old movies that you've missed!