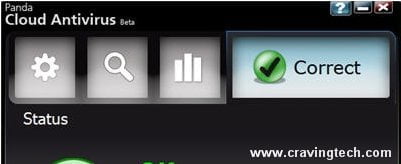 Just got an email today from Panda Security about the release. Panda Cloud antivirus has been in Beta for about 7 months (check out my Panda Cloud antivirus coverage). In version 1.0 (final), bug fixes and performance issues have been addressed.
Features were added too such as:
Supports Windows Vista and Windows 7 64bits.
Ability to restore any neutralized file.
Improved detection & protection against rootkits.
Free Technical Support forums.
Haven't tried it yet since I currently have the Norton 360 installed on my system at the moment for a review. Hopefully they've worked on the performance since Beta.
Download Panda Cloud Antivirus