Fitbit Charge 2 Review – Activity trackers are quite popular nowadays. They are not just there to show you some stats about your current health, but also to motivate us to stay healthy – whether through good daily exercises or having a good night sleep.
At the moment, Fitbit is still leading in that market as I see more and more people wear a Fitbit unit on the road. After launching the Fitbit Blaze and Fitbit Alta, the Charge HR gets the upgrade this time and Fitbit calls it the Fitbit Charge 2.
I tested and used it for around 2 weeks and I'm happy to say that the Charge 2 is the most solid activity tracker Fitbit has ever made.
Fitbit Charge 2 Review – Packaging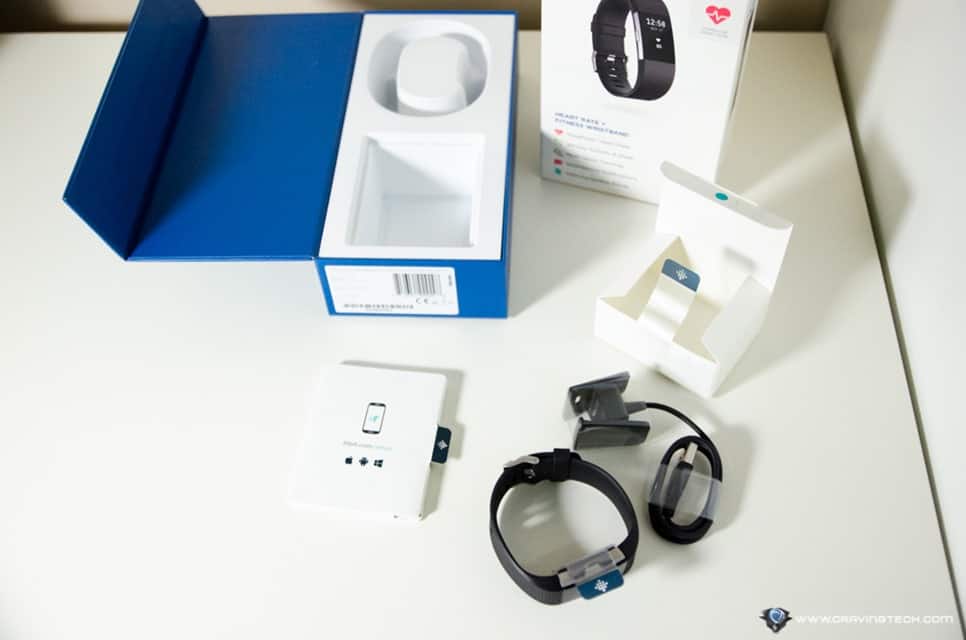 I always love how you can place your wrist on a Fitbit packaging in-store so you can decide which size you should get. Mine is the Small unit because I have a small wrist.
Fitbit Charge 2 Review – Design & Features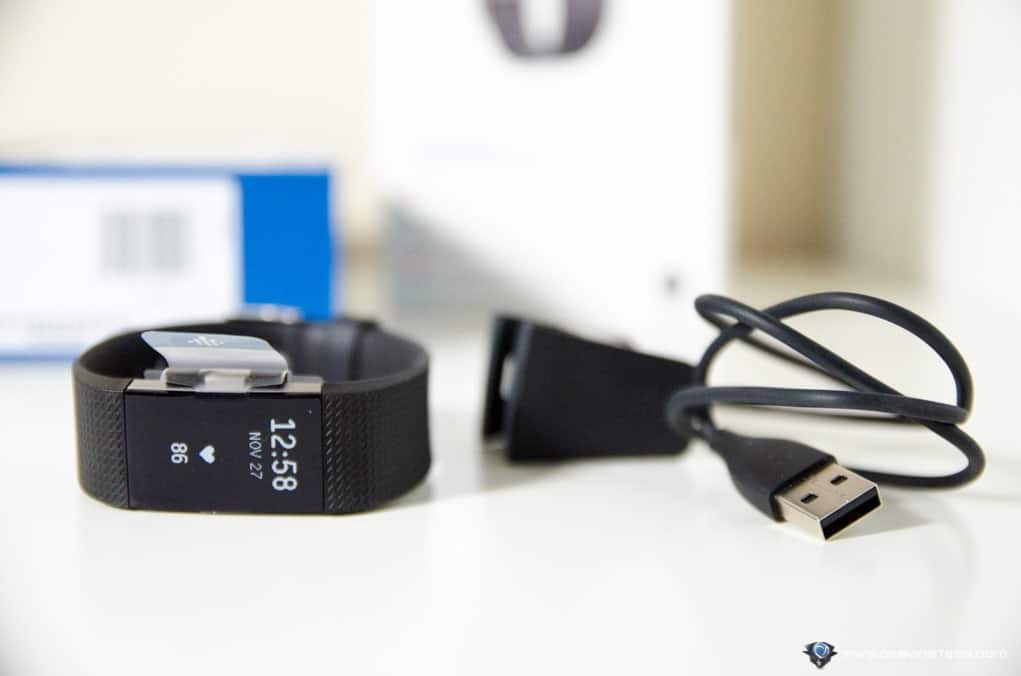 I love Fitbit Charge 2 design. Sure, it has a "Fitbit" vibe all over it but it's definitely a modest improvement over the original Fitbit ChargeHR.
To be honest though, Fitbit Charge 2 does not offer a brand new, revolutionary design but more on perfecting what they already have and that's okay.
The Charge 2 features heart rate tracking which is aimed for those who want to push themselves further and maximise their workouts. For example, knowing your current heart rate zone in a workout can lead you to the decision on whether to push the intensity of your exercise or take a step back.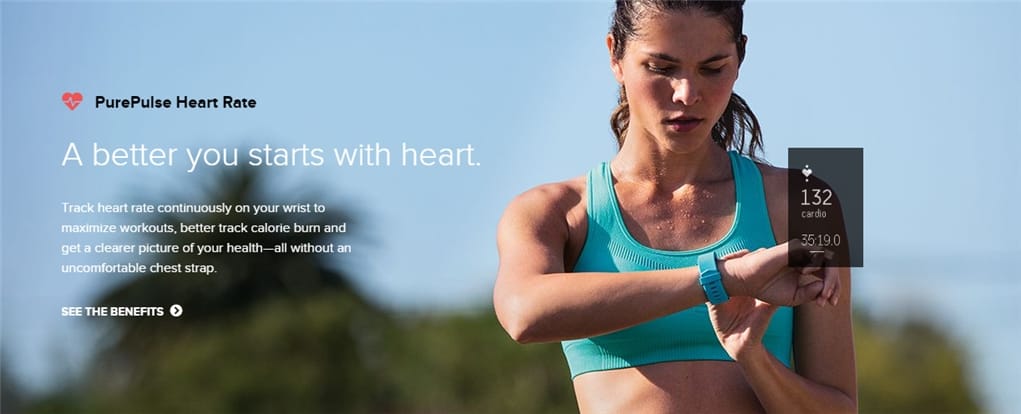 Fitbit Charge 2 PurePulse Heart Rate technology tracks every beat of your heart and displays them on its bright OLED screen. The screen is four times larger than the original Fitbit ChargeHR, but without adding bulk to the unit.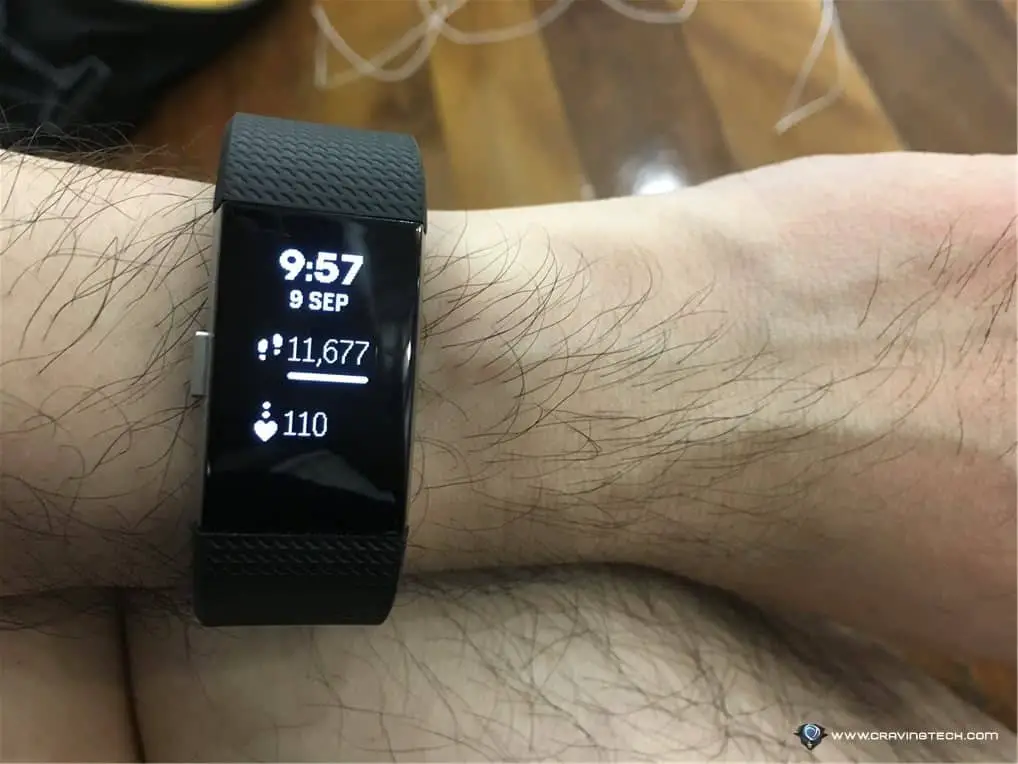 With a wrist flick or by pressing the main button, you'll get to see a preset clock face with today's stats like your current heart rate (the clock face and displayed stats are customisable within the Fitbit app).
Thanks to the heart rate tracking, you can also monitor how your health progresses throughout the year. For example, I used to have a 95-ish resting heart rate (which is still in the borderline "below 100 for a normal resting heart rate") but at this moment, I now have around 76 resting heart rate compared to a couple of years ago. I know, it's still not ideal but hey, a progress is a progress, right?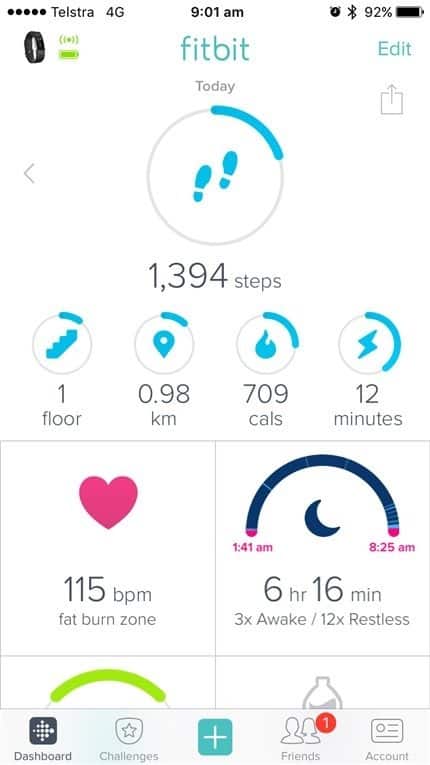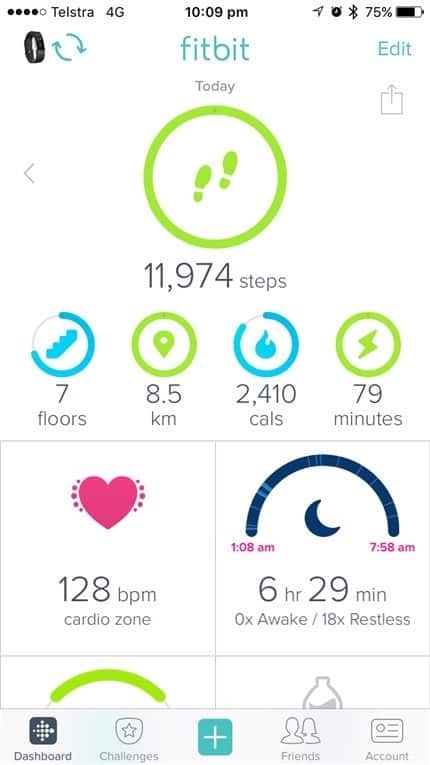 The good thing is, all your stats, including your resting heart rate are saved in the cloud so you can go back and check your previous Fitbit stats.
Fitbit Charge 2 can also track your exercises automatically thanks to Fitbit SmartTrack technology. It knew when I was walking to and from work each day, and tracked my weekly badminton as "Sport". I could even check how long I was playing, how hard I was pushing my heart, and calories burned.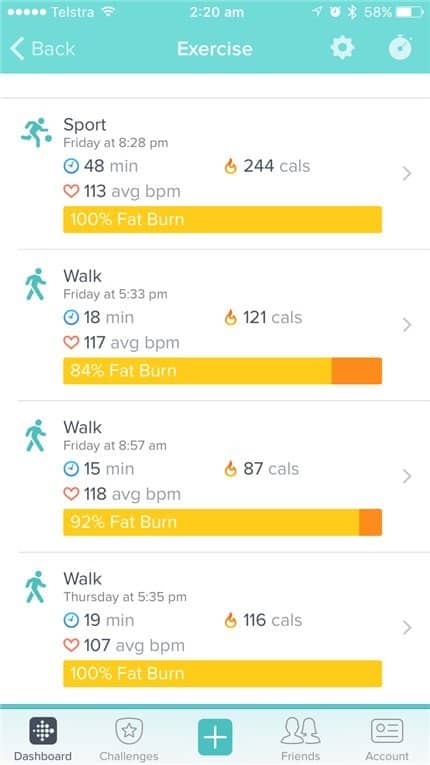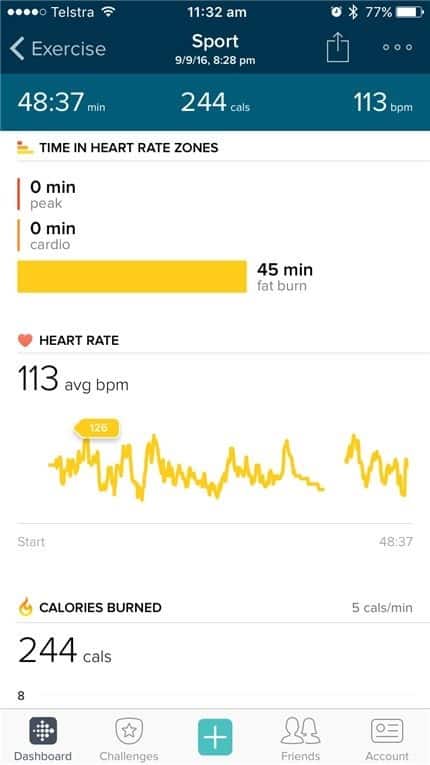 And, of course, what's an activity tracker if it doesn't count how many steps you've taken in a day. Fitbit Charge 2 also tracks how many floors you've climbed and the number of hours you've slept last night (plus how well you slept). Automatically. Seamlessly. Accurately. It even knew when I took a 2-hour nap on a Saturday afternoon.
The Silent Alarm feature helps to wake you up gently and also helpful when you are sharing bed with a partner.
At the moment, Fitbit Charge 2 can only notify you of an incoming call, incoming text message (or iMessage), and Calendar alerts. We definitely wish we can also get app notifications in the future.
The bands can be swapped to suit your style, though not as funky as the new Fitbit Flex 2.
There is an all new breathing exercise within Charge 2. It helps in calming you down before doing public speaking, or simply as relaxation.
To motivate you further, you can challenge a friend who also wears a Fitbit with the Daily Challenge. It was fun to do and the app also notifies when your friend is ahead of you and then motivates you to take those extra steps to beat him/her. You can also message each other or send a cheer to spice the competition up.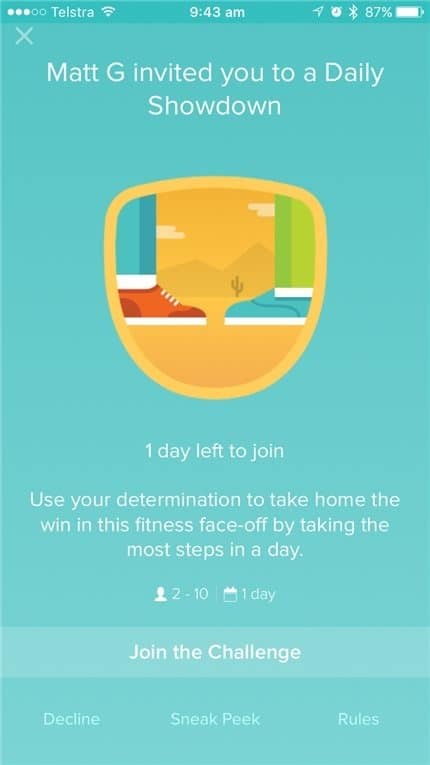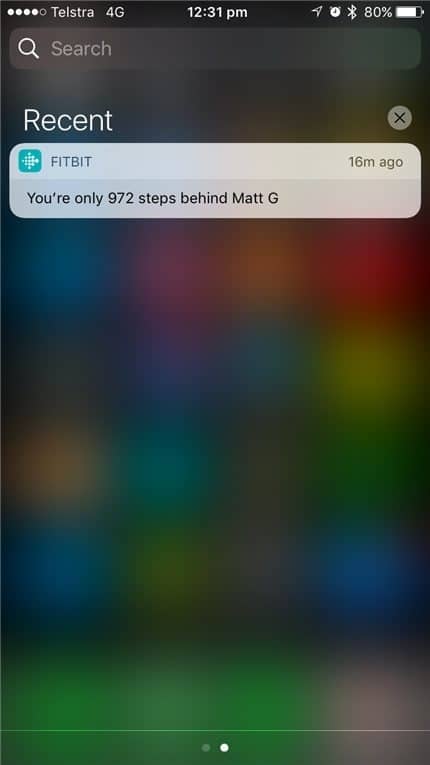 Fitbit Charge 2 Review – Conclusion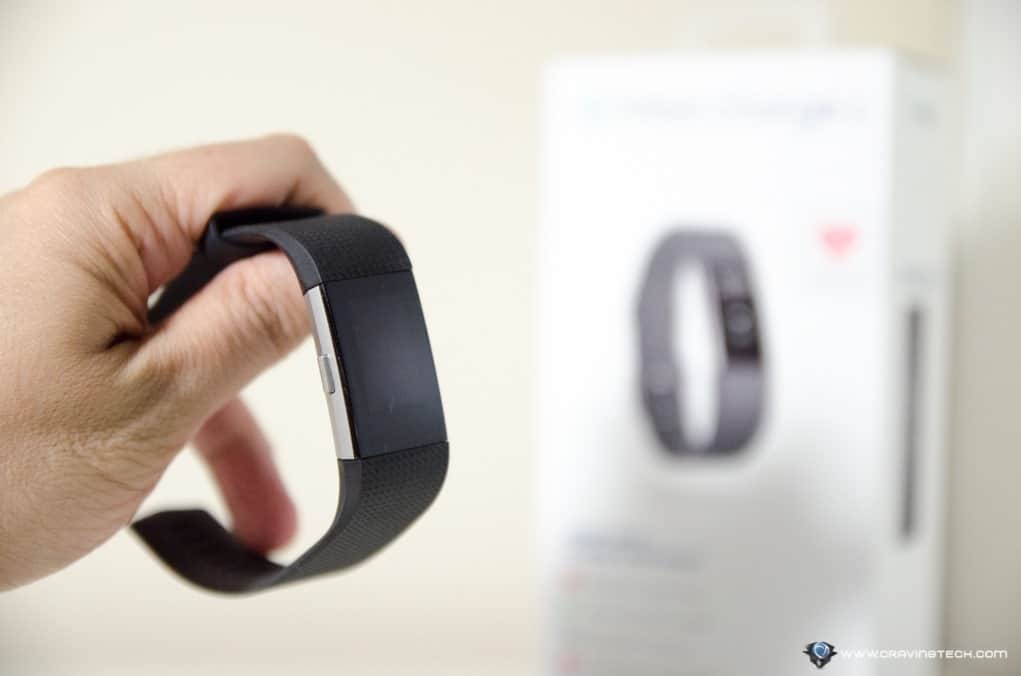 Fitbit is growing strong and according to the stats I got from Fitbit, it's leading the market as top in wearable devices (Q2 2016):
Fitbit: 5.7 million units shipped with 25.4% of the market share
Xiaomi: 3.1 million units shipped with 14% of the market share
Apple: 1.6 million units shipped with 7% of the market share
Garmin: 1.6 million units shipped with 6.9% of the market share
Lifesense: 1 million units shipped with 4.6% of the market share
Fitbit Charge 2 is the most solid Fitbit product with a heart rate tracker so far, offering improvements in design and features. The OLED screen is now bigger and clearer compared to the older Fitbit Charge HR, yet maintaining smaller dimensions compared to the Fitbit Surge. It also has GPS tracking (not built-in/requires a phone) and removable wrist straps.
There are enough changes there to probably convince you to upgrade from your old Fitbit Charge or ChargeHR. And if you are serious in tracking your daily statistics without fuss, go grab the new Charge 2. You can purchase Fitbit Charge 2 for AUD 249.95 from Fitbit Online Store or through Amazon.
Disclosure: Review sample was supplied for reviewing but all opinions are mine
[AMAZONPRODUCTS asin="B01K9S24EM"]