Fitbit Alta Review – "Fitness and fashion on display" is how Fitbit wants to market their latest fitness/activity tracker, the Fitbit Alta.
Not long ago, we already had the new Fitbit Blaze out in the market and reviewed at Craving Tech. It offers a fresh look to Fitbit products with a new watch-like design and extra features like a quick on-screen workout guide.
However, to those who still prefer the iconic Fitbit looks (i.e bands-alike), Fitbit Alta will be the best path of upgrade to take.
Fitbit Alta Review – Packaging
Fitbit Alta Review – Design & Features
Fitbit Alta comes from a promise that an activity band does not need to be boring or being there just for the sake of it. In fact, it can be used as a fashion accessory on your wrist, much like a bracelet for women.
Its slimmer and sleeker design does stand out from the crowd and at the same time, looks pretty good to watch. You can also detach the band and swap it with another band made from a different material or colour. For example, you can swap it with a more luxurious metal band for formal occasions or a different colour to match your outfit. This, however, requires you to buy different bands for the Alta (like changing bands on a smartwatch). Whether you want to make that investment or not is entirely up to you.
Using the band you get from packaging is usually more than enough to most people and it already looks good out of the box if you don't want to spend another dime.
The band is also sweat and water resistant like other Fitbit products, but not swim proof.
The OLED display is bright and clear on a sunny day and has a tap functionality to browse through different screens. To wake it up, a double tap must be performed instead. In my experience, the screen is pretty responsive and has the space to display information on. The awkwardness comes when activity-related information is displayed vertically but reminders and notifications are displayed horizontally. This makes me have to tilt my head around at certain times to be able to read them, which makes it a somewhat funny experience.
Note that Fitbit Alta only support Call, Calendar, and Text (SMS) notifications.
Like other Fitbit trackers, Fitbit Alta can track your sleep automatically and there is no requirement to press anything to indicate that you are about to sleep and when you wake up. Your sleeping quality can then be viewed on the app:
It has silent alarms that gently wakes you up by using its vibrating motor – which works great if you hate those loud alarms or sharing a bed with someone else.
A handy reminder to keep me moving or when I've been idling too long works great when I'm at work.
Fitbit Alta can track exercises or workouts automatically if it's done at least for 15 minutes such as walking, running, biking, etc (read more about Fitbit SmartTrack feature). It's a handy feature which pretty much makes it seamless to track everything you do on a day to day basis.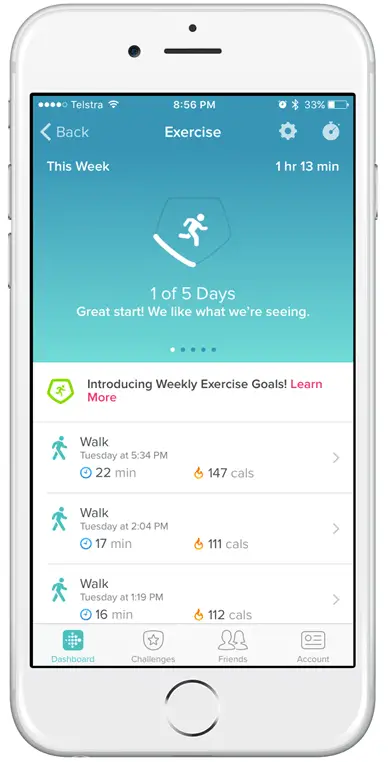 Other than that, you get the usual tracking statistics like steps and calories burned, plus some that you have to enter manually like how much water you drink on the day.
Fitbit Alta Review Conclusions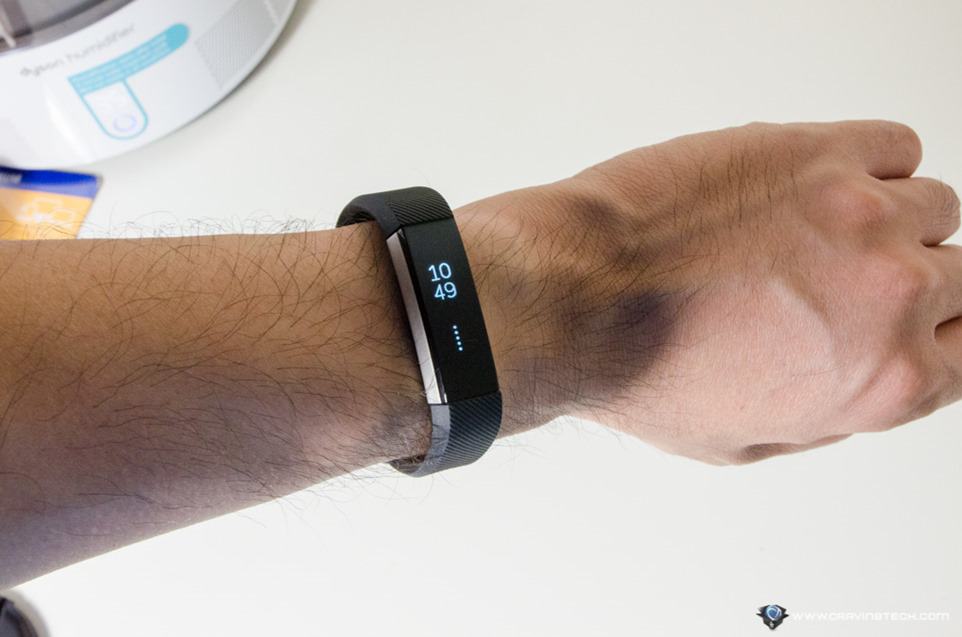 Fitbit Alta does not offer much new in terms of functionalities, compared to the older Fitbit products. It does not have a built-in GPS and a heart rate sensor too. What it does offer, however, is a sleeker, slimmer, and adaptive design for those who are fashion-conscious. Wearing a Fitbit is no longer just about being healthy.
With the right bands and the right colour, Fitbit Alta is not a mere activity tracker, but has become a fashion accessory to your daily outfit.
If you don't care for any of those, you can grab the older Fitbit models and save you some money.
Disclosure: Review sample was supplied by Fitbit for reviewing, but all opinions are mine and not paid.
[AMAZONPRODUCTS asin="B01B25PKB0″]