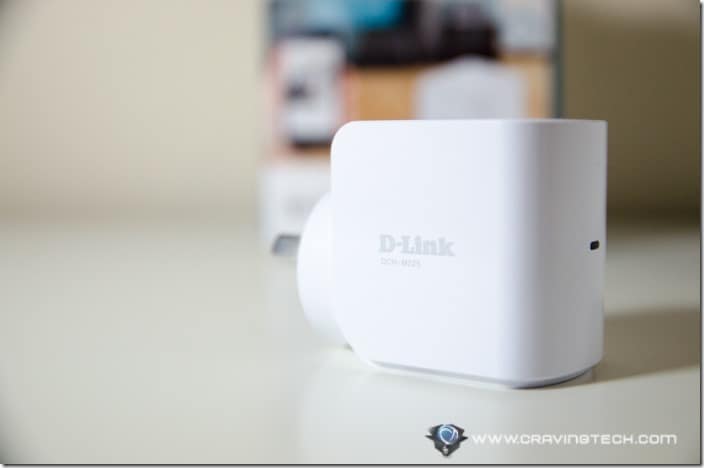 D-Link Wi-Fi Audio Extender (DCH-M225) Review – That title sounds too good to be true, but I wasn't lying. D-Link Wi-Fi Audio Extender is a portable gadget with a size of a slightly-oversized power adapter lets you stream all your music from a smartphone straight into a connected speaker (via a 3.5mm audio cable). We all have our favorite speakers at home but you probably hate having to plug a cable from your phone to it every time you want to listen to something nice. This device, is a game changer.
If that doesn't sound good enough for you, how about the fact that this magical gadget also serves as a Wi-Fi extender?
D-Link Wi-Fi Audio Extender Review – Packaging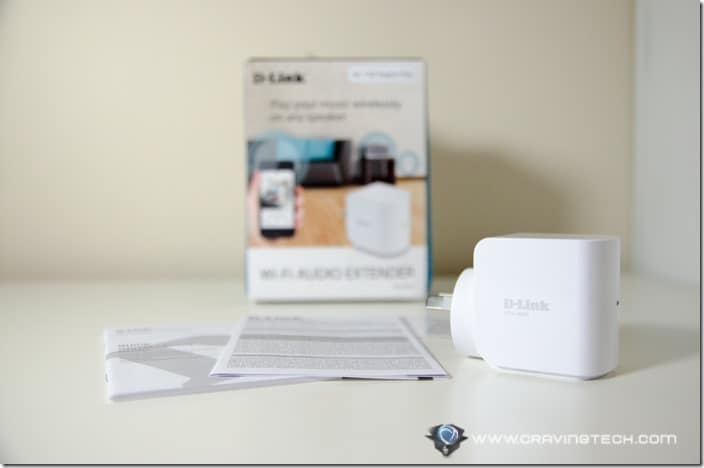 Unfortunately, the 3.5mm audio cable is not included in the packaging so you need to grab one yourself from eBay or any retail shop for just a few dollars.
D-Link Wi-Fi Audio Extender Review – Installation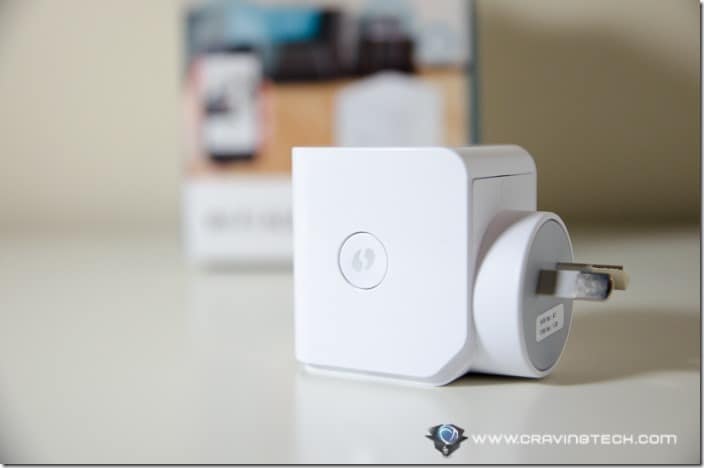 The Wi-Fi Audio Extender needs to be connected to your wireless network to do its magic. By simply pushing the WPS button on the device and on your wireless router, everything can be set up pretty much instantly. I chose the longer option, since not all of you have a WPS-ready wireless router like my D-Link 2890AL. The alternative setup can be done by installing a mobile app, QRS Mobile, and following an easy step-by-step installation.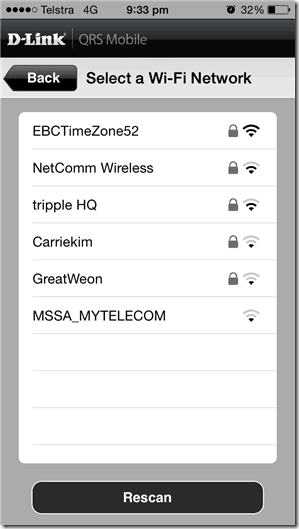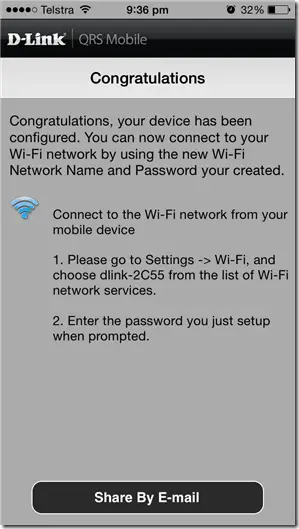 Within minutes, I already had everything set-up through the app. The next step is to just plug the Wi-Fi Audio Extender on a power socket. It's that quick and simple.
D-Link Wi-Fi Audio Extender Review – Features
What I love most about the Wi-Fi Audio Extender is its ability to let you transform virtually any speaker or home Stereo to wireless. What I mean is "sending" music from your devices (like a smartphone or tablet) to the speaker directly. No, you don't need a Bluetooth speaker. And no, you don't need a network speaker like the Sonos PLAY:1 or PLAY:3. Any speaker you have at home, assuming it has a 3.5mm audio jack, will do nicely.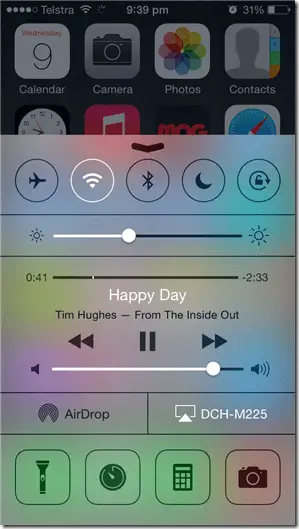 For example, I have the Harman Kardon SoundSticks II on my desktop which is pretty much a wired speaker. Just by connecting the Wi-Fi Audio Extender to its 3.5mm jack, I can now send my music to these beautiful-looking (and sound) speakers from my iPhone. No fuzz. If you have an iPhone, the stream is done through Apple's AirPlay technology. If you don't own an Apple device, you can make use of DLNA for streaming.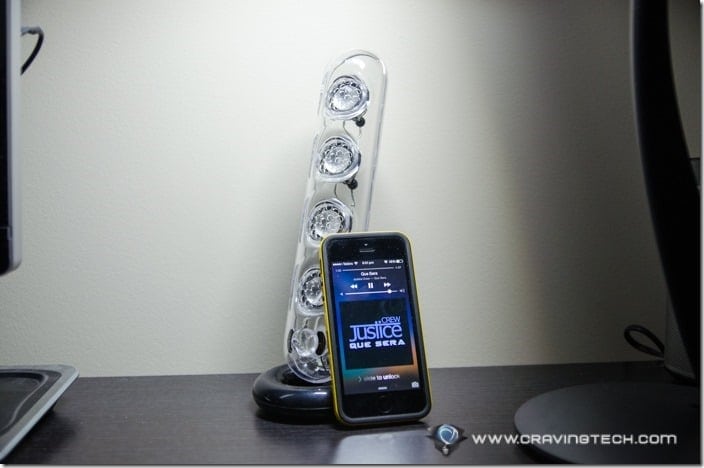 In short, this handy device transforms any speaker into a virtual wireless speaker. How cool is that? Any guests connected to your network can also stream their music collection, which is pretty handy in a party.
Make a note that the stream is being sent via Wi-Fi, not Bluetooth. As good as a Bluetooth speaker sound, Wi-Fi audio sounds better. It has longer range but most importantly, can preserve much higher audio quality. I'm not going into the technical details but you just need to know that your ears will appreciate this.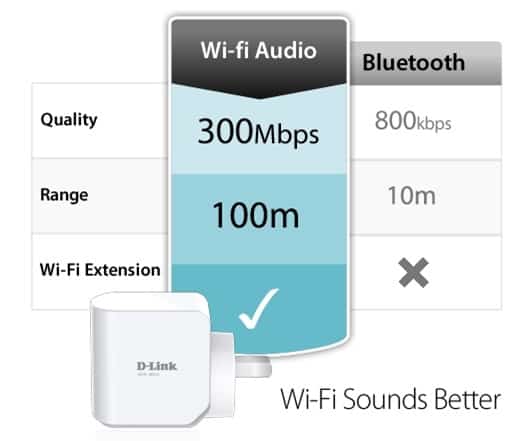 I could also stream music from my Telstra MOG service (which was being acquired by Beats) from the app without a hitch on my test and I'm sure Spotify (or whatever you use) will work as well.
The D-Link Wi-Fi Audio Extender is also a Wi-Fi extender. If you have Wi-Fi dead spots at home (those areas where signals are weak and you get occasional disconnections from the network), plugging this device on a weak zone will boost your Wi-Fi signal up and wipe your frustrations away.
Using the Xirrus Wi-Fi Inspector program to check, my Wi-Fi signal has been really solid when connected to the device:
Since it's portable, you can simply unplug and replug it to anywhere around the house or premise to boost the area's Wi-Fi signal.
D-Link Wi-Fi Audio Extender Review Conclusion
At only AU$79.75, it sounds too good to be true but D-Link Wi-Fi Audio Extender delivers. It's truly a magical device where you can convert any speaker into a virtual wireless speaker for high quality music streaming. Unlike Apple's AirPort Express, you don't need to own an iPhone or iPad to stream your music over AirPlay. Any modern smartphones can enjoy the experience too (over DLNA).
You don't need to spend extras to buy a Sonos speaker system or a dedicated AirPlay speaker like Bowers & Wilkins Zeppelin Air. Just plug the Wi-Fi Audio Extender to what you have via a 3.5mm cable and I'm sure you will be satisfied with the result.
If that doesn't sound good enough for you, note that this portable gadget can also be used to extend your wireless network at home.  Double the features, double the fun. With news of the upcoming Netflix to Australia, you want to be well-prepared way ahead to ensure having the steadiest wireless connection at home.
Disclosure: Review sample was sponsored for the review, but all opinions are mine and not paid
[AMAZONPRODUCTS asin="B00KGGHYWK"]