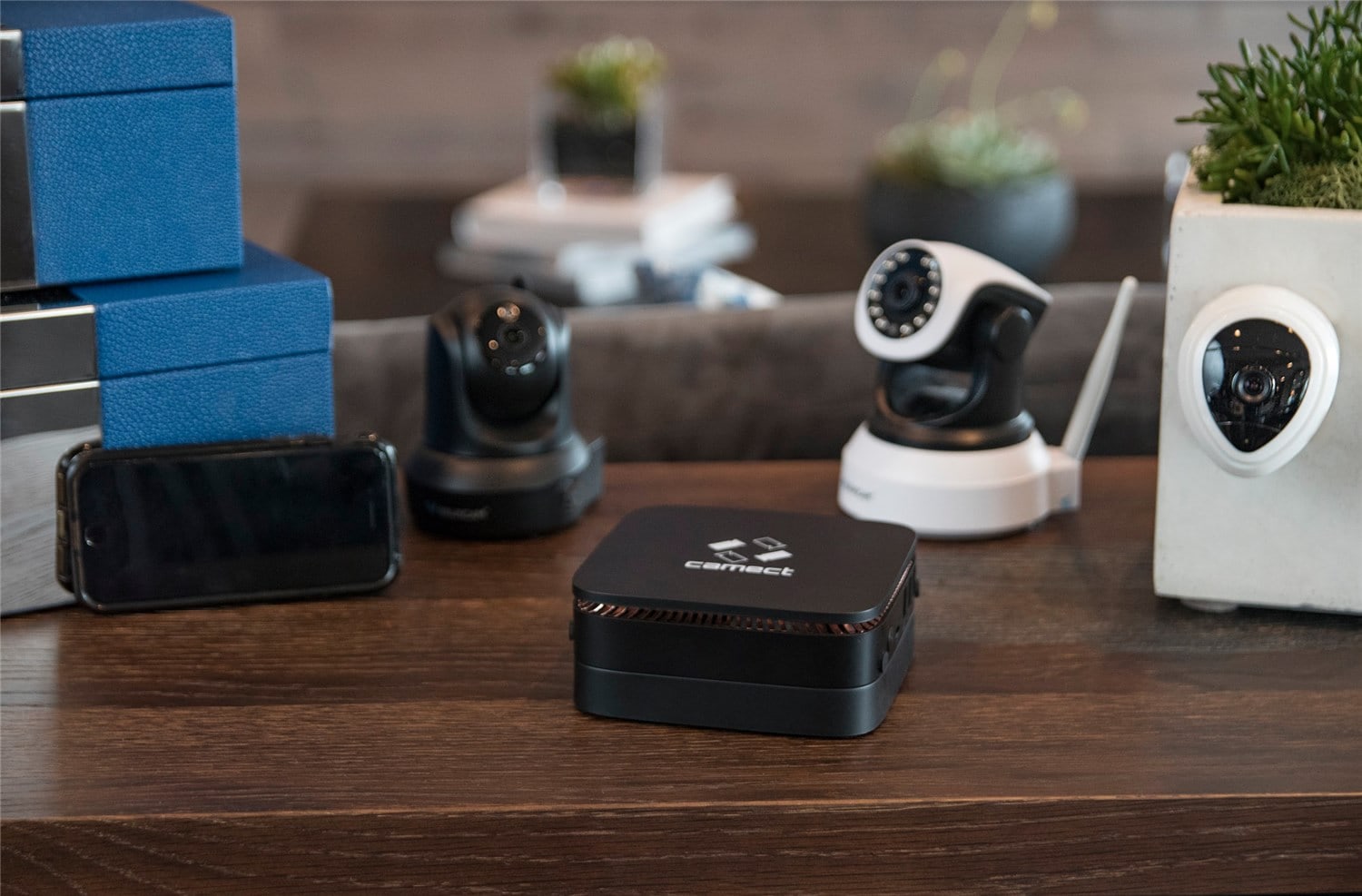 Imagine having different security cameras from different brands installed at your home or office. Some specific camera models allow you to store videos locally in the local memory, some through a microSD memory card, and some only save the clips in the Cloud.
All these different ways, places to get your footages can be somewhat tedious and frustrating, so why not have just one device to manage and rule them all? Hence, the idea of a smart camera hub named Camect was born – which can store all camera clips from different brands locally in one central location.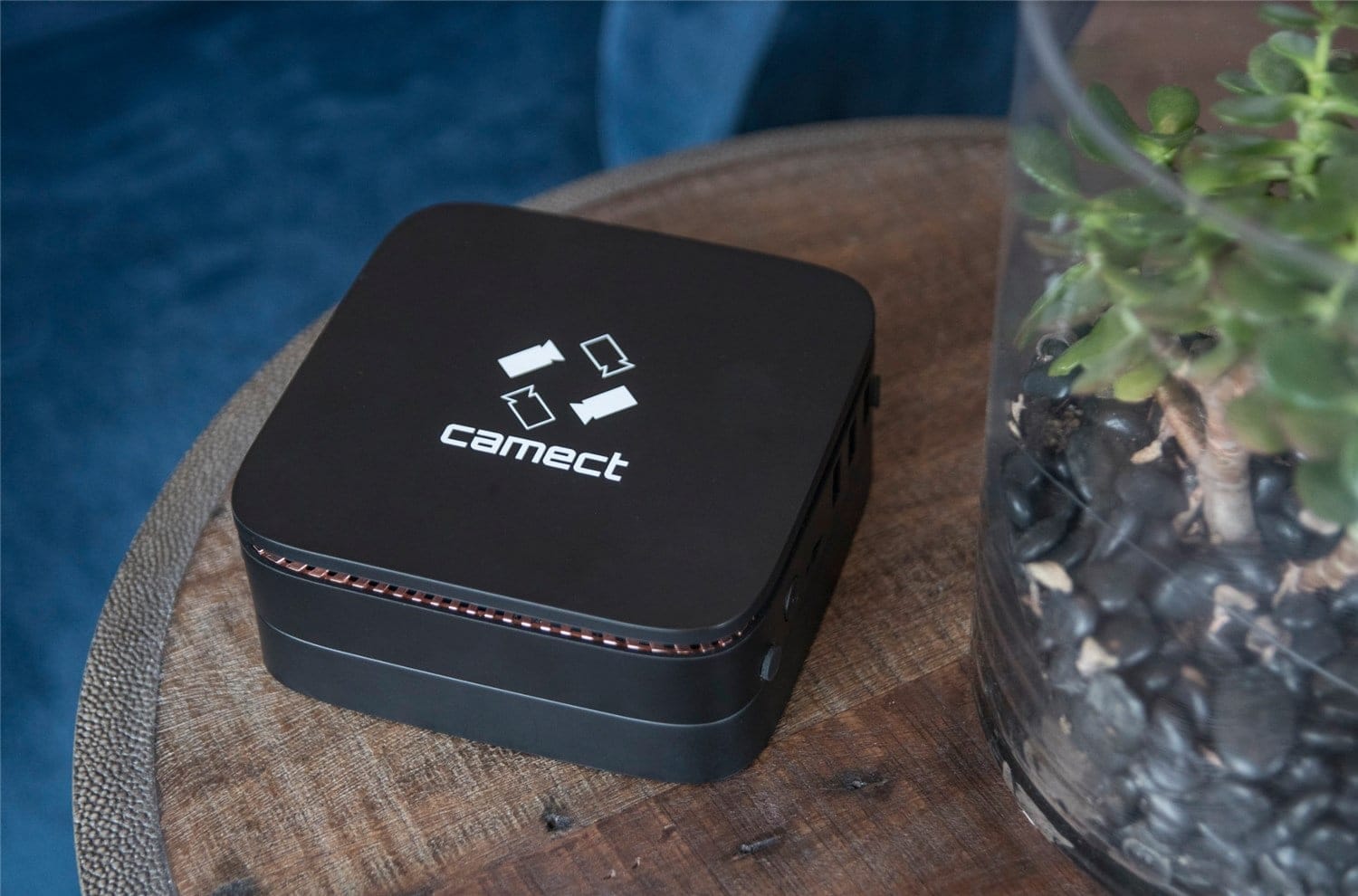 Some might not like the idea of having their private life being stored in someone else's server (i.e privacy reasons). Some are okay with that, but would still want to have local copies just in case. Or if you have Ring cameras, you might not like having to pay a monthly subscription fee to see your past recordings.
Being a reviewer, I have plenty of different security cameras set up at my place: Ring Video Doorbell Pro, Ring Spotlight Cam Battery, Swann Floodlight Security Camera, Swann Wi-Fi Indoor Security Camera, Arlo Ultra, D-Link Omna Wire-Free, and a few more from these same brands. Not to mention I also have IP cameras from DAHUA with clips stored into a local DVR.
With Camect, it looks like I'll finally be able to store and access all these clips locally in ONE central location. BUT! Camect doesn't just store these clips. In fact, Camect itself is a smart hub with built-in Artificial Intelligence that can detect different object types (like Arlo Ultra – check out our review) and more.
Camect can then send notifications to your phone based on these detections, so it looks like you might be able to turn the official app notifications off and just use Camect's as one, single, central app.
Once you plug Camect to your router, it will auto detect all the network cameras currently being installed at home such as your Nest and Arlo cameras so you can add them in.
Camect supports 1TB of local, expandable storage but there is also an option to store your clips to Dropbox and Google Drive if you wish to make an off-premise backup.
Camect also supports Google Home and Amazon Alexa integrations, which is pretty cool.
Price wise, Camect is not bad at all! Camect doesn't charge you if you connect 2 cameras and you'll get 30-day recording and online access. If you connect 5 cameras, you'll get 30-day recording (local access to all 5 cameras, but online access only for two cameras). And if you want all 5 cameras to get online access as well, it'll be US$60 per year (up to 24 cameras).
Considering that you also get Camect's AI smart detection (assuming it works wonders), it's a great bargain. For example, Arlo Smart Premier Plan is US$14.99 per month and only support 20 cameras (and only work for specific Arlo cameras like the Ultra). But we'll need a proper review to check out what Camect can truly offer and if it's as good as it sounds!
Camect is coming soon to Indiegogo crowdfunding campaign later today, so make sure to check the page out. We are hoping to be able to grab a Camect review unit in the future, so stay tuned!