WiFi 6 is already here before you know it. With the booming trend of smart home products and wireless devices, current WiFi standard doesn't cut it anymore. With tens of wireless devices seeking attention and hungry for data, the new generation of WiFi, WiFi 6 is definitely necessary in the long run.
We haven't seen many WiFi 6 Mesh Network system around, but NETGEAR has just launched Orbi WiFi 6 System and Nighthawk Mesh WiFi 6 to those who want the best wireless network performance at their home and office.
And if you really want the best of the best, be ready to shell out A$1,399 for the RBK852 unit on the new Orbi WiFi 6 System.
NETGEAR Orbi Whole Home WiFi System gets many praises among the community and consumers, so I'm positive the Orbi WiFi 6 System would definitely get the same praises.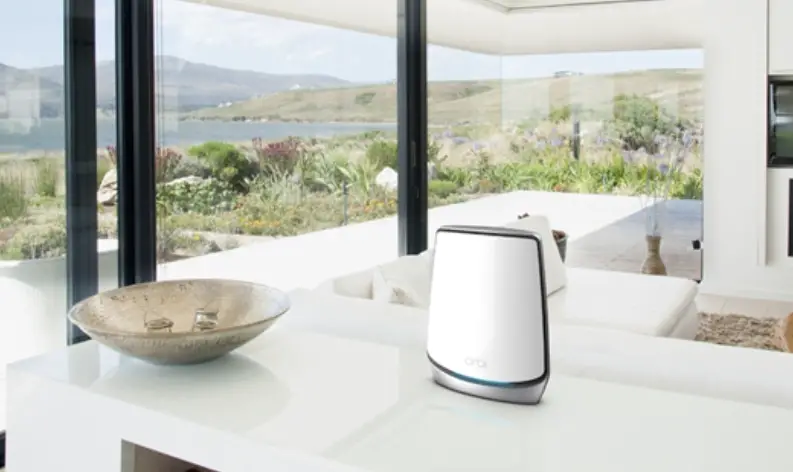 The flagship Orbi RBK852 comes with 12 WiFi streams and designed for larger families and homes, supporting over 60 devices on the wireless network at one time. I have around 30-35 devices at home hungry for bandwidth (with just the two of us) so having over 60 devices for the whole family is definitely, ahem, achievable. We did plan to change all our ceiling lights to smart ceiling lights, and that can easily fill up the network pretty quick.
The Orbi RBK752 provides the same great coverage as the flagship unit, designed with 8 WiFi streams with the capability to support upwards of 40 devices on a network simultaneously without interruption. To most people with large house and household members, this is probably the most economical option.
But the Orbi WiFi 6 Mesh System RBK852 unit will cost A$1,399 and the RBK752 will cost A$949 so that may be too much for personal, residential purpose. In this case, you're better off getting the Nighthawk Mesh WiFi 6 system instead.
NETGEAR Nighthawk Mesh WiFi 6 system is definitely much more affordable with support over 25 devices on a network. The MK62 unit offers an extra satellite and will retail for A$449, or you can grab the extra two satellites (MK63) for A$649.
The Orbi WiFi 6 will be available in Australia and New Zealand from end-July 2020, but the Nighthawk Mesh WiFi 6 is available now.
If you have a double storey home or a large house, I'd highly recommend a Mesh network so you can get the most wireless network coverage possible. I used to combine my NETGEAR Nighthawk Pro Gaming XR500 Router with the Nighthawk EX7700, but once you have a Mesh system, you pretty much don't need the extender anymore.
I've never reviewed the Orbi before but really happy with the Mesh solution from D-Link (COVR-1102 or COVR-2202) and Synology (MR2200ac) – but note that they are not Wi-Fi 6 Mesh System.