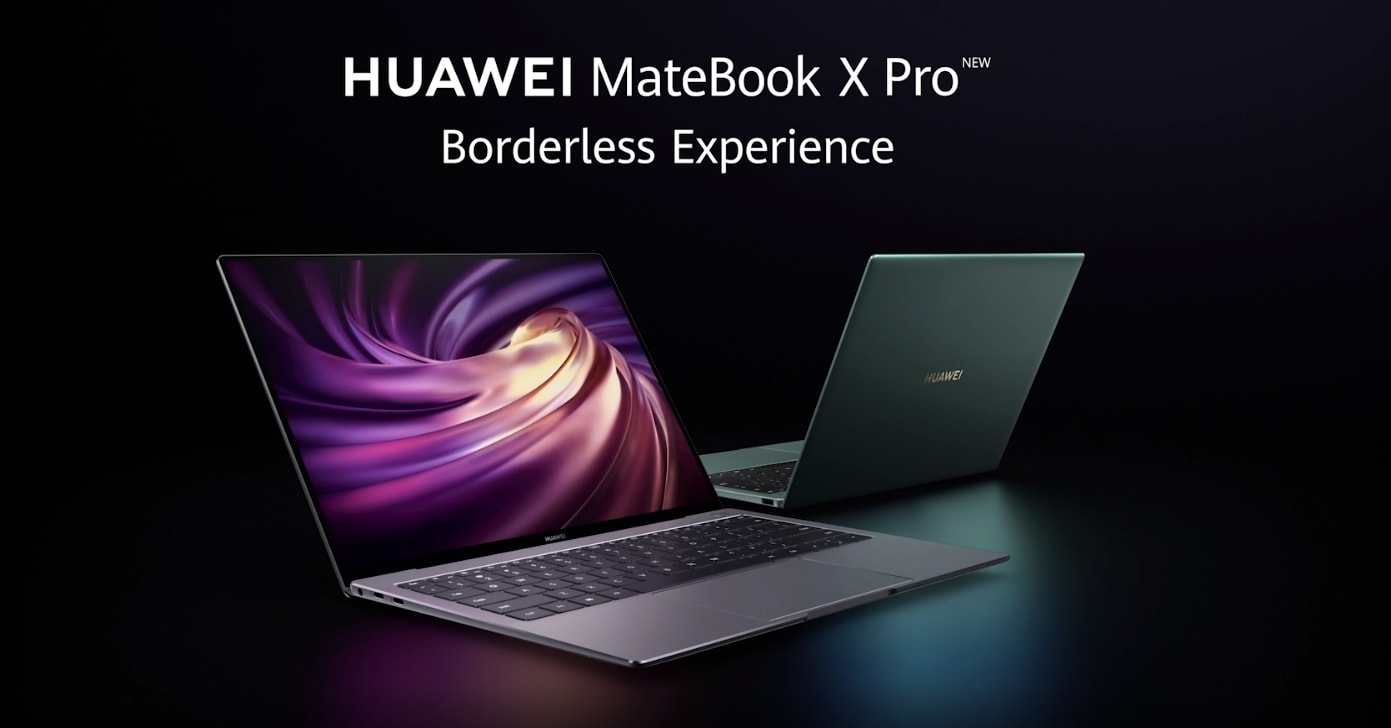 HUAWEI MateBook X Pro 2020 – We've been hearing praises and seeing glowing reviews of the Huawei's MateBook X Pro ever since it landed here in Australia. It's one of the most premium Windows laptops, comparable to Apple's MacBook Pro in terms of quality, design, and specs. And if you don't believe me, a quick Google work will confirm what a great laptop it has always been, even if you grab their old 2018 model.
But if you want the best of the best, their latest MateBook X Pro in 2020 is definitely the one to check out and I've got a unit here sent by Huawei Australia to use and review.
It features a 13.9-inch multi-touch LTPS panel with 3K resolution (3:2 aspec ratio), 100% sRGB wide colour gamut, 450 nits maximum brightness, 1,500:1 contrast ratio, with a screen-to-body ratio of 91%.
The MateBook X Pro 2020 I have here is powered by 10th Gen Intel® Core™ i7-10510U Processor, 1.8 GHz 4 cores (Turbo up to 4.9 GHz), NVIDIA GeForce MX250 dedicated graphics card, 16GB RAM, and 1 TB NVMe PCIe SSD. This machine definitely screams fast in all directions and I can't wait to get my hands on the device.
You'd usually find these mind-blowing specs on a thick, bulky laptop but surprisingly, Huawei manages to keep the laptop thin and small. It's 14.6 mm thin and only weighs around 1.33 kg.
My first experience with a touch screen laptop was the original Microsoft Surface. But it was quite heavy due to the screen and since then, I always preferred non-touch screen laptops because I thought the screen would always make it heavier. Apparently, this does not seem to be the case anymore. Being so used to using smartphones and tablets with my fingers, it is only natural to carry this experience over on a laptop.
If you have a Huawei phone that supports the Huawei Share like the Huawei P40 Pro, there is also magic to unfold. I will cover this in more detail on another article.
UPDATE: Check out my coverage on Huawei Share (plus a short video I made)!
Upon opening the packaging, I'm also quite surprised to see how small and portable the charger is. Mind you, I came from using a heavier gaming laptop (ASUS ROG GL502VT) and compared to having to carry its bulky charger inside my backpack, I'd take this any time of the day. I guess I can't exactly compare it apple to apple, as a gaming laptop requires much heavier power to run. But it still is surprising how far technology has come.
The 65 W charger will also work on any Huawei notebooks, tablets, and mobile phones that support USB-C interface so if you are on the Huawei's ecosystem, you practically don't need to carry extra chargers and just use this single charger. I'm also quite excited to try charging it through the Zendure Passport II Pro universal adapter, which supports 61 W charging.
As for ports, the MateBook X Pro 2020 has 2x USB-C ports (which support data, charging, and DisplayPort) and a single USB-A 3.0. I do wish it has an extra USB-A slot because my gaming mouse will occupy the only USB-A slot available on this machine. But hey, you can always grab a hub if you ever need more than a single USB-A slot.
With devices going USB-C in this modern era, I guess you shouldn't worry that much. Recent devices like Logitech StreamCam and Seagate FireCuda Gaming SSD are all USB-C devices. For headphones, you can always connect via Bluetooth and the MateBook X Pro supports Bluetooth 5.0, ensuring negligible latency when playing games or watching movies with supported Bluetooth 5.0 headphones.
Make sure to check back for my proper, full review on the Huawei MateBook X Pro 2020.
Disclosure: Huawei MateBook X Pro 2020 review unit was supplied for reviewing but all opinions are mine and not paid