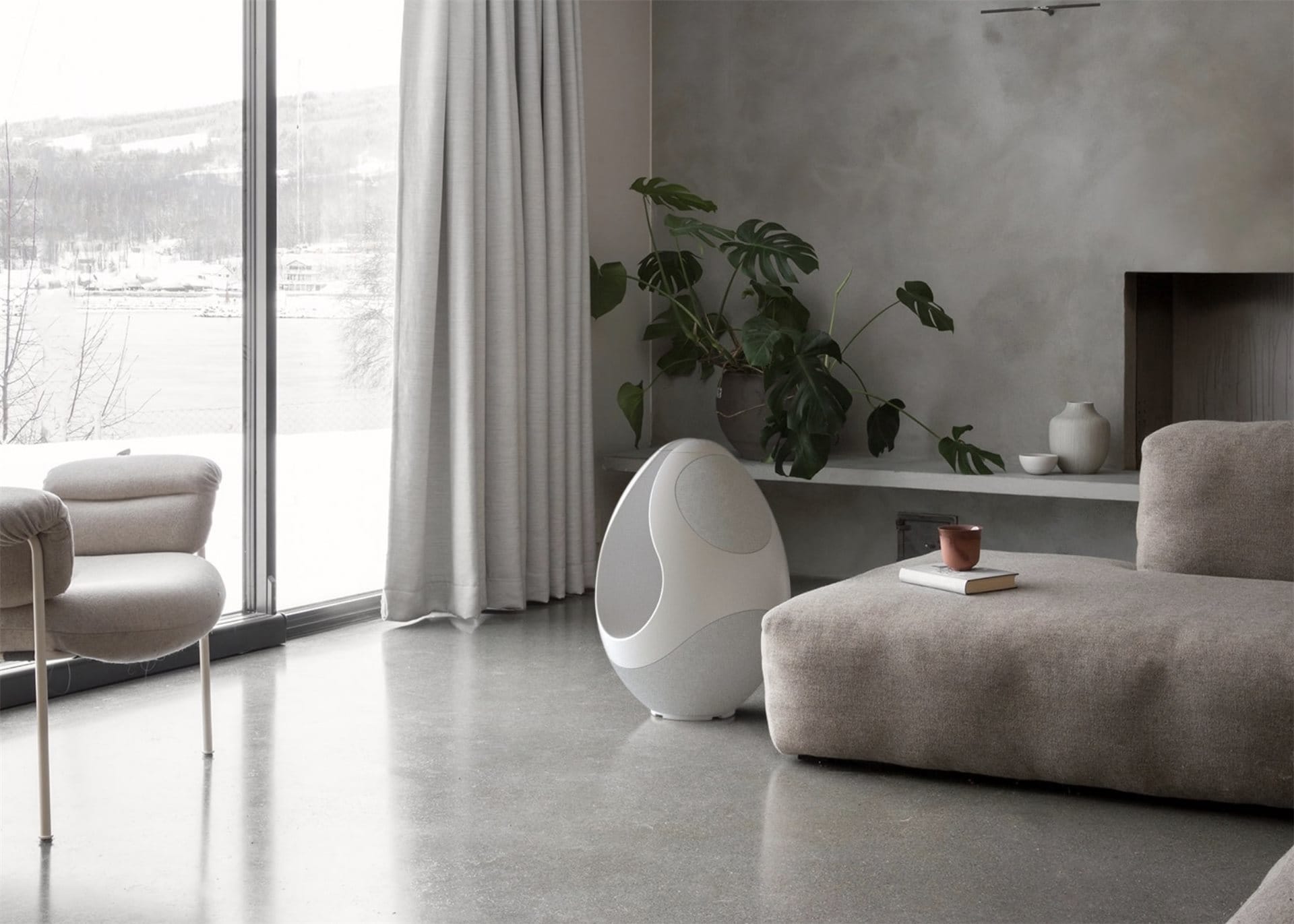 Smart gadgets are becoming common staples in homes to help people better navigate their days, entertain guests and relax after a long day. However, many connected devices don't fit in with modern home aesthetics or add to their surroundings.
Pantheone Audio, a new Australian design firm, decided to reimagine the world of smart speakers with their first product, Pantheone I, which fills spaces with beautiful sound and design.
Historic Inspirations
The Pantheone Audio team is made up of design, engineering, consumer electronics and fashion veterans. This team of talents set out to design a sound system that people could enjoy both visually and audibly. Ultimately, they created Pantheone I, a handcrafted sound system that boasts a symmetrical, sleek design inspired by the Pantheon in Rome. The historic temple in Rome is known for its oculus that fills the space with light and the encompassing sound of visitors enjoying its iconic design. Pantheone I embodies these qualities through its ability to complement any space with its timeless, minimalist silhouette and crisp acoustics.
Available in black or white, the resin speaker housing is created from a single mold, then hand polished to ensure nothing distracts from its curves. Pantheone I's flawless design has already won a prestigious 2020 Red Dot design award. Priced at $2,100 US (AU$3,130), it should be thought of a more than just a speaker. It is also a work of art.
Yet the Pantheone I still provides the sound that would please any audiophile
Although inspired by an ancient temple, Pantheone I comes with modern day capabilities and features. It can fill any room with 360-degree, clear stereo sound thanks to is powerful built-in subwoofers, Hi-Fi mid-range drivers and four tweeters.
Pantheone I also has Alexa compatibility to allow users to manage their smart home devices and the speaker system easily with voice commands. Its app (available on both iOS and Android) turns phones and tablets into remote controls so users can change songs or adjust sound from any room as well as enjoy features including sleep mode and multi-room player. Additionally, it is able to connect with Spotify, Amazon Music, Airplay and TuneIn so users can enjoy their favorite songs and playlists at any time.
"Our team at Pantheone Audio is moved by beautiful, handcrafted designs that complement their surroundings. We created Pantheone I to achieve this by developing a speaker system that can fill a room with clear sound, without taking away from the space's aesthetic," said Adani, founder and CEO of Pantheone Audio. "There is no other product like Pantheone I. Instead of looking like a traditional sound system or speaker that clashes with other home décor, Pantheone I combines art with music by boasting minimalist, sleek design that can fit into any space while still providing quality sound."
Currently, the Pantheone I is available on www.pantheoneaudio.com.