Kobo Nia Review – If you like reading e-books, you must have heard of Amazon Kindle. The one I have, the Kindle Oasis, is quite an amazing e-book reader with 7-inch, 300 ppi display, and Bluetooth. However, it retails for A$399 so it is probably only reserved to heavy e-book readers who do not mind spending that much.
The Amazon Kindle costs A$139 and comes with 167 ppi display. But at just around A$10 more, you can get a better, 212 ppi display from Rakuten with better file support. The new Rakuten Kobo Nia costs A$149.95 with sharp and glare-free display, and a perfect, entry-level eBook reader for your reading needs.
Packaging
Design & Features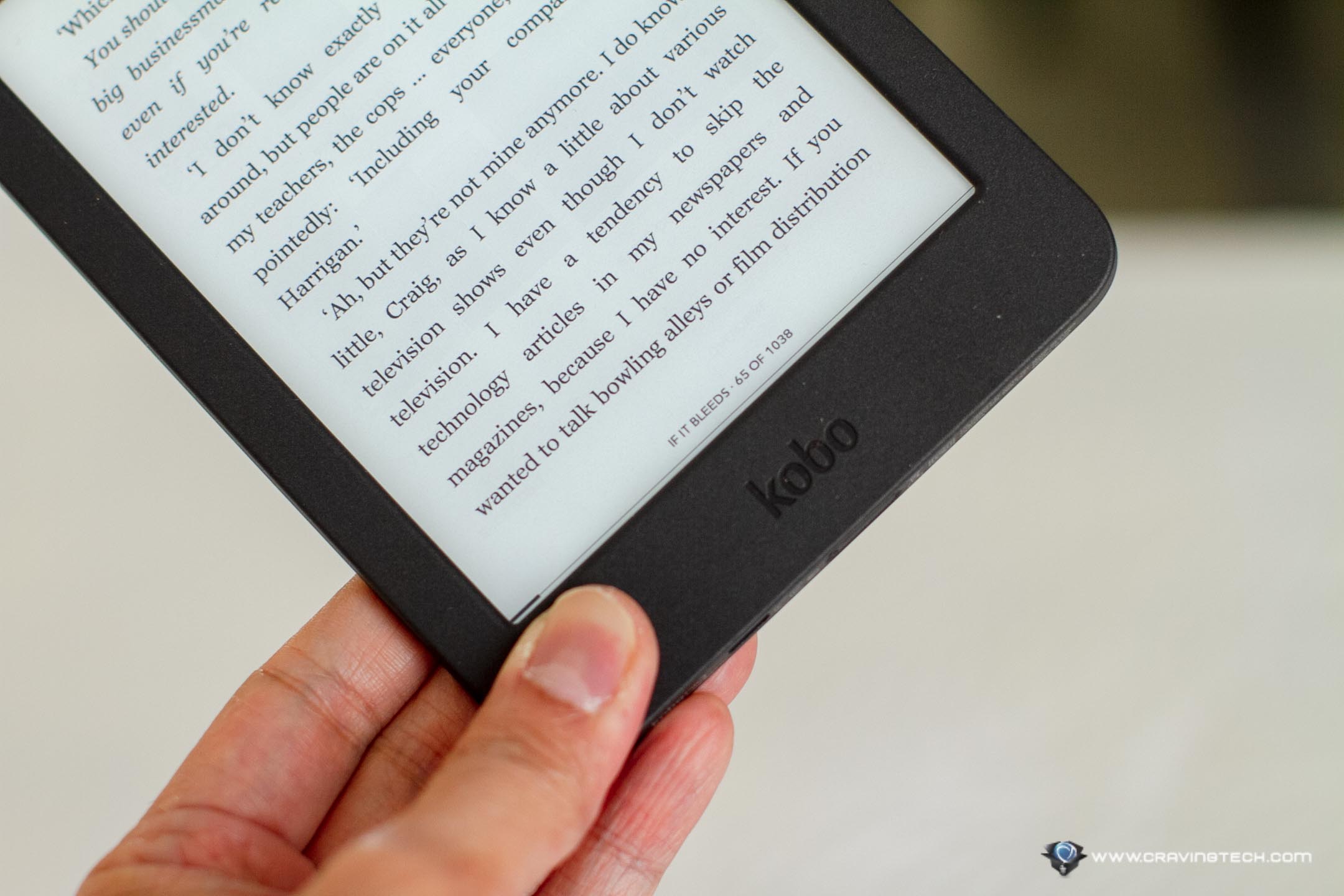 Kobo Nia is a small, light, and portable eBook reader. It has a 6-inch, glare-free touchscreen with 212 ppi Carta E Ink display. The things that strike me the most about the display are how sharp the texts look with best viewing angles (like reading a book) and that it's glare-free so you can read your eBook outdoor with no problems.
Imagine being able to lie down on the beach, reading your eBook and suntanning at the same time – at least when this whole COVID-19 pandemic is over. However, assuming you have a balcony or backyard, there is nothing preventing you from enjoying your favourite novel under the sun at the comfort of your own home.
Its main power button is located at the bottom of the device with a microUSB port to charge. I personally prefer the power button to be on the top to make it easier to reach. But hey, unlike using your phone or tablet, you won't be pressing it frequently.
Kobo Nia has an 8GB internal storage which can hold up to 6,000 eBooks (who reads that many?) so even when you can't insert an expandable microSD card, you'll still have more storage than you ever need.
It weighs 172 grams, which is super light (Kindle weighs 174 grams and the Kindle Oasis weighs 188 grams) and can easily be used with one hand. This means you can stand on the train with your other hand holding the pole, or perhaps reading next to a swimming pool while your other hand grabs your ordered mocktail. Note that it doesn't seem to be waterproof, so stow it away when rain comes.
Battery life has also been great and should last you weeks before you have to recharge again. And thanks to the E Ink display technology, when the device is sleeping, it doesn't consume battery (until the display needs a refresh). On a tablet like the iPad, you'll most likely have to charge it once every few days which can be quite annoying. Plus, E Ink Display eBook readers like the Kobo Nia make it much easier on the eyes compared to glaring at your smartphone or tablet screens.
But why Kobo Nia is so affordable? Surely there's a compromise, right? Well, the performance can feel a bit clunky, especially if you are used to using premium tablets like the iPad. Actions can take half a second to a second to execute, especially when swiping from one page to another. But you are reading books and not playing games or scrolling on a social media feed, so this is totally acceptable in my experience. Plus, you can just do a quick tap at the bottom corner of the screen to go to the next page. If you have to quickly type something, however, than it may become frustrating.
With ComfortLight, you can also slide up and down on the left side of the display to quickly increase or decrease brightness – which is very responsive in my experience. It's really easy to adjust to your surroundings and day/night time reading.
Kobo Nia supports up to 15 file formats natively: EPUB, EPUB3, FlePub, PDF, MOBI, JPEG, GIF, PNG, BMP, TIFF, TXT, HTML, RTF, CBZ, CBR. Books can be bought over at Kobo Store but it also supports connecting to Pocket (to read your saved web articles) and OverDrive to connect to digital public library services (currently available in Australia, Canada, the US, the UK, New Zealand, Denmark, Finland, Norway, Sweden, Taiwan, Hong Kong and Singapore).
Kobo Nia Review Conclusion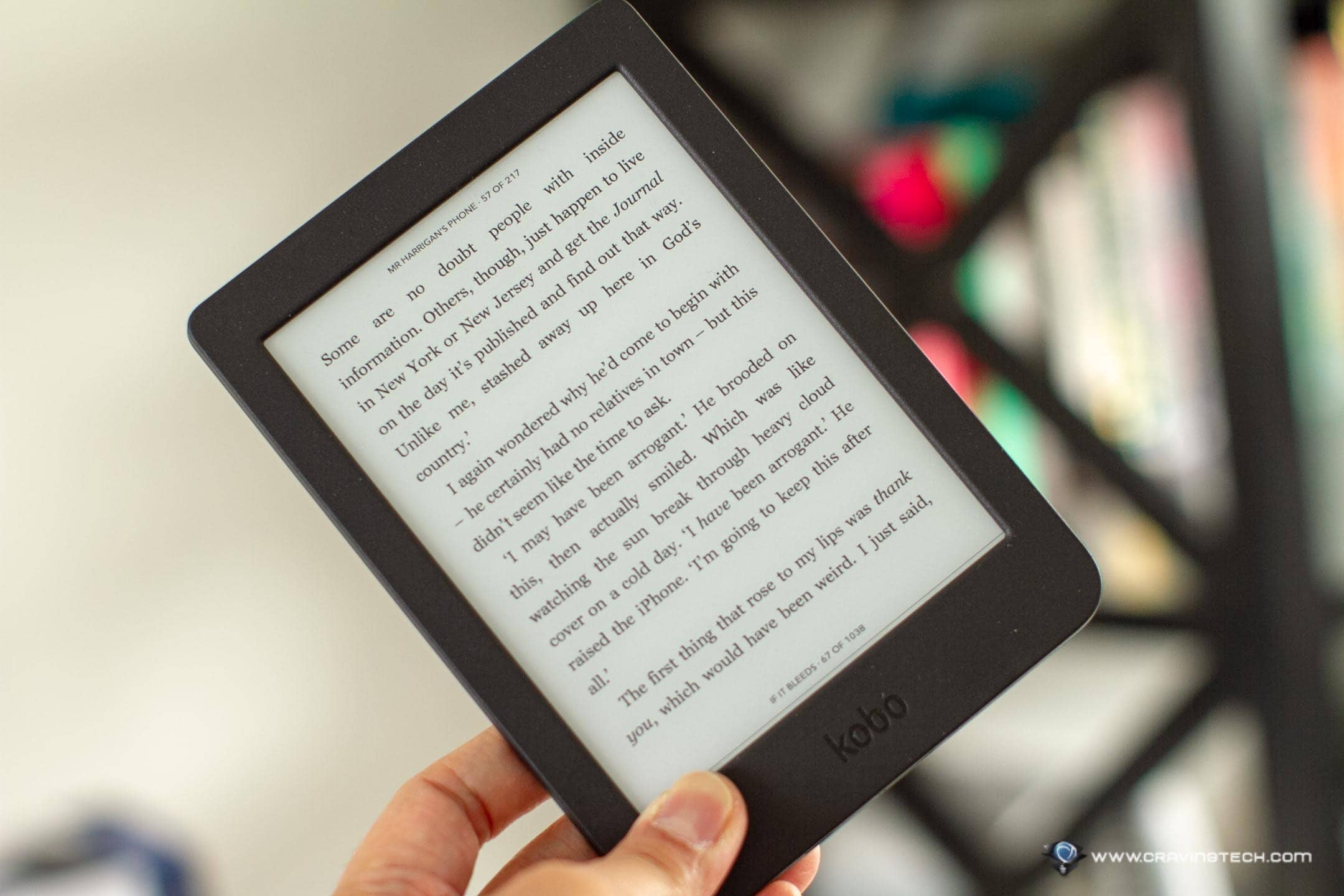 For just A$149.95, you can get a good, compact, lightweight eBook reader and that is quite a steal. Kobo Nia display looks great, sharp, and glare-free thanks to the E Ink display technology. With weeks of battery life and thousands of books available at your fingertips, Kobo Nia is a really great Kindle alternative with better display resolution, and definitely a perfect gift to those who like reading books.
But if you are already invested in the Amazon ecosystem or planning to buy eBooks from them, then there might be little reasons for you to grab the Kobo Nia instead of a Kindle. Note that apart from the Kindle Oasis, I've never actually used or reviewed the standard Kindle, so I can't compare the Kobo Nia with it head-to-head.
Disclosure: Kobo Nia review unit was supplied for reviewing but all opinions are mine and not paid
Kobo Nia Review
Summary
An entry-level eBook reader from Rakuten with 212 ppi display
Pros
Great looking display, 212 ppi
Lightweight, compact, can be used with one hand
Very easy to adjust brightness
Great battery life
Great file types support
Can store thousands of books
Cons
Not waterproof, no Bluetooth
Can feel clunky if you have to swipe or type a lot