Passport II Pro Review – A universal travel adapter is a must-have for travelers, especially for those who travel overseas frequently as countries usually have different electric socket types. I used to carry a single, universal travel adapter plus an Australian powerboard with USB so I can charge my USB devices while I'm away from Australia.
However, a good, single travel adapter is pretty much all you need – assuming it has enough power to charge your heavier-powered devices like your MacBook Pro, plus some USB ports to charge your smaller devices.
Zendure Passport II Pro is a 61W universal travel adapter that comes from the success of its predecessor, Zendure Passport, but now comes with a more compact design, and a few other goodies.
The highlights of Passport II Pro are definitely the 61W USB-C PD (with GaN technology) and the 10A Auto-Resetting Fuse (delivering from 1000W at 100V to 2500W at 250V). I would like to spare you the technicalities and just say that these mean that the adapter is more efficient, producing less heat, and safer. The Auto-Resetting Fuse will stop the flow of power if you plug a device that draws too much current. This usually happens due to different voltages requirement in different countries, such as 240v Australia vs 110v in the United States. I still remember my brother who was coming from the U.S and blew his electric shaver that he brought from the U.S to Australia – while shaving! Thankfully he was okay but he did say goodbye to his shaver.
With short circuit and leakage prevention, it gives me the peace of mind when I plug in my expensive gadgets.
Design wise, Zendure Passport II Pro is much more compact than carrying a USB powerboard for sure, and it is also 20% smaller than the previous Passport 30W. Sure, you may not fit this in a pocket, but for what it offers, you cannot ask for more. On Australia's standard dual-power outlets, it doesn't occupy the whole socket (and the power button) which is nice. In hotel rooms though, you'd normally just get a single socket on the wall and it's good enough to plug the Passport II Pro in.
As a travel adapter, it supports more than 200 countries with different configurations. It can be plugged into type A, B, C, D, E, F, G, H, I, J, K, L, M, N and O outlets. So, countries like the UK, U.S, Australia, Indonesia (in case you are planning to go to Bali after this pandemic is over), Japan, and more. I'm happy enough that it accepts Australia's plug for all my needs, but in case you want to know, it supports A, B, C, E, F, G, I, J, L and N plugs.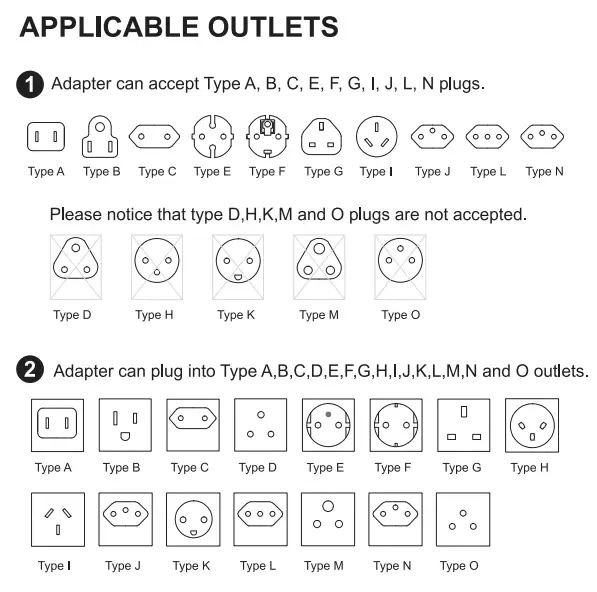 The plugs are integrated within the single unit and you can take them out by pressing and sliding the appropriate slider. This is how the design keeps the adapter safer to carry in your bag or luggage.
I'm honestly happy enough that the Passport II Pro has 5 USB ports (2 USB-C & 3 USB-A) and an AC outlet, but they didn't just stop there. It can actually deliver up to 61 Watts of power, which will be distributed to adjust the needs:
61 Watts on the USB Type C-1 (if you want to charge your laptop with USB Type-C power, for example). This is only if you are using the USB Type C-1 without plugging anything else on the other ports.
Or 45 Watts on the USB Type C-1 and 12 Watts shared on the rest of the ports (USB-C2 and USB-A ports)
So basically you can charge up to 6 devices at the same time, but note that the power will have to be distributed – which can mean longer charging time on some devices. And sure, some devices can utilise a 100 Watt USB-C charger, but thinks of the practicality here because you don't need to carry the chargers with you. For example, I can just grab a USB Type-C cable and the Passport II Pro to charge my Nintendo Switch on the go, among other devices like my iPhone (I can leave the 5 Watt power adapter at home), noise-cancelling Jabra headphones, etc.
Sure, you might be able to charge faster with the included power adapter in some cases, and you can still use it on the Passport II Pro's power point if needs be.
I also find that it charges my new Huawei MateBook X Pro 2020 well. The included Huawei's charger is 65 Watts, which is not much different than the Passport II Pro 61 Watts! This means I can even leave the Huawei's official charger home when travelling. Less things to pack and carry!
And last but not least, it adopts a child-proof shield to make sure that the AC outlet is only used for plugs so fingers won't be registered for current. We just had a newborn so it's definitely a peace of mind should we ever need to use this in the nursery.
Zendure Passport II Pro Review Conclusion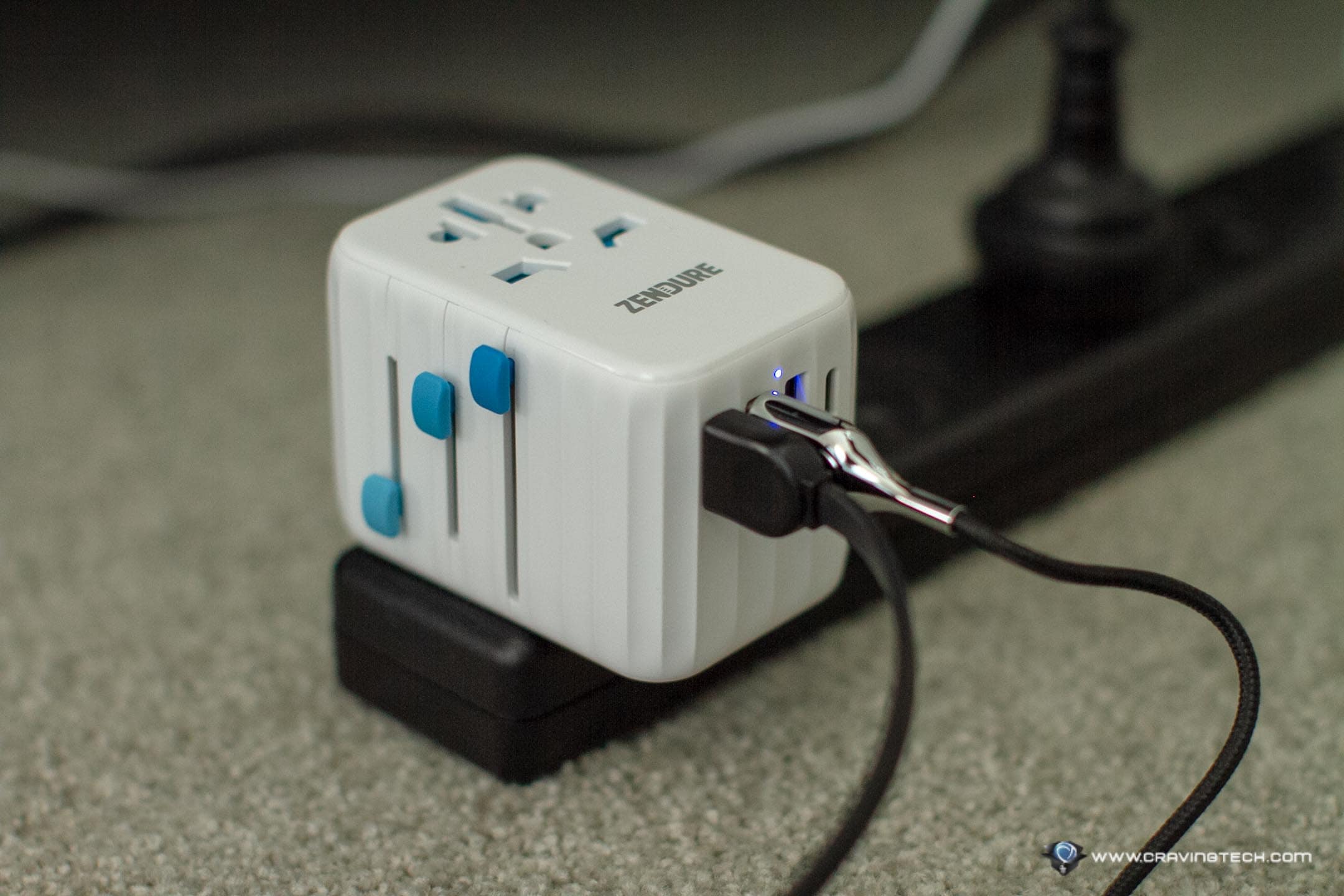 Zendure Passport II Pro is not just your regular, universal travel adapter. It can charge devices fast and best of all, handling power distribution is being done automatically. With more than 200 supported countries, safety procedures and design, plus a variety of devices to charge in one go (including USB-C devices like my Nintendo Switch and modern laptops), this is an adapter of choice for both at home/office and travelling!
I always carried with me a generic travel adapter with a few USB slots on my travels, but Zendure Passport II Pro will now easily replace it. More power, more compact, safer, and more supported devices to charge with.
All travelers (interstate or international) should always carry Zendure Passport II Pro in their bag or luggage! Check out its KickStarter page to get one yourself and support the already successful, running campaign.
Disclosure: Zendure Passport II Pro review sample was supplied for reviewing but all opinions are mine and not paid
Zendure Passport II Pro Review
Summary
Universal travel adapter supporting a variety of devices to charge, including MacBook and modern laptops
Pros
Somewhat compact design
Supports many countries (more than 200)
Supports charging up to 6 devices at the same time
61 Watt USB-C PD (PD, QC, PPS 3A, AFC and FCP for fast charging devices from Apple, Samsung, HUAWEI and more)
GaN technology
Auto-Resetting Fuse