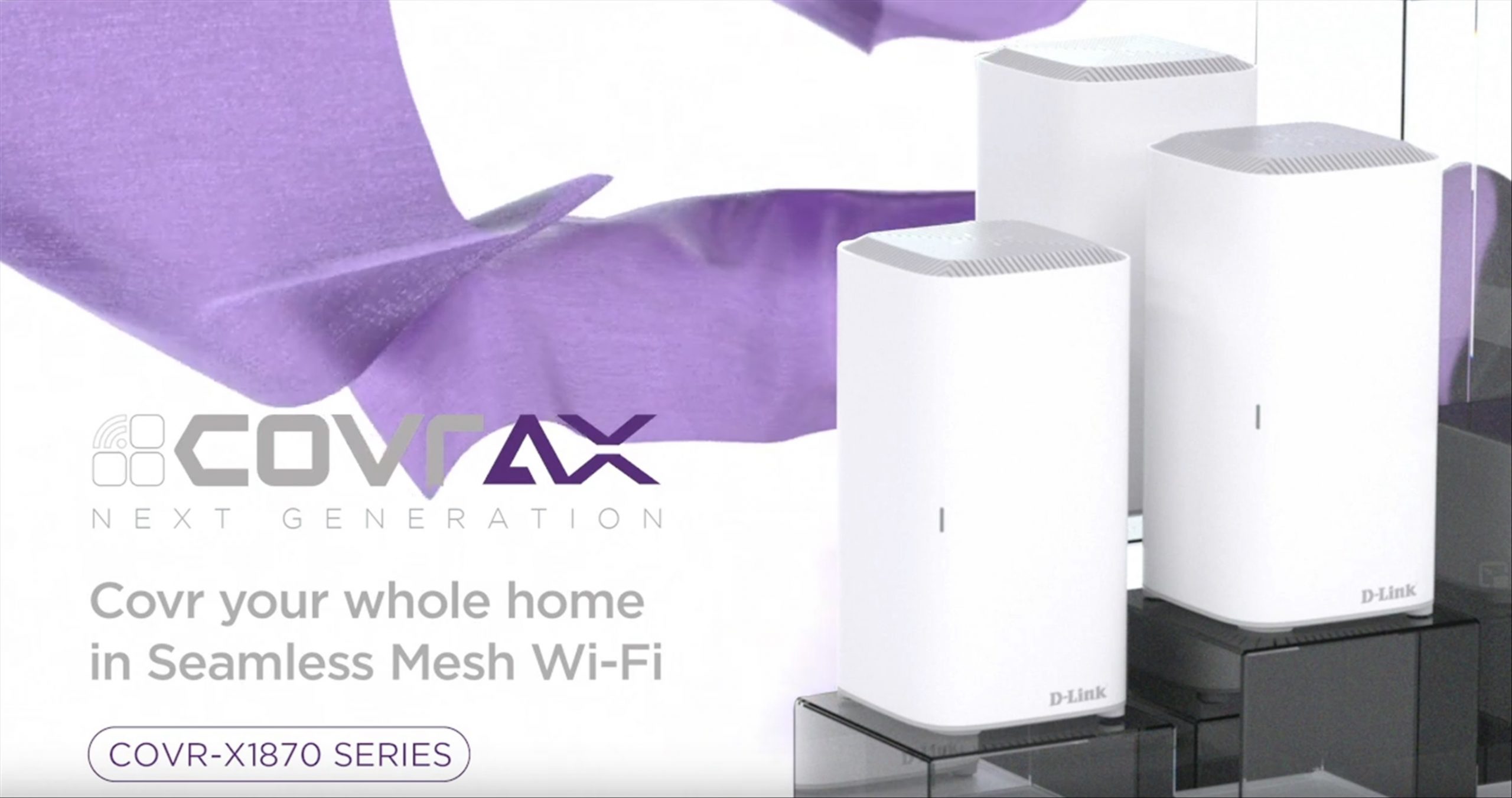 After entering the Wi-Fi 6 market with Wi-Fi routers like the DIR-X1560, DIR-X1860, and DIR-X5460, D-Link is now ready with their new Wi-Fi 6 Mesh system. D-Link's Mesh System on the previous generation of Wi-Fi (Wi-Fi 5) are some of the best ones in the market.
In fact, I'm actually back with using their COVR-2202 because it offers the most stable and consistent wireless connection at our place in both 2.4GHz and 5GHz channels – even better than their Wi-Fi 6 routers.
But with their new Mesh Wi-Fi 6 system, things are looking brighter again and I can't wait to migrate over.
D-Link's new AX1800 Dual Band Seamless Mesh Wi-Fi 6 System can be purchased in a single (COVR-X1870), two packs (COVR-X1872), or three packs (COVR-X1873).
They come with speeds offering of up to 1.8 Gbps (574Mbps + 1200Mbps) with coverage up to 740 sqm (with the 3-Pack). Unlike their previous Mesh system, this time each unit comes with 4 Gigabit Ethernet LAN ports! It's a great way to hook your wired network devices like smart hubs for Philips Hue, Arlo security cameras, or even D-Link's wireless security cameras without grabbing a switch. Or when you need the most stable, wired connection to your desktop PCs.
With advanced Wi-Fi 6 features, you'll get the best and fastest wireless network performance at home.
They also support Amazon Alexa and Google Assistant so you can quickly use your voice to enable guest network, or reboot the router if needed.
We'll know more about its network stability, performance, and wireless signal strength after we can get a hold of the COVR-X1873 review unit some time soon. So, stay tuned for the review here at Craving Tech.