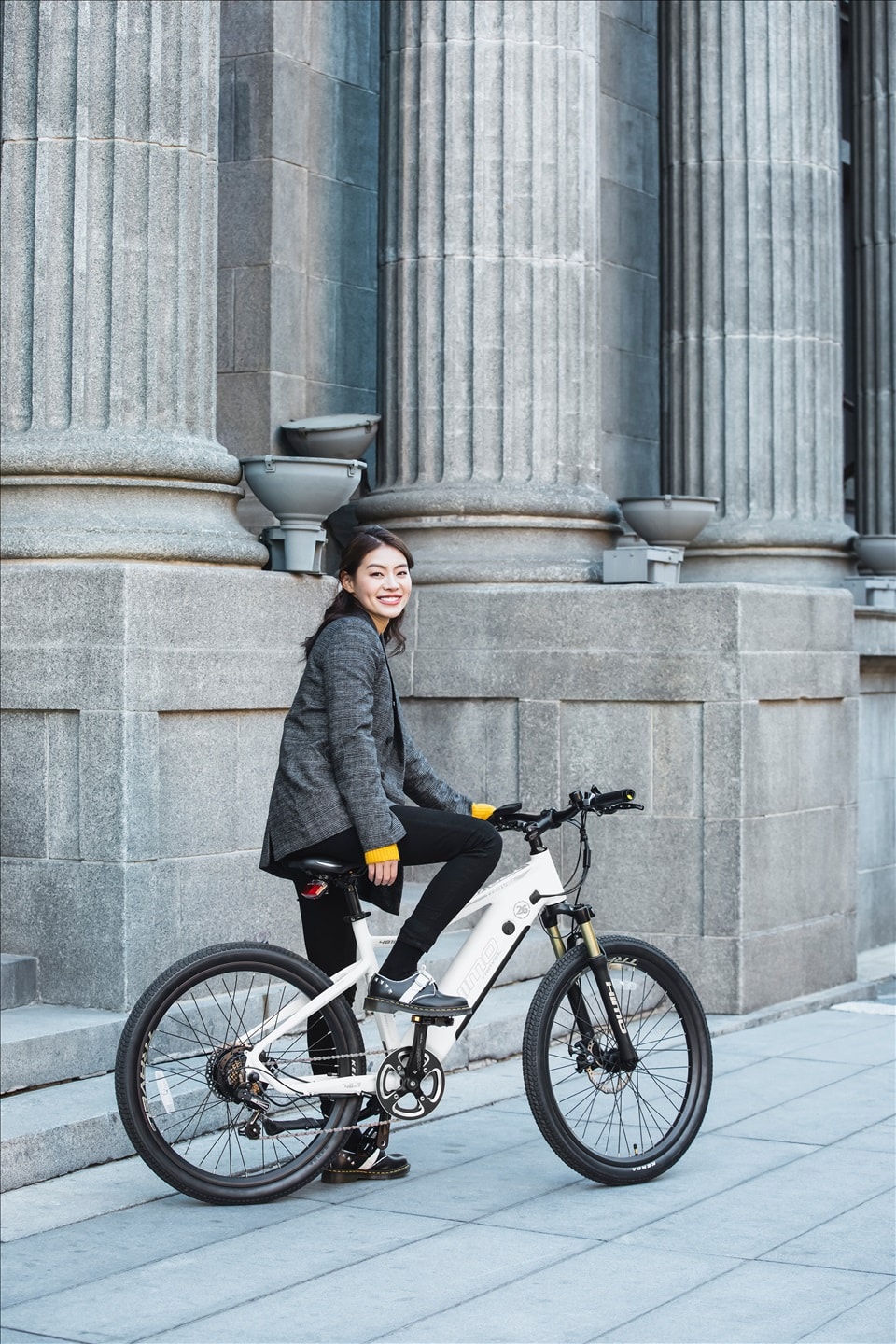 Himo C26 is a 250W electric bike that can travel up to 100km with a maximum speed of 25km/hour (100km with assisted driving or 60km electric only). It's a luxurious, electric bike with a stylish design – available in two different colours: Grey and White.
The Himo Electric Bike C26 features two driving modes: mechanical and hybrid. So if you just want to pedal manually and get some exercise, you can turn the electric mode off. It has a 7-gear system.
Featuring a 10 Ah battery for longer distances, the detachable battery can be fully recharged within 5-6 hours so you can just charge your e-bike overnight.
If you are driving to a train station every day with a car to commute to work, it's definitely better to grab a bike instead. Or, if you live quite far away, an e-bike like the Himo C26. It is also more familiar to drive compared to electric scooter like the ones I have & reviewed: ROBOGO Rapid and Reid E4 Plus.
"E-bikes are a greener choice causing less greenhouse gas emissions and ensuring the future of our world. With
the government making the way for more bike tracks we will only see an increase in e-bike sales", said George
Saad, Chief Operating Officer of Panmi.
Himo C26 retails for A$1,799 and available now at retailers around Australia like JB Hi-Fi.
Himo C26 electric bike unboxing video: