D-Link DIR-X1560 EXO AX AX1500 Mesh Wi-Fi 6 Router Review – Wi-Fi 6 is already here and D-Link is all over it. Their DIR-X1560 is their first and also most affordable Wi-Fi 6 router, providing speeds up to 1.5 Gbps (1,200 Mbps on the 5GHz band and 300 Mbps on the 2.4GHz band).
For just AU$249.95, you are getting a good Wi-Fi 6 router which offers "better in everything" – performance, throughput, range, capacity, etc. Of course, this is assuming you have Wi-Fi 6-enabled devices like the HUAWEI P40 Pro, GIGABYTE AORUS 15G, iPhone 11, and other modern devices.
If you don't though, that's okay because all Wi-Fi 6 routers are backward-compatible with devices that don't support Wi-Fi 6 and will communicate accordingly using different protocols.
D-Link DIR X-1560 comes with the standard wireless router design, and 4 non-removable external antennas. The LEDs in the front of the router will give you information on power, connectivity, and the two wireless bands status. Surprisingly, I haven't expected a Wi-Fi 6 router of this price to come with four Gigabit ports, which is nice. You can hook your desktop here along with other smart home and security Hubs.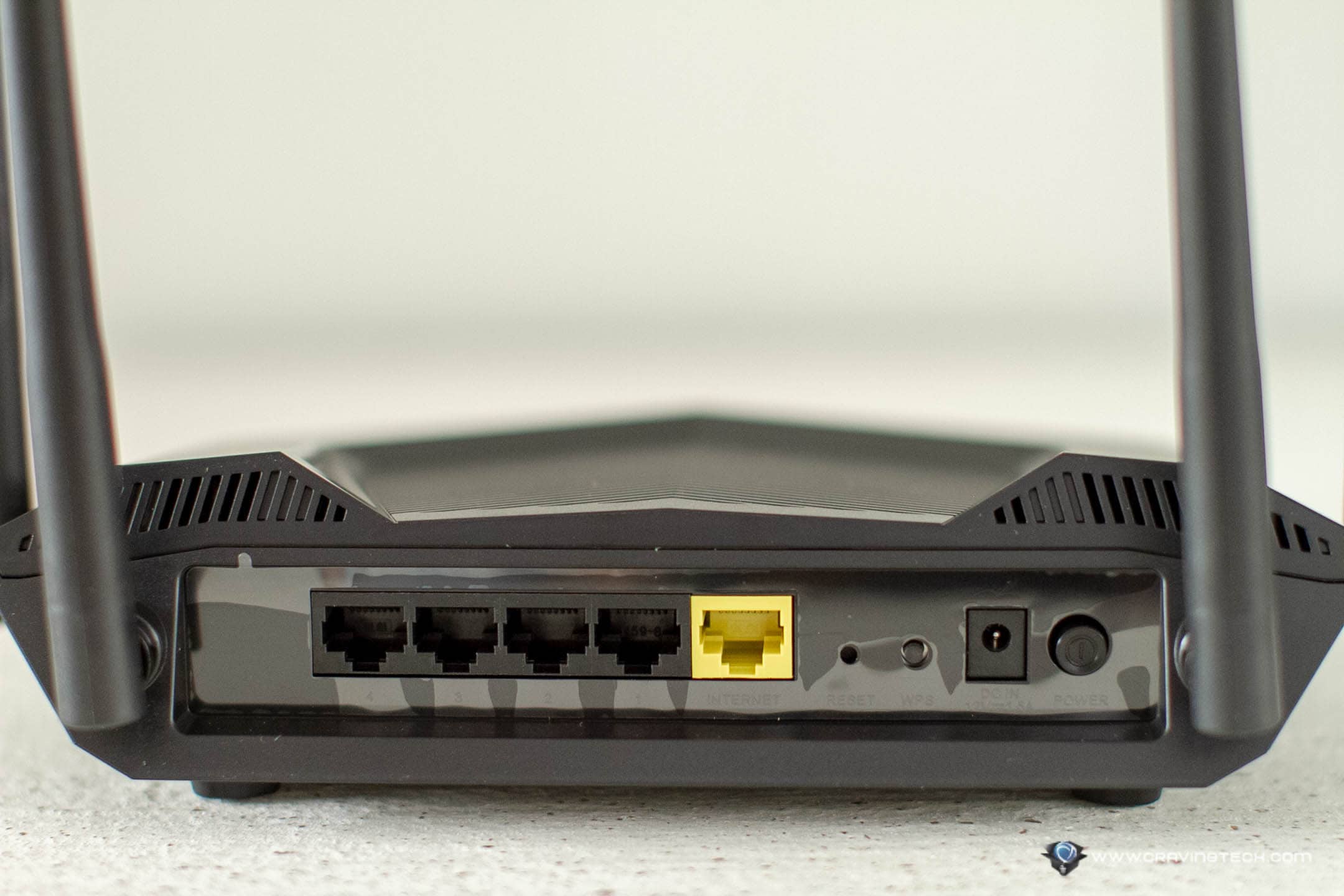 If you are not of the techie-type, you'll be pleased to know that setting the DIR X-1560 is pretty easy with the D-Link app. Setting up a Wi-Fi 6 router actually has no difference to setting up an older Wi-Fi 5 router. In just minutes, I pretty much had the router set up to connect to our Aussie Broadband 100/40 NBN service. A quick speed test shows the router is fully capable of achieving the download/upload speed.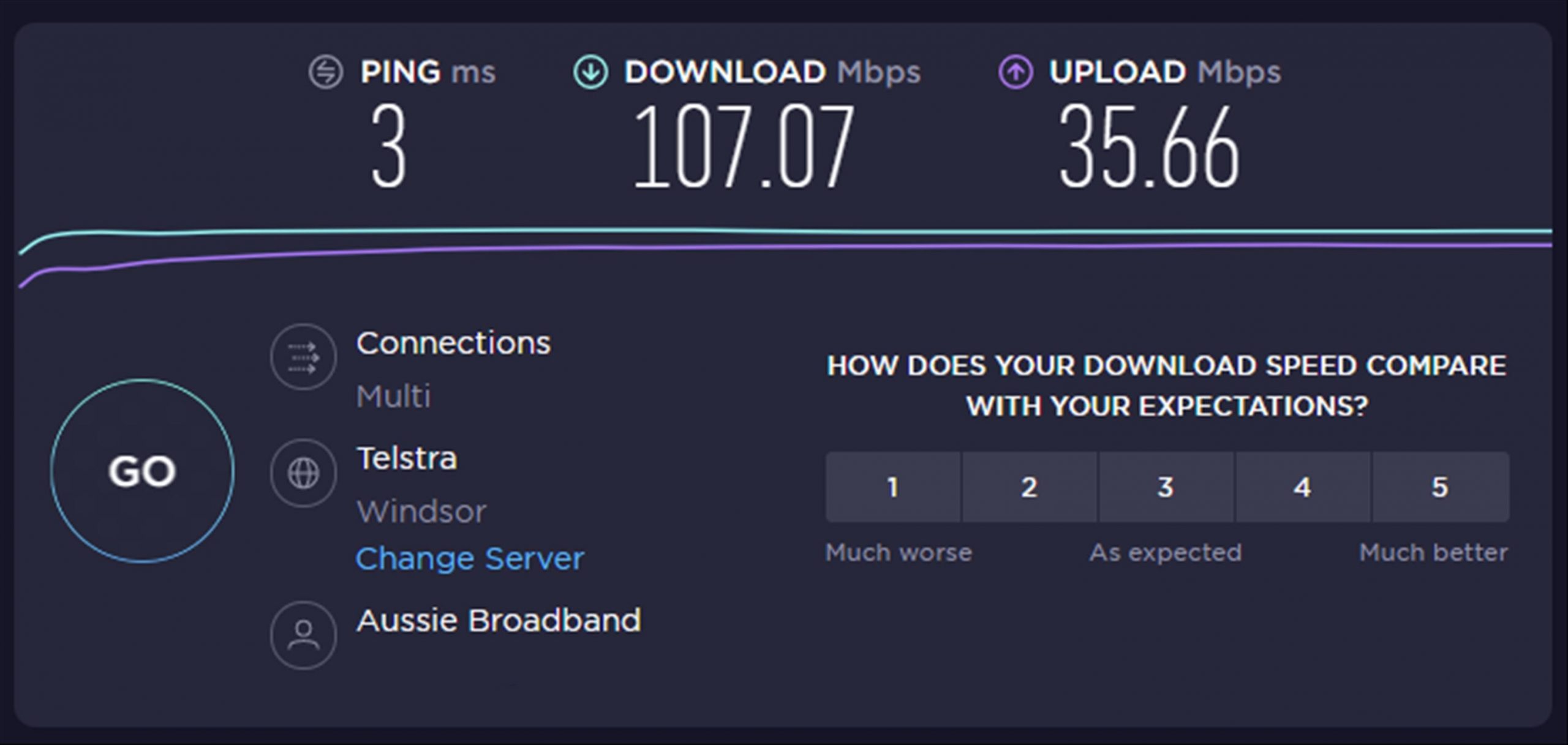 I was expecting a newer, cooler interface than D-Link's standard router interface (I mean, this being a top-of-the-edge Wi-Fi 6). But I guess you shouldn't change things if it doesn't break, and D-Link router owners will probably be pleased seeing an interface that they are already familiar with.
You can change the Intelligent Quality of Service (QoS) settings to prioritise bandwidth to certain devices, set up Port Forwarding, and more. For most people however, you don't really need to ever touch these settings and just let the router does its job.
As soon as the router went live, all my hungry, 30-or-so devices were hungry for attention and they were all connected without any issues. I had a mix of wireless and wired devices here at home, utilising both 2.4Ghz and 5Ghz channels simultaneously and so far, every device seems to be able to get a chunk of needed bandwidth properly (even without utilising QoS).
Watching 4K Netflix video while playing online games for example, are possible and so far I have no lag issues during my experience with the router.
As for the wireless signal strength, it's definitely not as good as the top-of-the-range D-Link DIR-X5460 (which I'm still reviewing) and almost similar to using a Mesh router solution like the D-Link COVR-1102. The good thing is that it's just one unit that can cover the whole house, rather than having two or three separate Mesh units.
All the wireless devices inside our double-storey home don't seem to have problems connecting with the router or maintaining connectivity, which is good.
The router can also be controlled using Amazon Alexa and Google Assistant if you are into voice controlling your router.
Please note that you should upgrade your DIR-X1560 as soon as you set the router up. I did have some connection issues when my phone was connected to the 2.4GHz channel in the past. Sometimes I would lose connection or had to wait for a long time before I can get anything back. However, it seems like the problems have now gone on the latest router firmware.
D-Link DIR-X1560 EXO AX AX1500 Mesh Wi-Fi 6 Router Review Conclusion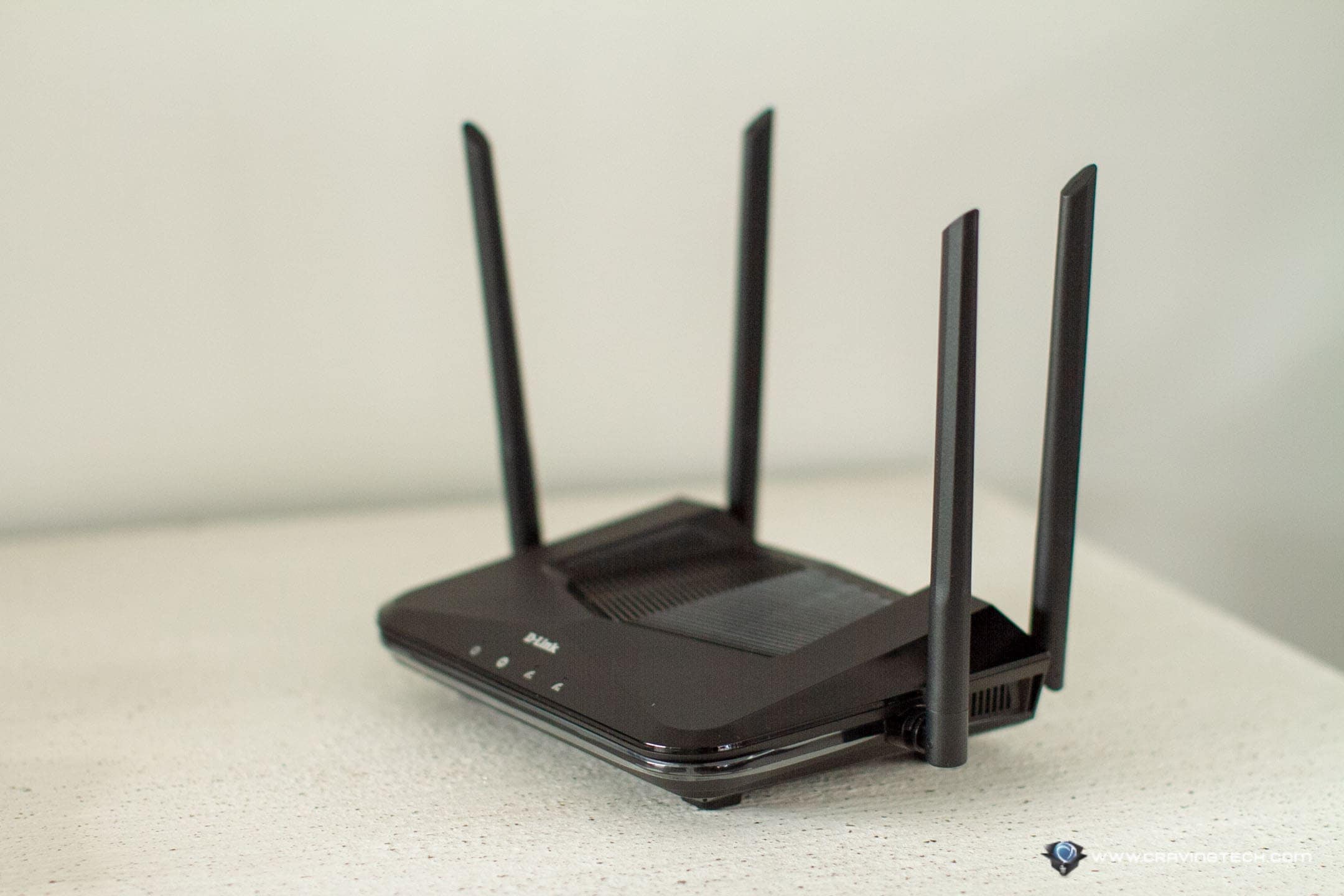 D-Link DIR-X1560 is D-Link's most affordable Wi-Fi 6 router with good Wi-Fi 6 performance. With around 30 devices all seeking attention while I'm playing online games competitively and my wife watching a 4K Netflix video, the DIR-X1560 performs beyond expectation for the price.
The DIR-X150 retails at AU$249.95 and available now at retailers around Australia with 3-year limited warranty. Also available at Amazon.com
Disclosure: D-Link DIR-X150 EXO AX AX1500 review unit was supplied for reviewing but all opinions are mine and not paid
D-Link DIR-X1560 Mesh Wi-Fi 6 Router Review
Summary
Great, entry-level Wi-Fi 6 router that is very affordable, yet offers all the goodness of Wi-Fi 6! 
Pros
Good performance 
Can handle 30 devices just fine at our home
4 Gigabit LAN ports
Very easy to setup and manage
Good range, comparable to having 2 units of Mesh System
Quick VPN, QoS, etc
Alexa & Google Assistant support
Cons
Plastic-feel design
Still the same, old interface
Not the fastest 2.4GHz performance (when your phone is connected to it)
No USB