EZVIZ C6N Camera Review – Did you know that the number of Australians affected by break-ins increased by 3% since last year? It seems that a surveillance camera has become a necessity if you live in Australia.
The thing is, a full-blown CCTV camera system will cost you a fortune, so it's wise to invest in something that is more reasonably priced to protect your home.
What is it?
For just $59 on Amazon, EZVIZ C6N Smart Wi-FI camera looks like a bang for your buck. It comes with many bells and whistles too. The C6N from EZVIZ comes equipped with a Smart IR function, which uses advanced infrared (IR) lighting to capture more details in dim light. The 360-degree field of view and smart tracking function is pretty nifty too.
What do you get in the box?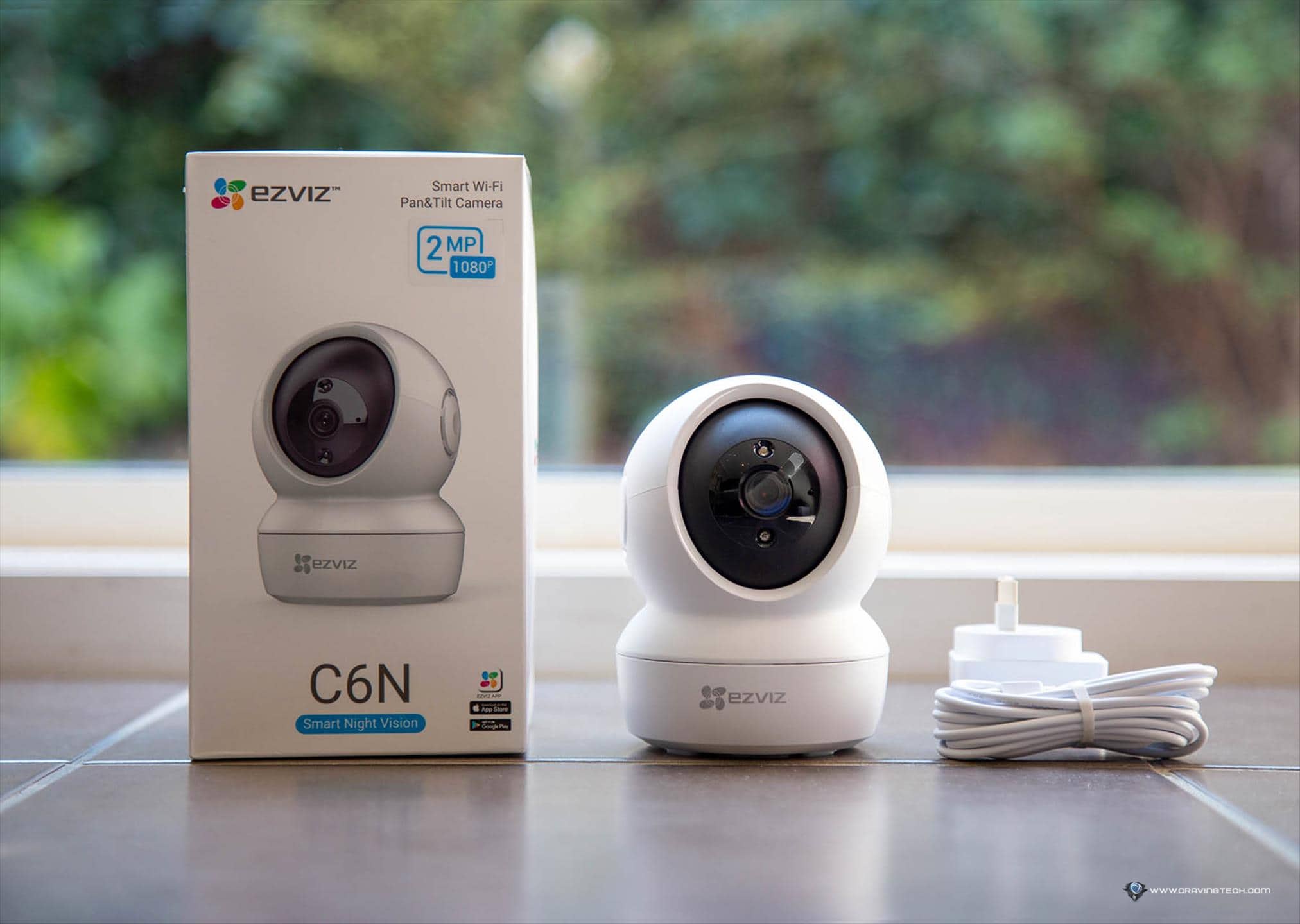 EZVIZ C6N Smart Home Camera
3 metre micro USB cable
Charger
Wall Mount Kit
Safety guide and start-up manual
How do you install it?
Plugin the micro USB cable to power it on.
Download the EZVIZ app from the Google Play Store or Apple App Store.
Register an account.
Scan the QR code on the bottom of the camera.
Link it up to your Wi-Fi.
I'd say that is pretty simple. It took me less than 12 minutes. That's a plus in my book.
Where do you put it?
You can place it anywhere you'd like, as long as it stays indoor. I put the C6N camera just in front of my house's hallway so that I can see who's entering the house. Straight out of the box, it's super easy to install, and the equipped USB cable for charging is long enough for me. Please note that this is a wired camera, so it needs to be connected to an electrical socket. But no need to worry, as you get a 3-metre long micro USB with it.
How do you store the video footage?
You can save your videos onto a MicroSD card (up to 256GB) or the cloud (using EZVIZ CloudPlay). The MicroSD card is sold separately.
The EZVIZ CloudPlay gives you a 7-day free trial. However, after that you need to choose:
7-day video history (either $89.99 per year or $8.99 per month)
30-day video history (either $164.99 per year or $16.99 per month)
How's the video quality?
It's full HD 1080p, so the video quality is good, and you can take a snapshot of the video any time by pressing the camera icon which is handy.
Is it easy to use?
I'd say it's easy enough to use. The app is intuitive. It's like a set-and-forget kind of thing where you only need to enable the motion capture and that's it. 
Reasons to buy one
It ain't gonna break your wallet.
It records every time there's movement.
You can use a MicroSD card for storage (trust me, this is the wiser choice than the Cloud subscription).
You can view live anytime remotely.
You can speak using the two-way speaker. Just like a walkie talkie
Rooms for improvement
Perhaps the cloud subscription fees should be decreased to make it even more irresistible.
What's the verdict?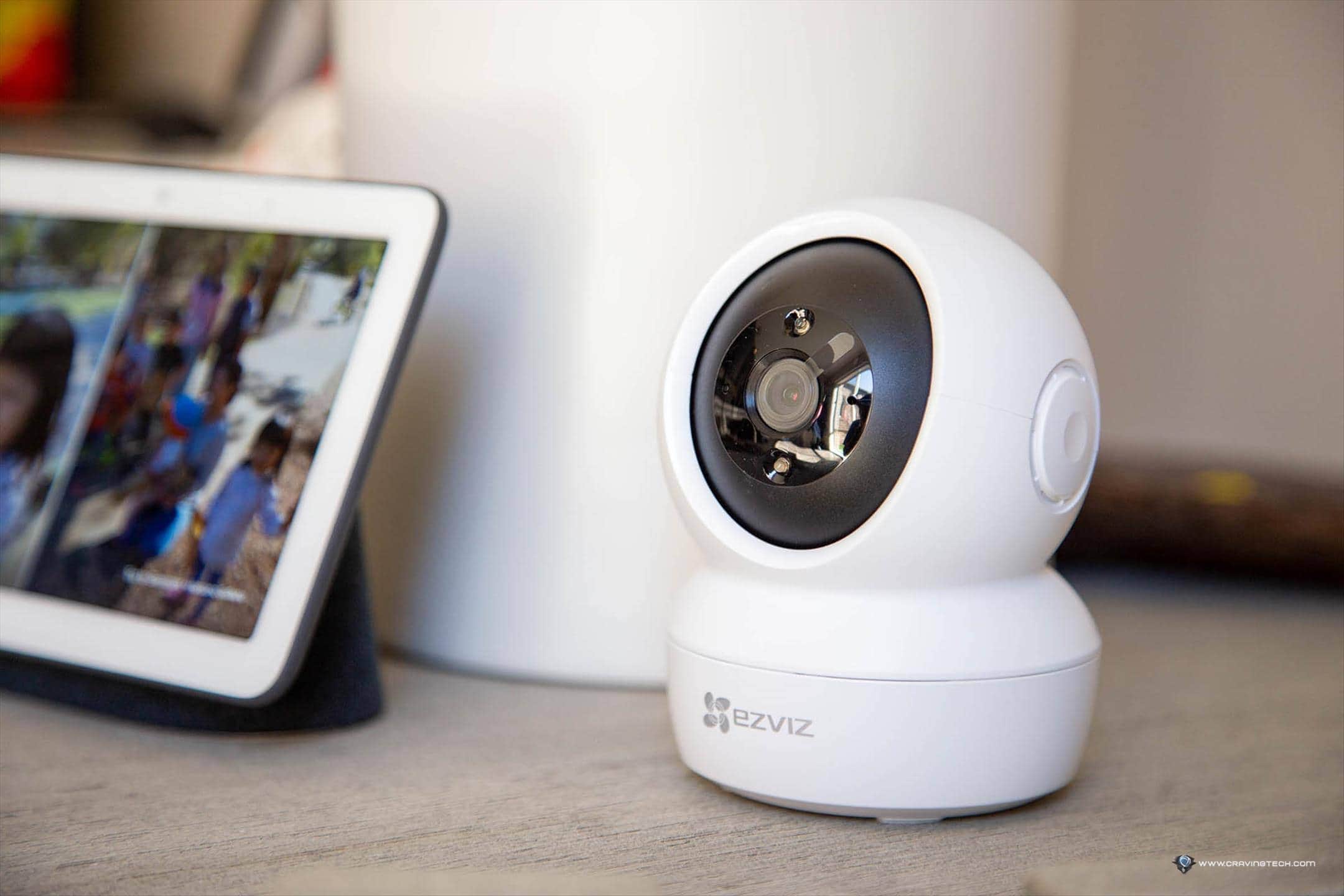 The EZVIZ C6N is definitely recommended for those who want to secure their house without breaking the bank. You can place it in your baby's room, foyer, main hallway, etc. It's available on Amazon Australia for AU$59 at the time of writing.
Disclosure: EZVIZ C6N review sample was supplied for reviewing but all opinions are mine and not paid