Google Nest Cam Battery Review – Google announced the first generations of Nest Cams and Doorbells which made it to Australia earlier last month. Google Nest Cam is no stranger to the people in the United States, so it's great to see them coming here down under.
The Nest Cam Battery is one of the announced Google Nest products, offering a battery-powered security camera equipped with Google's finest algorithms and optional accessories to make it run 24/7, on power.
Google Nest Cam Battery Review – Packaging Contents
Google also kindly sent me a Google Nest Cam Mount and a Google Nest Cam Weatherproof Cable so it can safely be used outdoor.
Google Nest Cam Battery Review – Installation
Installation requires a Google account obviously, and also the Google Home app installed on your mobile device (on either an Android phone or an iPhone). Through Google Home app, you'll have to scan the included QR Barcode and then follow a series of steps to set it all up.
There are multiple and thorough steps here (such as whether you have additional accessories, installing it indoor or outdoor, etc) but thankfully you only need to do this once. Besides, the detailed steps ensure you get to set it all up correctly – which is great if you are not a tech literate person.
With magnetic mount, the cam can be placed and taken out easily – which is a good and bad thing. Good because this means you can easily pull the cam out to charge without having to find a screwdriver, but this means if it's within easy reach, a thief can easily pull it out too.
However, since it can be used without any wires, you can place it on the ceiling or anywhere that's not easily reachable or noticed.
Google Nest Cam Battery Review – Design & Features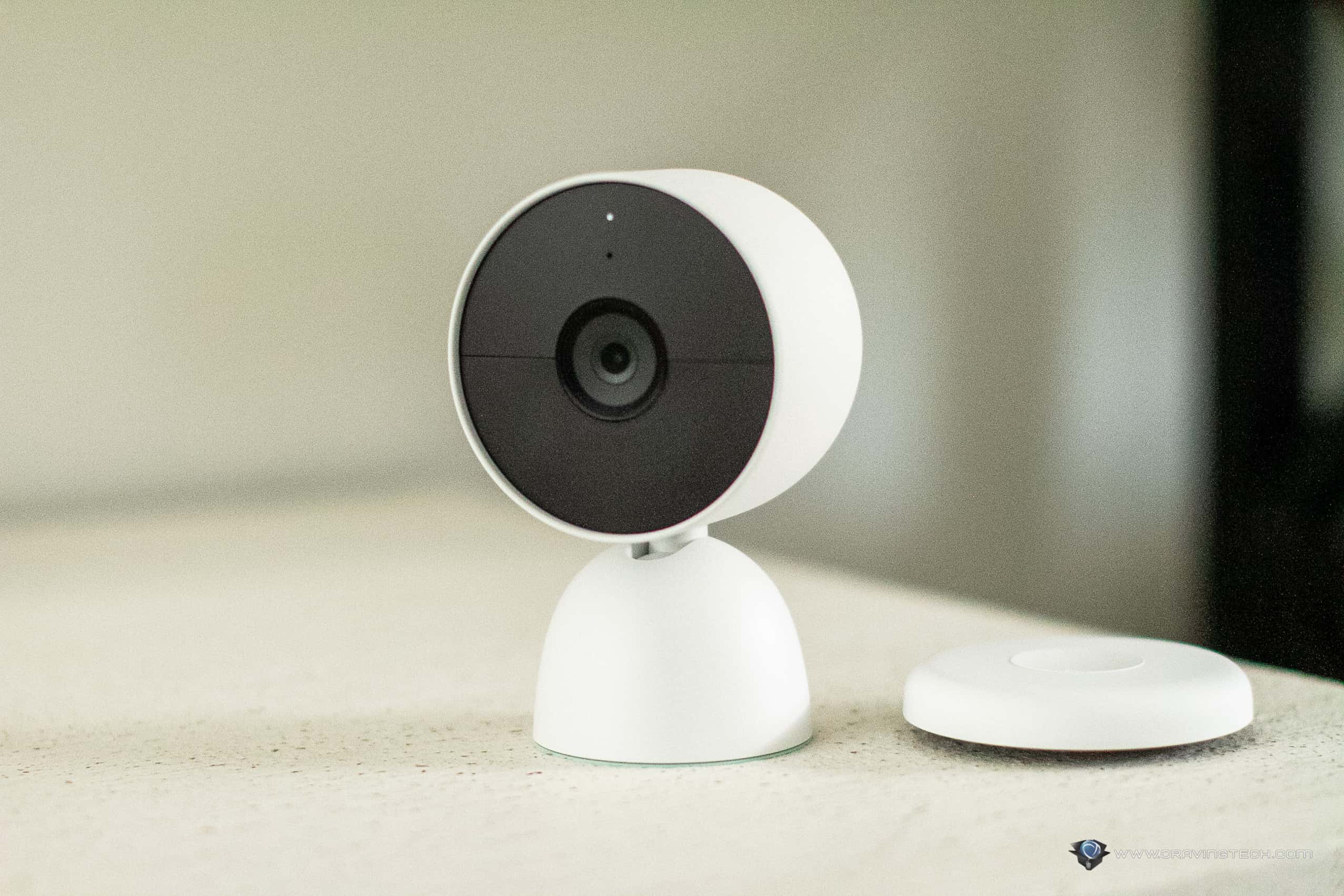 Google Nest Cam Battery can record in 1080p at 30 FPS with H.264 encoding, HDR, Night Vision (up to 6 metres), and two-way audio. While we have cameras that can record in 4K now like the Arlo Ultra, Google Nest Cam Battery is cheaper and surprisingly is still able to capture great looking video. Some details can be lost sometimes but if you want to find out what's happening on the scene, it's more than enough.
It has an IP54 rating for weather resistant.
Thanks to the 130° diagonal field of view, the camera can capture quite a wide area. Plus, I find it surprising that I can actually place the camera on the floor and still be able to capture a whole lot vertically. If you don't feel like mounting the camera on a wall/ceiling or purchase the separate Cam Mount, you can place it on the floor no worries.
You can use the Google Nest Cam Battery on battery mode or wired with the additional accessory. Google advises to purchase the Weatherproof Cable that can be used both indoor and outdoor if you want to use the Nest Cam Battery wired. While on battery, you can change some options to get longer battery life and let Google does the tweak for you.
Plus, there are other heaps of settings you can tweak through the Google Home app.
You can view your 3-hour event history for free in the Google Home app with no subscription needed. But if you want to be able to view up to 30 or 60 days of event video history (for the peace of mind), you'll have to grab the Nest Aware monthly subscription. It will also unlock the Familiar Face Detection.
If the camera detects an unfamiliar face, you can assign it to a name so the camera will remember it for next time.
Arlo and Ring do not offer any free recording, so a free 3-hour event history is definitely better than nothing. Swann does offer a free 1 day recording, but their security cameras are more in the "budget category" and you might be happy with what Google offers here.
If you want a continuous 24/7 recording (up to 10 days of event history), you'll have to grab the Nest Aware Plus subscription (and obviously your Nest Cam Battery needs to be connected to a power source).
So if you are planning to expand your security ecosystem with other Google Nest products, it's definitely worth subscribing.
The familiar face data will be stored internally in the device for security and privacy reasons, and the internal memory is not accessible or removable too. When there is an event notification and a familiar face is recognised, you can see his or her name on the app notification.
This is pretty useful if you place the cam at the front door, for example. You can see at a quick glance who it is before you actually expand the notification or get into the live view. Unfortunately, there doesn't seem to be a way to turn notifications off when the Nest Cam Battery detects a familiar face. For example, you probably don't need the app to notify you if it's you or your partner who happens to be passing by in front of the camera.
Google Nest Cam Battery Review Conclusion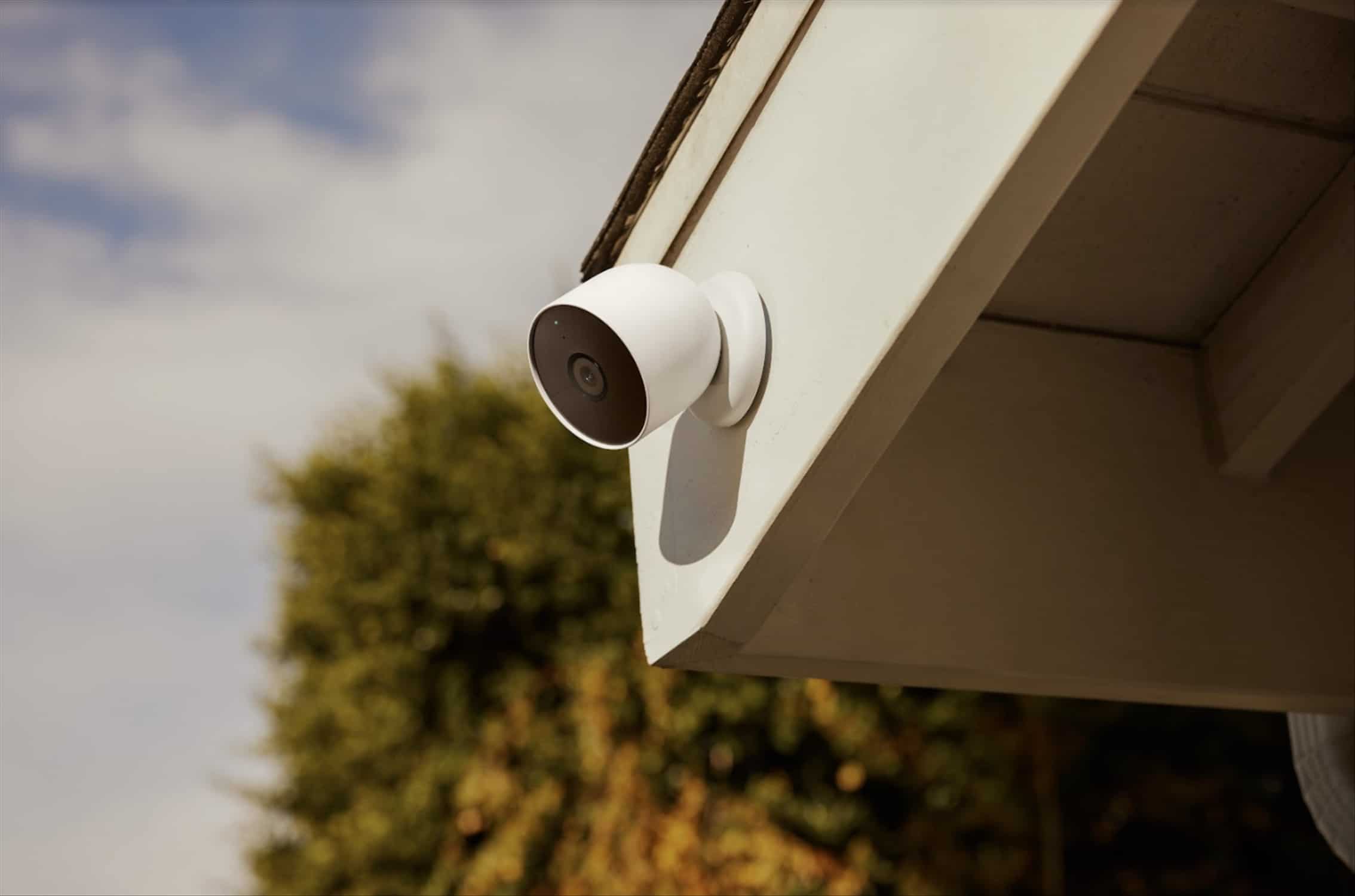 Google Nest Cam Battery offers an affordable, battery-powered security camera with good quality lens and wide angle view, along with a free, 3-hours of event recording. The camera looks sleek and minimalist too, and it is easy to install and recharge.
There are also accessories like the Google Nest Cam Mount and a Google Nest Cam Weatherproof Cable to suit and expand your home security needs.
The video looks good and the smart detection can be useful too as it can differentiate between an animal, vehicle, and people (no package, but eh, who actually needs it). There is even face detection which data is stored locally to protect your privacy.
Google Nest Cam Battery retails for A$329 and available now for purchase.
Disclosure: Google Nest Cam Battery review sample was supplied for reviewing
Google Nest Cam (Battery) Review
Summary
Simple-to-install and simple-to-use home security camera from Google Nest with clear quality equipped with Google's advanced algorithm
Pros
Simple, minimalist design
Clear quality
Wide angle view (both horizontally and vertically)
A unique, Familiar Face detection feature
Free, 3 hours, event history recording
Good 6,000mAh battery life
Can purchase additional accessories to make it run continuously with 24/7 live recording
IP54 weather resistant
Cons
No colour night vision
No built-in siren and spotlight
Can't customise notifications based on familiar faces
Doesn't come with a desk stand (must be purchased separately)