TP-Link Archer AX55 Review – I haven't used a TP-Link router for many years so it's great to actually be able to test and review one of their newest wireless routers, the Archer AX55. TP-Link AX55 is an AX3000 Dual Band Gigabit Wi-Fi 6 router with 2,402Mbps on the 5GHz channel and 574Mbps on the 2.4GHz.
It also supports TP-Link OneMesh so you can setup your home with multiple routers and/or extenders to create a single, seamless wireless network to prevent signal drops, dead zones, and also to improve your home network stability overall.
TP-Link Archer AX55 Review – Unboxing and Packaging Contents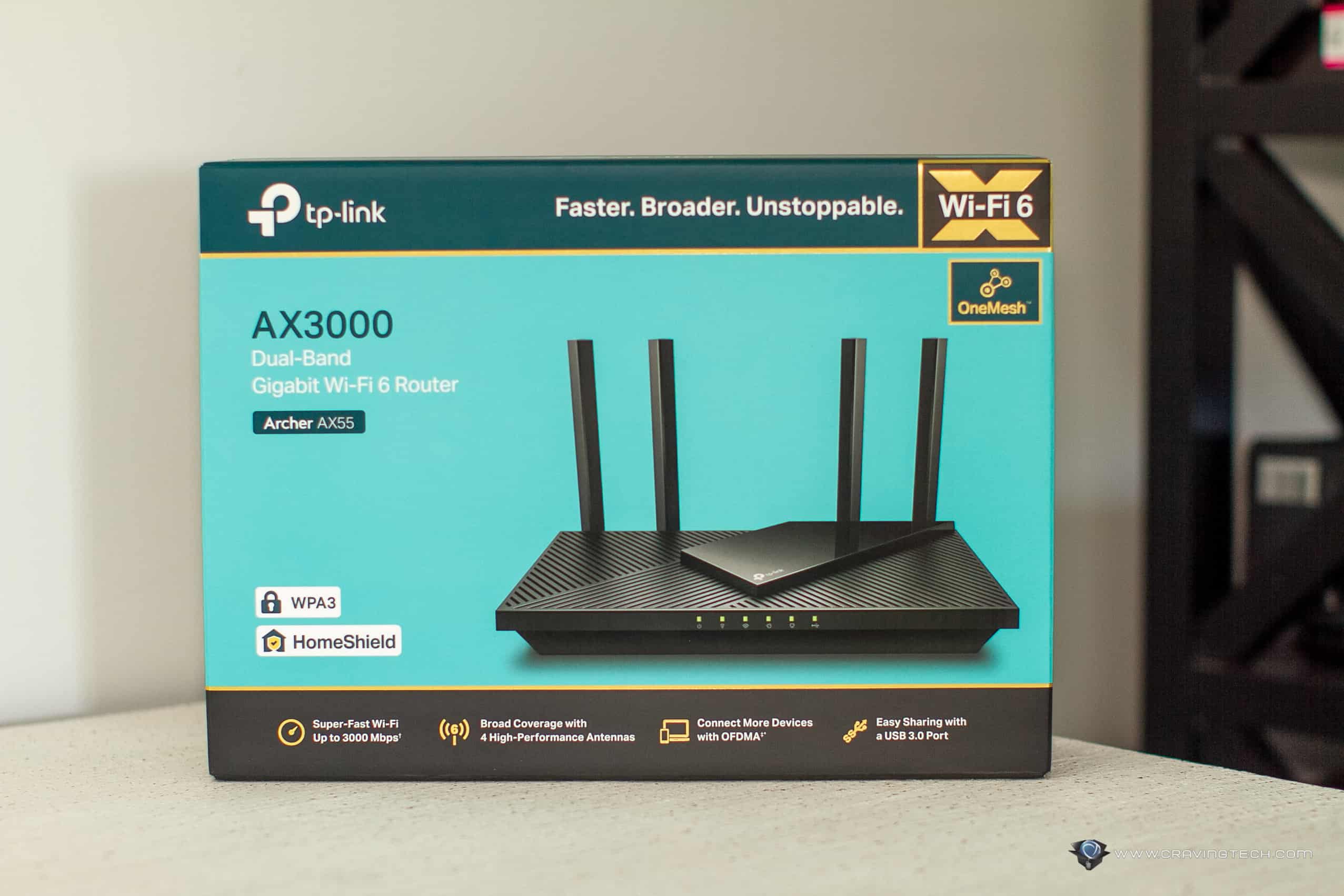 TP-Link Archer AX55 Review – Design, Specs, Features
Compared to many other Wi-Fi 6 wireless routers I've reviewed this year, the Archer X55 from TP-Link is actually pretty compact in size. It has a flat design on the body unit with four high-gain external antennas at the back. While you wouldn't be looking at the router most of the time, the router actually has a nice, modern design.
Specs wise, the router is powered by a Dual Core CPU with 512MB RAM, Beamforming technology, High Power FEM, OFDMA, FEM, and also the latest WPA3.
A heat sink inside the unit and refined case design keep the system cool which helps in keeping the performance as high and consistent as possible. And during the reviewing period for about 2 weeks and more, I've never had any issues with the Archer AX55 or experience any reduced performance or network instability.
Considering that I have around 50 wireless devices connected to the router, all hungry for attention, it's quite an amazing feat for the price . We can also thank OFDMA too for this, as it enables simultaneous clients to transfer data at the same time within a single channel.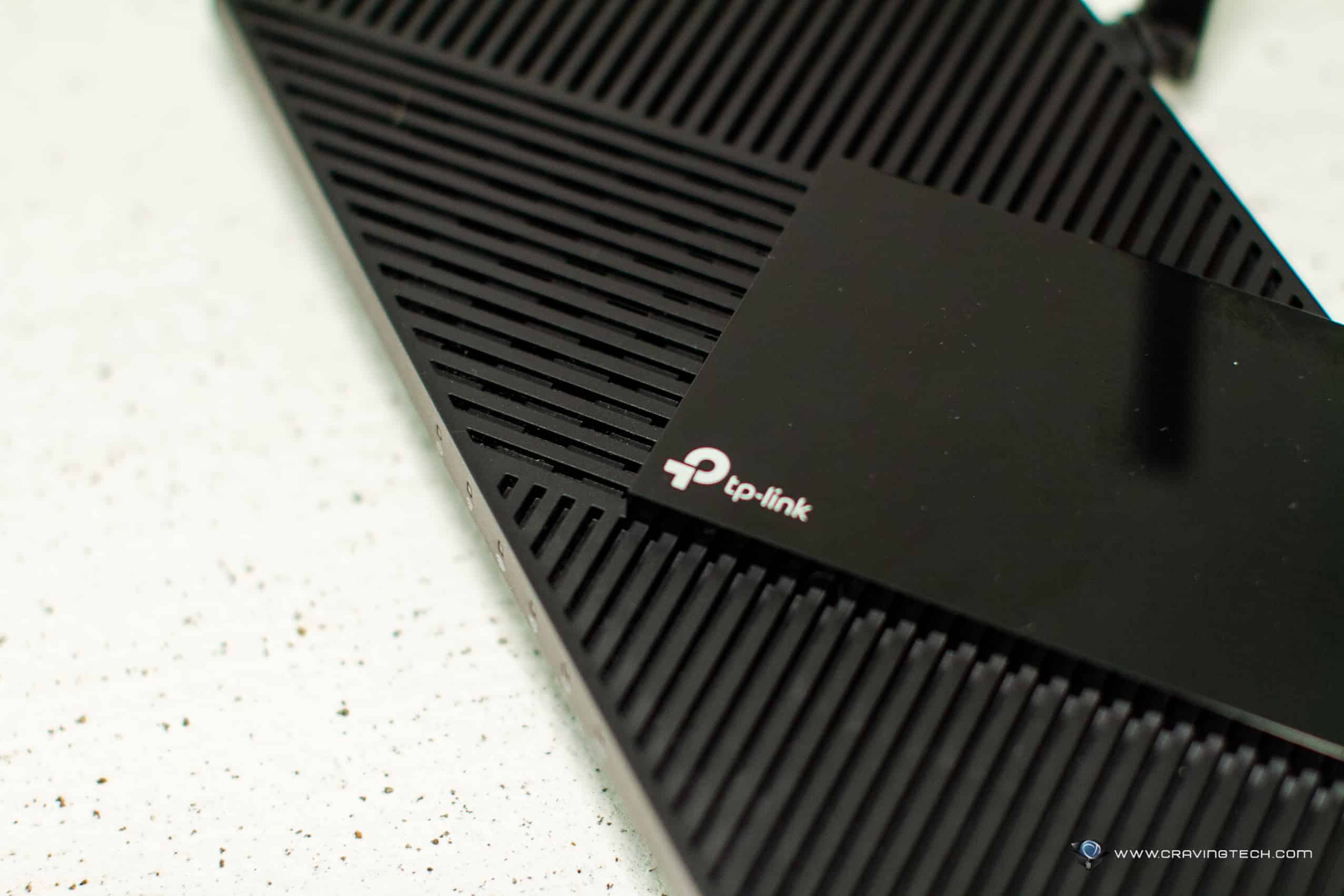 TP-Link AX55 has 4 Gigabit LAN and 1 WAN ports, and an extra USB 3.0 port which can come in handy if you want to set up a media server or a backup drive. Having 4 ports is also generous as it allows you to connect your gaming PC or older devices (like an old printer with no wireless support) directly on the router. Or if you have smart home devices like the Arlo cameras and Philips Hue, you can plug the smart hubs to the router too.
With OneMesh network, you can extend your wireless network coverage with ease. We live in a two-storey house and there are spots where things can get a bit flaky occasionally.
I set the Archer AX55 up in our study area on the First floor. Using the NetSpot app, here is the coverage that we get all over the house, both on the Ground and First floor (I removed the walls and rooms details from the floor plan for privacy reasons):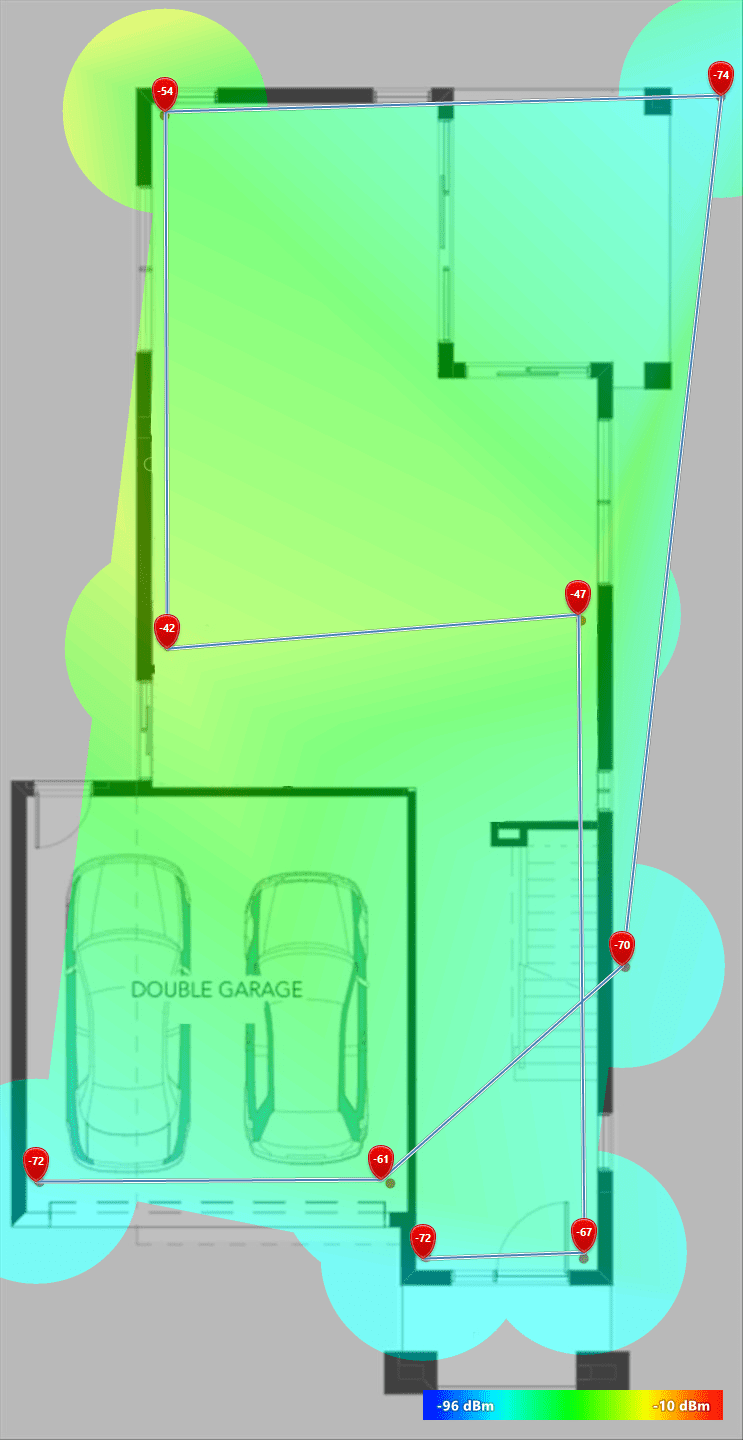 TP-Link Australia has also kindly provided me their RE605X AX1800 Wi-Fi Range Extender to further boost the signal around our house. It supports Wi-Fi 6 and is a great companion to the Archer AX55 (or any other wireless router you may have at home).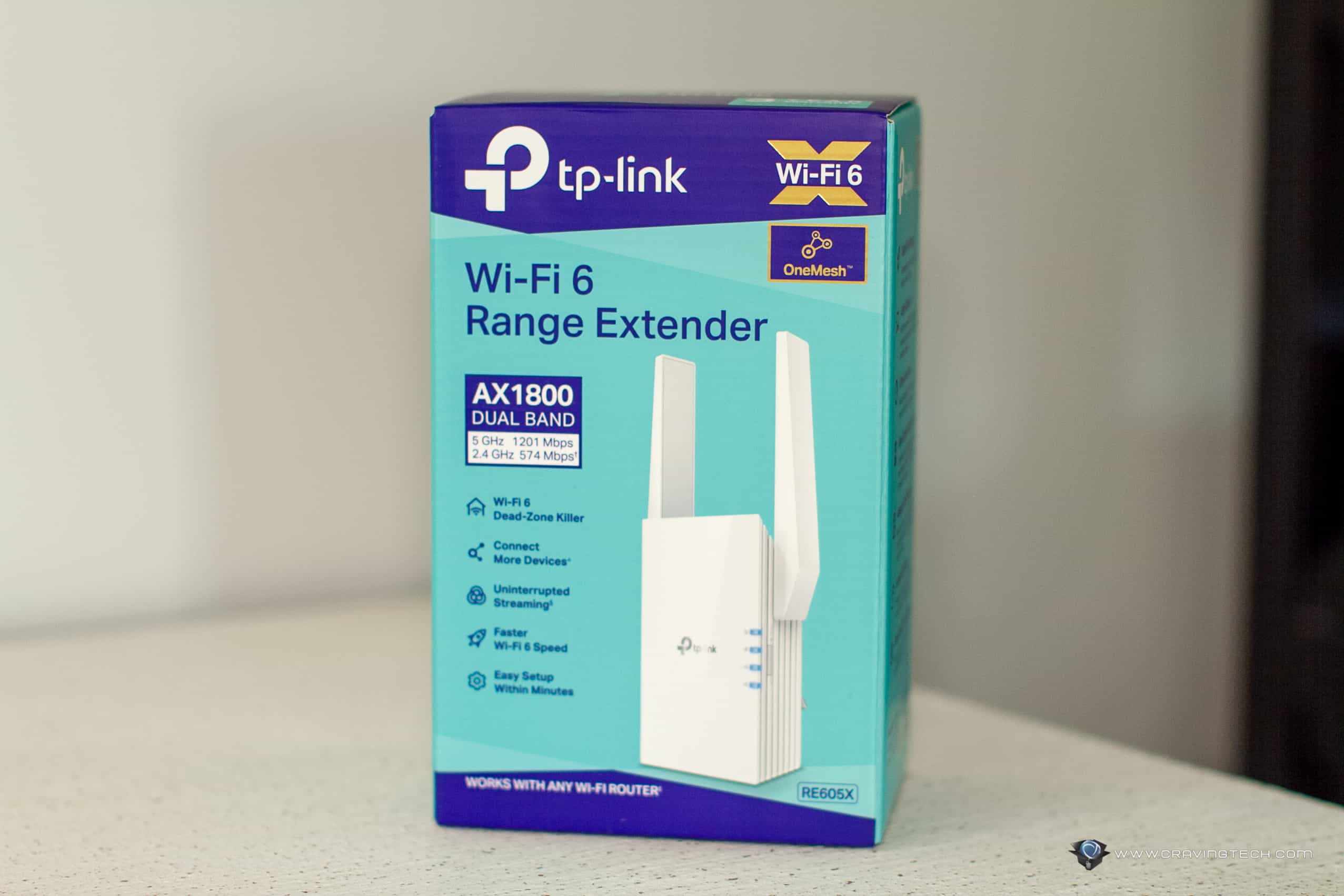 With OneMesh and a smart connect feature on the AX55 router, you only see a single Wireless SSID. With other wireless extenders, you'd normally have to create a different wireless network name (SSID). This forces you to switch to a different Wi-Fi network manually when you are having flaky connection or dead zones around the house. Not an ideal solution these days.
Adding RE605X to the network controlled by AX55 was easy with WPS. I simply had to press the WPS buttons on the two devices to let them pair up on their own. Here are the details on my wireless network signal strength around the house after adding the RE605X: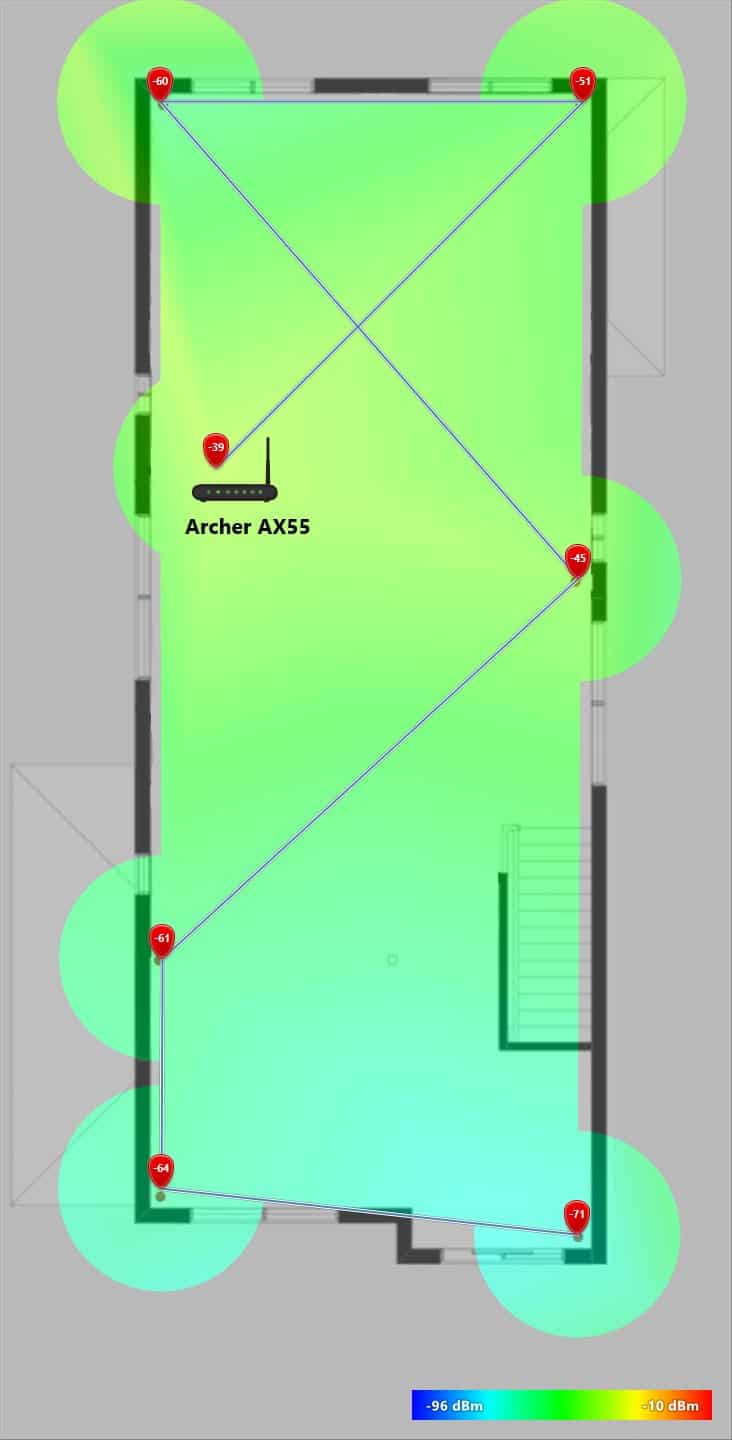 Sure, I can definitely play around with the placement more but so far I have stable and solid connections around the house.
I've somewhat been having troubles occasionally with D-Link's Wi-Fi 6 routers and Mesh routers (DIR-X1560 and COVR X-1873) where sometimes my PC/laptops/smartphones get connected to the 2.4GHz instead of 5GHz and giving us a slower network speed.
With Archer AX55 and RE605X, I haven't stumbled upon this problem and the smart connect feature seems to be able to connect all my devices around the house to the proper wireless channels accordingly.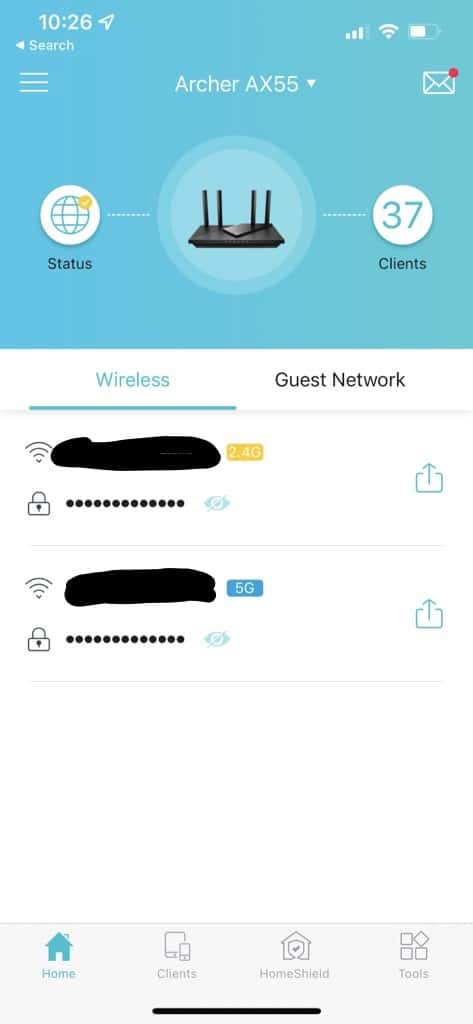 You can also connect and manage the router using an app on your phone and there are some security features as well called HomeShield if you need them. I get a notification whenever there's a new device on my network so I can investigate and kick suspicious ones, especially if you haven't added new wireless devices for some time in your home.
TP-Link Archer AX55 Review Conclusion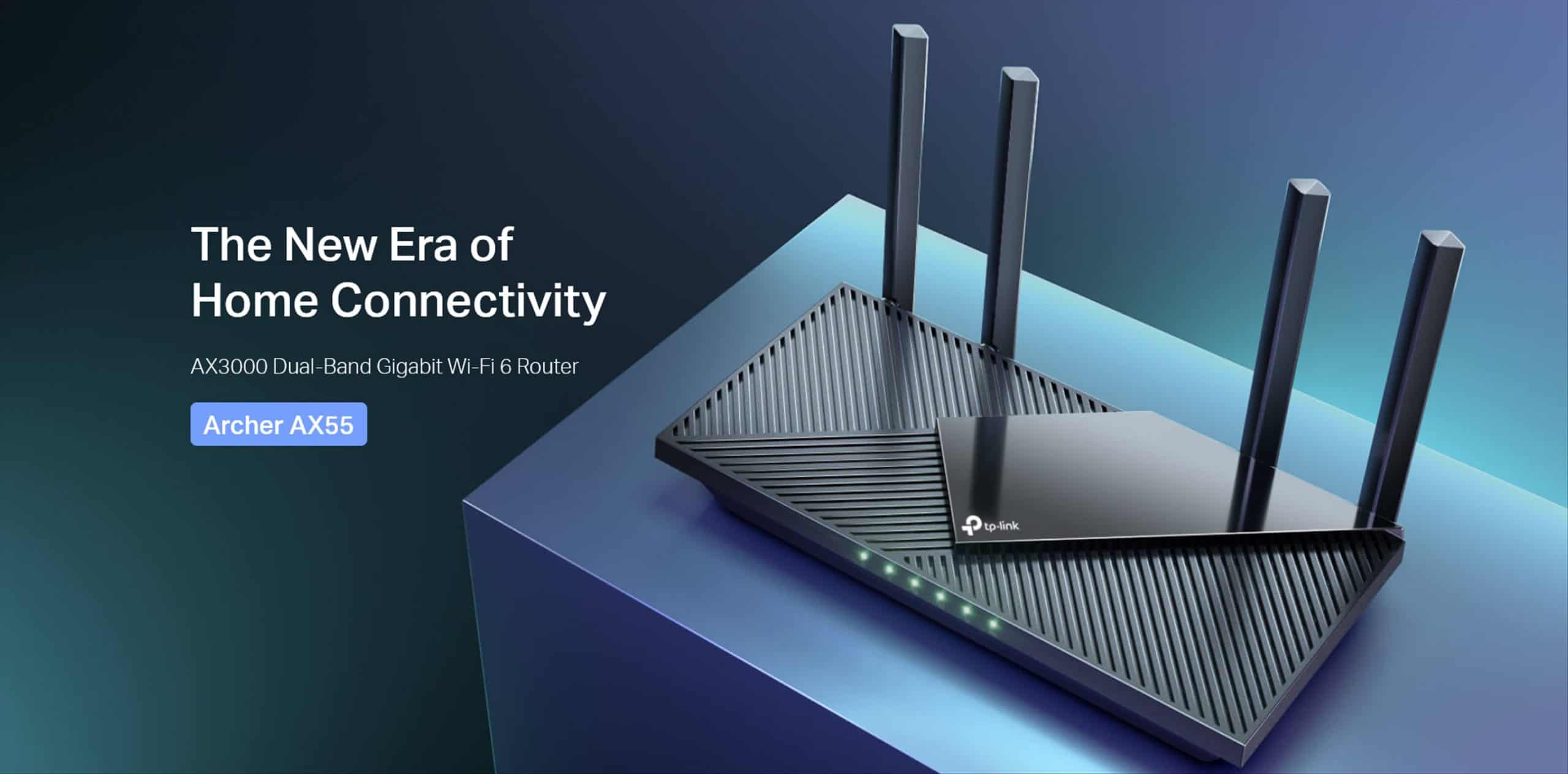 From my understanding, TP-Link Archer AX55 is not even TP-Link's top end wireless Wi-Fi 6 router (it can be bought at around A$199). For example, the Archer AX90 is Tri-Band and has more bandwidth, among other goodies like a Quad-Core CPU. But surprisingly, the Archer AX55 doesn't disappoint at all even while having to manage tons of my smart home wireless devices here at home.
The router is pretty stable even for playing Overwatch (tested almost every night for the past 2 weeks) through the wireless network, while my parents in law was streaming a 4K Netflix movie in the living room. So far it's been good though I noticed the packet loss icon appearing on the game screen every now and then when I'm playing. I think if you really are a serious gamer, you might want to have a look at their beefier Wi-Fi 6 gaming router, or still connect it with an Ethernet cable.
Apart from that, we've had tons of Zoom meetings and didn't experience any instability or disconnections.
For just A$249 (it was AU$199 on sale when this review was written), Archer AX55 will make a lot of people happy and a living proof that you do not really need to spend over A$500 for a Wi-Fi 6 router or Mesh Router to have a stable, fast, Wi-Fi 6 network at home. And if you need to extend your network further, you can just grab the wireless extender like the RE605X (for around A$165) or something cheaper.
I had the D-Link COVR X-1873's A$550 Wi-Fi 6 Mesh Router running before reviewing the TP-Link AX55 and honestly can't tell the difference in terms of speed and stability. In fact, so far it looks like the Archer AX55 Smart Connect works better than the D-Link's, though only time will tell (have only had the AX55 running for 2-3 weeks so far).
I have 37 wireless devices connected to the TP-Link AX55 and 17 wireless devices on the RE605X, and it looks like every device is happy and can get their data when needed. Checking my front door through Ring Video Doorbell Pro 2 and Ring Floodlight camera live stream is quick, along with asking Alexa and Siri to turn our smart lights on and off around the house.
You can also purchase the TP-Link AX55 at Amazon.
Disclosure: Archer AX-55 and RE605X were supplied for reviewing by TP-Link Australia
TP-Link Archer AX55 Wi-Fi 6 Router Review
Summary
A surprising $200 Wi-Fi 6 router that offers stable and solid wireless network performance
Pros
Compact and modern looking
Wi-Fi 6
Comes with four Gigabit LAN ports
Great performance for the price
Supports OneMesh network
Support Smart Connect (auto assign devices to the optimum wireless band)
Supports WPA3, remote management via app, Amazon Alexa